37 Gift Ideas For Professors
Finding that perfect gift idea for your favorite professor can be a stressful and tiring process.
You want to make the gift meaningful, memorable and maybe practical if possible.
So in order to save you time, I will lay out 37 unique and excellent (in my mind at least) gift ideas for any occasion, so you feel you have done a job well done!
So lean back, browse through these ideas and get some inspiration to find a unique gift for your favorite professor.
#1 Coffees of the World Gift Box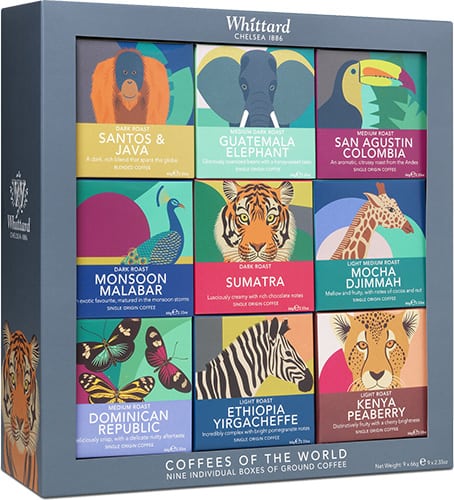 Everyone loves coffee, especially on a Monday morning at the office. So how about being able to select your coffee?
This set provides exotic coffees from all around the globe. Coffees from India, South America and Indonesia.
They have a range of flavours from silky smooth to light and fruity. It's certainly a fantastic gift for a coffee lover.
#2 Inflatable Neck Brace Hood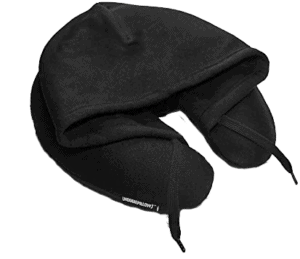 Coming in a wide range of colours, this is the ideal gift for the professor that has to do frequent travelling.
The product provides comfort as well as the added benefits of having a hood, which provides some added privacy.
I mean noone want's to get caught sleeping with their mouth open, now would they?
#3 Beard Comb and Protective Sleeve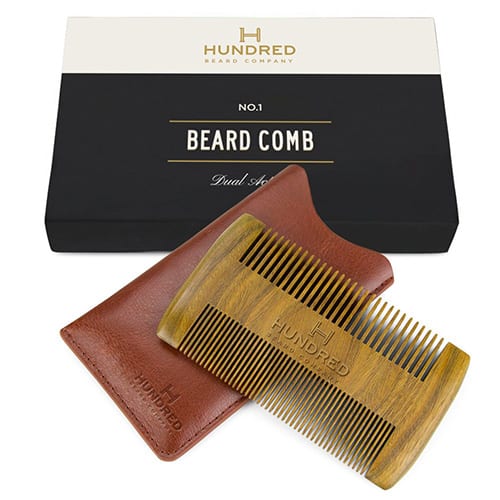 This is a fantastic gift for the bearded professor. This beard comb is a quality product that a guy with or without a beard will appreciate, it might even make the ones without a beard want to grow one.
It's also a creative gift that perhaps they wouldn't be expecting but non the less would be more than welcome. See what you think below.
#4 Drinking with the Saints Cocktail Book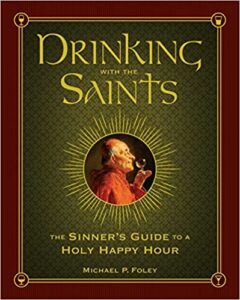 This is a fun gift idea. The book, written by Michael Foley, is a guide to mixing cocktails and a few other drinks.
It might be a good tool for the person you are buying for as they may have an interest in learning how to mix cocktails.
If anything, it looks like a cool and interesting book that might get some interest. Perhaps this is the present you need?
#5 Hot Sauce Creation Gift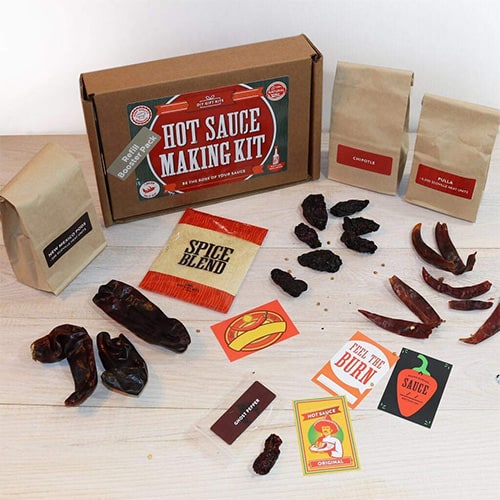 Is your professor a foodie?
Well this is an unusual gift that all foodies or people who like spicy food will like.
All they have to do is follow the instructions provided or go off the rails and make their own creations.
It's a creative and fun little idea that will no doubt get a positive reaction.
#6 Ballpoint Pent 5 in 1 Tool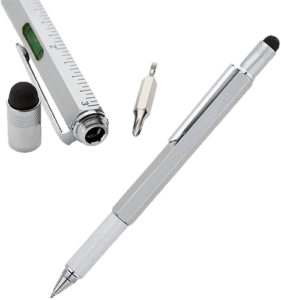 A very practical gift for the handy professor.  
This pen is a great tool for on the go use and can be kept anywhere on your person or in the car. 
The pen can be used as a pen (duh), a ruler, a level, a screwdriver and a touch screen stylus. 
It comes in a nice metal box. 
#7 Beautiful Dinosaur Mugs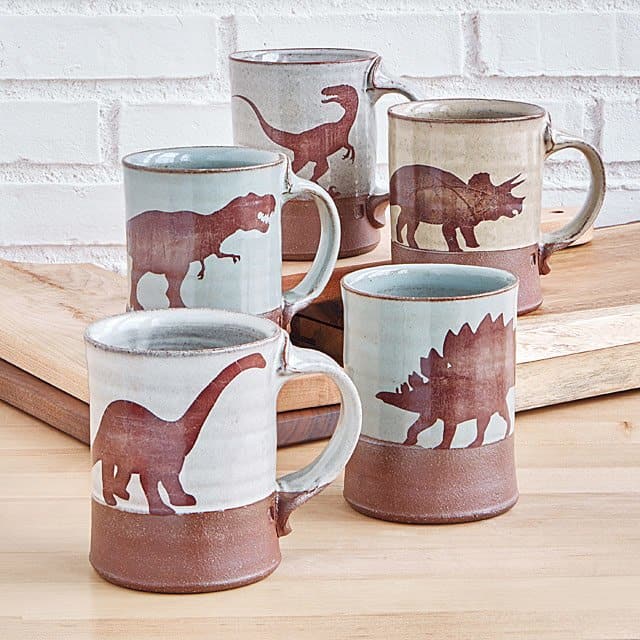 This gift offers a selection of high class, handmade dinosaur mugs.
I'm sure that the recipient will smile as they can see their favourite childhood reptiles every time they make a cup of tea.
This will likely be a well-received gift.
#8 Personalized Wine or Whiskey Glass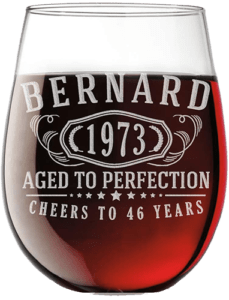 What professor doesn't like wine, or even whiskey?
Exactly, now this is the gift for them. This amazing personalised wine glass is there to make sure that you know who's glass it is.
This would be a great gift to go along with some high quality wine if you want to give a more expensive gift instead.
#9 Taittinger Champagne and Newspaper Gift Set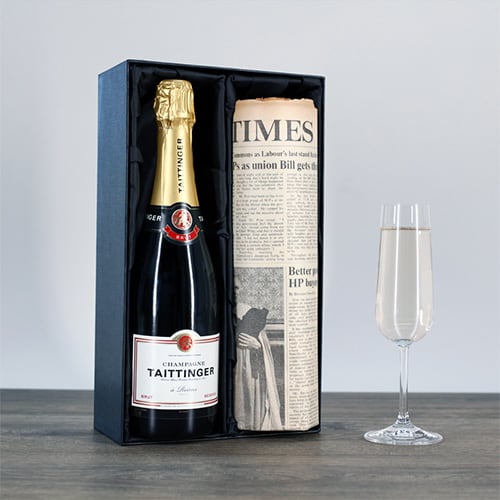 A classic bottle of champagne with an even more classical twist.
This bottle of champagne comes with a fully printed, historical newspaper so perhaps this is a great gift idea for a fancy wedding or a birthday party.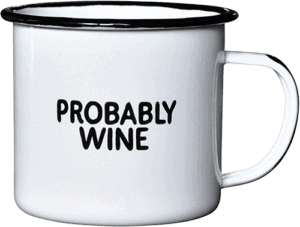 This fun little mug is a great idea if the professor likes to drink coffee. 
Some naive people may roll their eyes, but it's a harmless gift that'll crack some jokes for sure.
Also, if you want to make your gift a bit more expensiev, you can compliment it with some expensive coffee.
#11 Wood Burning & Electricity Generating Camping Stove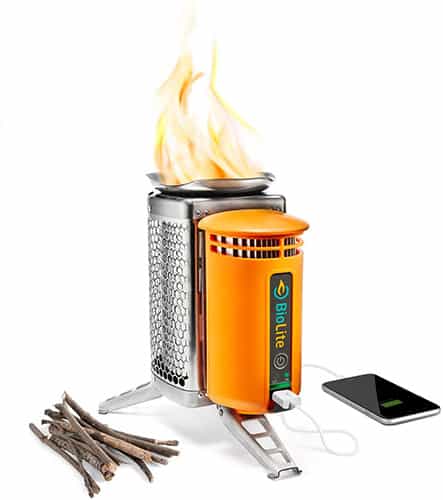 Is your professor outdoorsy and likes to go on camping trips?
Well if so, then this is the perfect gift for them.
This little stove has fully rechargeable batteries that should keep you going for a long time out there in the wilderness. 
#12 Personalized Whiskey Barrel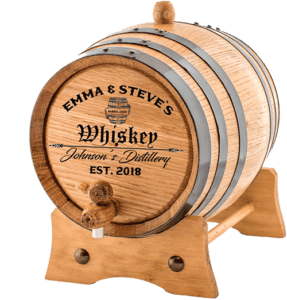 Well this one is for Whiskey lovers.
The barrel is also designed to look after the whiskey and speed up the aging process.
As well as having a personalised spin, it is a high quality and unique gift that the right professor will definitely be grateful for. 
#13 Peronalized Toblerone Chocolate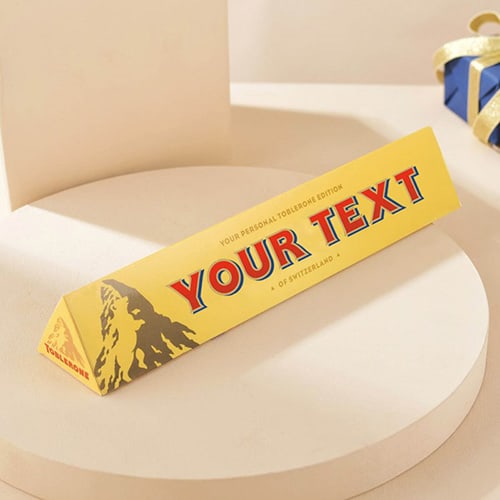 I mean who doesn't like chocolate? 
Everyone does so giving them a very own personalised Toblerone is something that your professor is likely going to appreciate.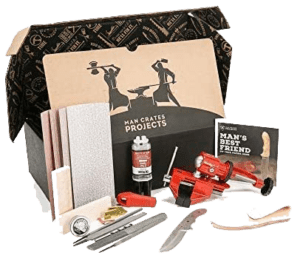 Is your professor someone who likes to get their hands a little dirty?
Well give them the gift of being able to create something with their own hands.
Who knows, you might be the person to inspire a new hobby. This kit certainly provides them with tools to create an awesome DIY knife.
I know, I know.. socks.. boooring, right? Well check these out.
These are very high quality cotton socks and you can add a little message on them as well.
These socks are well worth a look if you're stuck for ideas.
#16 Baseball Stadium Blueprints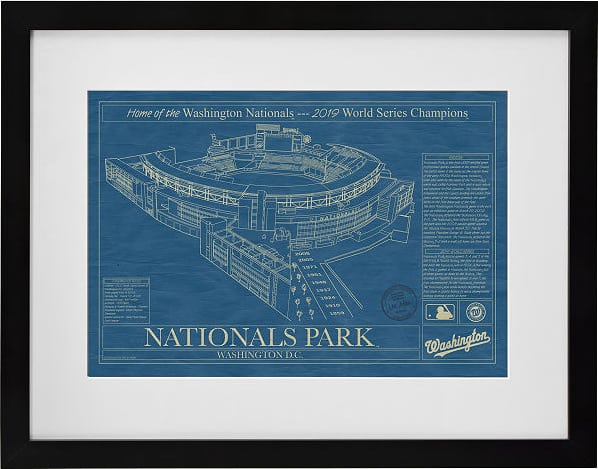 Does your professor like baseball?
Are they perhaps interested in architecture or in the history of baseball?
This is a great gift idea for them. These blueprints are of baseball stadiums that come framed to your specifications.
Certainly a unique gift for the right person.
#17 Brick Yourself Keyring
This is a very unique gift idea. They actually come out looking very similar to the person you address it to.
The brick mini figures can be designed to your specifications like hobbies and outfits.
I think this is a good way to show them what you think of them as well as being creative.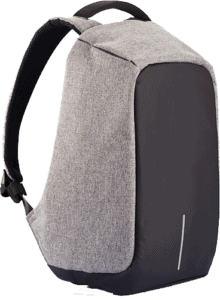 Does the professor live in an area where they might get pickpocketed? Maybe they like to travel and would appreciate this safer option for a backpack.
Either way this is a thoughtful and practical gift that means they aren't going to be robbed anytime soon.
#19 Gourmet Smoking Cloche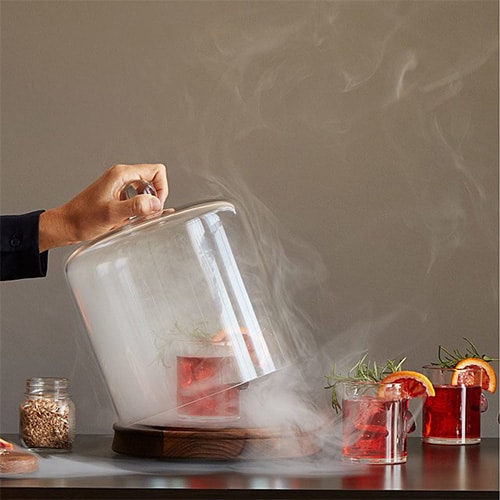 This one is for the cooks or cocktail makers who like to show off.
If the person you're buying this present for likes to cook, it would be great for them to put on a little show at a dinner or a cocktail party.
Oddly specific yes, but it's certainly going to put on a show.
#20 Flashforge Finder 3D Printer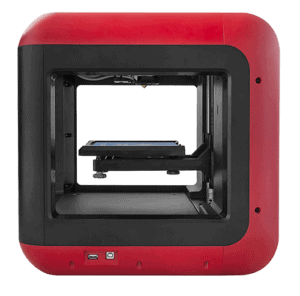 Creative, different, fun and unique.
This is a great gift for anyone, but especially someone who appreciates technology. You can print pretty much anything with this thing.
Professors tend to be even more tech savy than the average person and likely appreciate this gift even more. 
#21 A Personalized "Thank You" Chalkboard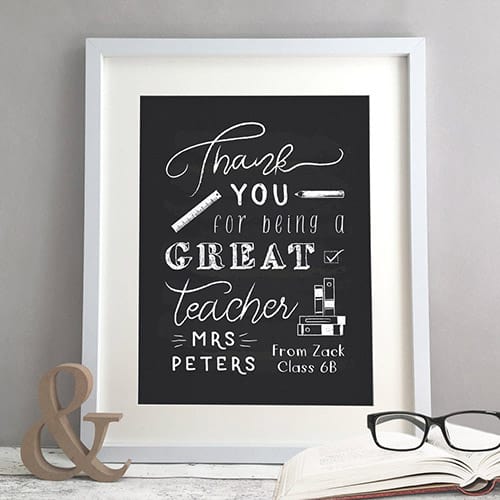 A Chalkboard Gift Print shows a level of thought and consideration that not many other gifts do.
It's because this has a positive classroom feel to it and reminds your professor of all the hard work they've done throughout the year.
Fully customizable, it's a really good way to go out on positive terms with your professor. Have a look at the link below to see if it suits your professor.
#22 YETI Hopper Flip Portable Cooler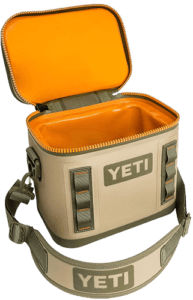 This one's for the explorer and out-doorsy type. It's also waterproof, resistant to mildew, punctures, and abrasions.
The cooler won't have an issue out in the wild and it can surely take a bump or a scratch.
#23 Customized "Best Teacher" Socks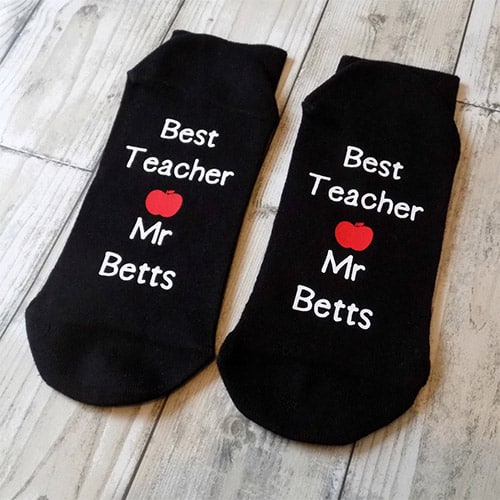 Yes, surprisingly socks are a great gift idea for professors.
Why? Well they're probably the most functional present you could get but the key to a good sock gift is doing something unique and witty with them.
Don't just give them to your professor and say here you go! The best idea would be to pair them up with something else that's also a little jokey.
Have a look at the link below to see if you think this would be the ideal gift.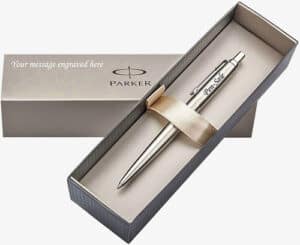 A pen is always a well-received gift. The older you get, the more and more you begin to appreciate things like this, and your professor won't forget it.
Professors also use pens a lot, obviously.
A personalized pen is probably one of the most practical gifts you can get and personalising it with their name and message is such a lovely touch to add!
#25 Pyramid Strawberry Planter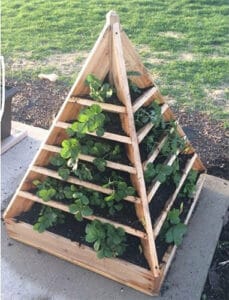 So, this is a really quirky gift idea that is for a specific type of professor.
This gift allows you to plant any type of plants you want in a pyramid style. It's a good space saver around the back garden too.
The only issue is that you need to make sure it's something that your professor would actually use and enjoy. Just ask if they enjoy gardening or something like that!
#26 Design Toscano Sculptural Bookends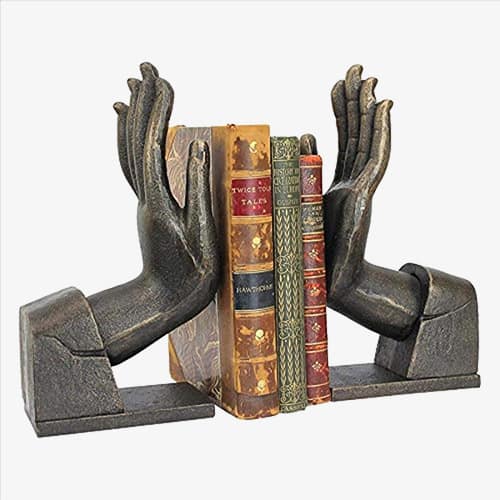 Is your professor a bookworm? Or just simply has a lot of books?
This quality gift idea helps them keep themselves a little organised and tidy, so you know its practical, as well as adding a little bit of horror to their bookshelves.
Also, it's a really unique idea that's for sure. This is a gift the right professor would really appreciate, so have a look at the link below for more details.
#27 Full Obsidian Dice Set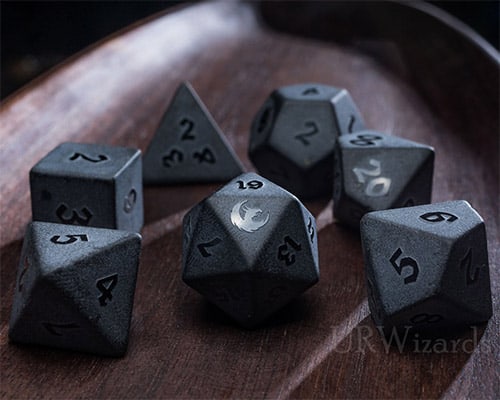 This gift idea just screams uniqueness! It's a relatively simple idea, just a set of dice, but it's made out of a unique material, obsidian.
This would be a great gift idea for a maths professor or maybe a science professor.
Think carefully about this one. It might just be the best unique gift you can find out there!
#28 Hot and Cold Scientist Coffee Mug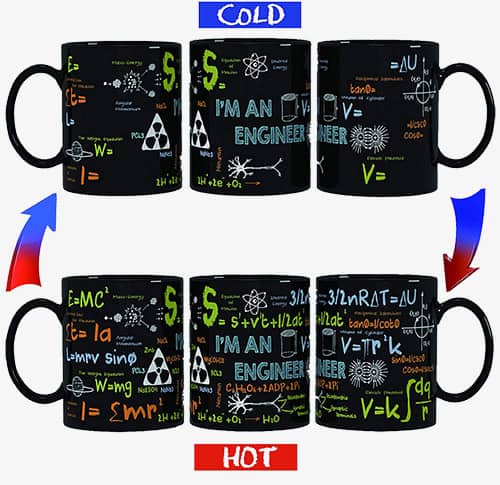 Yeah, it's a coffee mug but trust me, this one is a little special.
Ideal for the nerdy sciency/maths professor. It also gives you the chance to show off what you learnt too.
The mug has lots of well-known mathematical equations on it but only certain ones show up depending on how hot the mug is. Isn't that brilliant?
I would definitely recommend taking a look at this in more detail as this is my favourite on the list.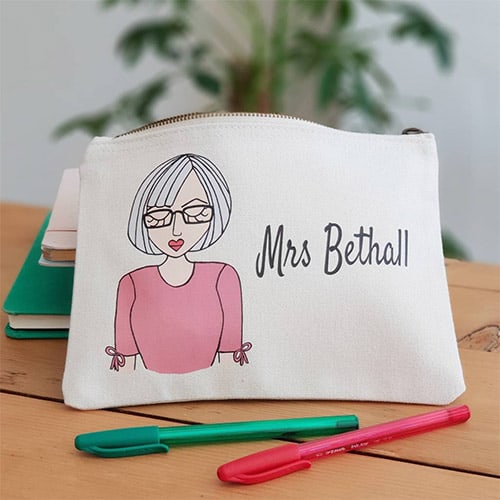 So, keeping with the theme of personalised gift ideas, a personalised pencil case is another fantastic idea for any professor.
It's the perfect gift if you notice that theres always stationary scattered around their desk or they're generally just disorganised.
It could also be the perfect gift to pair up with something else too like a pen, just saying!
#30 The Self Isolation Activity Book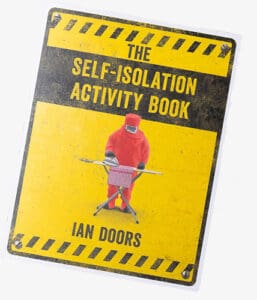 Being a professor can often bring on bouts of boredom so why not help them with that?
Activity books are always a good gift idea because people always tend to use them when they're bored, that's why they have them.
With a wide variety of activities to choose from, boredom will no longer be present. It doesn't have to be used indoors though.
It's also ideal for passing some time between classes or in the office.
#31 Personalized Gift Pouch
So, this one is a good idea if you just want a general gift that allows your professor a choice.
This mini gift bag can contain up to 10 chocolates which is great for anyone.
Theres also a really nice personalisation aspect as you can personalise the bag itself as well as put a nice message in the bag aswell.
This could certainly be a good go to option if you've ran out of ideas.
#32 From Little Acorns - Grow Mighty Oaks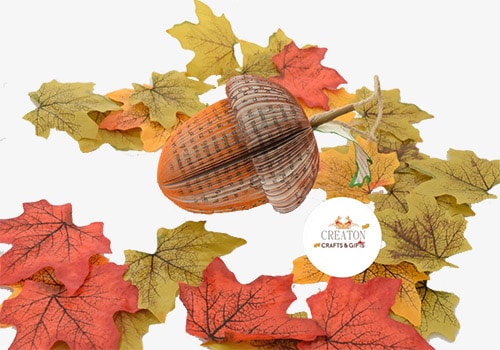 Ok, this gift is really sentimental and will mean a lot to any professor.
This gift shows the journey that you went on with them and how they've helped you grow, as suggested by the gift name.
Fully customizable, you can put in any personal moments you might have shared and it's a really good chance to show how much the professor means to you.
This gift would definitely be on my gift ideas list for sure.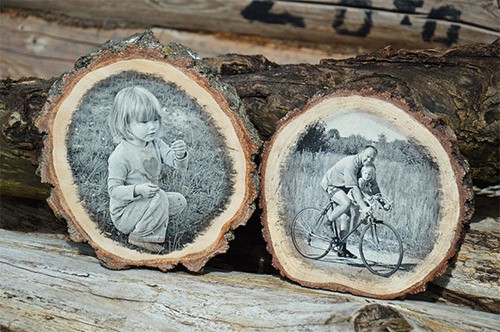 So, it's not recommended that you put something in it, but just give the picture frame as the gift.
This allows your professor to put any picture in it that they might want to. It would be ideal if they have a new baby or like to keep a picture of their families near them.
It's a high-quality product too so they won't have any issues with it. 
#34 "Teach Because it Matters"Tote Bag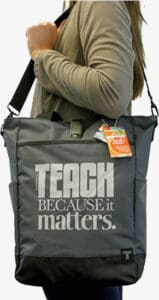 A wonderfully crafted bag that reminds your professor why they got into teaching and it's also really practical.
There isn't too much to say about it really. It's an ideal gift for any professor no matter the situation.
You can also personalise it which is a nice touch. 
#35 Personalized Oven Mitt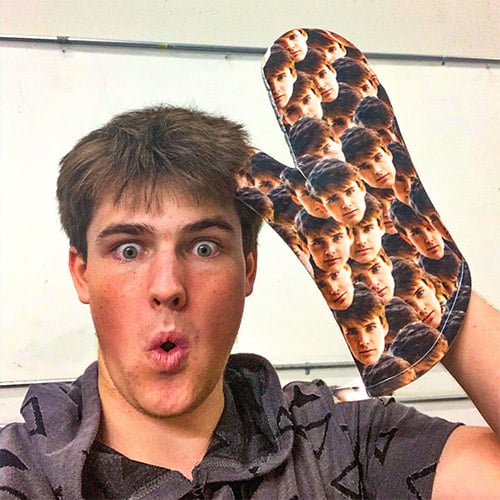 Ideal for the type of professor that you know cooks a lot.
It's a nice little gesture but you can also personalise it to have a little more meaning too.
You might choose to put a quote on it, or something related to an experience you had during your professors' class.
Either way, it's sure to be a much-appreciated addition to their kitchen.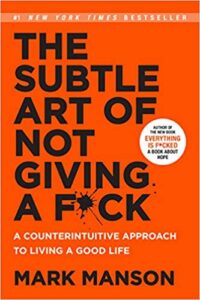 Another present where you might have to check if your professor is ok with swearing.
Either way, it's still a great idea. The book is aimed at teaching people about having a better life and learning that some things are bigger and more important than others.
It would certainly pique their interest and who knows, they might learn a thing or two. The student has now become the teacher!
#37 An Almost Impossible Jigsaw Puzzle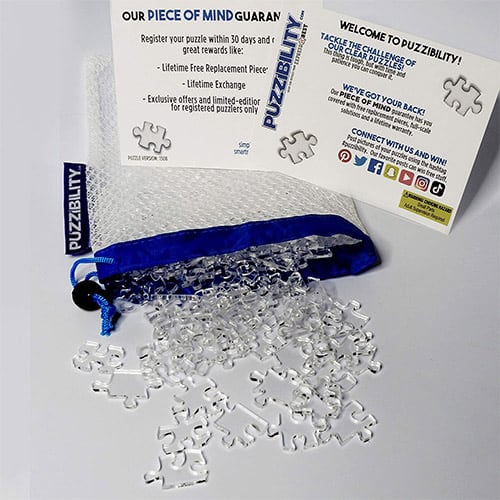 Not just any jigsaw puzzle, an extremely hard to solve one aswell!
Your professor has challenged you so now it's time to return the favour.
This clear jigsaw comes in a variety of difficulties from normal to near enough impossible with the added challenge of it being clear so there isn't a picture to go off.
It's sure to keep them entertained for hours pretty much anywhere!