25 Gifts for Daycare Teachers
Daycare teachers take special care of our toddlers a job we all know it's hard in its own right. Sometimes they cry, fight or just tell for no reason, and it's a teacher's responsibility to find a way to calm our babies, figure out what's going on and help them find a way to was their inner instincts to fight and bite.
If you want to give your daycare teacher a gift to show your appreciation to them, we've selected an amazing list of gift ideas that'll make his day brighter and remember the love they have for their job and the joy working with children brings, while also realizing that you as a mother or father know what they go through every day and that you're happy they're in your life.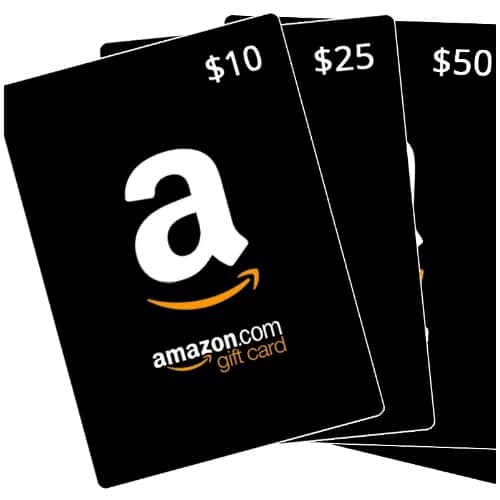 You'll see a lot of customizable gifts in this list, but the good old Amazon gift card beats them all. Why? Because there's nothing better than someone telling you to go and buy yourself whatever you want. Only your teacher know specially what the like, and only then will have the mind to give themselves their best gift. 
#2 A Personalized Notebook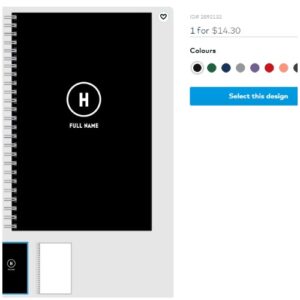 A nice thing to give to someone is a notebook, because every person will use it for different things or reasons. These specially cute custom notebooks come with a lot of personalization options, so you can build the perfect one for your son's teacher and help them better organized their work, give them a place to write their thoughts or simply a very fancy grocery store list.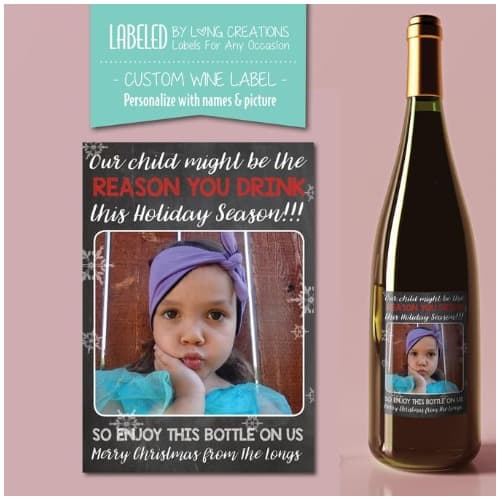 It's a common conception that teachers are Keen to drinking wine. And we're not here to discuss if it's true or not, but if you know your teacher is a wine enthusiast, then this label is the perfect gift for them! It's funny, it says a lot about themselves and it is harmless, so don't doubt that getting one of these and giving it away will probably make their day and produce some serious laugh! 
#4 A Nice Chocolate Collection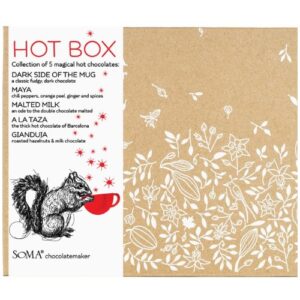 Everybody loves chocolates, and giving them away has been a tradition since their invention, so it's hard to go wrong with these. This special Soma Hot Chocolate Collection comes with a lot of different flavors that will surely make them wish all father's were as nice gift-givers as you! Besides, if you catch them in a good mood, maybe you can convince them to share a bit of that sweet treat with you! 
#5 A Set of Color Markers.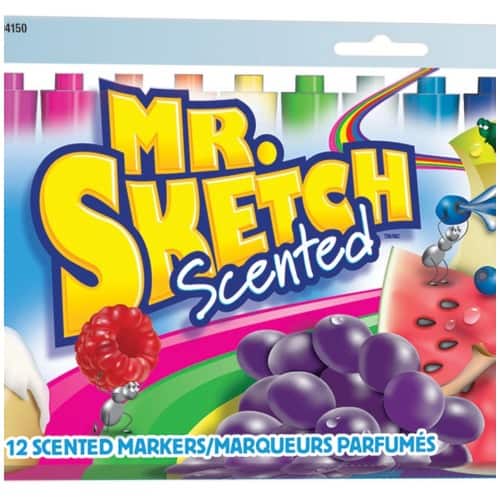 Look, if what you really want to give it that special teacher in your life is something related to their work, at least make sure it's something colorful and fun!
This box of Mr. Sketch scented color markers come with an amazing array of colors to choose from, and each one has a different scent that will transform their daily routine of going through tests and homework into a completely different experience. Don't doubt and get some of these for yourself too! 
Christmas's is coming, and ornaments will start flowing! This ornament is multi-colored and decorated with books, crayons, lines and the word "teacher" in green glitter! It features realistic pearl finish and comes in a ball shape with a green ribbon, specially nice for the teacher who loves personalized gifts! This handsome can be hanged in any Christmas tree to spread the love of the holidays!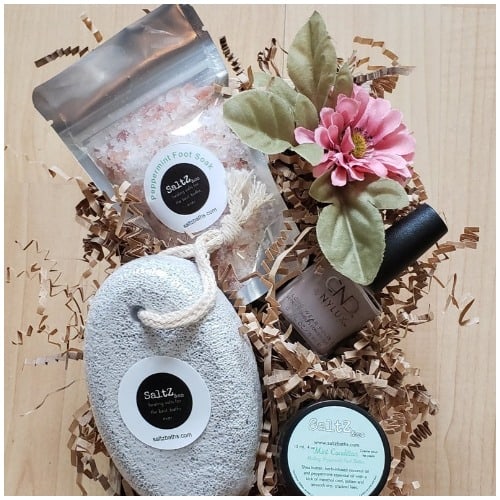 Sometimes you just want to say 'Thanks' and surprise your teacher, cheer her up or let them know how much you appreciate them. And everyone knows that taking care of once feet it's both relaxing and important! Give them the gift of the perfect pedi to give themselves the great value they deserve, because this basket is worth more than you'll pay for it!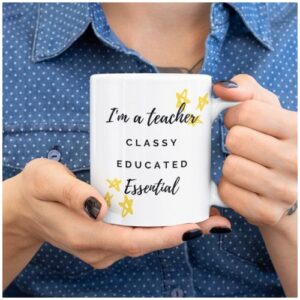 No teacher's gift list will be complete without a mug! This sturdy mug is perfect for their morning coffee, afternoon tea, or whatever hot beverage they enjoy while taking care of the children. It's glossy white and yields vivid prints that retain their quality when dish-washed and microwaved. The mug is absolutely gorgeous, comes in excellent quality and looks exactly as pictured!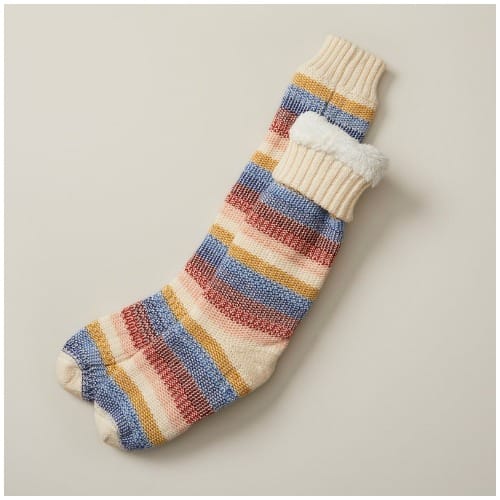 And then, after the mug, comes another gift that cannot be left out: Socks! These Alphaville Striped Reading Socks are the ultimate treat for their feet. A sweater-soft knit in shades of auburn, blues, ivory and mustard, these cozy socks feature a fluffy plush lining to provide luxurious warmth and comfort. As if you needed another reason to curl up with a great book, they're 55% acrylic, 40% nylon and 5% alpaca! 
#10 An After School Snack Tumbler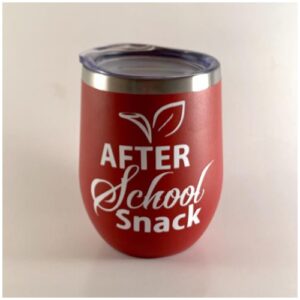 These tumblers are the best gift for any occasion, specially when you want to give something to last years!
These modern and eye-catching 12oz tumblers are perfect for that special teacher of yours to enjoy their beverage hot or cold and with double-insulated stainless-steel, it is perfect for even wine!  The stemless shape holds a generous 12oz pour of wine, coffee, ice cream, beer, cocktails, or any beverage of choice.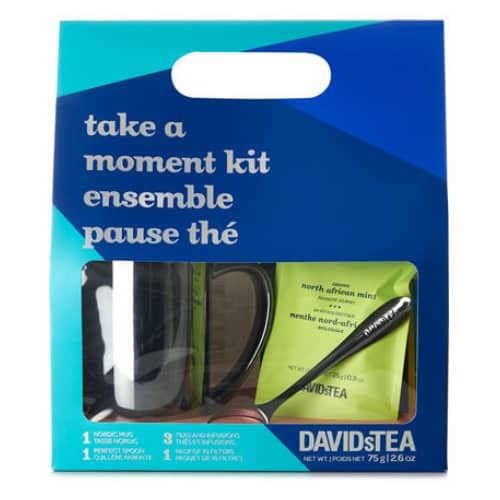 If you want to go a little extra with the mug-related gifts, these tea sets are perfect for you. With this gunmetal gray Nordic mug, exclusive matching Perfect Spoon, 10 drawstring filters and three classic loose-leaf blends, this tea gift set has all the tools you need to make discovering tea your new pastime.
Start your journey of self-discovery with rich, vanilla-scented Cream of Earl Grey, sweet and nutty Forever Nuts and revitalizing North African Mint. 
#12 Heartfelt "Thank You" Card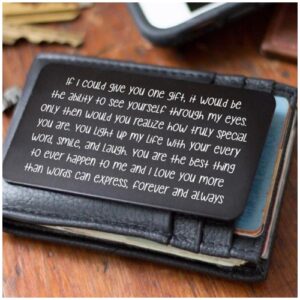 A little appreciation from parents go a long way, specially if you share it with someone as special as your child's teacher. Tell them how much they mean to you and your family with a handwritten thank-you card, or share a favorite memory you'll always remember about your child and their teacher. Express how thankful you are that they are in your lives!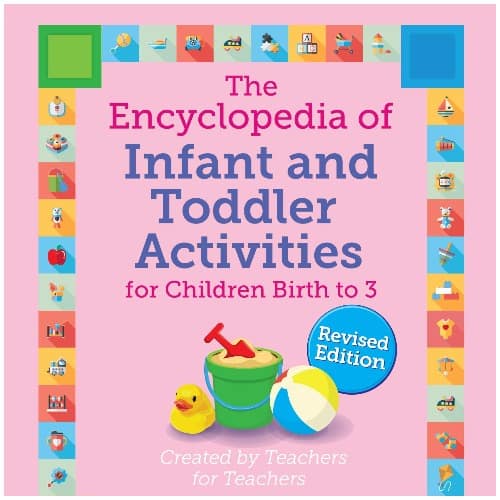 Gifting them something to help the at work will always be valid, and with this book they'll find new activities and explorations, tips and information to help understand how to support the littlest learners, and research nuggets to enhance their own professional knowledge! The Encyclopedia of Infant and Toddler Activities, revised edition, will be their go-to resource from now on!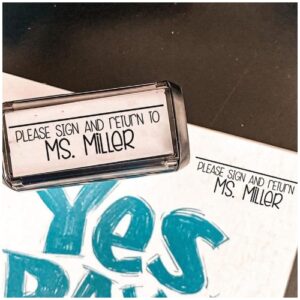 This stamp is a fantastic gift for a teacher, because let's face it…every day should be Teacher Appreciation Day! You can customize any outgoing student interactions with this adorable 'Sign and Return' personalized teacher stamp. You can even put any name and subject in the stamp for extra personalization! Your teacher will be ready to get stamping' in no time! 
#15 A Nice Set of Post-it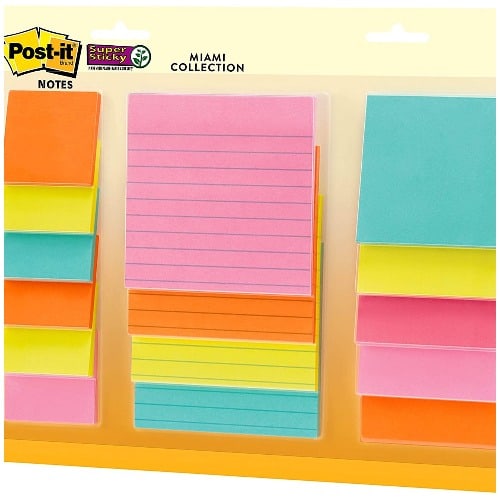 Post it Super Sticky Notes help teachers organize and keep on top of any project. This bright multipack comes with 2 in x 2 in notes for short and quick reminders, 3 in x 3 in for standard notes, and 4 in x 4 in lined notes for all of their to-do lists! Show appreciation to their work by making it easier for them with this ultra nice gift!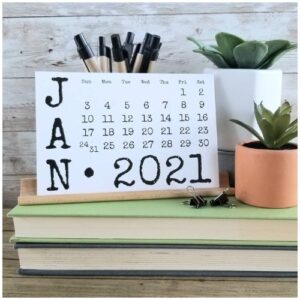 Next year will be important for teachers with all this contingency plans and Covid-related stuff. Help them keep an organized mind with a desk calendar! This 2021 calendar measures arrives packaged in a sturdy plastic case that doubles as a display stand for the calendar. It includes 12 months and is printed on 100% recycled card stock in six color options – kraft brown, gray, white, mint green, peach and an assorted color mixture!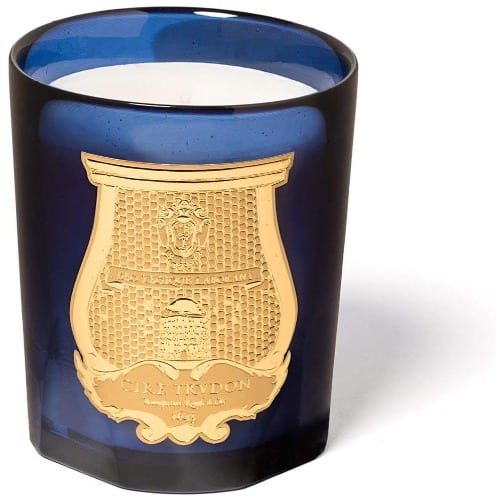 A nice odor in an office or schoolroom is the perfect touch for a good education. And from time immemorial, Christmas has been a sacred moment, a celebration to be remembered and collected. The Ciré Trudon's Fir Scented Candle carries the tree's religious and vegetal significance.
The candle's green and woody notes further represent nativity: hints of myrrh and incense absolute bring depth to the perfume's head notes. A nice, relaxing gift for anyone!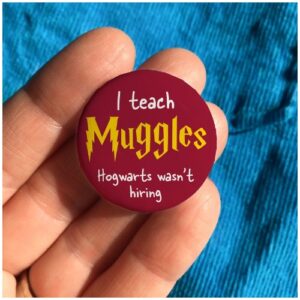 Show your teacher your wild side while gifting them with this amazingly funny set of Hogwarts's pins! It'll show them your geeky side while getting a smile out of their faces. All teachers can feel a little warmth with HP related stuff, since most of them grew up reading the books, so this is the perfect gift to bulk up on that nostalgia!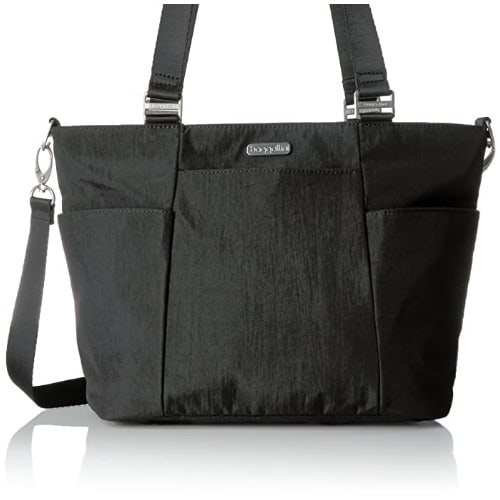 These bags will help your favorite teacher stay comfortable and organized on-the-go. This particular bag comes with five credit card slots and multiple pockets keep their most-used essentials ready to go, while an adjustable 52" strap helps them stay hands-free (something important while working with toddlers). This water-resistant purse weighs just 9 ounces and measures 8.5" tall and 8.5" wide.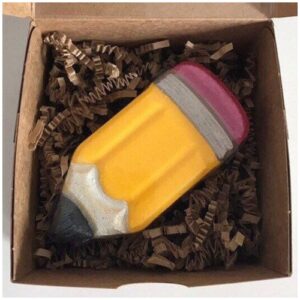 This one is just to funny to let it pass! Show your teacher how much you care for them with this fruity, bath bomb treat! This bath bomb has the fruity smell of pineapple slices. Fragrant pineapple, ripe strawberries, citrus, and topped with peach in a sweet, sugary base. This pencil bath bomb is hand painted with natural mica powders. 
#21 A Set of Custom Pencils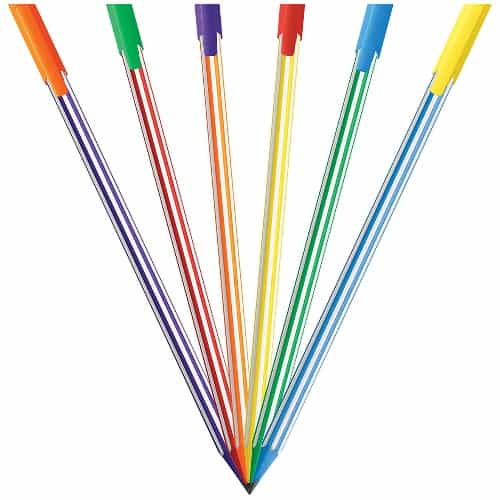 Add fun to your teacher's writing with BIC Xtra-Fun Custom Graphite Pencils! These pencils feature two-toned striped barrels and interchangeable eraser caps in bright colors, allowing teachers to create their own custom color combinations. They also are PMA Certified Non-Toxic and are ideal for use in classroom while surrounded by children!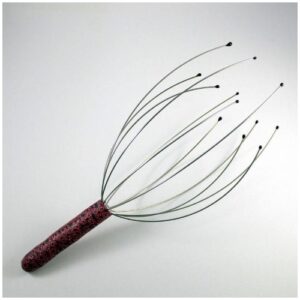 Releasing stress sis something all teachers need and have in common With these scalp massagers, their stress will flow away really easily! They are a massage tool handmade in Spain with the hardest and mos quality level of materials. Benefits of this kind of therapy go beyond just the normal relax, helping them feel better with just a tingly sensation.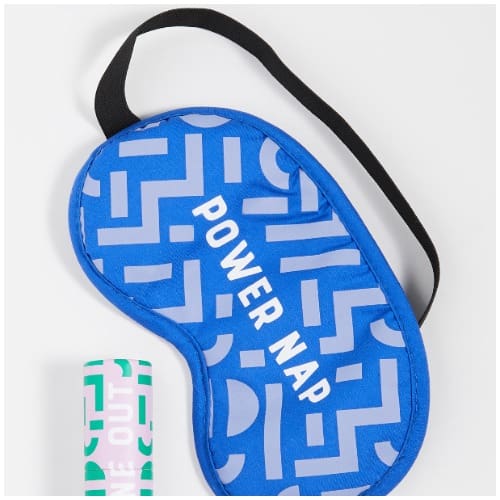 If you want your kids' teachers to relax on weekends, try this kit, which come with an eye mask, pillow spray, and sandalwood-scented perfume stick. It'the perfect gift for zoning out, something every teacher knows is as important as taking care for their mental health! 
This unique faux succulent garden in a re-purposed dish is a nice gift for the teacher to put in their desk. The vintage cut blue glass adds sparkle to the garden, so this pretty dish would add a little charm and pizzazz to a darker classroom or desk. It's approximately 6 inches tall and 5 inches wide with plants so it doesn't really take that much space.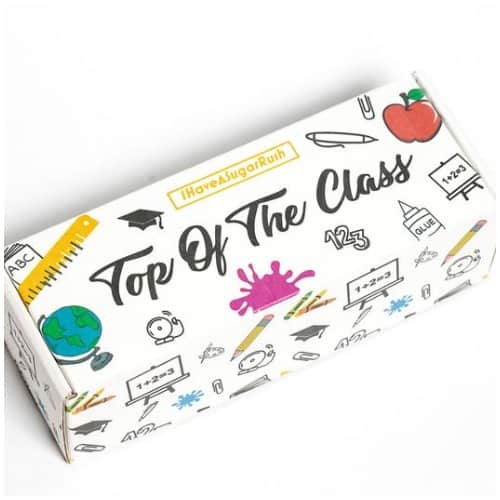 Ultimately, Teachers are the number one alumni in the classroom, as they learn from children as much as children learn from them. And when congrats are in order, say it with candy! Whether it's their first day of school or last, this candy gift box will keep their spirits high! The box includes Two Faced Licorice Wheels, Mini Sour Neon Worms and Sour Green Apples!