For those who love this beverage and consider themselves as connoisseurs, they say that coffee just makes everything better. Can you think of anything else that can get you up and running in the morning, as well as help you stay awake at any other point during the day?
How many countless study sessions, overtime shifts at work, and friendly dates were fueled by a warm cup of this amazing beverage? Whether he loves it hot or cold, with milk, cream, or simply black, here are twenty-seven unique ideas you can give to any dad that are sure to energize him just like his favorite drink can: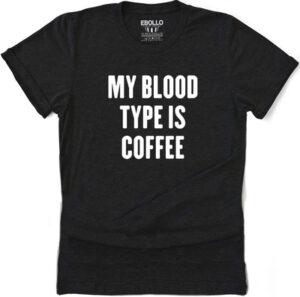 Dare to do one better than all the people who say that coffee is in their blood, with this shirt's comical statement that it IS your blood.
You will also have seventeen different colors as well as different combinations of fabric like cotton, polyester, and rayon which are available, so this will surely be a hit for all the coffee lovers out there.
This is where you can get it from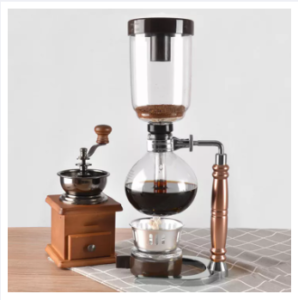 If you are looking to provide a different coffee experience unlike anything he has made and tasted, then this siphon coffee maker will be exactly what you need. When compared to the automatic coffee makers that are now available in the market, you would have to face the challenge of doing your brewing manually, but the coffee that you will get will also have more intense flavors.
This is where you can get it from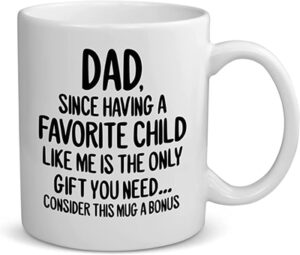 This white ceramic mug can provide the needed shot of humor on your behalf, especially if you aren't exactly known much for being the comedian in your household. With this mug, you can now successfully strike that fine balance between openly acknowledging just how important of a person your dad is in your life, while keeping an overall mood that is still light and casual.
This is where you can get it from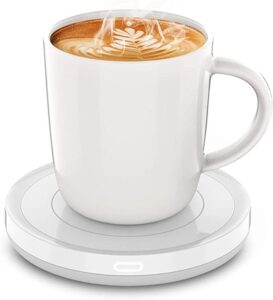 You will never have to let your dad experience the disaster of having his cup of coffee run cold ever again with this gravity induction mug warmer set. Aside from the warming coaster, the set also comes with its own ceramic mug, but you can also choose the option of using your own similar containers if you can ensure that they also have flat and thin bottoms.
This is where you can get it from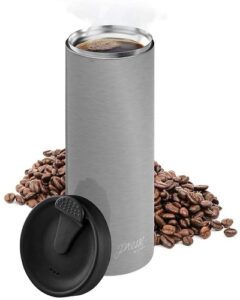 There's no need to stress anymore over having to stand in line to wait when you go on your coffee runs every morning when you have your very own portable French press. Make your own hot brewed coffee in as little as three minutes, as well as get you own iced coffee when you leave this insulated travel tumbler in your refrigerator overnight.
This is where you can get it from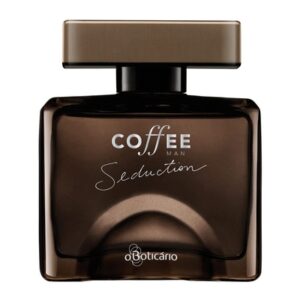 If you think you just can't have enough coffee in your system, then wearing it as your signature scent could be the solution to your problem. This fragrance has hints of premium Arabica coffee, tobacco, leather, as well as cardamom, which will surely wake the passion of anybody who wears or smells it – whether they are even coffee connoisseurs or not.
This is where you can get it from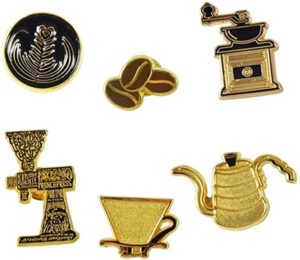 These durable enamel pins are made from zinc alloy and would be perfect for displaying inside a frame, on your shirt's collars, as well as your barista's apron to add a sense of personality. The six-piece set includes coffee beans, a hand grinder, an electric grinder, a hand drip pot, a filter cup, as well as latte art that visually maps the interesting journey coffee goes through.
This is where you can get it from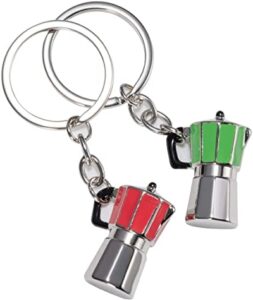 You can playfully end arguments in your house or office which involves someone who keeps drinking all the coffee without preparing a fresh pot using this colorful novelty keychain. This zinc alloy keychain set which is made up of two individual pieces that are colored red and green, ensures that these items are both fashionable as well as durable at the same time.
This is where you can get it from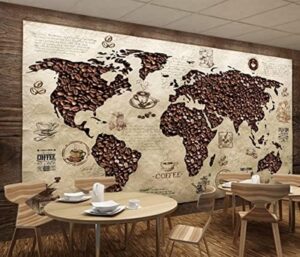 This beautiful mural can serve as an eye-catching backdrop for any location, whether you place it in one of the rooms in your house or even in a cafe. It gives off the same vibe as a pirate's treasure map and features outlines of the different countries across the globe filled with coffee beans, since these serve as the central subject for this piece.
This is where you can get it from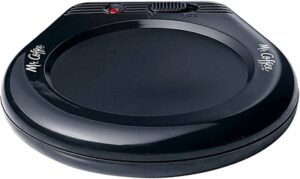 This warmer from Mr. Coffee can be used for all types of liquids that we need to keep warm aside from coffee, like soups, tea, and hot chocolate, among others. Its black color helps in keeping it to maintain a clean look, but you can also relax with the thought that any stains or dirt can also be wiped off from its surface easily.
This is where you can get it from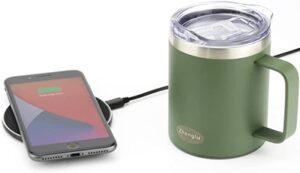 You can now be delighted when you get to use your phone while keeping your coffee warm or enjoy the convenience of drinking a hot cup of java while waiting for your phone's battery to charge. This dual-purpose package includes the wireless charger plate, USB cable, as well as its own stainless-steel cup, so both you and your phone will never have to run out of energy.
This is where you can get it from
This is an exquisite gift set that includes a French press as well as specialty coffees that have been hand roasted from organic Uganda whole beans so you can start preparing your own cup of brew. Go ahead and take an amazing flavor trip around the world since the origins of these coffees include distant countries like Timor, Ethiopia, and Guatemala, among others.
This is where you can get it from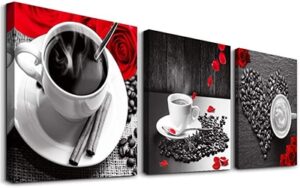 These giclee canvas prints come primarily in grayscale which are then combined with rose petals that are vibrant red, which results in this set of three drawing you into them visually.
At the same time, the choice to use separate canvases has a totally different effect on your appreciation of this composition, unlike if all the images were placed together in just one piece.
This is where you can get it from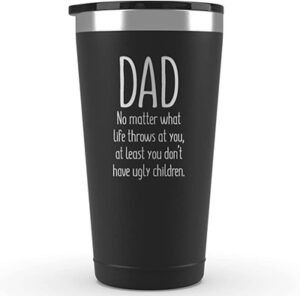 This stainless-steel tumbler comes with its own sarcastic flex on his children's looks printed on its surface that will bring a smile to any proud father. While any dad would be able to enjoy keeping his coffee warm with this item, he would also be able to derive another level of pleasure from knowing that his children possess a sense of humor.
This is where you can get it from
Who says that coffee must always be something that you would associate with waking you up in the morning or keeping you awake during other points of the day?
Apparently not the maker of this product Tlovudori, which decided to create this set of four throw pillows with coffee-themed cushion covers that would be perfect for relaxing and dozing off in for any sofa in your home, office, or cafe.
This is where you can get it from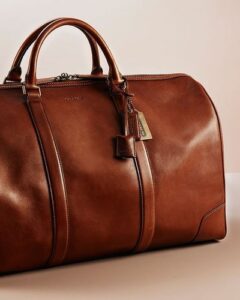 This coffee leather bag is perfect when you are planning to pack light for a weekend getaway as well as for those moments when you just suddenly must bring too many things to the office or an event. Aside from its stylish leather exterior, this bag also has enough space inside for you to place a phone, tablet, and book, aside from your other assorted essential small items.
This is where you can get it from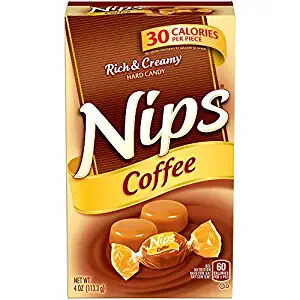 You can sometimes be too lazy or just plain busy with what you need to accomplish in a day that you will be left with no time to even prepare a cup of coffee for yourself – so why not get to enjoy your needed caffeine boosts without all the hassle?
This milk-based hard caramel coffee candy from Nips comes in packs of twelve pieces each, so you can be sure to get your coffee break anytime, anywhere.
This is where you can get it from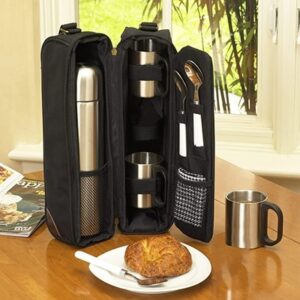 This is perfect for bringing along with you to a picnic, as well as when you are going on an outdoor adventure as a couple, like hiking a mountain, or camping. It is a compact set that was really designed for sharing, and includes a stainless-steel vacuum flask, two doubled-walled cups, two teaspoons, a napkin wipe, as well as its own tote bag.
This is where you can get it from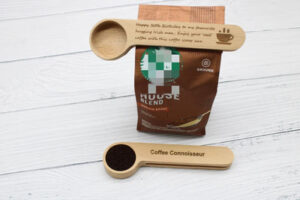 This wooden scoop wasn't made just for measuring the amount of coffee you would be using for your next brew, but also functions as a clip for open foil packs to help retain freshness. It is made of beech wood and can also contain your personalized messages as well as images that would be engraved with lasers, using eight available font types like Arial Black and Monotype Corsiva.
This is where you can get it from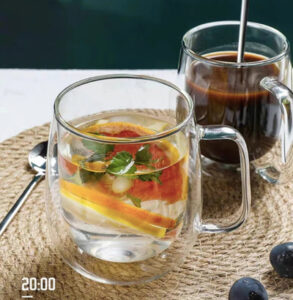 These double-walled borosilicate glass cups can stand the heat of the liquids you pour into them but are also friendly to the environment, unlike some of the plastics out in the market. This set also has two different sizes just to make sure you have something to use when you like a larger serving of coffee, aside from featuring insulated handles and being dishwasher safe.
This is where you can get it from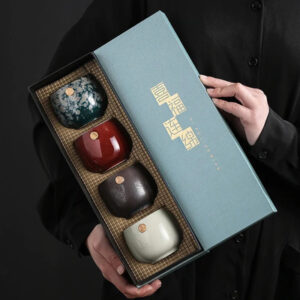 Get your fill of simple elegance with this set of four ceramic mugs that come in different vibrant colors and designs. Since these cups subscribe to the Japanese theme of Wabi-Sabi, or that there is beauty in impermanence and incompleteness, as well as makes use of the Raku technique when they are being produced, you are sure that every piece will be one of a kind.
This is where you can get it from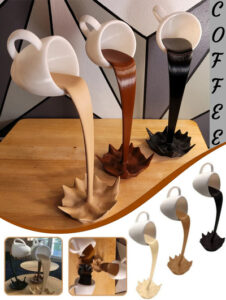 Enjoy the optical illusion which defies your normal everyday senses as well as have a fun discussion with family and friends in determining whether the appropriate description for this item is coffee being poured out of the mug, or the mug being raised by the coffee. This deccor comes in sets of three white cups that have black, brown, and cream colors for the coffee.
This is where you can get it from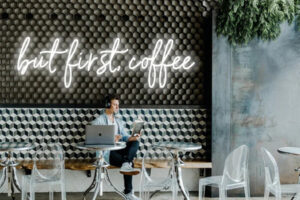 You can use this as an accent or signage in your coffee shop as well as to liven up any other space in your house. This sign has several convenient features, such as its being easy on your walls since it has its own chain provided, aside from its being sturdy because of its use of LED neon lights mounted on an acrylic backer plate.
This is where you can get it from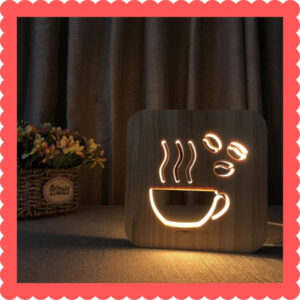 This lamp would work nicely when you place it on a dresser beside your bed, in the baby's room, living room, at your desktop, or even simply anywhere that requires mood lighting. Aside from being made of wood as well as lightweight, this lamp emits a warm white glow that will get you feeling relaxed and the convenient feature of being able to be powered through a USB connection.
This is where you can get it from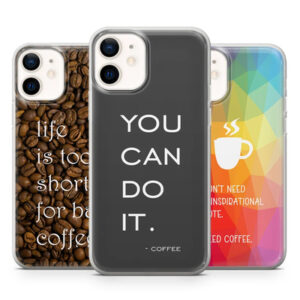 This phone case features different designs as well as colors, all while providing its users inspirational and humorous insights at the same time. The case is handmade and makes use of thermoplastic polyurethane which makes it chemically resistant as well as unlikely to warp and shrink. At the same time, you can also coordinate with their team of artists for any further customizations you may want to request.
This is where you can get it from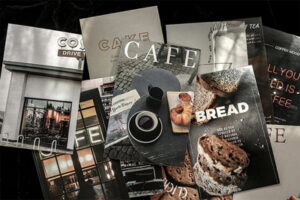 This set of thirty postcards from the Time in the Cafe collection of ASAMI Japan will cover your needs for a month if you want to engage in a more traditional way of communicating with others by writing letters to someone. On the other hand, you could also update thirty people on your status using these cards, which are also simply beautiful on their own with their cover designs.
This is where you can get it from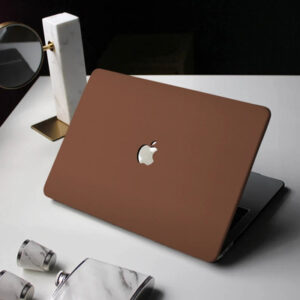 Break off the usual modern metallic theme which can be seen in today's devices by using this leather case that provides your MacBook pro a more organic look and feel. Get your laptop protected as well as to stand out with this easy to install case that will not cause any of your ports to get blocked and is so lightweight, it almost feels as if it wasn't even there.
This is where you can get it from