We are all probably familiar with the various stereotypes of cool people in school that have been made famous in TV shows as well as movies. While some individuals may wish that they could be in the shoes of the famous campus jock or band frontman, school life would really be incomplete without other types of students around, such as nerds.
Whatever your reason for regarding your dad as a nerd, such as his quirky interests and hobbies, or the way he comes off as being exceedingly brainy during conversations, here are twenty-seven gifts that fit him for just being the top of his class to your family: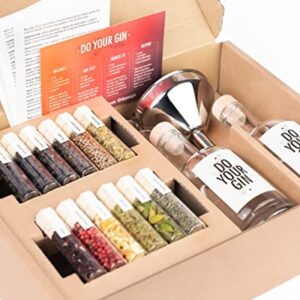 This alcohol infusion kit will help serve as proof that nerds as well as alcohol do mix, and perhaps even in a literal sense that is amazing. He will get an amazing sense of pride as well as accomplishment after he comes up with the best gin flavors using the various ingredients that include juniper berries, cubebs, lavender, and cardamom, among many others.
This is where you can get it from
It has been said that one sign of intelligence is when you are lazy, but who would really want to go through all the trouble of having to go to the kitchen when you need something from the refrigerator? Available in six color patterns, including a cow print, this mini refrigerator will be perfect for his bedroom, especially when he's suddenly craving for a snack in the middle of the night.
This is where you can get it from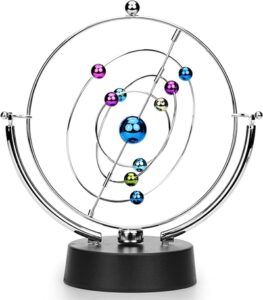 When it comes to this kinetic art piece, you would have to agree that there is both beauty in science as well as science in beauty. Give this to provide him an outstanding decorative item that will help him to relax as well as relieve his boredom, aside from also serving as a great way to explain concepts to others related to physics and outer space.
This is where you can get it from
After he puts this on his desk, he will be sure to strike many conversations with amused and astounded people who see a pen standing on its tip with no support such as strings that are visible. With the help of a magnetic field, he can even go ahead and flick the pen along different directions to while away his time as well as to further impress guests.
This is where you can get it from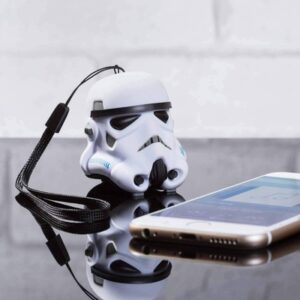 Any Star Wars fan is bound to know what a Stormtrooper helmet looks like, but he will be in for a pleasant surprise once he found out that this is also a multifunctional Bluetooth speaker. Aside from being able to play music for up to four hours, this item also has a built-in microphone as well as a power button that serves as a shutter remote when taking selfies.
This is where you can get it from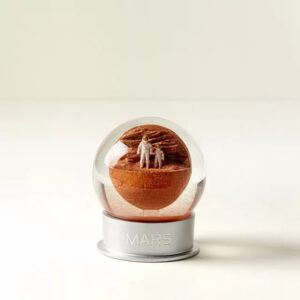 This can be a unique addition to his collection if he fancies gathering different types of snow globes but will easily become the ideal gift if he happens to be interested about all things connected to outer space. Let him have fun simulating the Martian dust storms on the surface of the Red Planet in this item that includes topological features such as Valles Marineris and Olympus Mons.
This is where you can get it from
Puzzles can provide him with an excellent means to relieve boredom as well as to get his mind off things, especially when he is burdened with stress from work or other personal matters. Let him enjoy the fun in finding out whether he has the appropriate amounts of creative thinking and patience necessary to liberate the ring from the dozen other shapes which entangle it.
This is where you can get it from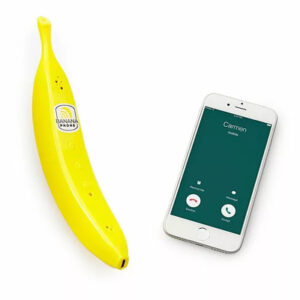 This item can help him show off to others that he doesn't really take himself too seriously and can also easily belong in any fruit bowl. Aside from the humor which it can provide, this Bluetooth phone can also protect him from direct radiation exposure from his smartphone for as long as twenty hours of talk time and up to seventy hours of idle time.
This is where you can get it from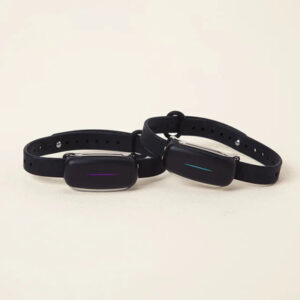 Words may not come easy even for the most intelligent people among us, and when it come to this bracelet, nonverbal actions could really mean so much more. The flashing lights and vibrations of these bracelets once you pair them lets you know that you are thinking of each other, and you even have the option of developing your own unique code if you like.
This is where you can get it from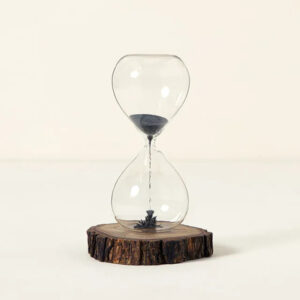 Let him relax his mind or help simulate his philosophical reflections on the fleeting nature of time, as well as how beauty can come from the unexpected with this magnetic sand hourglass. Aside from serving as a timer for one minute, many distinct figures can also result each time you flip over this item, so that it would be advisable to be ready to take pictures when a formation strikes you as exceptionally beautiful.
This is where you can get it from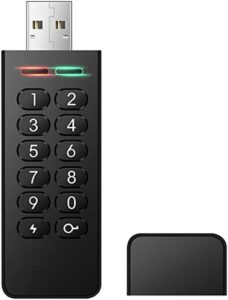 The data breaches and scandals in recent years involving even the largest of technological companies has really made it apparent that we should also do our share when it comes to keeping our information secure. While the look of this 16 GB drive will have other people asking him if he knows James Bond, it will also help to ensure the safety of any files which he considers important.
This is where you can get it from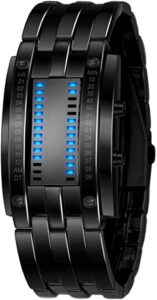 Make it easier for him to tell the time even in the dark with this watch that is also a fashionable accessory he can wear. Have him stand out with this sleek stainless steel watch's unique design that is unlike any of the other conventional timepieces out there, and that also comes with its own gift box, operations manual, as well as an adjustment tool for its bracelet.
This is where you can get it from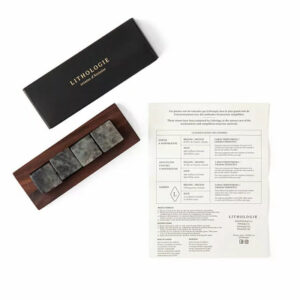 If he happens to enjoy a good drink as well as going to the museum for work or personal leisure, then these whiskey stones will be a good match for him. These are made from nonporous, metamorphic rocks that date back from the Precambrian, and will have him feeling just as unique and special as they are when he uses them.
This is where you can get it from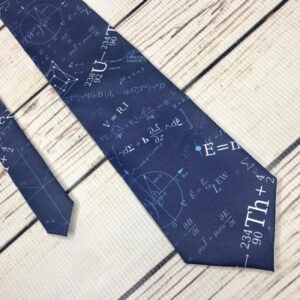 Whether he is an actual physicist or just happens to enjoy physics as his favorite subject, this handmade tie has the important formulas that would probably make most of us dizzy. The soft texture and blue color of this sateen necktie give off a sense of luxury, but at the same time, the formulas written on it can also help give another definition for what "intelligent design" could mean.
This is where you can get it from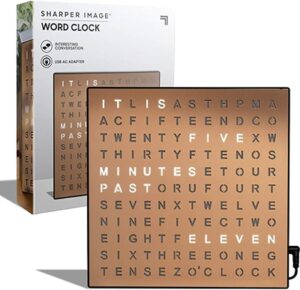 We have all probably had our own encounter with reading the time on wall clocks that required a double take from us just to make sure we were getting it right, especially if we have problems with our eyesight. He doesn't have to worry about that anymore with this product from Sharper Image that serves as much as a stylish decoration as it is an actual clock.
This is where you can get it from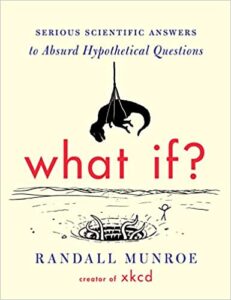 This written piece from Randall Munroe will help provide answers to questions that most of us will probably not have encountered even if we did happen to take physics classes up before. If he has an insatiable thirst for knowledge that would include becoming aware of unconventional facts, then he will appreciate poring over the vast information contained in this hardcover book.
This is where you can get it from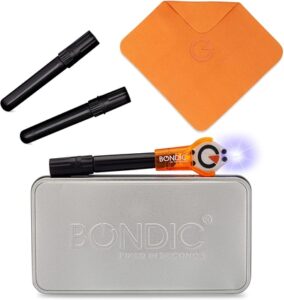 Crazy glue or super glue will probably make him feel crazier and less super when he gets into trouble using them, particularly when they get stuck to his fingers. With this UV-activated, non-toxic, heat-resistant, and waterproof adhesive kit from Bondic, he can now make models he is assembling sturdier, as well as make reliable repairs for other household items made of metal, rubber, plastic, fabric, and even wood.
This is where you can get it from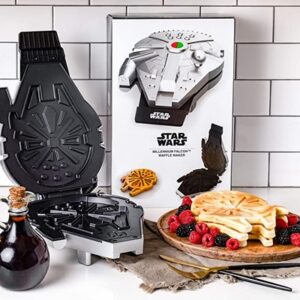 When it comes to ships in the Star Wars universe, there are only few if ever there are any, which can lay claim to being more recognized by fans than the Millennium Falcon. Get ready to have his excitement level go through the roof once he finds out this item also doubles as a waffle maker which even Chewbacca would approve of.
This is where you can get it from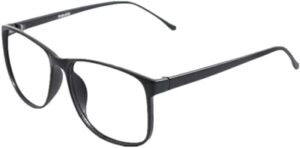 If he loves playing games or happens to have a job that also requires extended periods throughout the day of screen time, then he would need these glasses to help protect his eyes from damage. Since these are made from lightweight materials, he can also be sure that he will not be experiencing unwanted stress on his nose and ears while he wears them.
This is where you can get it from

Which Star Wars fan wouldn't want to show other people that they are part of the Jedi Order, while also being dressed in a soft, fuzzy, and comfortable bathrobe? Whether he plans to use this as part of his costume for Halloween or to make it as his go-to attire for sleeping, he will always be left feeling great once he gets to put on this polyester fleece item.
This is where you can get it from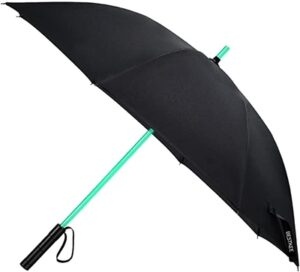 Does he always forget where he puts his umbrellas, but happens to know all the details when it comes to Star Wars? Whether he considers himself a young Padawan, Jedi Master or Sith Lord, you can be sure he will be extra careful when it comes to this polyester umbrella with a built-in LED flashlight at its end that also happens to be a nifty light saber he can use for cosplay.
This is where you can get it from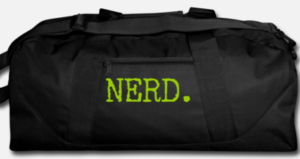 What better way to approach it when everybody thinks he is a nerd, than to have a black duffle bag that openly declares it in bold neon colors? This sturdy bag will be perfect for going to the gym as well as for other activities requiring several items to be packed, aside from expressing that he has a sense of humor and lighthearted confidence about him.
This is where you can get it from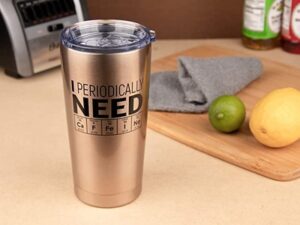 This item is great for any coffee lover, even if he is not a teacher or someone who is part of an industry that involves chemistry. Since this dishwasher safe tumbler is made from food grade stainless steel and is paraben as well as BPA-free, he can now safely enjoy keeping his drinks hot for three hours or cold for nine hours, without any messy spills.
This is where you can get it from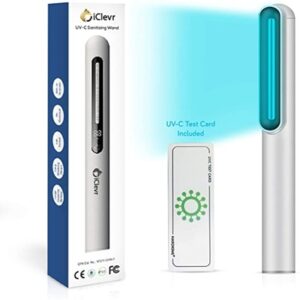 When it really comes down to it, your health is really one of the most important things in your life, and no matter how inconvenient, there are times when disinfecting items, especially in our home would be necessary. This portable UV-C lamp can help provide you as well as your family with the same level of protection as laboratories and other locations that require sterile work environments.
This is where you can get it from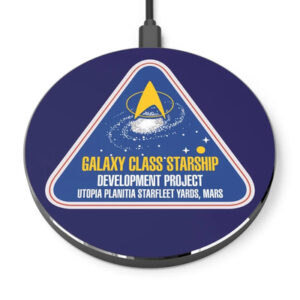 Any longtime Trekkie will probably be amazed at the fact that most of our modern technologies are starting to catch up with how things were being imagined starting more than five decades ago, and this wireless charger is no exception. You can now charge your latest iPhone or Android smartphone by simply placing it on the charging pad that also sports the iconic delta insignia.
This is where you can get it from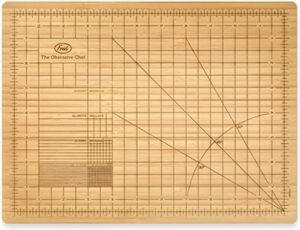 Watching professional chefs do their thing in TV competitions as well as YouTube videos can leave even the most intelligent guy with questions about the specific details behind their techniques, especially those related to knife skills. Raise his confidence by allowing him to verify through actual measurements on the board if he was able to properly julienne or dice, as well as make batonnet, allumette, and brunoise cuts.
This is where you can get it from

Purchasing an actual sword could be a lot harder as well as ill-advised, but you can get a great compromise with this letter opener if he happens to be a Game of Thrones enthusiast. If he thinks of Jon Snow as one of his heroes, then this miniaturized replica of his sword, Longclaw that also doubles as a letter opener will provide just the right level of functionality and fanboy vibes for him.