Gifts for Journalists - 23 Cool Ideas
If you know any journalist or blogger, you'll get to understand how hard it can be to find a good gift for them. They have stressful jobs that demand a lot of time invested in them, so why not focus on getting them some gifts to make both their job and life easier?
We invite you to check out this custom list of 23 gift ideas for professional journalists to help them kick off the holidays. Here, we combine the love for their work with your gifted's love for themselves, as it is in our interests to help you find that special and unique something.
Whether you're looking for a gift that's practical, fun, or a mix of both, we offer a wide array of options  for your favorite journalist. And after this, he will be sure to always accept a nice gift from you, because they'll know you  appreciate the work they do and want to support them.
#1 Vinyl Pencil Journalist Earrings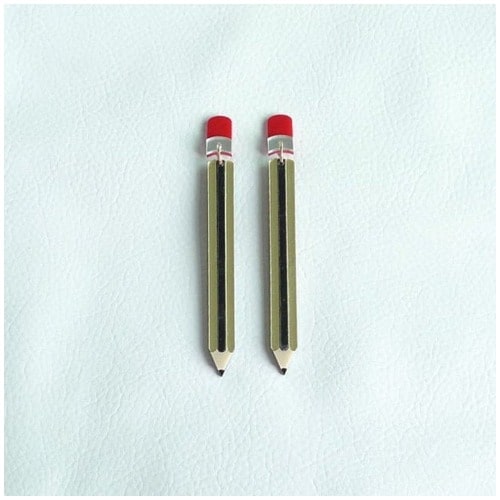 The size and shape on these vinyl pencil journalist earrings are fantastic and with a unique color scheme. The quality of the materials is very nice, and they're very direct in the message they want to give: I love writing!
They're also handmade, 11 centimeters long and of pressure closure with a nice Avant Garde style that will surely robe the heart of your friend. 
#2 Typewriter Key Pendant Necklace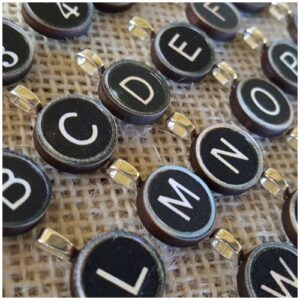 Your choice to give away a present should be one that represents fiercely the person you're giving it to.
With these Typewriter Key Pendant, measuring approx. 1/2 inches in diameter, you definitely will! These are a reproduction of the 1930s Royal Typewriter, and each pendant comes with 18 inch (ca. 46 cm) sterling plate chains.
And while you order them, you can choose what letter, number, or symbol you would like them to have! 
#3 "A Good Day To Write" Shirt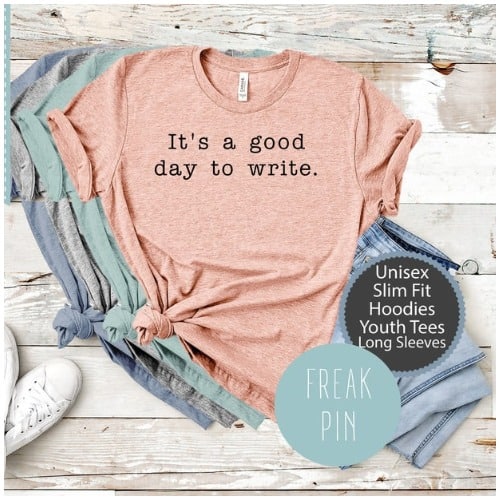 Having a nice shirt to wear and express the love for your work will always be a trend. And the high quality material's and textile used for this lovely T-Shirt only makes them even comfier to wear!
Being super soft and cozy and 100% Cotton, ordering a couple of them to make as many color/style combinations as you want will have your friend ordering more of them ASAP.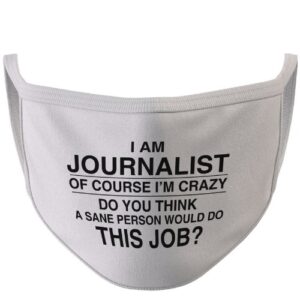 Currently, wearing a facemask is the best way to keep safe on the streets. And for a journalist, who is constantly moving through the city searching for a story, safety means a lot.
These masks cover the face of men and women from dust and are smell proof, washable and reusable. They're made entirely of cotton, and have a filter inside (not replaceable) for increased protection. 
#5 Newspaper Sterling Silver Necklace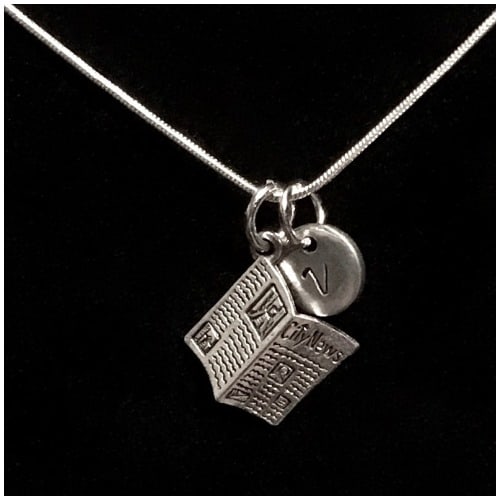 Sometimes, wearing jewelry that speaks about your job is a nice touch for your wardrobe. These Sterling Silver Newspaper Necklaces are 100% tin charms made in the USA with stainless steel rings.
All components are nickel free and lead free, which makes them safe for even people with allergies. And they're stylish, which is of course the nice touch you're looking for your gift! 
Another item on the list that just yells "journalist" whenever you see it. These fountain pen pendants are a very vintage jewelry piece that will surely make even youngest of reporters feel like an all-time professional. 
#7 Journalist Definition Print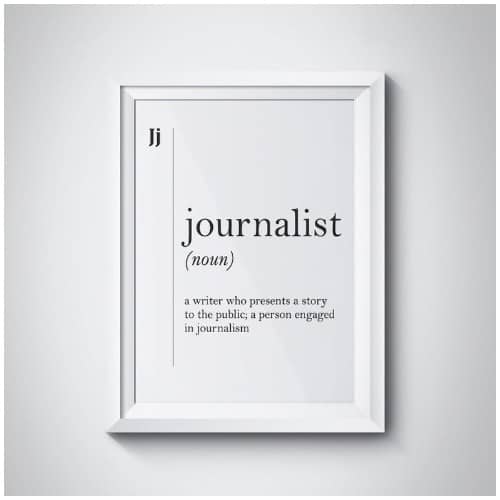 For new and old journalists, it's always important to remember what they do, and why they do it. Giving your journalist friend or loved one this Journalist Definition Print to hang in their workspace will be a reminder of how beautiful and important this profession is, and will also show you value their hard work.
#8 Typing machine Large Canvas Art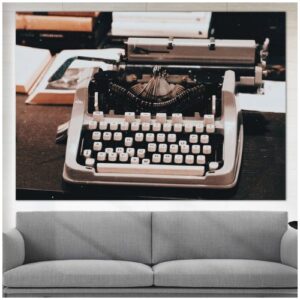 This canvas is stunningly beautiful and very high quality, showing the perfect way to reflect what the work of old journalists used to be. This typing machine Large Canvas Art does a remarkable job at showing your friends and loved ones where their profession comes from, and how much we have advanced in so little time.
It's also fully weatherproofed, and you can certainly tell there's pride put into with keen attention to detail in this product. 
#9 Personalized Writer's Block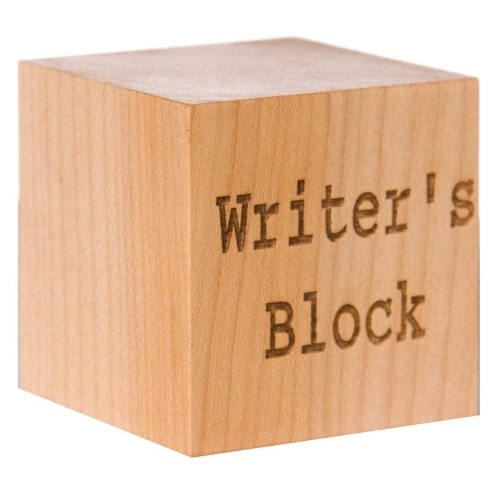 Sometimes a little fun with liberalism is the way to go to get a laugh out of someone. And so, if you give this gift to your friend, every time they have writer's block they'll smile at the cute pun. Each block is hand milled from Michigan Hard Maple and then custom engraved on all six sides.
You can even choose from a variety of styles, sizes and colors! This will help you further personalize your piece, and show that you picked it up with love and care. Each block is truly a work of art! 
#10 "Coffee. Edit. Save. Repeat." Mug
Having puns is nice, but drinking from them is always better. This personalized mug offers an advice every writer knows very well: "Coffee. Edit. Save. Repeat."!
These white ceramic mug are microwave and dishwasher safe, and their design will not fade or peel off because it's not a vinyl, although hand-wash recommended. 
#11 Newspaper Cotton Scarf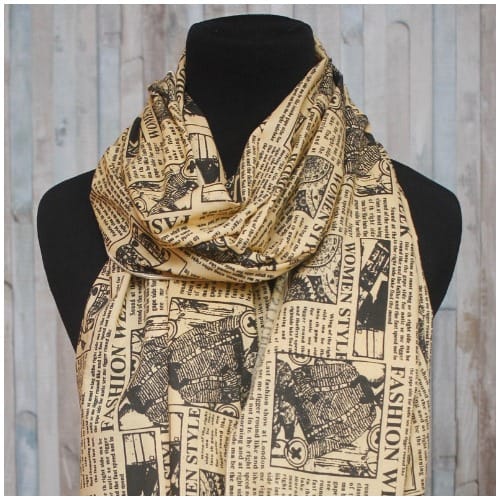 This beautiful journalist gift scarf is an incredibly unique gifts! It comes with a black and white newspaper print fabric that makes it modern and great for a casual setting, especially for a mid season style. Its oblong shape and neutral color make it into a truly versatile piece of clothing when it comes to artsy and style.
You can wear it as a tie for business wear or some fancy gatherings; or you can wear it with plain shiny shirts for a chic look. Given the fabric, it is ideal to be used as a headscarf as the cotton is not slippery or see-through. 
#12 A Book :Working – Studs Terkel"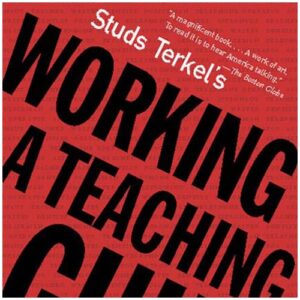 This is a nine-part book written by oral historian and radio broadcaster Studs Terkel. For any journalist the names rings a bell, and this book is a collection of his personal stories that explores the meaning of work.
The book covers over 100 laborers interviews, from waitresses, sex workers, gravediggers and stonemasons to accountants, bookbinders, and more. But what really makes this book compelling is not just the diversity of experiences relayed, but the commonalities found within those experiences.
It's an incredible read for any journalists, as it helps them get to know many professions that will come in handy for their work as writers of stories. 
#13 Sony Digital Flash Voice Recorder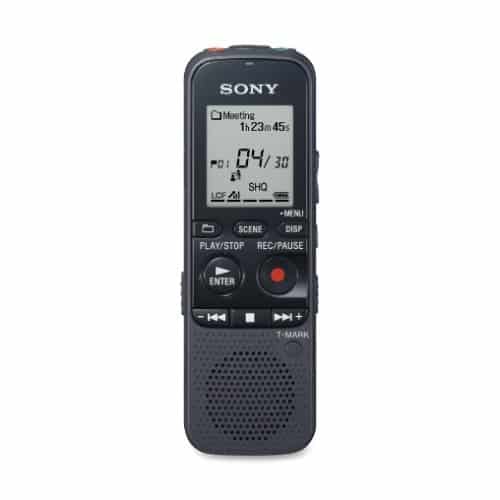 There's nothing more important for a journalist than having a good memory. But even an elephant forgets things from time to time, and that's when voice recorders come in handy. The Sony Digital Flash Voice Recorder can record live music, lectures and notes, and features a built-in 2 GB flash memory, a memory card slot and an easy-to-read display.
Besides, with its Intelligent Noise Cut technology, it can greatly reduce background sound, so that their recordings will be crisp and clear in quality.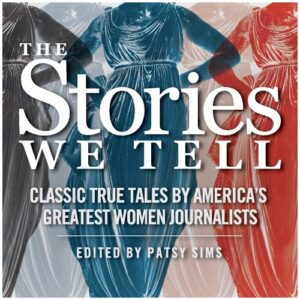 All journalist have their own way of working, and while each has her own style, the women in these pages share the attributes of all good writers: meticulous research and reporting and attention to detail.
The Stories We Tell: Classic True Tales by America's Greatest Women Journalists is an incredible voyage in the way women have paved in this amazing profession.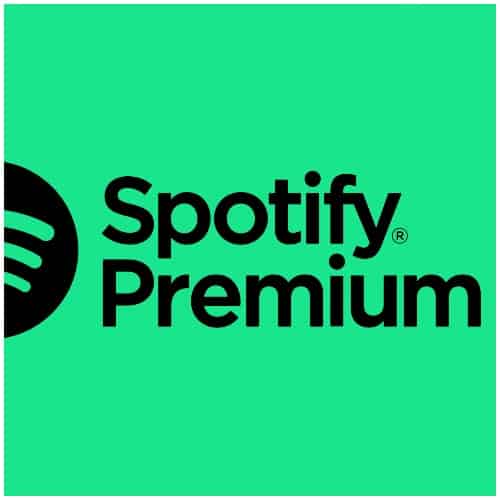 We are not exaggerating: a Spotify Premium subscription is easily one of the best gifts a journalist can receive.
Because it's more than just music; there're tons of great podcasts to listen to, and specially learn from. If your loved one doesn't have one of these, they'll be very happy when you give them this.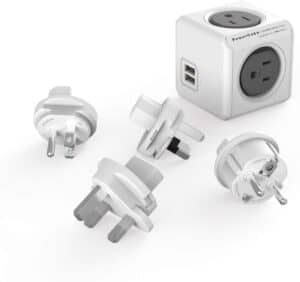 Journalists can travel a lot. And seasoned globetrotters know not to trust when a hostel makes the offer of having enough sockets for your electronics. There's no such thing as enough sockets. Sometimes the circumstances are less than tech-friendly when you arrive having a way to keep electronics charged is a necessity on the road. So, give your journalist friend a hand and give them a PowerCube.
The basic unit comes with four sockets and two USB ports, but you can purchase additional PowerCubes and link them together to provide even more sockets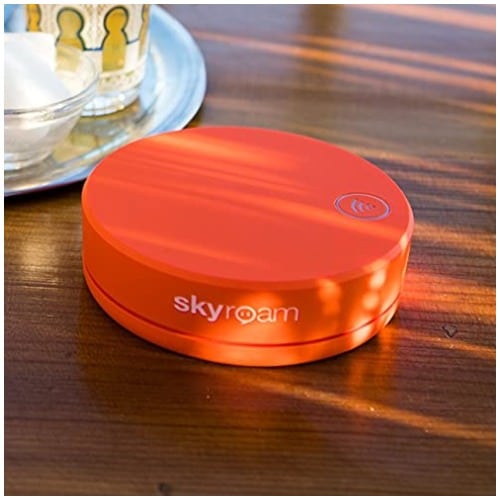 If there's no such thing as enough sockets, there's no such thing as enough Wi-Fi. Though the traveling journalist lifestyle might sound glamorous, freelance travel has a way of going off in the most important aspects.
No matter what country your friend is currently exploring, meeting deadlines is still a major part of their day-to-day responsibilities.
That's why this personal Hotspot is so important: it lets you attach multiple devices to one hotspot, and costs around $8 a day for Wi-Fi with no roaming charges.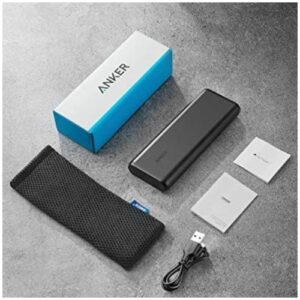 And to finish with the tech-talk, let's talk about outlets. These little things are scarce when walking through foreign cities, so you'll need a power bank to ensure your battery is always ready to go.
Having a high-quality power bank on hand can save the day when a phone dies and there are no outlets available, or no time to sit and wait for our devices to charge.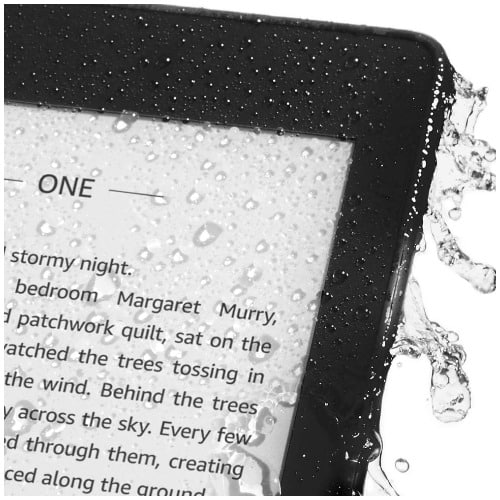 Finding English-language books in other countries can be a real problem sometimes. And the ones you find can be overly expensive and cumbersome to lug around. That's why any good journalist needs a Kindle! It solves all book problems, and they'll learn to never leave home without their Kindle.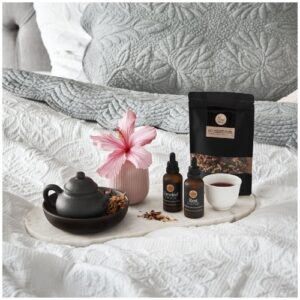 Taking care of your body, mind and soul can be very difficult for a journalist. But with this personal care package, they will find themselves with a peaceful mind, body and spirit.
This unique blend of flower and homeopathic essences alleviate the symptoms of a busy mind that are often brought on by the hectic modern lifestyles of journalists. A few drops under the tongue will make them feel calm, focused and relaxed.
Also, its antioxidant tea is both delicious and nutritious, something anyone will want to take after a hard's day work.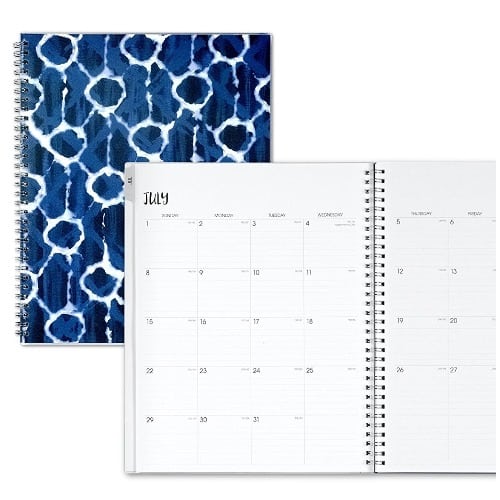 For daily tasks, anyone in their right mind will use a planner. And you can help your journalist loved one use a Blue Sky planner, which is even better! It's the size of a standard notebook, easy to leave open due to its wire binding.
And if somehow opening at this planner feels overwhelming, they can jot tasks on a sticky note pad that can stand up on its side. They can keep it close to their computer to keep them focused throughout the day! 
#22 Literary and Book-Themed Socks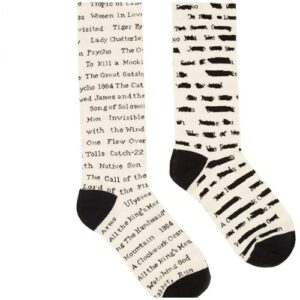 These socks are designed to spread the joy of reading and journalism, transforming literary classics into fun apparel made for both men and women!
These socks come in 2 sizes and many styles, so you can find the best match for your loved one! They are 75% Combed Cotton, 20% Polyester and 5% Polyester Spandex for ultimate comfort and durability. 
#23 Book - Fallout: The Hiroshima Cover-up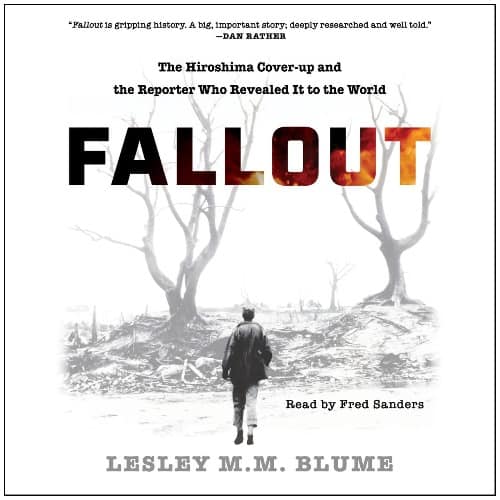 Lesley M.M. Blume is a New York Times bestselling author that, in her book, reveals how one courageous American reporter uncovered one of the deadliest cover-ups of the 20th century: the true effects of the atom bomb. This discovery led to potentially saving millions of lives, which is why no one can deny that journalism is an important profession in all times of history.
Lesley details how, for nearly a year the cover-up worked until New Yorker journalist John Hersey got into Hiroshima and managed to report the truth to the world. An inspiring piece of work for any aspiring writer!