27 Gift Ideas For Parents Who Have Everything
Our parents have given us the gift of life.. This makes it extremely hard to find an item to express our appreciation towards them.  
No type of gift, no matter how large or expensive, can ever measure up to what our parents have done for us.
To make gift giving even harder, our parents tend to have everything they need already. 
The best gift comes from your heart. I've done my best to try and compile a unique list for you. When choosing the specific gift, think about which of those items your parents would appreciate the most. 
So let's jump right in:
#1 Custom Vinyl Record Label with Lyrics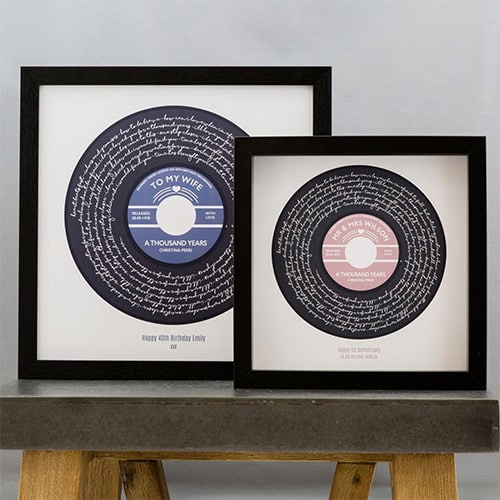 It is one of the best gifts if your parents love music.
This works best if you can identify a particular song that usually makes them pour their hearts out.
The lyrics of that song are etched onto a very aesthetically pleasing record label using the latest design in personalization.
The fonts available are amazing, but you can pick a unique font if you wish. The deeper the meaning of the words, the more exclusive the gift will be.
#2 My Wife Knows Everything T-shirt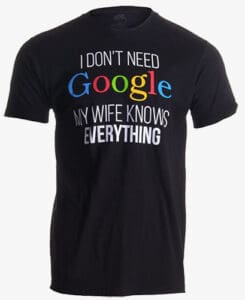 Most men know that it's true, so why not get your father a shirt that states the obvious.. 😀
It's also possible to get this for your mother stating the same thing about your father. 
Either way, I think they'll find it amusing, especially if they already have everything else that you may have thought of.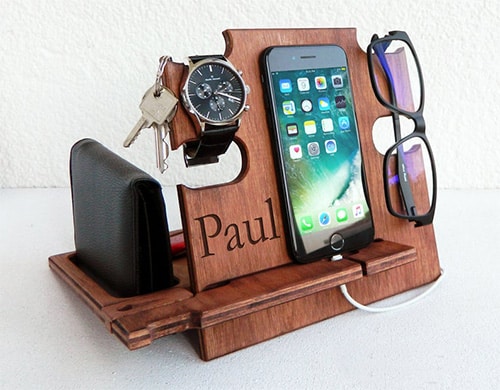 Here is a gift idea that will make any father proud.
This is a platform that allows you to tidily store some of the most common and delicate men's accessories. These include watches, glasses, car keys, a wallet, and a phone.
It comes in up to eight different colors of the wood they use to make it.
It also has a port that is used to charge the stored cellphone. All phones are compatible.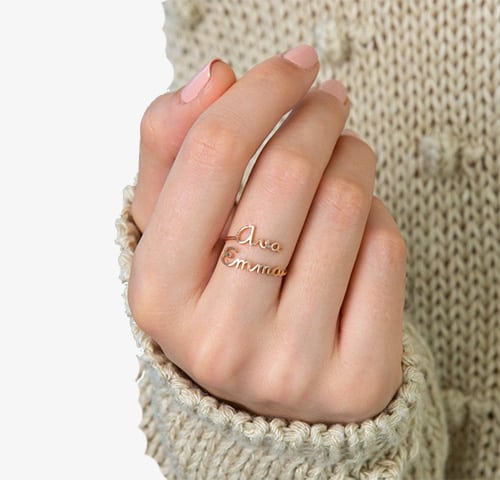 This gift idea is an excellent option. It comes in silver, gold and rose.
It is super cute and one of the most beautiful things you will see on the internet today.
Simply put, it is an adorable custom ring that is cut into two names. It manages to give high attention to detail and be simple at the same time. It is of high quality and a great fit for anyone.
Your mother will treasure it.
#5 "Made in 1940, All Original Parts" T-Shirt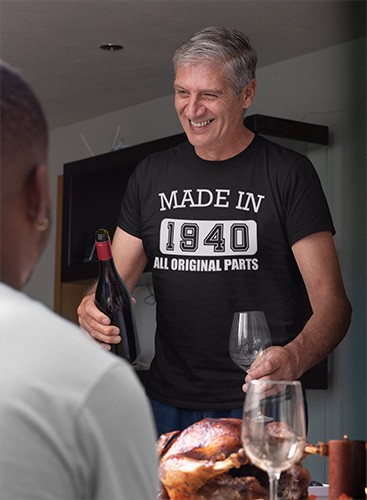 I do not need to say much about this one.
If you have a manly father who may like this type of thing, you should go for it.
It is a bold gift which has been received very well by many customers.
The material is very soft and comes in all sizes.
The wording can be edited to suit your preferences too.
#6 Touch Lamps - They Work Over Distances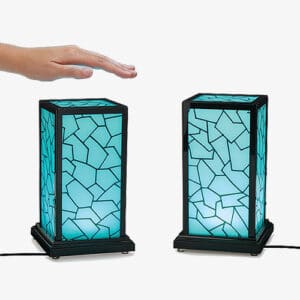 These lamps turn the love up a notch. They come in pairs.
Both light up whenever one is touched.
This enables you to know that the other person is thinking of you.
They are entirely long-distance and can work no matter where on the globe you are.
#7 Deluxe Monopoly Set Including 4 Other Games
Monopoly is one of the greatest games to ever grace our homes.
It is a game like no other, full of class and vintage. The old-timers will love it.
This version is even better, as it can transform into chess, poker dice, and checkers.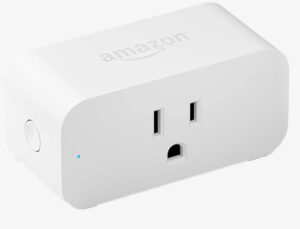 Amazon brought us this life-changing device that is sure to wow your parents into oblivion.
Ever wished that your home could be more tech-savvy?
Well, you can stop wishing and start buying. This plug allows you to use your voice to command electric operations.
For example, "Turn on the fridge." It's like magic, but better, because it's real.
#9 Amazon Prime Membership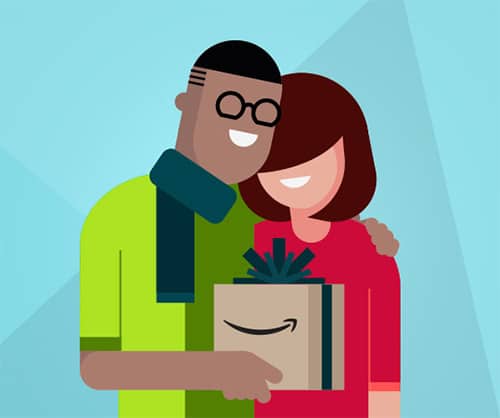 If your parents do not have this already, it can change their lives.
Choose from the available subscriptions and then take them through what is on offer.
This gift will give your parents access to a shopping experience like never before, not to mention the limitless songs and shows they will be able to stream.
#10 Personalized Wedding Glasses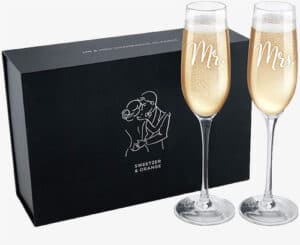 If you're looking to buy a gift that goes out of its way to bring back nostalgia, this is the one.
What you get is a pair of exquisite champagne glasses. The glasses have Mr. and Mrs. so and so, laser-cut into them.
This gift will send your parents back in time, to when they were younger. If you see them shed a tear or two, don't worry, it's just the onions.
These silver glasses have a vibrant design and are sturdier than they appear. Quotes can be engraved, too, no matter how long they are.
#11 Parent's Wedding Date Star Map on Wood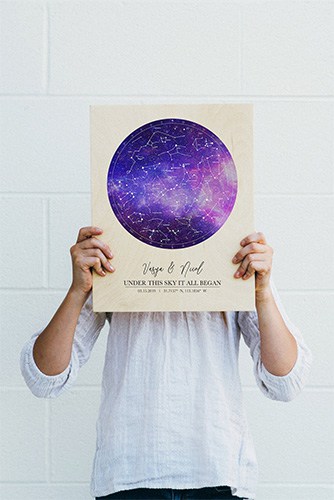 This gift idea is precisely what it sounds. It is a lovely gift for your nerdy or philosophical parents and goes very deep.
The map captures stars' constellations and does it so intricately that it is like looking at the real thing.
Whichever way you slice it, it is a sure way to bring a twinkle in your living room and your parent's eyes. 
The best part is that you can have the specific night sky of any particular date captured and customized for you. This helps them treasure that memory forever.
#12 Custom House Portrait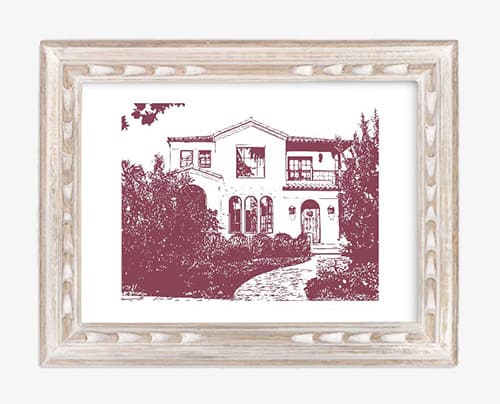 This gift is unique. 
This is what you do: you upload a picture of your home, and these guys make a customized line drawing.
The photo can be framed, which increases its longevity.
You can also decide to upload the very first home you had as a family.
#13 "A Warning" - NY Times' #1 Book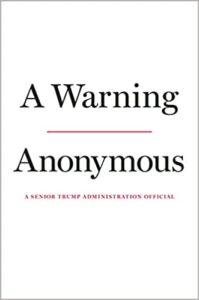 Don't call the cops, it's just a book, and it is already a New York Times bestseller.
The book is written by Anonymous, a group of hackers that has been blowing the internet.
It exposes the ongoings in the White House.
Trust me; your parents will want to get their hands on this book regardless of their affiliation.
#14 Eyeglass Lens Cleaner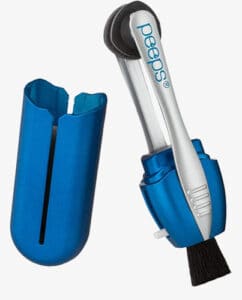 If you wear a pair of eyeglasses, you can bear me witness that keeping them clean is a pain.
If your parents wear glasses, you can save them the daily assured heartache by buying them this gift.
This cleaner does not require wipes or even spray. It'll save them a lot of trouble while making you look like a genius.
#15 Custom Family Name Sign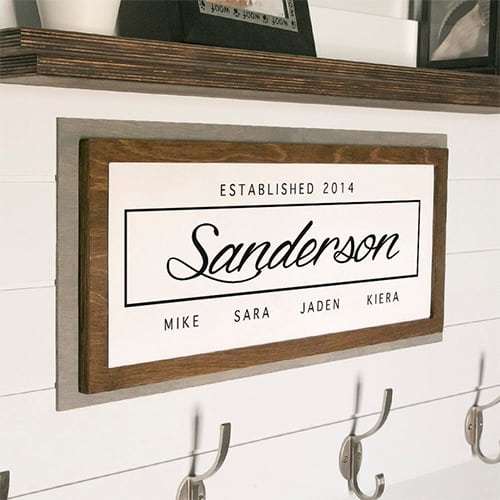 The family name is and has always been a subject of great pride. It creates a sense of identity and belonging.
Honoring the family name goes a long way in cementing your relationship with your parents.
This gift is perfect for any homestead. The design will exceed your expectations. It can be based on various types of wood, which are cut using lasers to produce a simple, yet a stunning personalized gift.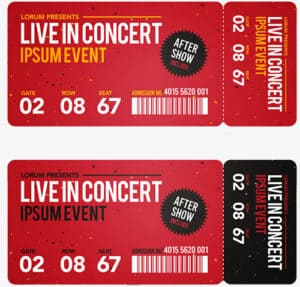 You can never go wrong with sports.
If your parents are fanatics, you can grab some tickets and wheel them away to see their favorite game, for a change.
The tickets can be sent to your e-mail.
#17 Pandora Sterling Silver Bracelet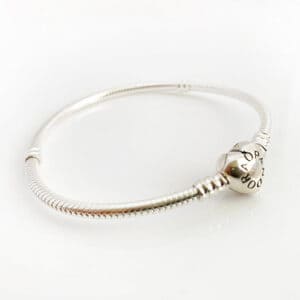 At the end of the day, our moms are ladies, and ladies love jewelry.
The name of this gift is somewhat misleading. Rather than open a can of worms in the fashion Pandora did, it brings delight and charm.
The bracelet is simple and authentic. It has a beautiful silver shine and clasps around the hand firmly.
#18 A Smartphone Sanitizer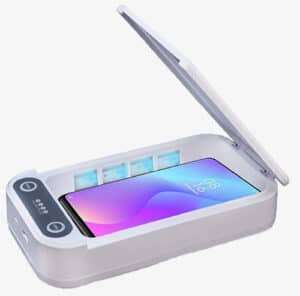 Our phones carry a depressingly large number of bacteria at any time (20 times more than a toilet seat).
The Phone sanitizer uses UV light to kill 99% of bacteria effectively.
It is a thoughtful gift which shows your parent that you care about their good health.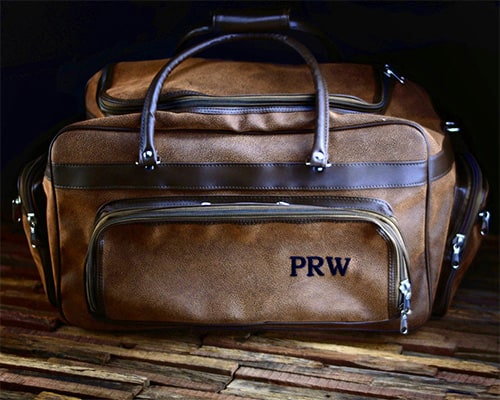 Most people think leather duffle bags are masculine, but I disagree. None of your parents will take this gift for granted.
The makers have done such an excellent job on the embroidery, that mom and dad just won't be able to resist it.
What's more, you can have the recipient's initials monogrammed on the bag to give it that personal feel.
Apart from making the heart swell, it also does its other jobs and is excellent for traveling.
#20 An Online Masterclass Subscription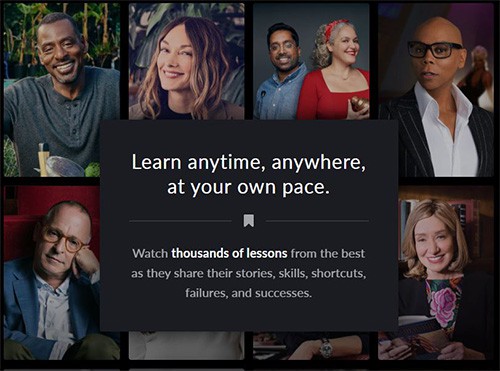 This gift will have your parents excited like little kids.
The subscription enables them to take classes from experts in their respective fields.
I'm talking about the best of the best.
If taking cooking lessons from Gordon Ramsey doesn't blow your parent away, I sincerely do not know what will.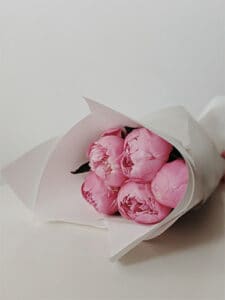 Sometimes, simplicity is key.
Some parents are just down to earth. A bouquet of colorful flowers will bring a smile to their faces and gladden their hearts.
The flowers are very fresh and handpicked.
It's hard to go wrong with this beautiful gift.
#22 Acupressure Foot Massage Sandals
Most consumers have described the experience as 'walking on heaven.' I'm not sure how accurate that is, but you can tell that it is incredible.
The sandals are refreshing and therapeutic due to their design, which promotes blood flow.
They massage your feet with every step you take and will make your parents look forward to taking walks.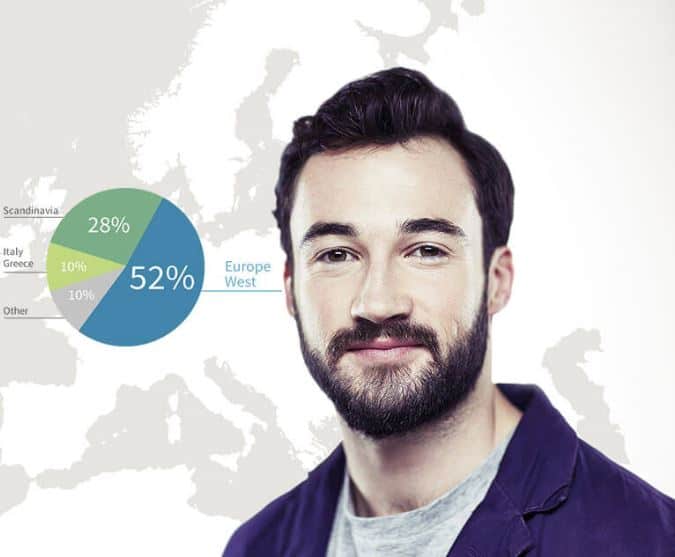 Want to be a darling in your parents' eyes? Show them their heritage.
Nothing evokes the spirit of family, like knowing where we came from.
The good news is that the kit even comes with an app, which streamlines the process.
#24 Movies Scratch-Off Poster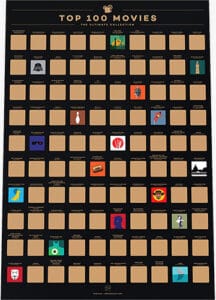 This gift is the definition of fun.
It is a board that offers a creative way of discovering and binge-watching random movies.
It consists of one hundred of the best classic movies. Once you scratch off a film, you have to watch it. 
It will keep your parents busy for a long time.
#25 Chocolates Truffle Kit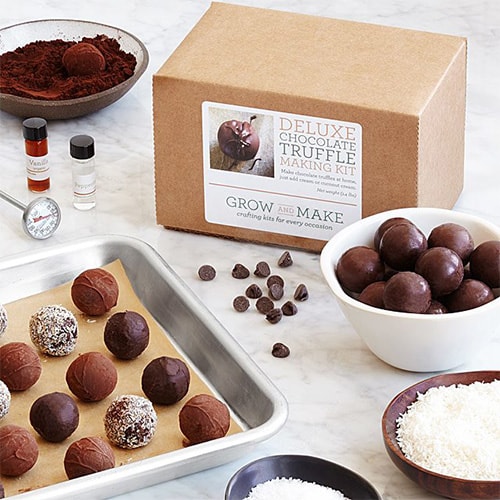 You know what is better than buying your parents chocolates, which they can afford anyway?
Buying them a kit that has everything they need to make their chocolates right at home.
It can quickly develop to be their new hobby and may give you extra reasons to visit your parents more often 🙂
#26 Noise Masking Sleep Buds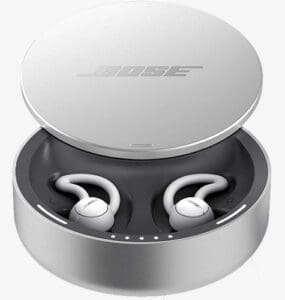 These things can be life savers for people having trouble sleeping.
Sometimes, parents just want a peaceful night. Bose Sleep Buds mask any unwanted noises at night.
Everything, from your neighbor's relentless dog to your hardcore overnight gaming, is drowned out by these bad boys.
As a matter of fact, they can even be set to play soothing sounds.
Your parents could really use the peace of mind at night.
#27 A Quality Garden Tools Set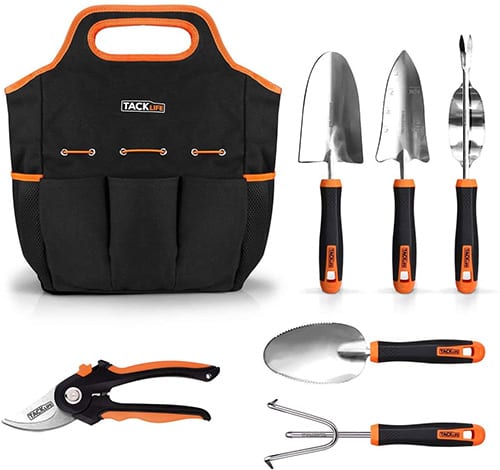 If you parents live in a house, chances are that they like to get their hands dirty. 
This compact set of tools is a nice gift for any gardener. 
There are 6 useful tools and they come in a handy bag, which helps to keep them from losing their tools all the time. 
I've chosen this set, because the tools are high quality and look nice. Also this gift set doesn't brake the bank.