21 Gifts for Mexican dads
When your Latino, Father's Day will always be a big holiday in the family. But while we technically show our fathers how much we love them through the year, it's nice to let them know just how much you love them on their special day. Mexican Dads sacrifice, work and live to make the loves of their children as easy as possible. 
And for that  and because of how important this holiday is, we have prepared a list with the best gift for your Mexican Dad, and here are a few things you can buy him to show him you care.
From typical food to Mexico's memorabilia, here are 21 gifts ideas for that Mexican Dad of yours! Viva Mexico!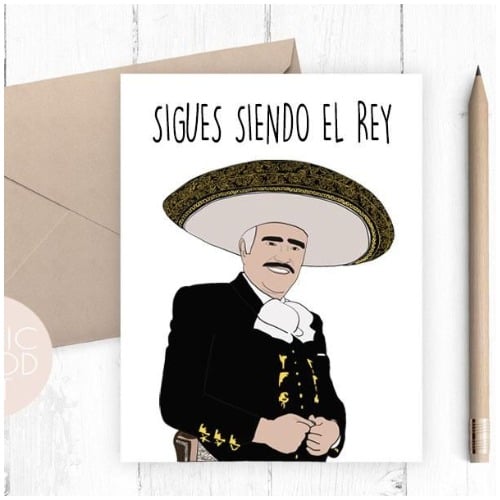 Starting with the basics, a gift can go a long way when you accompany it with the ideal card. This "Sigues Siendo el Rey" card shows not only the love you feel for your dad but also what you think of him! Besides, any memorabilia related to Mariachi's is going to hit the spot with Mexican Dads! 
#2 A Spanish Pride T-shirt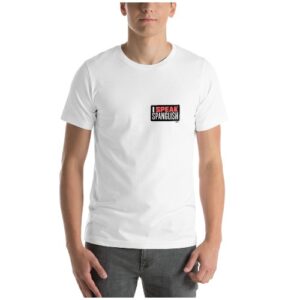 Dads are proud men. Proud of their work, their family and their friends. But, most of all, they're proud of where they came from. Let them share their love for his native language with pride! This spectacular t-shirt will show everyone where he comes from while reminding them of how proud he is of his origins! 
#3 A Latino Hustle Sweater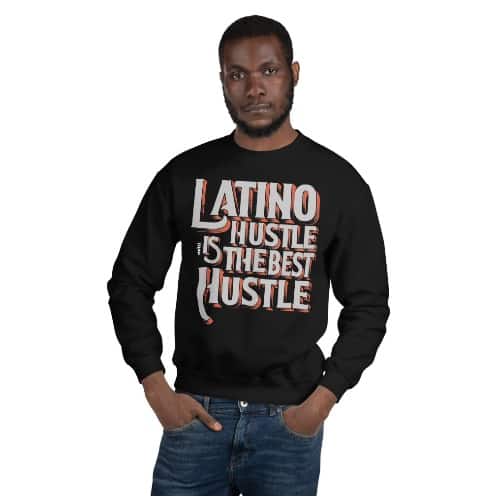 Your dad has worked hard in his life so you can live your best life. That's what we call the hustle and no one hustles harder than Latinos. Besides, imagine him wearing this one on a cold day that turns hot, and then taking it off to show that special Spanish t-shirt we mentioned earlier? He'll be the life of the party! 
#4 A Mug that Reflects His Position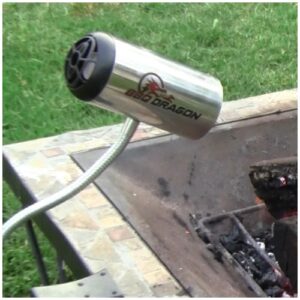 This is the ultimate "#1 Dad" mug on the market. Seriously. He can now walk around the house and office letting everyone know that he is the boss. Is there a way to have a cooler mug? For Latino men, there isn't! So make sure your dad feels like the best dad in any environment!


If there's something Mexican Dads love is to cook, and this item is perfect for putting a new meaning to "Fire Up the Grill", the BBQ Dragon sends a blast of oxygen into the grill to speed up the grilling process. The result: More time for dad to char his carne asada! Just think of it as a gift that gives back to you! 
#6 A Place to Store Photos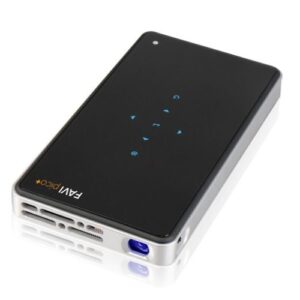 Mexican Dads love to show off their children and accomplishments, so give him a way to keep all those photos in one place!
This fits-in-your-pocket device will have dad showing off photos and videos of you via its projector (It connects via an HDMI cable to most smartphones, tablets, computers, cable tv boxes, video players, cameras & more) and it even doubles as a power bank.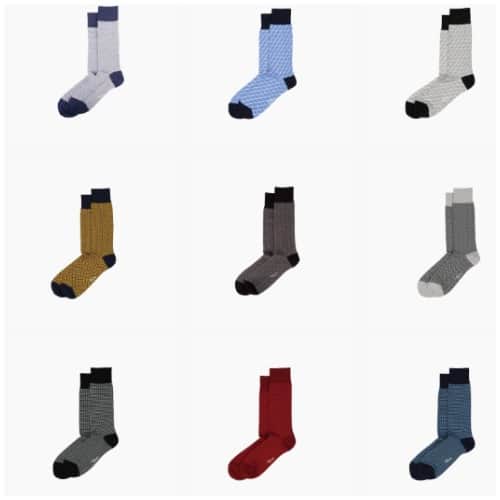 You know what Mexican Dad loves? COLORS! He's always had a little fashion flair, but with these socks on his feet, you may notice dad lifting his pant leg to show off the funky, fun decorative prints…even to strangers! Specially for Strangers! 
#8 A Fine Bottle of Whiskey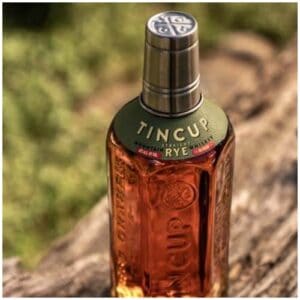 Whiskey may be having a moment in cocktail bars, but chances are Mexican dads have been drinking it for years! Meant to be sipped or used in classic cocktails, this Colorado-produced spirit won't break the bank but is sure to become a staple in his prized bar collection. 
#9 A T-shirt to Lift His Spirits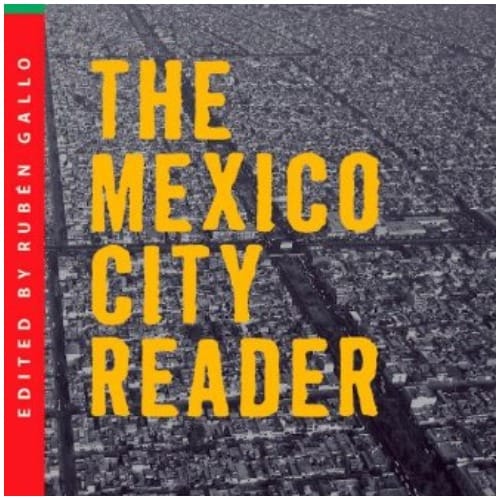 Share all your special moments with your dad and give them an extra of sentiment with this special T-shirt! Remember what we said about him working so hard so you have a better life? That includes all of your major achievements. They are also his achievements. Make sure he gets some credit!
If you want to help your dad remember or get a general overview of Mexico City, The Mexico City Reader is the best place to start. It's composed of 30+ essays and journalistic pieces which all come together to paint a picture of the metropolis that Mexico calls its capital. It makes for essential reading for anyone even vaguely interested in the city's history. 
#11 The Mexican Flag Patch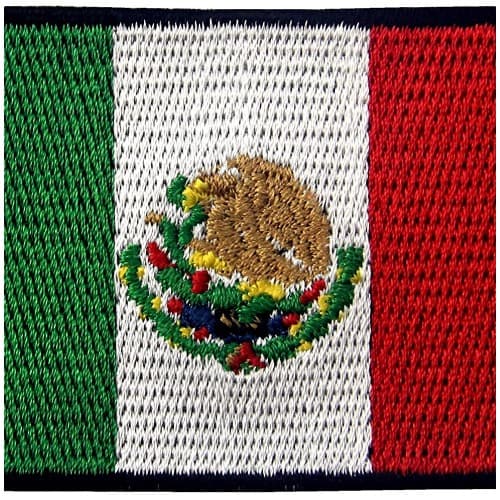 Nothing lift the spirit of a patriot better than their Flag. This embroidered flag is even a better gift than other flags! Embroidery is a kind of art. Tao is the art of balance between design, technology, quality and details. The backing has heat seal glue. It is very easy to iron on the garment.
The glue is safe and non-toxic. Meanwhile, it has good wash performance. The ironed-on patches will not come off. Only 15 seconds, you can have your special DIY garment with EmbTao patch. 
#12 A Mexican Skull Sugar Mold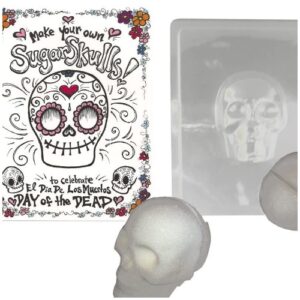 In Mexico, Sugar Skulls are used to celebrate El Dia de Los Muertos, or Day of the Dead. With this mold, create your own sugar skulls that you can personalize and design. This mold also comes with instructions and recipe to make your own unique decorative Sugar Skull. Great craft project for the whole family.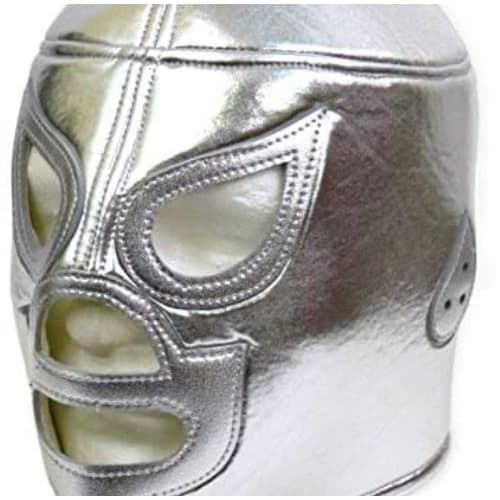 The tight-fitting, brightly colored and iconic lucha libre masks are a great alternative present for anyone interested in Mexico and its sporting culture. While they can be bought in Mexico at the lucha arenas, you can also find them online pretty easily too, albeit for much higher prices.
This mask is made out of a soft and light foamy material, comfortable and wearable for long periods of time. Mask is intended for costume wear and light wrestling play.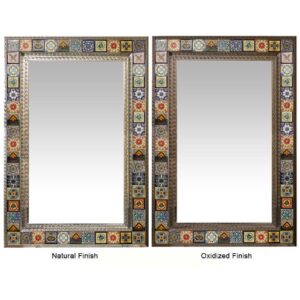 Mexico has long been renowned for its beautiful and uniquely original tin mirror frames, and La Fuente Imports is proud to offer the largest selection available anywhere on the web!
Each frame is hand made by artisan families in the stunning colonial cities of central Mexico. The highly artistic and decorative designs featured on these pages reflect the strong traditions and expert craftsmanship of the artists. 
#15 Jewelry Featuring Mexican Heroes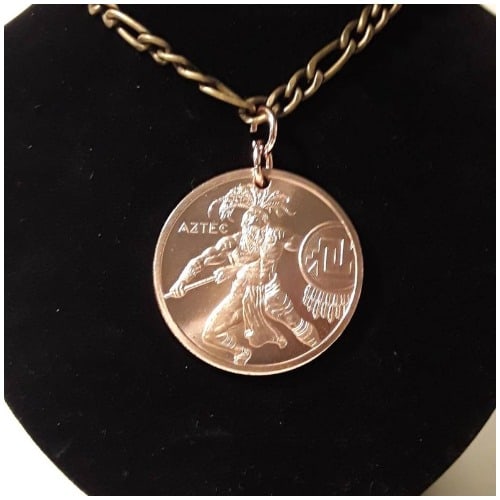 The jewelry products from Mexican town Taxco, Guerrero are legendary and incredibly high quality. While you can definitely find cheap knock-offs marketed as the real deal, some hunting will point you in the direction of the good stuff. Therefore, anything made with authentic Taxco copper makes for the perfect present!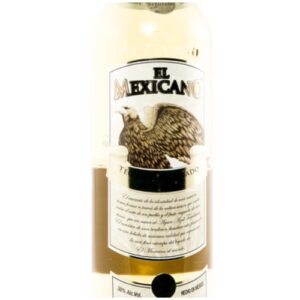 Drinking Tequila is a tradition for any mexican dad. 100% agave Reposado Tequila, aged for three months in American white oak barrels specially designed to achieve the perfect balance between the unique flavor of the blue agave and the subtle flavors and aromas that the wood provides.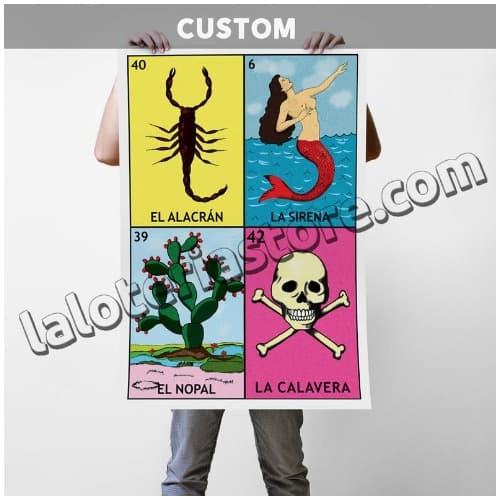 For something a little out of the ordinary, this colourful and cool Mexican lotería poster would make the ideal gift for someone who loves the Mexican aesthetic and culture, without necessarily being blown away by constant cactus iconography. This poster is recognisably Mexican yet simultaneously understated.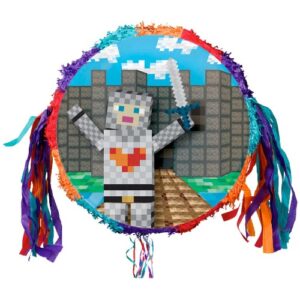 Help your dad bring joy and fill up the Medieval Pixels Pull String Piñata with candy and small toys (sold separately) and have the kids at your party take turns pulling the strings. Once the right string is pulled, the candy will fall out. It's a great alternative to using a stick when small children are around.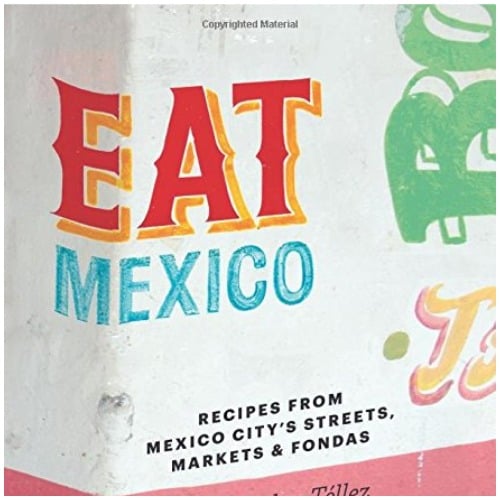 Eat Mexico is a culinary love letter to one of the biggest cities in the world—a chaotic, vibrant place where residents eat from sidewalk grills and stands, and markets and casual restaurants serve up fresh, hot food daily.
In this book, journalist Lesley Téllez—who also runs her own food tour company in Mexico City—takes you through the city's most classic dishes, offering recipes from her favorite haunts on the streets, in city markets, and in small, home style Fonda. 
#20 A Box of Mexican Sweets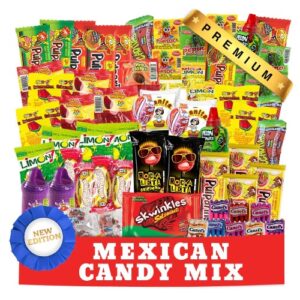 Help your dad remember all those piñatas with his primos and how it used to be so much fun! You can now take all nostalgic smiles everywhere you go! You want a Muecas, Rockaleta or Pulparindo? Your choice! 
#21 A T-shirt to Help Him Get Away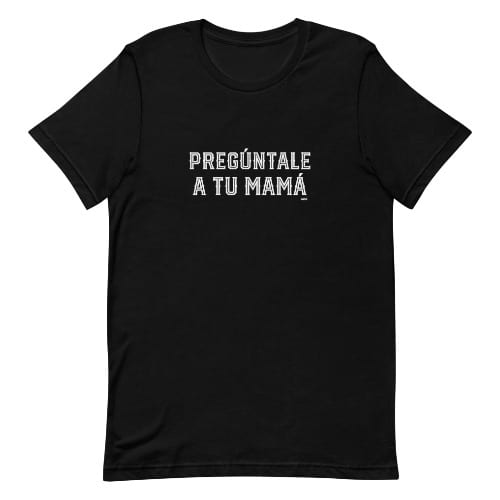 You know that, someday, your dad doesn't want to do much around the house, specially when it comes to answering questions. So why not help him take the burden of those responsibilities? You will know that when he is wearing this shirt, you can save time by just skipping the middle man and go straight to mother! Maybe she'll be more considerate… or not!