Whether it was teaching us to play different sports as well as attending our summer league games, or handling grill duties during barbecues, among so many other remarkable things on top of holding their regular jobs, our dads could easily show us what true strength means. So, when they say not all superheroes wear capes, and that you don't even need to have superpowers to become one, our fathers would fit the bill nicely. 
To honor these exceptional men in our lives, we have listed down twenty-seven gift ideas with hero themes to show our appreciation for just how heroic our dads are: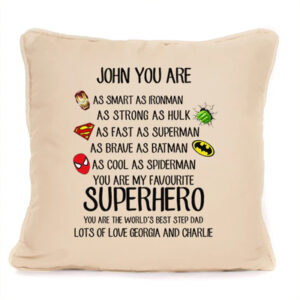 Let him know some of the countless ways in which he is amazing for coming into your life as a stepfather. This quality pillow compares him with some of the most famous characters from both the Marvel and DC Universes that he is bound to know and appreciate.
This is where you can get it from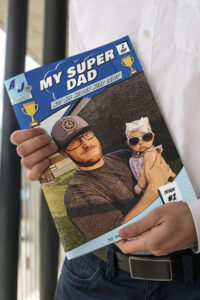 When it's hard to find something for him, why not go ahead and personalize it so all the details will be perfect? With this customizable comic book, you can make use of a user-friendly template that will help include all the photos and story details for the final product.
This is where you can get it from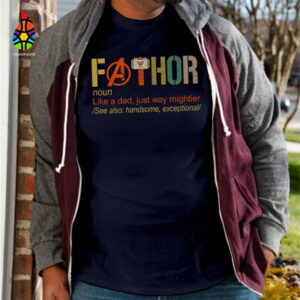 Whether or not he has the muscular body to back the shirt's statement up, your dad is nevertheless as exceptional as the "God of Thunder". Available in a variety of colors and sizes, this cotton shirt is sure to make him feel as mighty and handsome as the famous Asgardian.
This is where you can get it from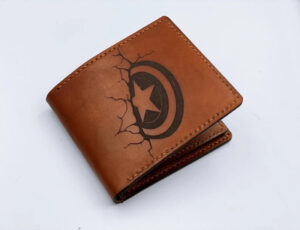 What can make you feel safer and more courageous than Captain America's iconic vibranium shield? Available in ten colors and made of Italian leather, this quality wallet also has multiple combination options for its card, bills, and coin slots, as well as RFID blocking technology to protect your personal information.
This is where you can get it from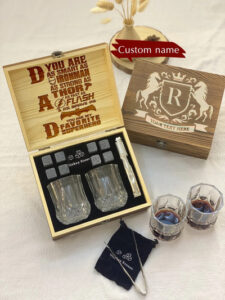 He is a superhero because he is a cut above the rest when it comes to taking care of you. Give him a set that is just as exceptional as he is, which contains eight granite whiskey stones, two whiskey glasses, two coasters, one tong, and a spare whiskey stones package bag.
This is where you can get it from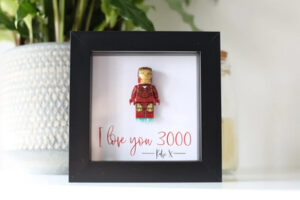 Give this to him if he is an admitted fan of comic books as well as if he was impressed by a particular DC or Marvel character in television and the movies. You are sure to make exactly the gift he likes with nineteen comic book characters and four frame colors to choose from.
This is where you can get it from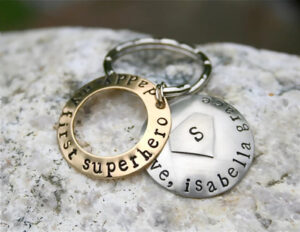 Stop keeping the secret of who the biggest superhero in your life is, by giving him this reminder that he can keep with him constantly. This keychain is totally handmade for him, and has a hand-stamped nickel silver disc, a hand-cut soldered shield as well as brass ring.
This is where you can get it from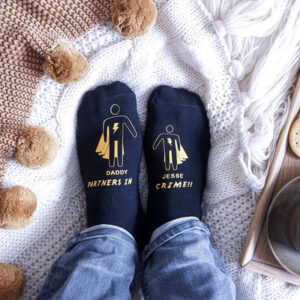 You can never get too much of a good thing, and in this case with socks, it should come in pairs. These cotton blend socks are available in six colors, with ten print colors which can also be used for writing your own messages or personalization of their existing one.
This is where you can get it from

Cooking is a superpower because good food, such as those you get from a simple backyard barbecue, can amazingly bring people closer together to build a sense of family and community. Help him get prepared as the grill master with this cooking apron that also has hilarious variations of lines that can be printed on it.
This is where you can get it from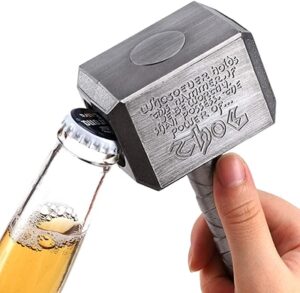 You don't need to look too far for proof that Thor could carry his liquor than in Avengers: Endgame, with craft beer being shown as his poison of choice. Let your dad open his own bottles of fun as well as create lasting memories together with the legendary Mjolnir.
This is where you can get it from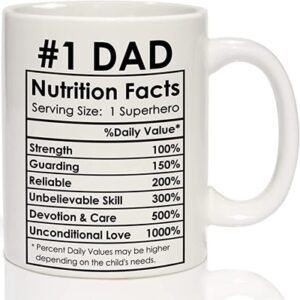 Let him know by the numbers how much you think of the different qualities that make him such a special man in your life. This also happens to be a quality ceramic mug which comes in its own gift box, that is both microwave safe and dishwasher safe.
This is where you can get it from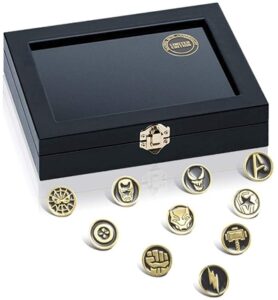 He can use these ten pieces of galvanized metal enamel pins of Marvel heroes on his bags as well as to display in its own frame in his man cave. This set includes the logos of the Avengers, as well as its members like Spider-Man, Iron Man, Hawkeye, Hulk, and Thor among others.
This is where you can get it from
Just as Captain America can be a hero that is representative of the United States, waffles can also be considered as one of the iconic American breakfast items. This waffle maker with his signature blue color and shield logo, will surely bring smiles to any dad's face when they use it.
This is where you can get it from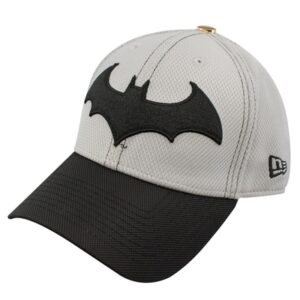 Get him into the action with "The Batman" becoming an acclaimed blockbuster in cinemas through this cap from New Era. With its gray and black color combination, stitched black Batman logo in front and at the back, as well as beautiful artwork inside, this is something to buy for Dark Knight fans.
This is where you can get it from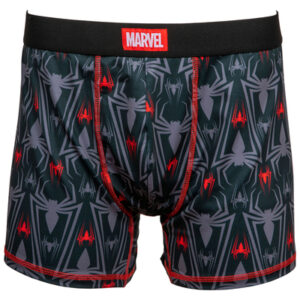 Don't be like the other heroes who must wear their underwear outside their costumes and make him feel like a hero both inside and out with these beautiful cotton blend boxers. It comes in a combination of masculine colors that include red, black, as well as gray.
This is where you can get it from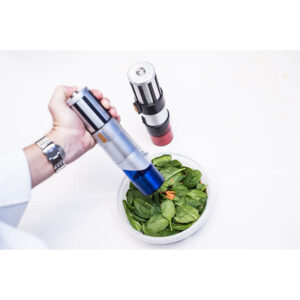 Whether he is an aspiring Jedi Master or more of a fan for Sith Lords, these salt and pepper mills shaped as lightsabers will never do him wrong. Add flavor to his kitchen and cooking experiences in more ways than one, especially if he is a devoted fan of Star Wars.
This is where you can get it from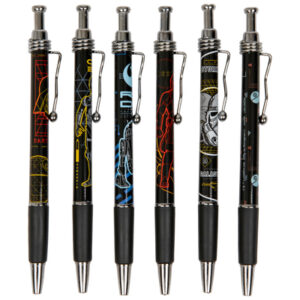 Reassure him that no Jedi mind tricks are being played on his eyes when he receives this set of six officially licensed Star Wars pens from Disney. Get him to have fun jotting notes, writing letters, as well as signing important documents with this pen's rubber grip and chrome finish.
This is where you can get it from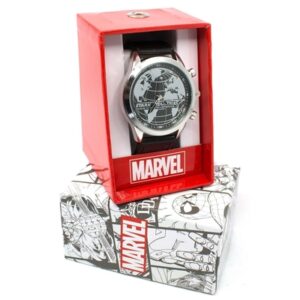 You can take the memorable scene between Tony Stark and his daughter Morgan from Avengers: Endgame using this beautiful timepiece, with its black watch face and adjustable leather strap. Go ahead and have him reminisce on how transformative fatherhood can be, just as it was for the beloved Iron Man.
This is where you can get it from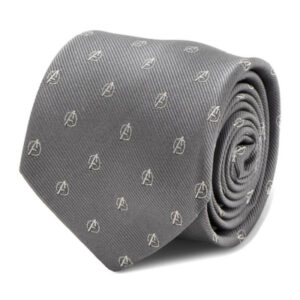 The Avengers logo is repeatedly stitched throughout this fine gray silk tie but can also be indistinct, especially in pictures that are taken from afar. Let him draw attention to it or let enjoy the thought of keeping this special detail known to himself, especially if he is one of the millions of Avengers fans all over the world.
This is where you can get it from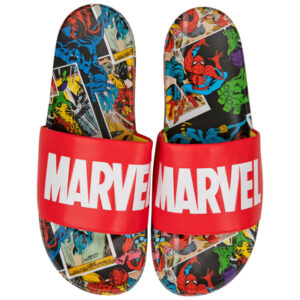 Marvel, especially with the previous and future releases of its blockbuster movies and shows in its own cinematic universe, has become even more popular for young and old fans alike. Let him be hip with the vintage comic graphics that form part of the design for these quality rubber slide sandals from Marvel comics
This is where you can get it from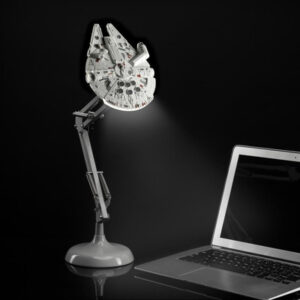 If he is a Star Wars fan, then he is sure to be familiar with Han Solo's Corellian light freighter, the Millennium Falcon, which is also lovingly referred to as "the fastest hunk of junk in the galaxy". This beautiful figure can be posed to show the Falcon blasting off, aside from doubling as a USB-powered desk lamp.
This is where you can get it from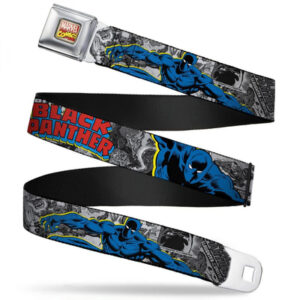 Get ahead before the release of the Black Panther sequel in November this year, especially if he was a fan of the first film with Chadwick Boseman. Get him feeling as mighty as T'Challa when he drives using this item filled with colorful designs from the Marvel comic book.
This is where you can get it from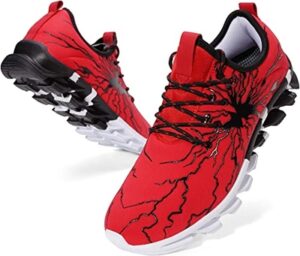 These shoes from Bronax show explosive colors and designs which draw inspiration from graffiti culture like spiders, flames, and lightning, among others. Aside from being lightweight and durable, these shoes also come in a variety of colorways which include neon green, as well as low, medium, and high cuts to fit his needs.
This is where you can get it from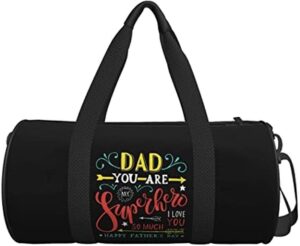 Support his gym goals, while also letting him know how remarkably strong you think he is for being a dad. Whether it was carrying the kids on his shoulders or bearing the weight of helping the family work, he deserves to be recognized for his super efforts.
This is where you can get it from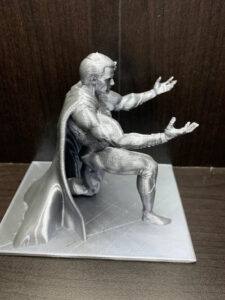 Any fan of the Man of Steel would appreciate this decorative piece which can also be used alternatively as a holder of his ballpen as well as other accessories. Made of plastic but seemingly having a steel-like finish, this 3D print figure can easily spark conversations between casual and more serious Superman fans.
This is where you can get it from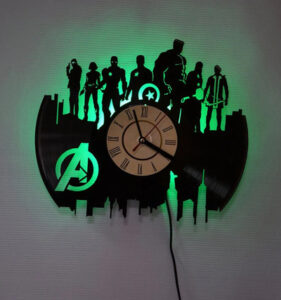 This custom laser cut wall clock made of plywood can have the various logos of the Avengers, as well as any other personalization request you may prefer, such as engravings of up to twenty characters at the clock face. It is perfect for thanking him for being a hero for you time after time.
This is where you can get it from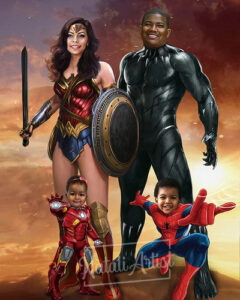 As cliche as it may sound, there is no denying that family is one of the most important things in one's life. Commemorate this thought beautifully through a personalized digital portrait that portrays all your family members as a combination of your favorite signature DC or Marvel heroes.