33 Gift Ideas For Penguin Lovers
There's no denying that penguins are one of the cutest animals on the planet.
Along with their fluffy features, did you know that they are the fastest swimming species of any birds? That's why a lot of people are captivated by their charm and love them.
Choosing a gift to someone who's especially drawn to penguins might be somewhat difficult. 
I'll try and help you find a gift that best suits the specific person on your mind. There are 33 options on this list so I'm sure you'll find something amazing.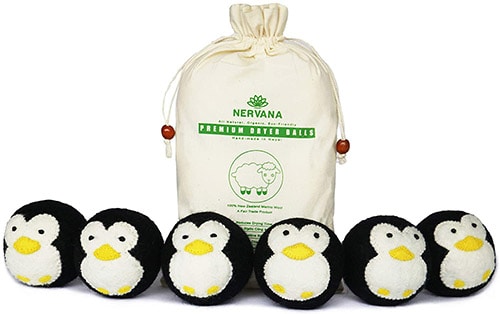 This is one eco-friendly gift idea that will definitely bring a good vibe for that person.
Not only cute but also sustainable, this penguin wool dryer balls will convince them to go greener.
Although it may be a small thing, this is also helpful for our mother nature.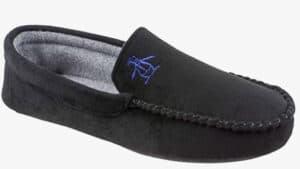 It is a wise gift for someone who appreciates comfort and would love a pair of comfy shoes.
With this classic style slip-on slippers, they can definitely put it to use for a casual or classy get-up without sacrificing comfort over style.
It also shows a small design of embroidery that would subtly depict their love for penguins.
#3 Innocent-Looking Penguin Soft Toy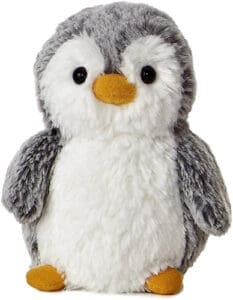 Who wouldn't love an innocent-looking fluffy penguin?
No one. Not one without a heart. Jokes aside, this one may be small in size but is still warm for cuddling.
It would be a great addition to their growing collection penguins–whether they already have one or planning to start one.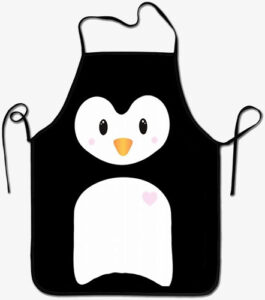 This is a very suitable gift for someone who is a regular cook in the kitchen.
Even when they already have one, it is important to have an extra apron in the kitchen to use- especially with a cute print on it!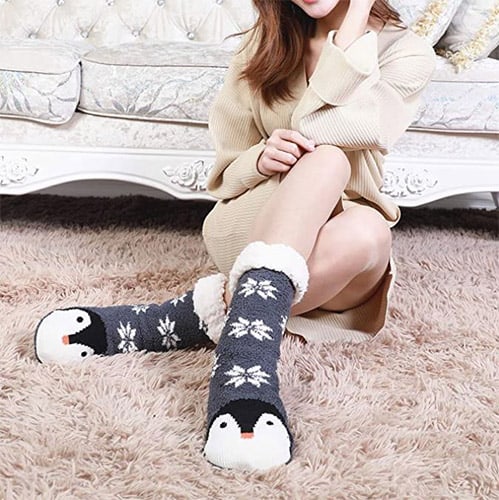 This gift will warm anyone's heart.
Especially during winter, these cozy slipper socks are an excellent choice as a gift to someone you love.
This is safe to use inside the house because it is designed with a rubber grip on soles. Your mom, aunt, grandmother, or niece can have these too!
#6 "Just Chillin like a Penguin" Cup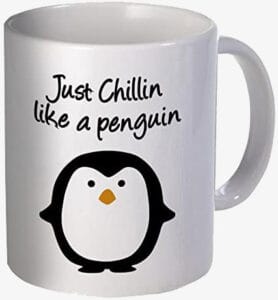 While it is agreeable that penguins are chill creatures, this is also best for someone who is a coffee or tea lover.
Either way, mugs are useful both in the house or in the office.
The person you are giving this gift will surely appreciate the small gesture. They will remember you every time they are having a warm drink while using this and "just chillin like a penguin."
#7 Personalized Penguin Coffee/Tea Mug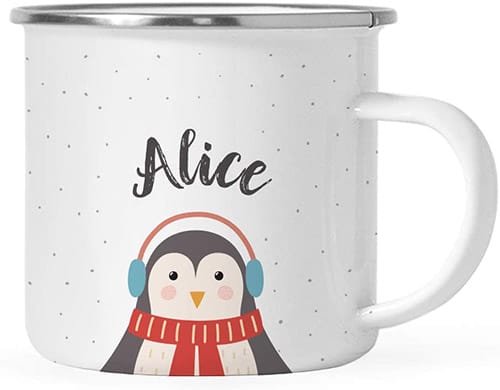 One thing that will make the person special is by giving a customized gift.
They will feel appreciated and loved just by giving this kind of gift. 
A cup with their name on it means that you thought of them while buying the gift making it a more meaningful gift for them to receive.
#8 Penguin Matryoshka Dolls
This gift is applicable for all ages.
These Penguin Nesting Dolls come with six varying sizes so kids can play with it. This can also be put on a table for display purposes.
The thing with this gift is it comes handy when you have nothing to hide your other stuff on. Because these dolls are hollow, you can just put away your tiny things inside.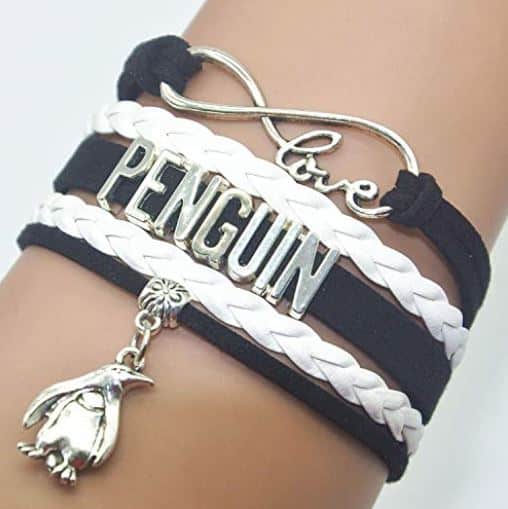 This one is for your chic and classy penguin-lover friend.
With a minimalist style, the bracelet is perfect for an everyday outfit.
It is an accessory with a simple yet elegant design that will remind them that they are special to you.
#10 Penguin-Themed Cosmetics Bag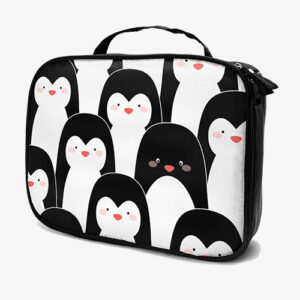 This gift is practical for people who love their things organized.
Be it for cosmetics or travel, this pouch is useful in keeping your things in place. Bags like these have multiple compartments so they need not worry about their stuff being unorganized after carrying the bag for so long.
The person you are giving it to will be grateful that this gift is handy and easy to use.
#11 Minimalistic Hollow Penguin Earrings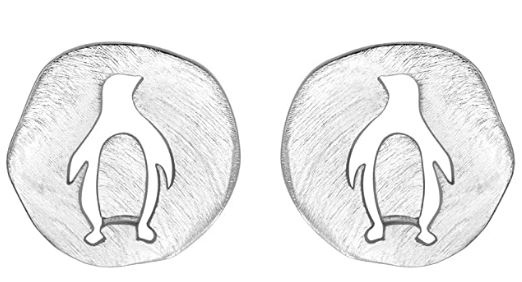 Perfect for its minimalistic style, these penguin earrings add up to their collection of chic yet elegant penguin-styled pieces of jewelry.
This one is suitable for daily use and comes with a gift box that is a perfect choice for gift giving even on special occasions.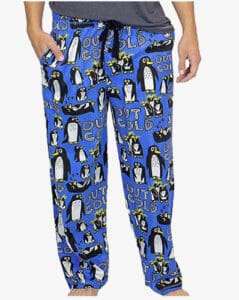 This is a literal one comfy gift for that special someone.
Giving pajamas to someone special isn't too old-fashioned yet. In fact, this will help them relax in the comfort of their homes plus the funny design.
The person whom you'd given it to might also remember you before they go to sleep.
#13 Secret Penguin Shaped Jewelry Box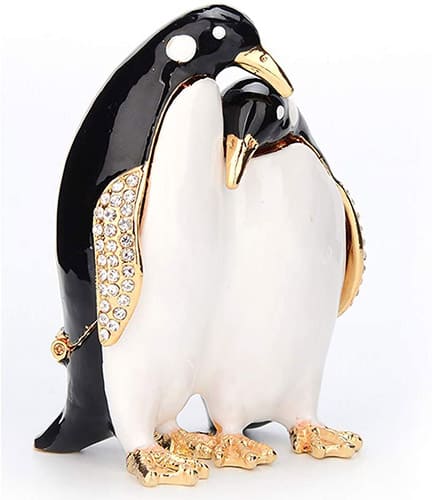 A final touch-up to their penguin-styled jewelry collection is a penguin jewelry box.
This decorative box is handy storage for their trinkets and other pieces of jewelry that could fit in.
Designed with a number of rhinestones, this small box is hinged and easy to open. A great item to give a loved one.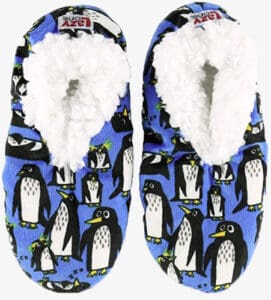 Who wouldn't like a pair of comfortable slippers? I, for one, would appreciate a pair.
This gift will not only warm their feet but also their hearts. It is a practical gift that could be used all around the year.
Every penguin-lover would appreciate a gift like this- a fuzzy one that could last all year long.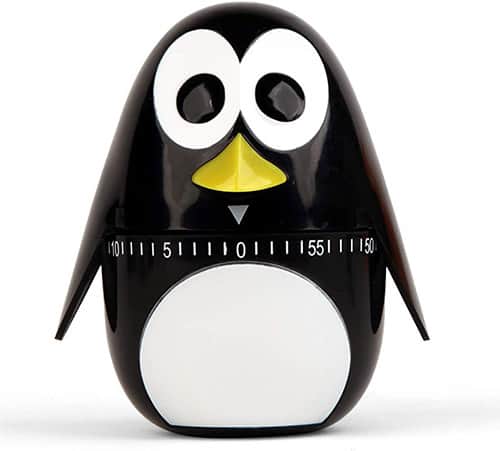 A cute guide in the kitchen!
This one is a handy penguin kitchen timer and a cute decor.
Cooking will be as much fun for that special person who frequents cooking in the kitchen.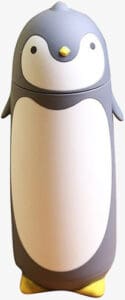 This one is for the person who loves their drink warm.
Whether it be coffee, tea, or just warm water, this penguin-themed thermos will surely serve its purpose.
It's a stainless steel thermos that is both useful and cute to use.
#17 An Adorable Penguin Necklace
This kind of gift is a perfect match for your jewelry-loving special someone.
But, who wouldn't love a piece of cute and elegant jewelry? Even someone who has little to no interest in jewelry would appreciate this penguin necklace.
It has a chic style and a penguin pendant that is just right about its size.
#18 Stainless Steel Cocktail Shaker

A simple way to show you know a bit about what interests them.
I mean, making good cocktails and beverages require practice. Plus, this shaker isn't the plain one you mostly see everywhere.
This is also handy to use when throwing a party.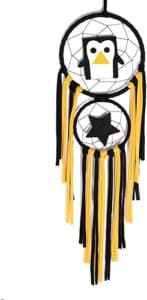 A fun and thoughtful gift to give to kids.
Boosting kids' creativity using this kit is a fun way in helping them grasp their creative side. This cute penguin dreamcatcher will surely chase away their bad dreams.
This can also be a colorful decoration to bring more life in their bedroom.
#20 Penguin Ice Cube Mold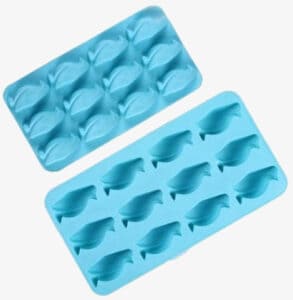 For someone who loves to try making anything into penguin related, this is a fun gift to give.
Whether penguin-shaped ice, jelly, or candy, they will definitely have fun trying this flexible and easy-to-clean tray mold.
It will become memorable to them while using it.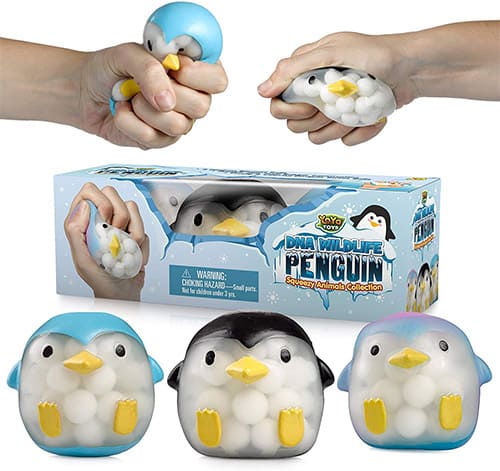 Squishing something has never been more fun before!
These adorable balls of fluff are here to help their stress and anxiety go away. It also helps in increasing productivity at work.
So whether they feel stressed or just wanted to play, this is one good gift for them.
#22 Fine China Penguin Mug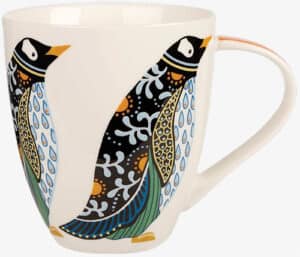 This one screams for the one artsy friend out there or even for the aunts who fancy china mugs.
The fine details drawn on the bodies of penguins give their feels for art appreciation.
It's an exciting tea party when you visit them.
#23 Penguin-shaped Egg Cooker and Holder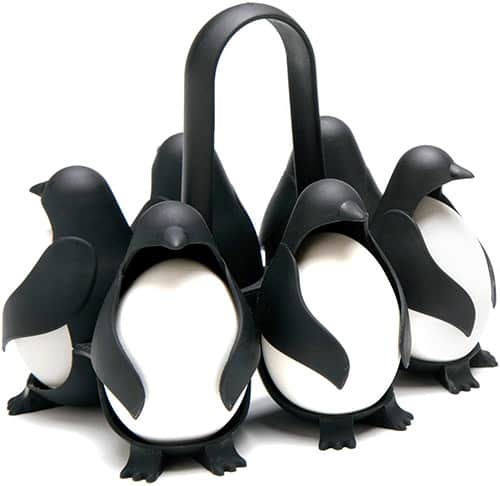 This one is a practical gift to give. Creativity combined with usability.
Cooking eggs would be so much easier with the help of this penguin egg holder. I mean, to someone who thought of this, kudos!
It is not only used as an egg holder but also used to keep the eggs in place while boiling. They will definitely be delighted to receive this kind of gift.
#24 Pajamas for Kids with Cute Penguin Print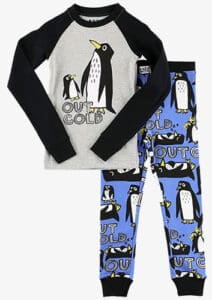 This goes whether they may be a boy or a girl.
All kids want are simple. Just give them something they can use or play with a print of something or animal they love or find adorable.
It is also a cool choice for when you are planning to be the best aunt or uncle for those kids.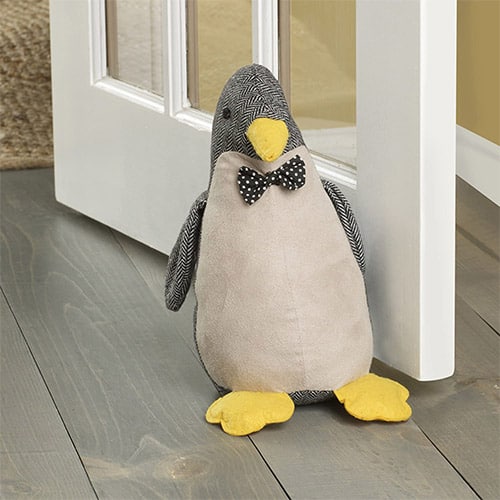 They might be tired of their door banging whenever they enter or leave the room.
This is the best gift they never thought they needed until it appeared in front of them. With their love for penguins in mind, Mr. Penguin here with a bow tie will surely be put to use in no time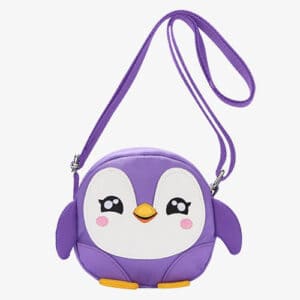 This is a practical gift for girls who love penguins.
Kids carry around small things they find attractive with them so this one is definitely a win for both of you. Instead of using backpacks, this purse is handy because it is easy to wear and carry around.
Kids won't have a hard time fumbling for the zipper because this one is easy to access.
#27 Squeezable Penguin Stress Toy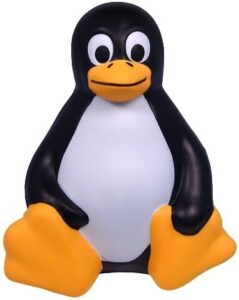 This soft and squishy stress toy is the best gift for someone who is lately suffering from stress.
Made of foam and sized small will surely fit their fist making it easier to squish.
#28 Penguin Themed Scrapbook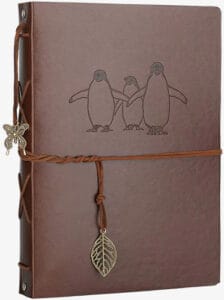 This one is a vintage-looking scrapbook that gives off retro vibes.
What gives its classy looking leather is its front cover embossed with penguin images. This scrapbook is the best gift idea for someone who likes to keep their precious moments in life stored artistically and safely.
In addition, it's a large-sized scrapbook so it can store a lot of good memories in it.
Now, that's a trip down memory lane!
#29 Men's Penguin Swim Trunks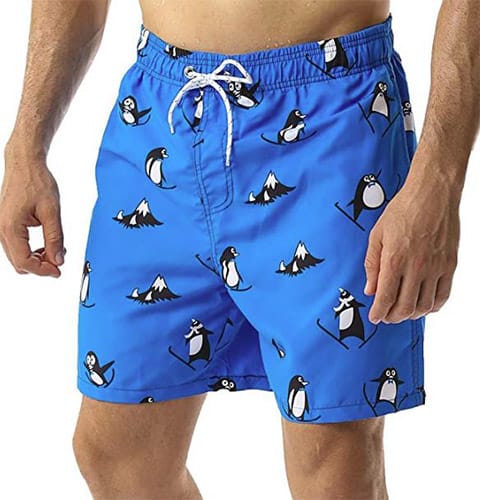 This is a fun gift to someone goofy and loves penguins.
Those funny prints on the trunks give a happy vibe to them.
Also, if you're giving the gift to a female, they might still enjoy this gift if they have a husband/boyfriend who would be wearing these pants.. 🙂
#30 Mom and Baby Penguin Soft Toy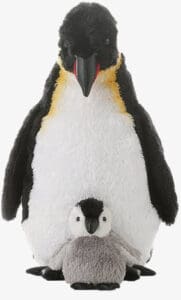 As if you are in a NatGeo Documentary, this stuffed penguin toy is a realistic-looking one.
This 12-inch emperor penguin toy comes with a baby tucked in between its feet making it true to life.
This sure will add to their collection of penguins in no time!
#31 Women's Fleece Penguin Print Pajamas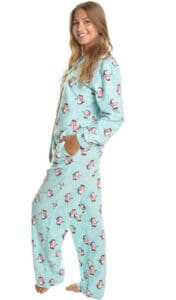 These comfy and cute pajamas will surely be a useful gift for them to receive.
They can stay warm on cold nights and especially during winter with their pajamas. Not only that but also the cute penguin prints that make them more eager to wear it.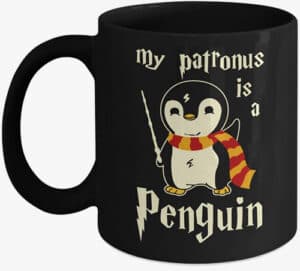 This is best for your bookworm friends!
What's the best thing to have while reading a book? A cup of coffee, tea, or chocolate!
Fans of Harry Potter Series will surely give this gift their thumbs up upon opening the gift. This cute and geeky gift can be used as a mug or decor beside their books.
#33 Penguin-themed Necktie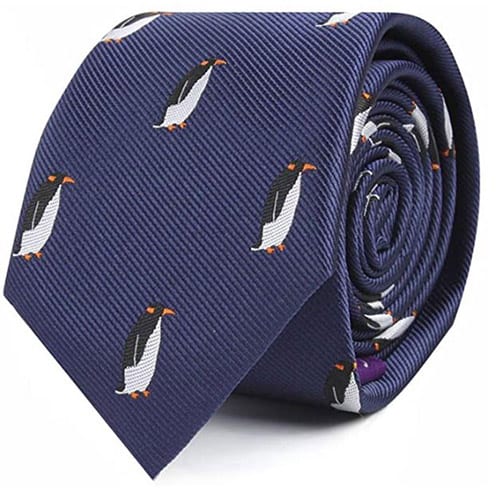 This shows off a cute but professional style of a necktie.
With its color that gives an elegant vibe plus the fine penguin stitches, this necktie serves a cool appeal to that special someone who wears it.