We all have a Minion fan in our life, specially children! Getting gift for them is hard given how many products are out there, but we've selected a special pick for you to give the best ones we could find!
This list will help you find the perfect gift for holidays, birthdays, or any other special occasion that are related to the Minion Madness. From little kids to adults, you'll find something for everyone!
#1 A Despicable Me Rolling Backpack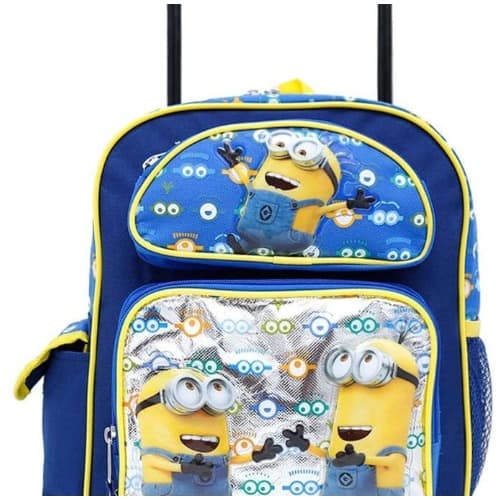 Help your kid be the coolest in school with this awesome rolling backpack! It comes in the perfect size for keeping up with books, homework, and whatever else they need.
It features a large main compartment and 2 outer zipper pockets for pens and pencils, and adjustable Straps for a Personalized Fit, padded back and Shoulder Strap make it comfortable to wear. School will be a lot more fun with their favorite Minion characters! 
#2 A Minions Etched Glass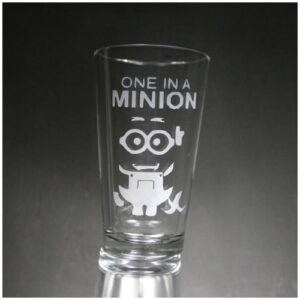 This cool pint glass is hand blasted with the Minion faces and a cool phrase: "You are one in a Minion". It's an excellent option for a unique gift to Minions fans! Each one of these pints are hand blasted individually, removing the surface and creating a long-lasting etched image that will not fade! Every piece is treated with quality, to ensure its etching lives up to your expectations.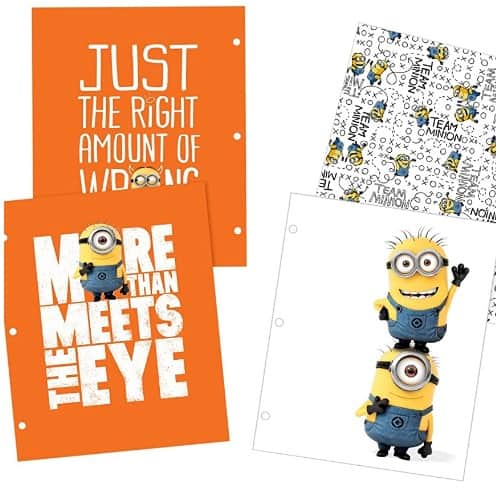 Help your children keep papers neat and organized with these 2-pocket paper folders featuring the Minions! These are officially licensed Despicable Me folder designs in partnership with Avery. These folders feature colorful preprinted designs on the inside and outside and are great for back to school. 
#4 A Set of Minions Face Masks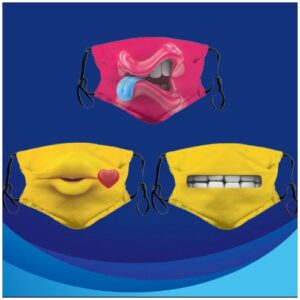 Wear the Minions in your face! This dust mask is suitable for women and men and can be worn when cycling, camping, running, traveling, mountaineering and daily use! It can help you protect you from fog, haze, vehicle exhaust, passive smoking, etc.
The new fashion series is exquisite and inspired by the minions! With a wide range of applications, it's a nice gift for anyone, specially Minion fans! 
#5 A Minion Dinner wear Set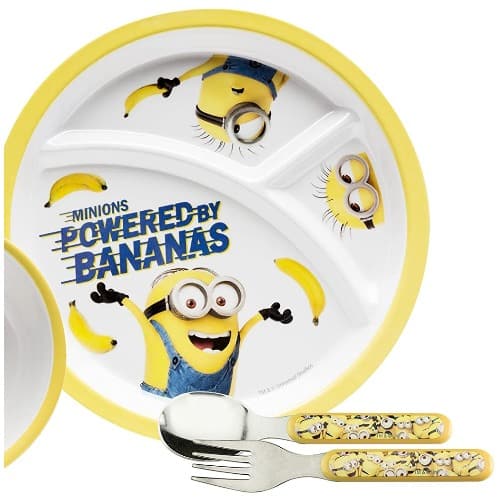 The set contains an 8-inch divided plate, a 5.5 inch bowl, a fork, and a spoon. The fun character art is bright and bold, full-surface to make mealtime fun for any fan. Even picky eaters will be eager to clean their plates; This one has 3 sections to keep foods separated.
Small hands will have no trouble holding the perfectly sized tableware, and the easy-grip flatware has contoured handles to prevent slipping. Everything is made of durable, long-lasting, and completely BPA-free materials.
The pieces are dishwasher safe, top rack recommended, and should not be microwaved.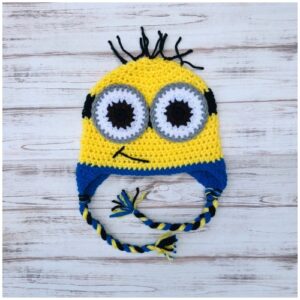 This Crochet Minion Inspired Hat would make the cutest winter accessory. This Minion Hat is made to order and is created with very soft acrylic yarn, so it won't be a problem to wear even when in hot times! 
#7 Minions Interchangeable Charm Bracelet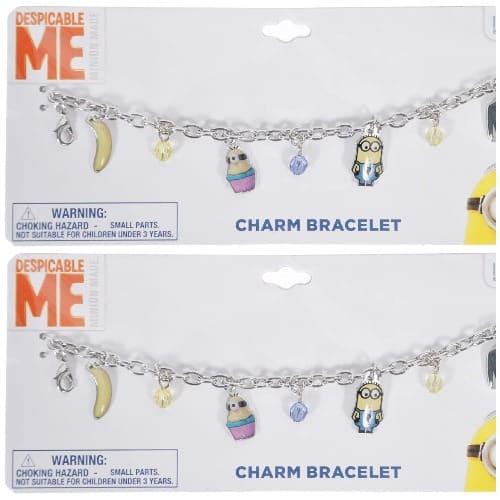 These Minions despicable me accessory set includes 7 Minions 7″ Charm bracelet with 2 mm metal charms and jelly faceted beads with Lobster claw closure 2 Asst styles. It's amazing for girls or woman who love the franchise, and it'll definitely make them stand out in any crowd! 
#8 A Set of Minions SVG Stickers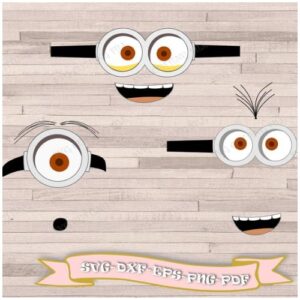 A Set Minions SVG eyes with a theme on Despicable. This set comes with three clips compatible with vector graphics pieces of software like Photoshop, CorelDRAW, etc. These can be put anywhere around the hose, specially in your children's rooms or in the back of their notebooks! You can even put them on your car and use it as a bumper sticker! 
These fun badge ID clip reels can work for anyone who has to wear an ID badge. They're especially ideal for those who work in the medical field, specially where anything that can distract younger children is always a plus! The set of 4 arrives individually wrapped.
Each one features a retractable long cord and a swivel clip, making it simple to scan from a distance. The metal clips have round edges ensuring they won't snag their top. 
#10 A Minion Mobile Phone Stand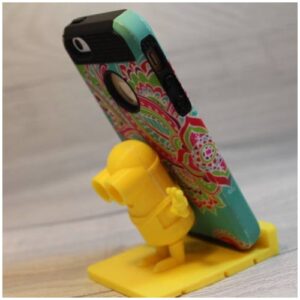 A Minion phone stand is perfect for anyone who loves minion! This small guy will help you keep your phone secured and in one position whenever you're using it- or not! It comes in bright yellow colors so you never lose your sight of him!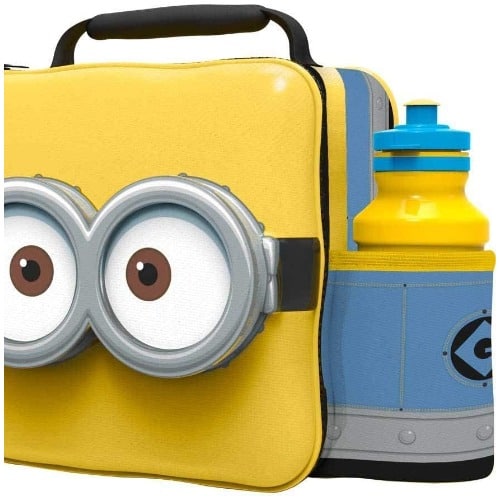 They will love taking their lunch in this Minion-themed lunch kit. Made of quality materials, the polyethylene foam insulation will keep their lunch safe and ready to eat. The case has a comfortable carrying handle, and it has a zippered main section.
The outer screen print is brightly colored, and the inside and outside can be wiped clean with a damp cloth to keep it looking new. 
#12 A Minion Trouble Game!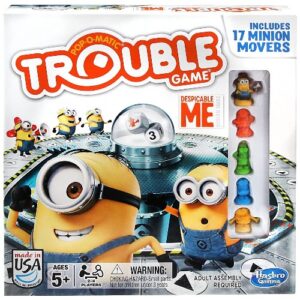 There's nothing better to help your kids get distracted than board games! Pop the bubble to save the minions in this Despicable Me version of the classic Trouble game!
Can you get all your minions safely around Gru's conveyor belt? Move your minions and send other players' minions home when you land on the same space.
If you pop Siren Bob with the Pop-O-Matic, your minions are safe from being sent home – until someone else pops him! If all your minions make it to your Finish steps before anyone else's, you win! 
#13 A funny Minion Mouse Pad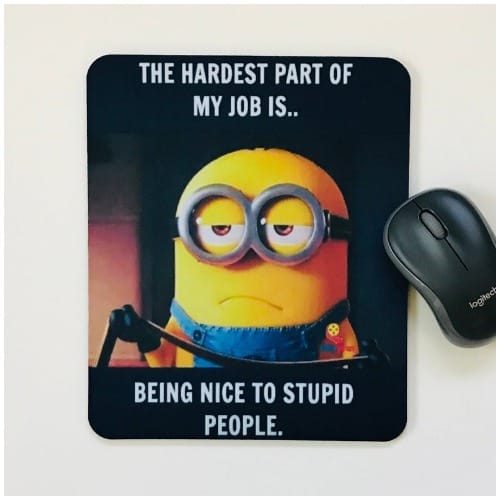 Having something fun to see while working is good to make any experience feel even better. And a high quality Hand made mouse mat with a funny picture of a Minion is the perfect gift for your tech Minion lover friend!
This one comes with a quality flexible rubber non-slip base with a polyester top layer onto which the image is printed & pressed, so that the image is absorbed into the polyester for extra duration! 
#14 A Kids Socktop Slipper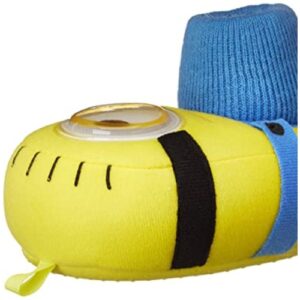 You don't have to worry about reminding them to put on their house shoes with these adorable Minion socktop slippers. The foam foot bed makes them super comfy to walk in. "Cuz I'm happy" goes the theme song from the Despicable Me movie, and these clever Stuart minion slippers will make everyone happy that wears them.
Created with a "googly" eye (Stuart's eyeball on the front will move around when your child walks!), these "sock top" slippers are a beloved classic. This cute slipper style is easy to slip on, with a knit "sock top" around the ankle to keep little feet to as tie warm.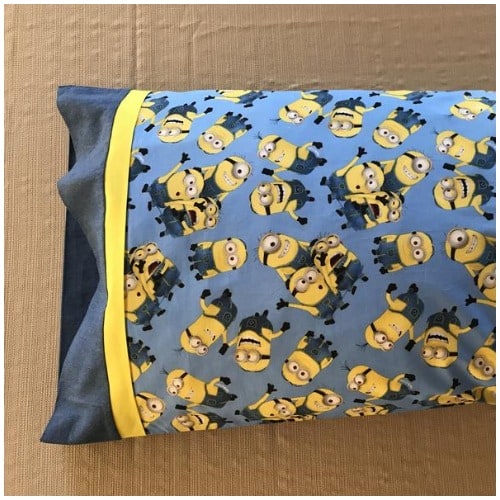 Bring joy to their sleep with this Minion Pillowcase! This is a meticulously handcrafted standard/queen size pillowcase stitched from high-quality, cotton fabric with coordinating trim and cuff with Adorable "minions" fabric for main body of pillowcase and coordinating lightweight light blue denim fabric for cuff with a minions yellow trim.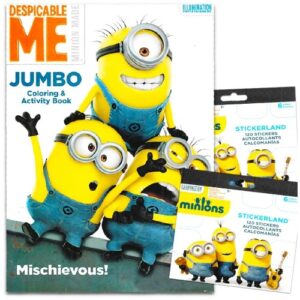 Delight your Despicable Me Minions fan with this Coloring and Activity book with stickers! Kids will love coloring Bob, Kevin, Phil, and all their other favorite Minions.
This coloring, sticker, and activity book includes mazes, puzzles, coloring pages, and tons of stickers to keep them busy for hours. 96 pages of coloring and activity fun with the Minions. Includes 2 sticker packs — each with 120 Minions stickers!
This coloring book and stickers set will provide many hours of Minions fun. Sure to be a hit with any Minions enthusiast!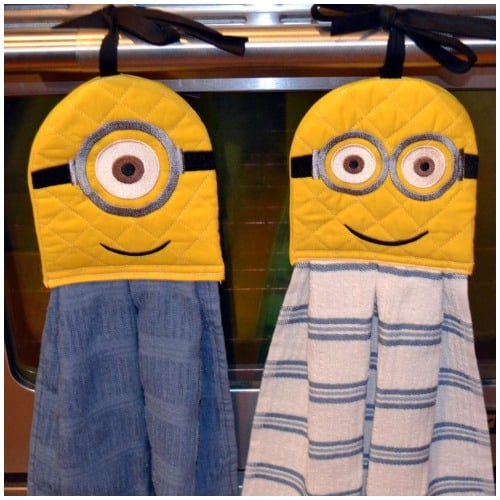 Looking for something different is the way to go with Minions. This hanging dishtowel is both fun and useful, as this adorable minion hangs can be put on the oven, refrigerator, cabinet handles, just about anywhere. Its machine embroidered and appliqued with the dishtowel permanently attached.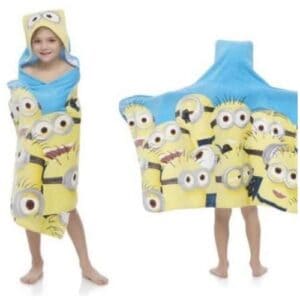 Bath time will be more fun than ever with these Minions hooded towel. With this Super absorbent and soft towel, they'll love drying off with their favorite characters. It comes with a 24×50 inches hooded wrap fiber reactive and made of 100% cotton. Use it for the bath or a day at the beach. Machine wash cold before use. 
#19 A Set of Minion Party Masks!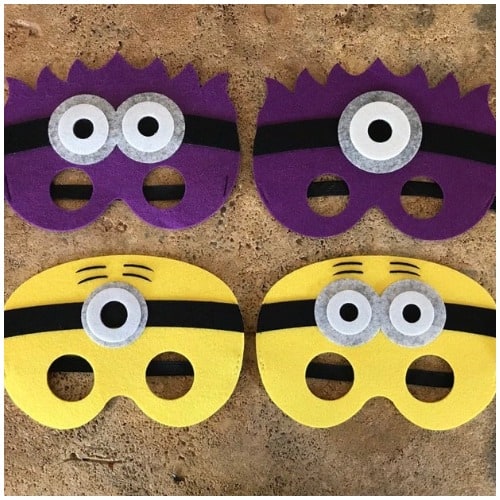 What better way to make kids feel nice while at a party than with minion masks! These are great for Halloween, costume parties, everyday dress up, and they make wonderful party favors as well!
Children have so much fun with our masks letting their imaginations run wild and every kid loves pretend play and now you can help your child have a vivid imagination with our handmade masks. All masks will include a piece of elastic attached, so they are ready to wear. 
#20 The Despicable Me Movie Collection
Every Minion fan needs their own set of DVD's, plus this set has a ton of extras. Along with Minions, Despicable Me, and Despicable Me 2, there are deleted scenes included and special scenes with commentary.
Several short films are included such as The World of Despicable Me, Gru's Rocket Builder, A Global Effort, Jingle Bells Minion-Style, Gru's Girls, and more. There are also game and gadgets previews. This set will offer hours of entertainment for families.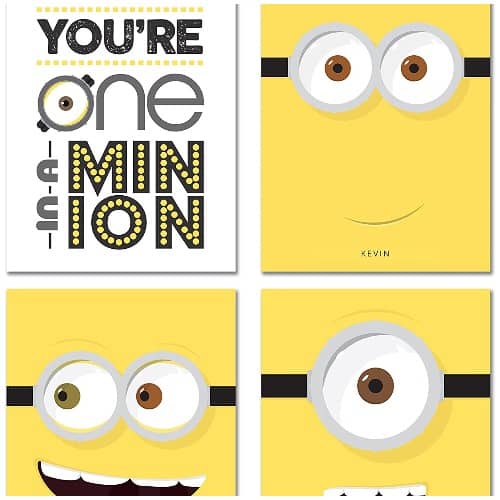 A great way to brighten their bedroom, this set of 4 photo prints are sure to bring a smile. Measuring 8″ x 10″, the set includes Bob, Stuart, Kevin, and one that says "You're one in a Minion". Each photo is printed on archival paper with a matte finish. They're also a fun way for adults to brighten up their office.