30th Birthday Gift Ideas For Your Wife
Let's say your wife's 30th birthday is coming up. Maybe it's an important date for her or you just want to show here how much you love her, but the fact is: You want to give her a special, sentimental gift to remember the years passed alongside her and cherish the years to come.
No matter the reason: You want to make it special with a meaningful gift.
Here are the top 30 birthday gift ideas that you can use to celebrate your wife's 30th birthday. But remember: These are just some suggestions, feel free to choose whichever you find more meaningful, or the one that will mean the most to your wife.
No one knows her better than you, which will make this gift double the special.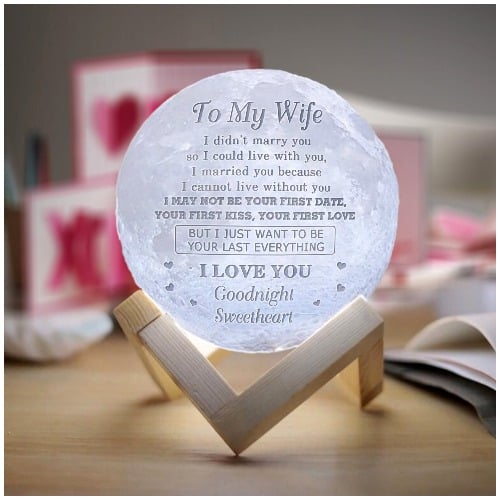 This folding book lamp will make the world brighter for your partner. The lamp is available in five colors and can be used as a reading light as well. For your wife, reading near a glowing lamp can be better than partying on a Friday night. 
And specially if your wife is a bookworm, no gift could top this one.
#2 A Mirror With Light And Charger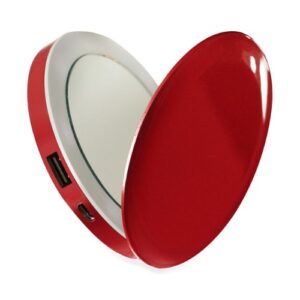 Ordinary compact mirrors are owned by many women. But this one comes with a twist; it'll help your wife to charge her phone. 
Now, whenever your wife wishes to click some Instagram-worthy selfies right after putting her makeup on, she can do it! 
#3 A Crowd Memo and Photo Holder.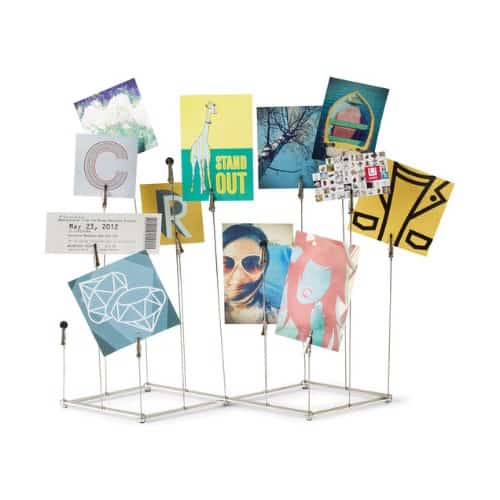 Digital photographs are the new norm, but the charm of old-schooled traditional photographs is something that cannot be matched. This unique photo holder is shaped like two diamonds that expand and contract, allowing your wife to customize the density and shape of the display.
Show photographs of the wonderful memories that you've shared with your wife over the years with this amazing gift.
#4 A Blanket with the Special Days of Your Lives Together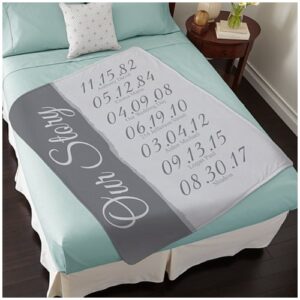 What could be a better gift for your wife than a blanket in which all the special days shared with you are printed? Maybe it's your first date, or the day you got married; Anything you want can be mentioned on the blanket.
The bright side of buying this blanket is that you can look at it and remember all your special occasions just before going to sleep.
#5 "Reasons I Love You" Stones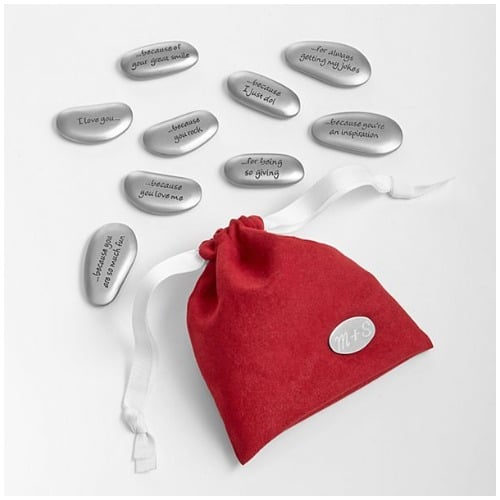 These "I Love You" Stones can serve as a constant reminder that you love your wife. Nine reasons why you love your wife are written on each these stones, which makes it a perfect gift that your wife will cherish forever.
She can have them in her pouch, and they will help her feel close to you even if you're not around.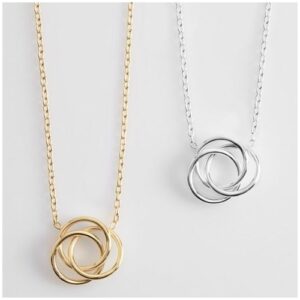 The beautiful love knot necklace has many circles entangled with each other, mirroring the strong relationship between you.
It's made of sterling silver, but you can buy it to be gold-plated too! It's a necklace that your wife will love as it stands out from others in the market.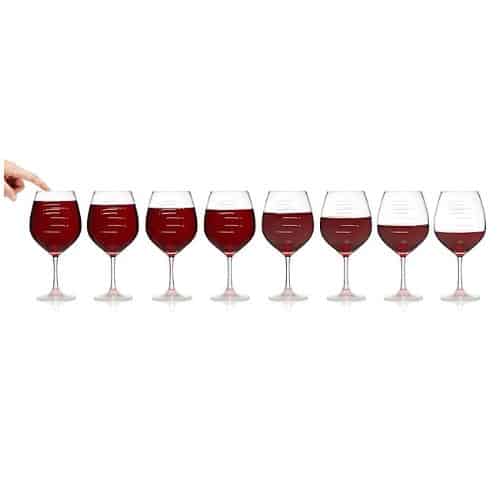 Nothing is better than celebrating a birthday with a glass of wine in your hand. How else will your wife's birthday celebration be complete without one of these?
Good music won't be one of the things that you'll have to worry about if you get her one of these. The musical glasses will make for a cheerful atmosphere.
#8 A Heart in Hand Sculpture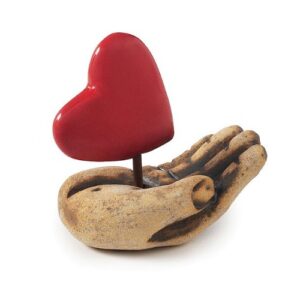 I know what you're thinking. No, you're not going to be putting a real-life heart in your wife's hand- I'm talking about a sculpture. The sculpture has the potential to melt your wife's heart and help you show her that you care for her.
Who knew that sculptures could be so romantic?
Distance won't matter once you buy the Lovebox Messenger. When you and your wife are in different places, send her a message on the application. She will be greeted by a wonderful spinning heart on the Lovebox Messenger, something that will remind her of your love.
She can also respond to your message by lifting the lid of the box, and the two of you can enjoy communicating through this special device.
#10 The feeling of being in a cinema every night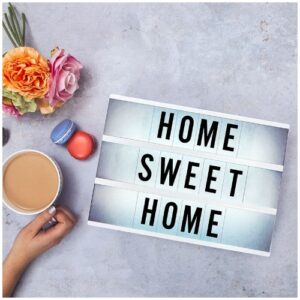 With the cinema light box, you can light up anything- whether it's your wife's name or simply a message saying, "Happy Birthday." This will make your wife feel special, like she's a superstar who just walked into a movie theater.
There are 90 special characters that you can use to write your message, just make sure that you write something meaningful to her.
#11 A "She Believed She Could So She Did" Bracelet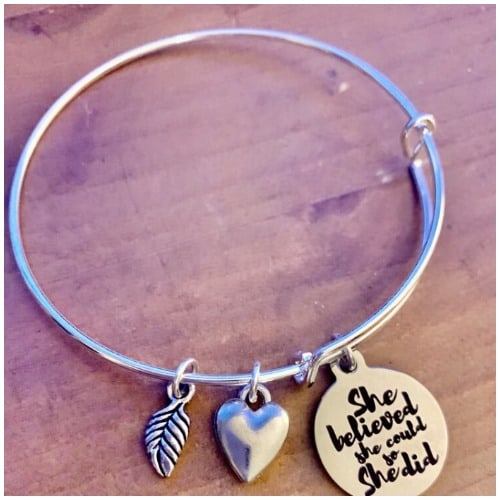 We all need a little push to achieve our dreams, and it's always a nice occasion to remind us we can do everything. This homemade bangle bracelet can provide your wife with a meaningful message.
Besides, it comes with a heart and a leaf charm, to help her on the days when she feels demotivated while working towards her goals.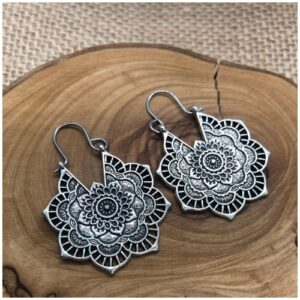 We all know about Mandala art, but I'm sure that Mandala earrings don't come to mind that easily. Surprise your wife when she opens her gift to see these lovely and artsy earrings.
This gift is specially important if your wife is already a brilliant artist, but make sure that you compliment her art and not just the earrings.
#13 Gemini Espresso Maker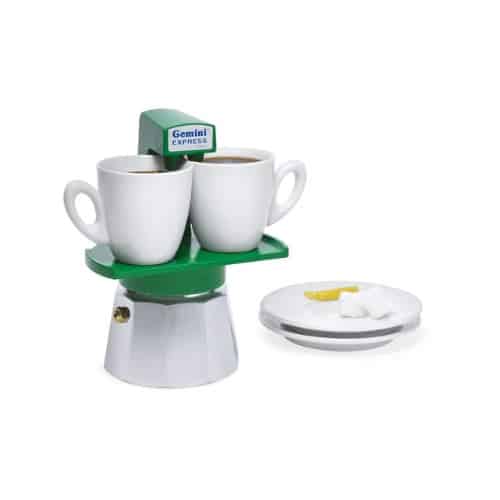 I'm the kind of person who can't function without a cup of coffee in the morning. If your wife needs caffeine as much as everyone else, it's best to buy an espresso maker to help her go on her day.
This kit provides you with two cups, so just make sure she doesn't realize you purchased a gift so that you could benefit from it too!
#14 Diana Instant Square Camera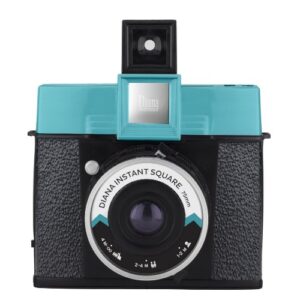 Whether it's photos of nature, of your children or of you as a couple, this camera will capture them all. It has manual settings that you can experiment with to get the photograph that you need.
Just make sure that you understand how all the buttons work so you don't mess with them on accident!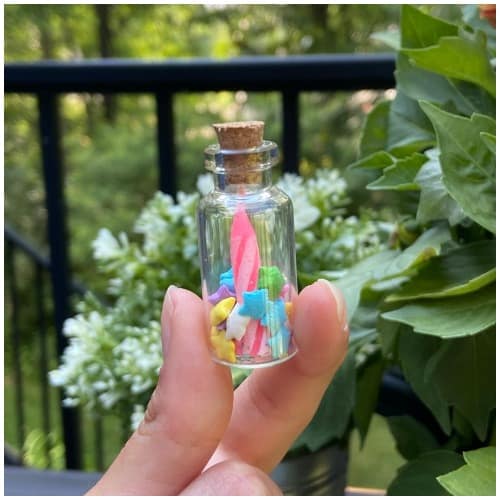 This mini birthday jar has candles and some sprinkles that'll immediately put your wife in a festive mood. What makes the jar even jollier is that it can be customized according to you or her preferences.
You can pick the jar size and, to add to the surprise, you can make a cookie jar as well. Make sure that you resist the temptation to eat the cookies, though.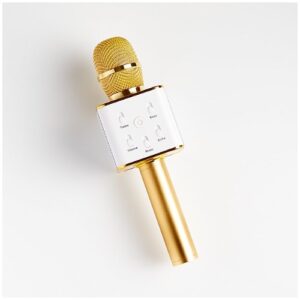 Your wife can listen to her favorite songs and sing along with them on the karaoke microphone. The only thing that's better than listening to your favorite artist is being able to sing along with him or her!
Nobody's going to judge your singing skills if you're not a singer already, so you can sing your lungs out!
#17 The Sleep Tight Gift Set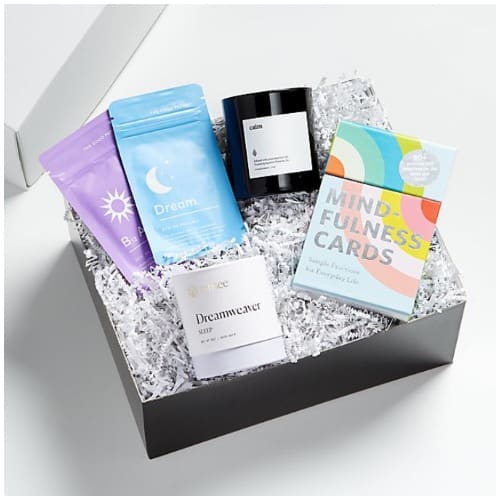 I'm sure that there are days your wife stays up like a night owl doing her stuff. The good news is that you can help her change her sleep cycle into a more healthy one.
The sleep tight gift set is what she needs to doze off to sleep sweetly. With handcrafted candles and mindfulness exercises, sleep won't be a problem for her anymore. She can say hello to sweet dreams.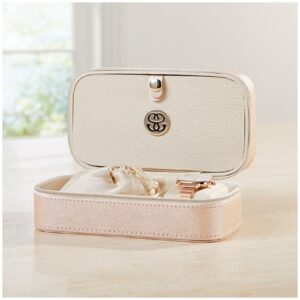 The lovely pink jewelry box has slots for rings and a watch can be kept in it too. It has ample space inside it, which your wife will surely appreciate.
If your wife loves jewelry as mucus as any other women, there's no need for you to go gift hunting elsewhere.
#19 The Ice Cream Party Gift Set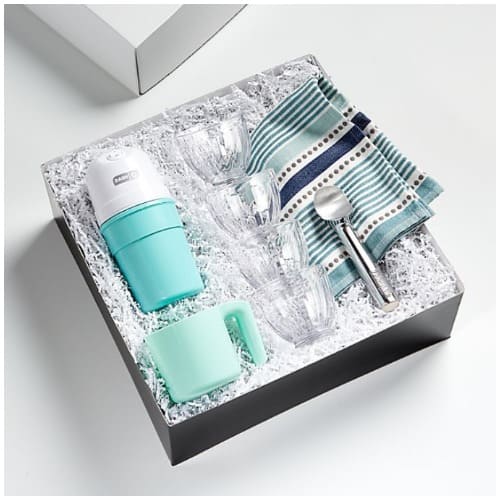 Summer has been very hot this year, specially with the whole lockdown on houses due to Coronavirus. Thankfully, this ice cream party gift set will come to the rescue of those in need! The ice cream maker will only make you wait for thirty minutes before your wife can enjoy a delicious dessert.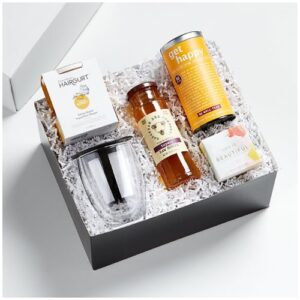 After a long day of slogging at work, your wife will desperately need the refresh gift set. Some honey and tea on the day of your wife's birthday will help her forget her troubles.
The set contains herbal tea and pop-up cards that will stop your wife's mind from bursting when she feels stressed or tired.
#21 An Owl Eyeglasses Holder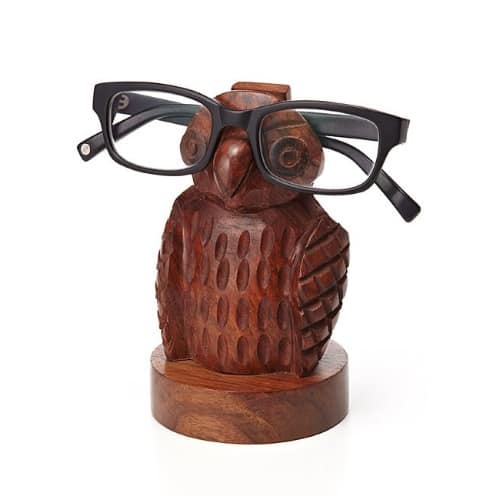 If you or your wife wears eyeglasses, you already know how hard it is to search for them. One has to roam around from one room to the next in the house looking for them.
This owl eyeglass holder will help your wife keep her glasses in one location so there's no need to panic about not finding them now!
#22 Great Women of Science Glasses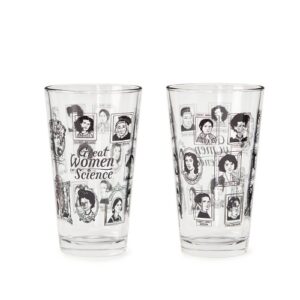 In the current scenario, women are excelling in every field- whether it is science or art. The Great Women of Science Glasses celebrates the work of women and is an ideal gift for your wife while she keeps doing her hard work. You'll be able to show your wife that you value her work, and that it matters.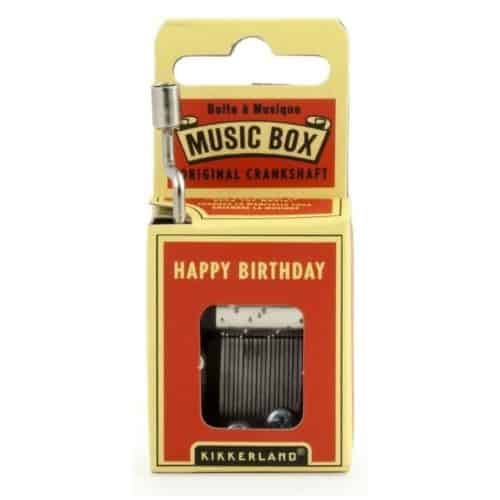 Ordinary birthdays are no fun. Your wife's only 30 and you must make her feel young still. She can still have some fun!
This "Happy Birthday Crank Music Box" creates a different sound depending on the surfaces you place it on, which makes it fun to experiment. If your wife is interested in music, this gift is for her.
#24 Beautiful Rainbow Socks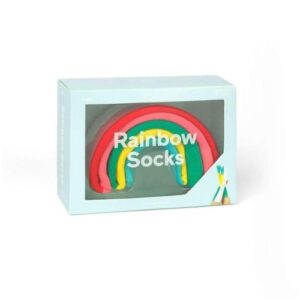 While socks are common, rainbow socks aren't so much. If you're searching for an out-of-the-box gift, then these socks are the answer. After all, would your life be as colorful as a rainbow if your wife wasn't around? Of course not!
The person who is supporting you in your life should receive this gift. A word of caution, though. Rainbow socks don't go well with every outfit. Wear them at your own risk in public places.
#25 The 30-Day Goal Tracker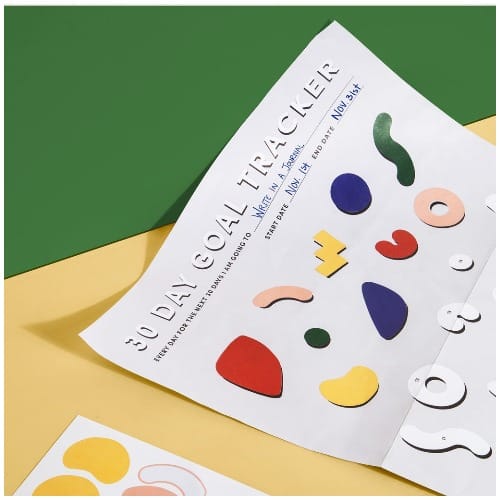 At some point in time, our productivity goes down the drain for different reasons. Having a proper goal tracker can make your ambitious wife work even harder! One's 30s is a time when one becomes more committed to our careers.
This gift will help your wife achieve her goals with ease.
#26 "You Are Beautiful" Pin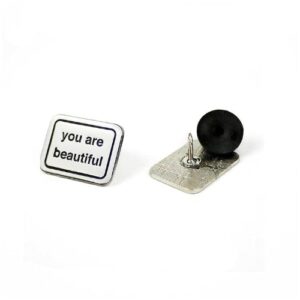 A pin can always serve as a reminder to your wife of how much you love her. This one has a black backing and can be worn with many outfits.
Appreciating your wife is important, and there will be no better an occasion than a birthday to do it. (No, not even Valentine's Day!)
#27 A Perfume Palette with Six Different Scents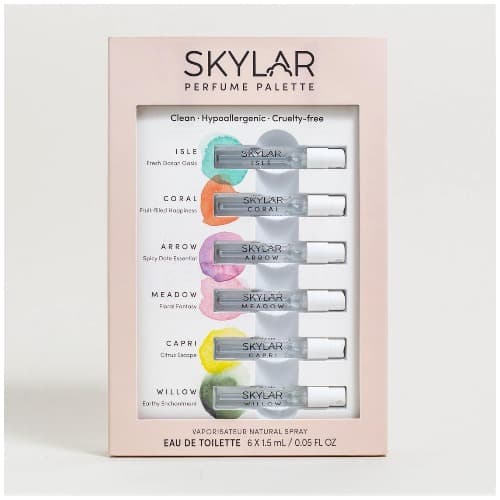 This premium perfume palette comes with six different scents. It's a unique gift that your wife will surely adore. A bonus is that perfume can be used immediately after it is opened. Your wife can use them and smell amazing on the day of the birthday party. She will be able to mesmerize you with your gift as well!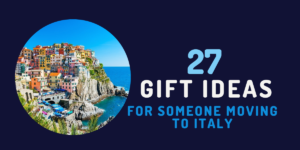 Gift Ideas for Someone Moving to Italy – Best 27 Ideas Are you searching for the perfect gift for a friend or loved one who is moving to Italy? Look no further! Italy is a country rich in history, culture, and delicious cuisine, and there are plenty of gift ideas that will not only show
Read More »