27 Gift Ideas For Someone Moving Out of State
When someone is moving out of state, it's often the custom to get them a gift before they leave.
In fact, I would say that you are a very nice person to even consider this idea.
A gift is a really good way to show the departing person what they meant to you and how they have impacted your life.
It's always important to be positive when someone is moving… 
… and this should reflect in the gift you want to buy.
Remember there is already a lot of stress involved when moving somewhere new and you don't want to add to the stress by making more meaningless mess for them.
It's a good idea to look for a gift that is unique, something positive and useful if possible.
This can make a real positive contribution. Trying to find that gift can be very time consuming and stressful.
Depending on who it is, you might end up running out of ideas as the last thing you want to do is give them their 42nd bottle of wine or 27th welcome mat.
The objective of this article is to help you with some ideas for that person who is moving out of state no matter who they are.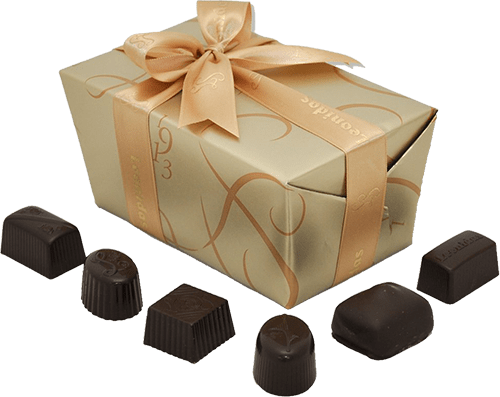 A classic but thoughtful gift idea.
A really good box of chocolates can put that person leaving in a really good mood also leaving them something to eat as well.
Especially Belgian chocolates that are undoubtedly the best in the world!
#2 Set of Terracotta Vases

These beautiful set of terracotta vases might seem a little too much just for a general gift for someone, but you have a choice of which one you want to pick.
They are a really good decoration if the person is leaving out of state for a new house. It's certainly a gift idea worth considering.
#3 Beer Snack Experience Gift Box
This one is a little quirky but non the less enjoyable.
This is a box of assorted snacks that have different flavours of beer.
It would be a great gift for someone who enjoys some beer on the weekends. 
#4 A Box of Nothing - Yep, Nothing..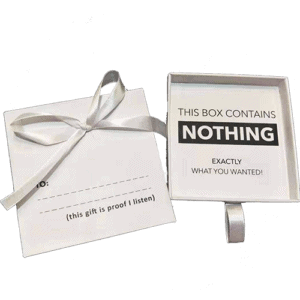 A jokey gift that will lighten the mood.
Perhaps not the most practical gift but it's sure to put a smile on their face.
This is a box of nothing, literally a box that says nothing.
I just hope they take it as a joke. Maybe have a backup gift just in case.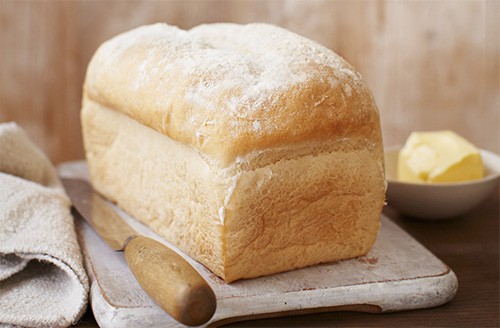 Simple, yet very effective.
Bread can be one of those things that goes under the radar when someone is moving away.
Gifting some homemade bread shows that you've put a lot of care and thought into the present as well as it is useful as an emergency snack.
Have a look at the recipe and see if it's something you might want to do.
#6 A Personalized Notebook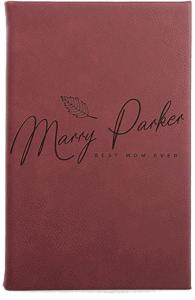 A notebook is a wonderful tool for them to remember you by.
It certainly can be a gift to write things down, especially when you are moving.
This gift idea ensures that they can keep organized and write things down for a while to come.
Customizable with initials and your own message, this is definitely a great idea to consider.
#7 Pickleback Cocktail Gift Box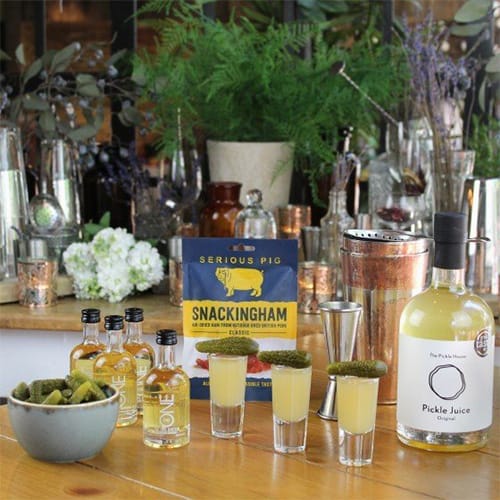 This is a little more of a classy gift.
Chasing a shot of whiskey with a pickle is an acquired taste for sure but if it's something they'll enjoy, it's definitely worth picking up.
The gift box also comes with different spices so the receiver can feel free to spice up the flavor if they choose.
#8 A Personalized Coffee Mug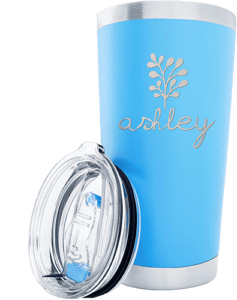 A personalized coffee mug is something that can really make someone feel special. 
A close friend would certainly appreciate this simple gesture as well as remembering you in a really positive way.
It's a fantastic reminder of the good times you spent with each other.
#9 "Thinking of you" Gift Box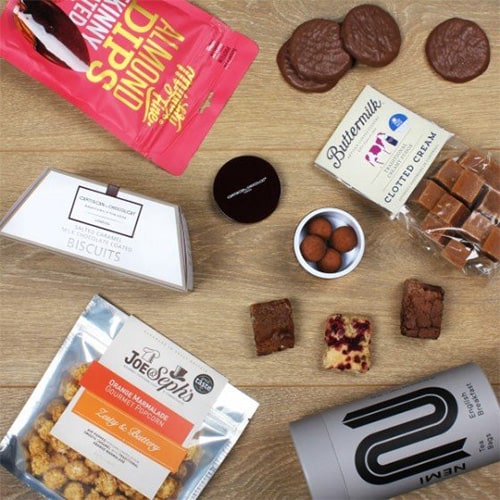 A lovely idea to show that at least someone is thinking of them.
Moving out of state can be quite an emotional time, especially if they have friends and family there.
Showing that at least someone cares enough to get them this assorted box of goodies will improve their mood and have a positive impact on them. Take a look and see!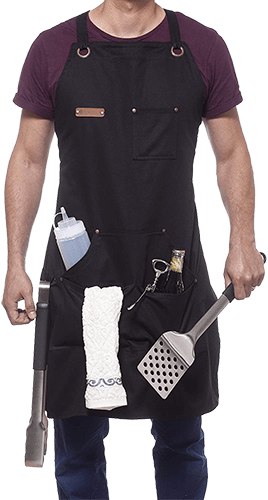 Is the person who's about to move out of state a passionate cook? Well too bad, you're now going to miss out on their delicious masterpieces.
Regardless, you can still wish them goodbye with a nice apron. Most home cooks don't use one, although it's a very useful thing to have. 
It's a lovely touch. Just make sure their cooking deserves it :)..
#11 A Beautiful Candle Holder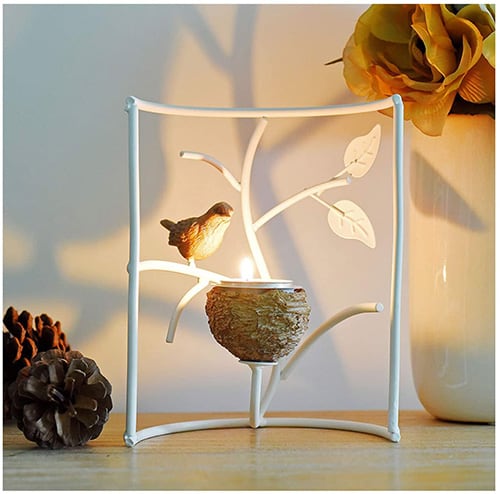 A classic gift best paired with a high-quality candle.
Candles can really provide that element of relaxation that will be needed after moving.
This item in their new homes will make them remeber you every time they see it or when they light a candle in it.
#12 A Personalized Giraffe Plush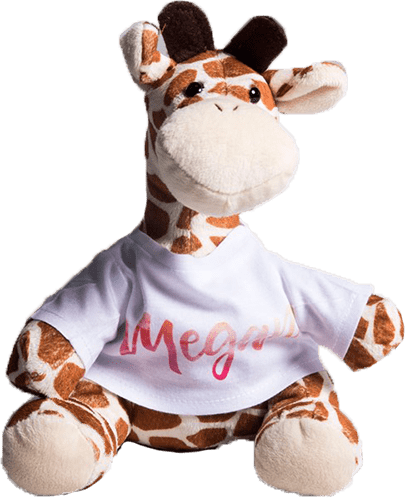 This one is a little bit of fun and best paired with another gift.
It's a light-hearted gesture that you can personalize to the recipient.
This is sure to make them feel better and offer some sort of reassurance.
No doubt they'll keep hold of it and remember you positively.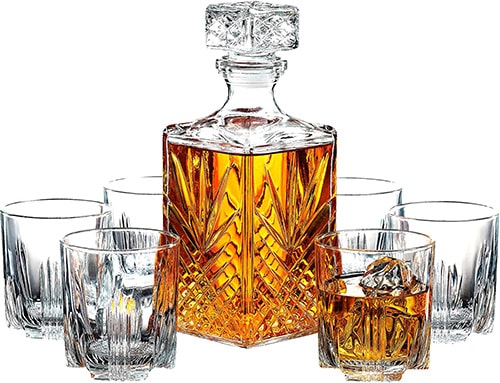 This is maybe for an older person who likes a drink.
Glass decanters are used to hold high-quality drinks such as whiskey or wine in them.
If you want to make the gift more expensive, you can couple it with a quality drink.
Perhaps this could be a good idea for the person who's leaving?
#14 A Personalized Golf Club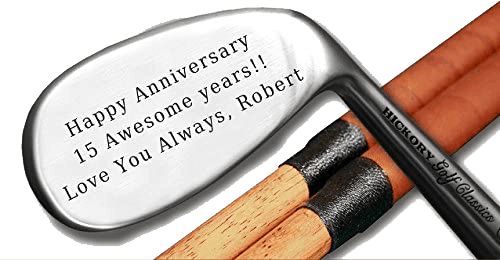 Maybe the person likes to play golf?
If you two partake in the gentlemanly game of golf, then perhaps buying an engraved golf putter is the ideal gift for them.
Whilst expensive, this is certainly thoughtful.
See what you think and maybe take a swing?
#15 A Personalized Metal Sign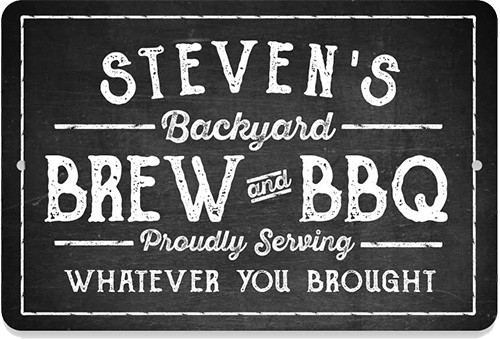 Yeah, not the most practical but it's something fun.
They can hang this up to their new place to let the guests know that they should bring their own food next time, LOL.
It's probably to give this to someone that can take a joke on them. 
#16 A Nice Bracelet to Remind Them of You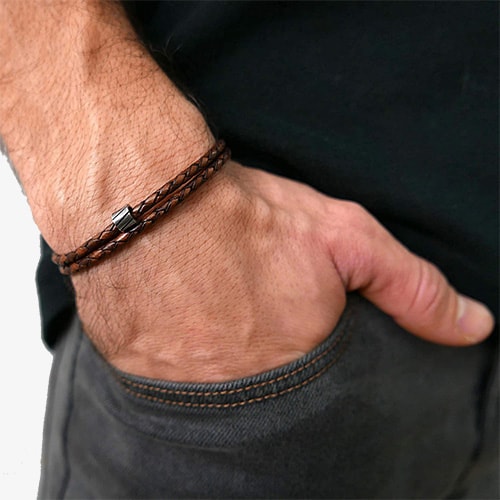 Bracelets are something that people really value and really likely to keep on them.
This would be a great gift idea for a family member or a close friend if they're moving out of state. 
The bracelet will remind them of you. 
#17 A New Adventure Bracelet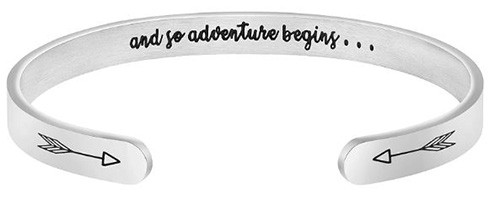 This is a bit out of the left-field, but you can certainly the point of it.
If the person is leaving for greener pastures, this bangle will show them that you are supportive of their new adventure and feel positive towards it.
#18 A Whiskey Glass with a Real Bullet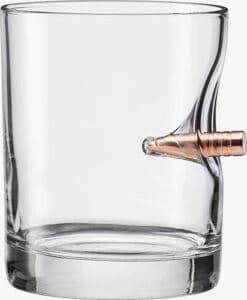 This is just a simple, yet a cool gift to give. 
I mean, I'm a woman and even I'd like to get this thing. Btw, the bullet is real. 
Also, they'll definitely remember you each time they drink out of this cool glass.  
#19 Custom Engraved Pen in a Wooden Box

Everyone could always use a special pen.
When someone is leaving out of state, perhaps this is the perfect opportunity to get a family member their very own, custom engraved pen.
Pens are often great keep sakes and make great gifts as they're practical. 
#20 Wine Opener Gift Set Box
If the person you're sending off loves wine, then this gift will be well received. 
It includes an electric wine opener a wine aerator, wine saver pump and foil cutter. 
If you want to make the gift more expensive, you can add a nice bottle of wine to go along with the gift.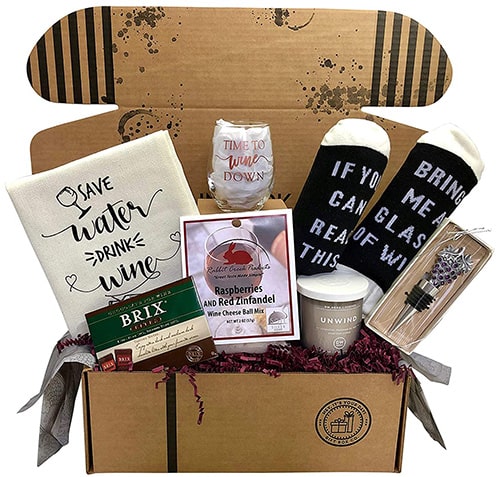 Another cool option for wine lovers.
This gift box includes a pair of socks stating "if you can read this, bring me a glass of wine".. 

..a glass with the message "time to wine down"..

..a set of scented candles to create a nice atmosphere, a wine bag, some wine chocolate, cheese and more.. 
#22 A Practical Travel Bag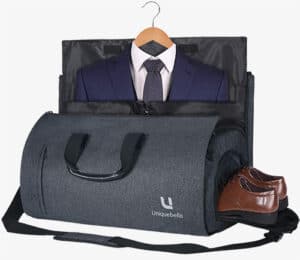 This might come in handy, especially for the person who's about to move. 
This high-quality holdall bag means that the recipient can carry more stuff, obviously.
Not only that, but it's something that they could use very day. It would make a fantastic gift for someone who travels often.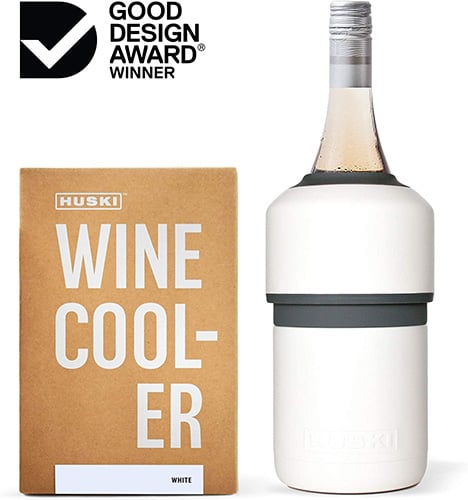 An easy and traditional gift to get someone is a bottle of wine.
So, instead of buying them another bottle of wine, why not get them something to cool the wine down? Makes sense.
This is a high-quality wine cooler that is a little pricy, but I'm sure it's something that they'll really appreciate, I definitely would.
#24 Coffee Lovers Gift Box
Is the person a coffee lover?
If so, they are more than likely to enjoy this present. 
It's a gift box full of high-quality coffee that just doesn't have to go to a coffee lover.
This would also make an excellent gift for someone who is a little more sophisticated. 
#25 Do Not Disturb SPA Gift Bag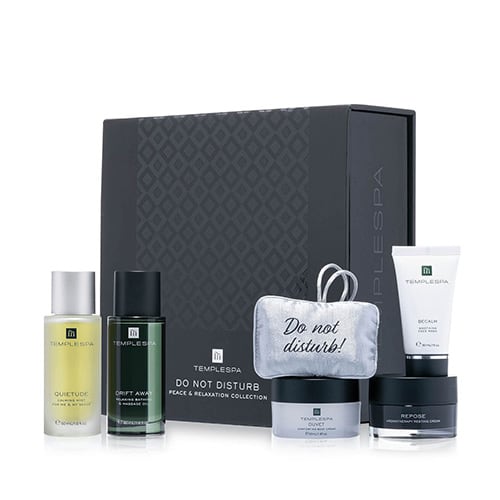 Moving out of state can be extremely stressful so why not help them with it?
This relaxation box is designed to help them relax with this 6 piece collection of essentials to help them relax.
Take a look and see if it's a good fit for them.
#26 Better Sleep Experience Kit
As I've already stated many times above, moving out of state can be stressful, which often means a lack of sleep. 
This excellent gift idea is the perfect present to help people settle in better and allow them some extra sleep.
This cute gift bag has all the vital elements to help your friend improve their sleep hygiene and get a good nights rest in their new home.
#27 Personalized 3D Photo Lamp
So, there you have it..
27 quality gift ideas for someone who's moving out of state. 

The main thing to remember is that you want to be helpful and think about what the person would like. 

Make sure that the gift you get them something that they'll always remember you by. 

Take your time and find the best possible option for the specific person you will be giving the gift to.
Happy gift giving!