Moving to another place can be a very challenging experience for anybody – and this could only get even more complicated when your destination is in another country like Japan. With its own unique ancient traditions and culture, heading over to the "Land of the Rising Sun" can easily feel like being transported to another dimension, especially for those of us who have been raised or are more familiar with European and American influences.
We have compiled twenty-seven gift ideas that you can use for yourself or someone that you know so the move can be as hassle-free and enjoyable as possible: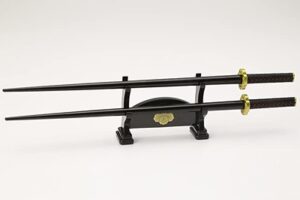 These beautiful recreations boast of craftsmanship based on the original weaponry by renowned swordsmen from the past, which include the crests that are placed on its black stand. They are versatile enough to be used as a stunning showpiece for display purposes as well as actual chopsticks.
This is where you can get it from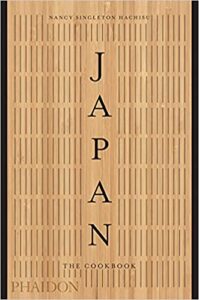 They say that the way to anyone's heart would be through their stomach, so this cookbook will be a great way to start exploring Japan for anybody. Whether it's more familiar fare like ramen, tonkatsu and tempura, or more traditional Japanese cuisine, you will be sure to find among the four hundred recipes listed.
This is where you can get it from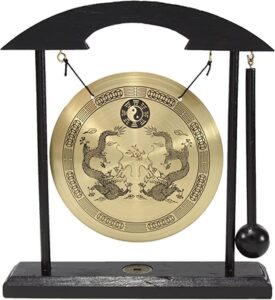 This gong made of copper and wood makes it an ideal addition if your location's theme has Zen and feng shui influences. Aside from this, it can also be used for enhancing your meditation practice, or even as a service bell for businesses such as hotels and restaurants.
This is where you can get it from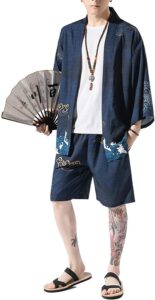 This trendy loose-fit polyester kimono jacket and shorts set can suit men looking to feel laid-back but wanting to look cool for the summer. It is both lightweight as well as comfortable for the wearer, and even has pockets for storing your small important items like your smartphone.
This is where you can get it from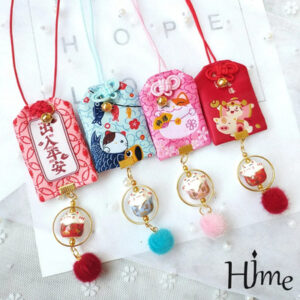 Those who want to enhance their luck and good fortune can hang these maneki-neko or "beckoning cat" charms in their vehicles. Available in a variety of designs and colors, these charms are just like the more familiar ceramic or plastic figurines of the Japanese Bobtail placed in business establishments.
This is where you can get it from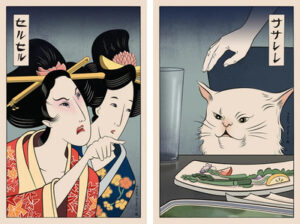 There is nothing quite like great art for people to be able to identify with others more easily, no matter how far apart you've come from. This set of two giclee prints make a compelling point of conversation that would not be possible when they are not viewed at the same time.
This is where you can get it from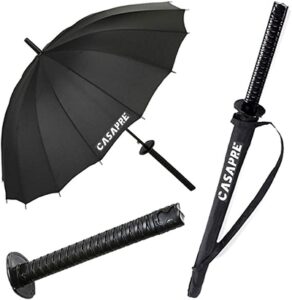 With countries like Japan having their own typhoon season, it doesn't make sense to go run around there and get soaking wet under the rain. Make sure to stay dry and show unparalleled style like the courageous samurai of feudal Japan at the same time with this fashionable novelty umbrella.
This is where you can get it from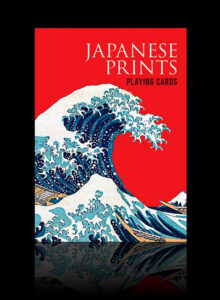 Pachinko can easily get your interest, but who can resist holding a great game of poker with your buddies? Moving to Japan doesn't mean missing out on such fun activities, and this is only made better with works from famous Japanese ukiyo-e artists in the past like Hokusai being found on each card.
This is where you can get it from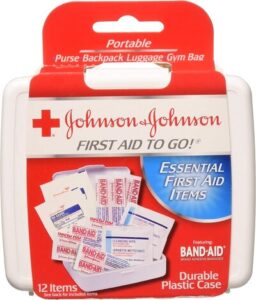 No matter where you are in the world, it's always best to be prepared for any emergency, and Japan is no exception with its own history of natural disasters. This kit contains standard first aid supplies, aside from coming in a red case that can easily be seen.
This is where you can get it from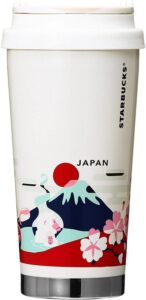 This white stainless-steel tumbler has unique design details about Japan on its surface like the Daruma doll and Mount Fuji. For anyone who likes enjoying their beverage in a beautifully designed tumbler and especially Starbucks aficionados, this item from the You Are Here Collection is for you.
This is where you can get it from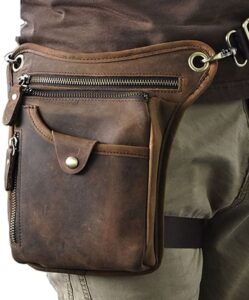 Easily move while in a crowd in the city, or for your other pursuits like hiking, fishing, or biking with this vintage leather bag. Aside from being made of durable cowhide leather, safe and secure storage has never been made easier with its zipper pockets and magnetic closure features.
This is where you can get it from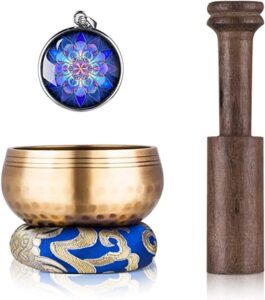 Greatly enhance your meditation, mindfulness, or yoga practice with this Tibetan singing bowl set. The set which includes the bowl, cushion, wood striker as well as a mandala necklace, is also known around the world for being used in cleansing and chakra healing traditions in other cultures.
This is where you can get it from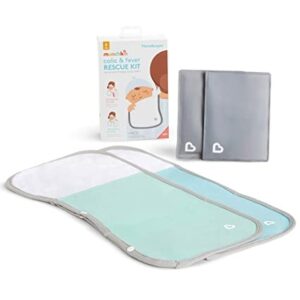 Nothing can bring about as much and fear and panic to anyone than the sight of a sick child, especially for parents. This set also includes two burp cloths, aside from the gel packs which provide heat and coolness to combat ailments like fever, colic, and pain, among many others.
This is where you can get it from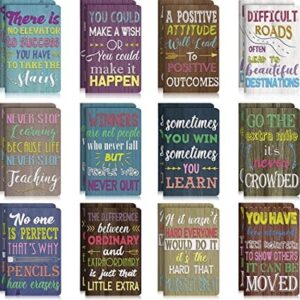 Life isn't about getting things perfect, but always improving from who we were yesterday. Self-improvement as well as inspiration do not have to stop with having to move to Japan, and these twenty-four pocket notebooks will be easy to carry around to write your important notes and ideas on.
This is where you can get it from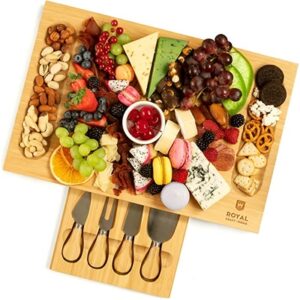 You can easily add a touch of elegance and sophistication to any gathering with a charcuterie board. Get to serve guest with your selection of meats, cheese, crackers, as well as other sweet and savory finger food in style using this odor-free, non-absorbent bamboo cheese board.
This is where you can get it from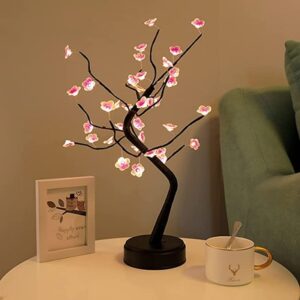 The soft glow from the thirty-six LED bulbs of this lamp will be perfect when you dim the lights as you prepare to doze off to sleep. It can also serve as a beautiful display in any other room and can be powered with batteries or plugged to a USB port.
This is where you can get it from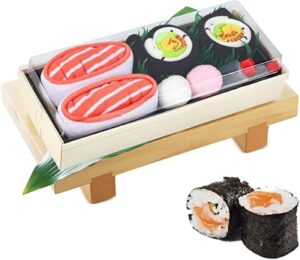 There's probably no food that Japan is more known for around the world for than its selection of sushi. Getting these socks, which are also lightheartedly placed inside a sushi box to keep with the theme, will be just like serving delicious California maki to your feet.
This is where you can get it from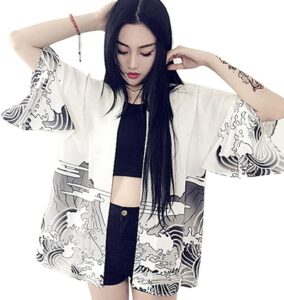 This stylish piece can be used as your pajamas or bathrobe, as well as an additional layer to your casual wear for those who are more daring. Its soft as well as smooth texture enhances your overall relaxed feel, while also effectively making a style statement for you with its variety of available designs.
This is where you can get it from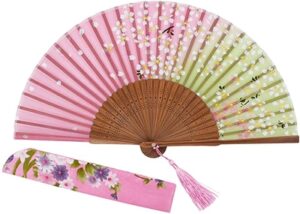 Beauty can also be found in subdued or demure femininity, and this hand fan is a clear example of that. With its beautiful pastel colors enhancing the silk and bamboo materials of this handmade item, any woman would feel just as delicate and lovely as well.
This is where you can get it from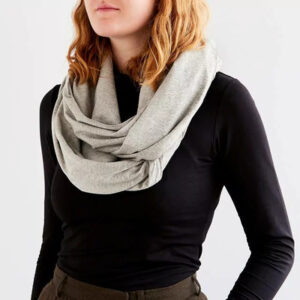 Infinity scarves are known for the variety of styles and clothing combinations that can be made with them. This item pushes this versatility one step further with its hidden pocket holding an inflatable travel pillow to allow you to get some rest during long trips.
This is where you can get it from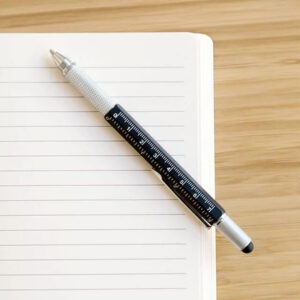 A pen is a simple tool for writing, except for the case of this item where you also get a bubble level, ruler, screwdriver, and stylus for smart devices. Easily carry this convenient multipurpose tool just like the way your smartphone holds different apps.
This is where you can get it from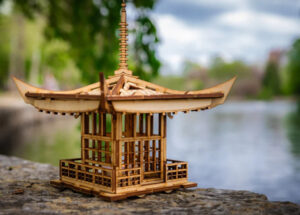 Hobbyists or enthusiasts who enjoy assembling miniature architecture models of buildings will enjoy this version of a Japanese pagoda made from birch wood. This model can hold a tea light candle and does not require glue, since the pieces lock together because they were accurately cut using lasers.
This is where you can get it from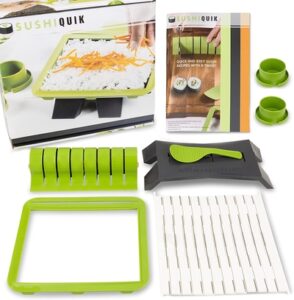 Get some practice in making sushi without the decade of rigorous training required to become an itamae or sushi master, using the SushiQuik. With its non-stick rice paddle, rice frame, rolling mat, roll cutter, as well as accompanying step-by-step recipes, you are sure to make delectable sushi in no time.
This is where you can get it from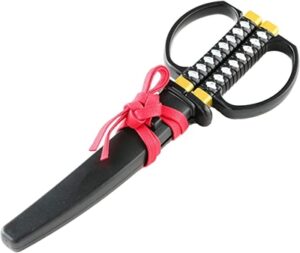 These scissors are made with durable stainless steel and ABS plastic, which is the same material used for helmets and car bumpers. Aside from its design being inspired by samurai katana housed in its own sheath, these scissors are also made more authentically Japanese since they are manufactured by Nikken Cutlery from Japan.
This is where you can get it from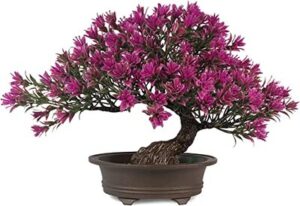 This elegant offering from Nearly Natural is perfect for people who think they do not have a green thumb or are just simply too busy with doing other things in their lives to engage in plant upkeep. No watering needed with this artificial bonsai cherry blossom tree, and only simple wiping is required.
This is where you can get it from
Evelots made this white elephant on a green lotus flower plate jewelry holder so you can easily organize your rings and other jewelry in one place. Made from plastic resin with a glossy finish, the intricate design on the elephant body and lotus are reminiscent of architecture of Asian traditions.
This is where you can get it from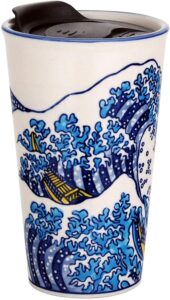 This double wall porcelain tumbler is made from food safe plastic and quality porcelain to keep your drinks as hot or cold as you like. It also has a beautiful hand-painted rendition of Hokusai's "Under the Wave off Kanagawa" or The Great Wave, which is a famous woodblock print of the Japanese ukiyo-e artist, Hokusai done in 1831.