21 Sentimental Gifts for Girlfriend
Finding a nice, romantic gift for your girlfriend may be hard, specially if she isn't dating you for your seriously impressive gift-giving skills. But that doesn't mean you shouldn't impress them whenever you get the chance!
We've prepared a list of impressive gift ideas for you to give to your girlfriend in each special day you choose! There's a meaningful present for every girlfriend out there, and we'll help you find it. And if just so happen to be a last-minute shopper, we've got you covered with a bunch of gifts  that are worthy of every amazing girl!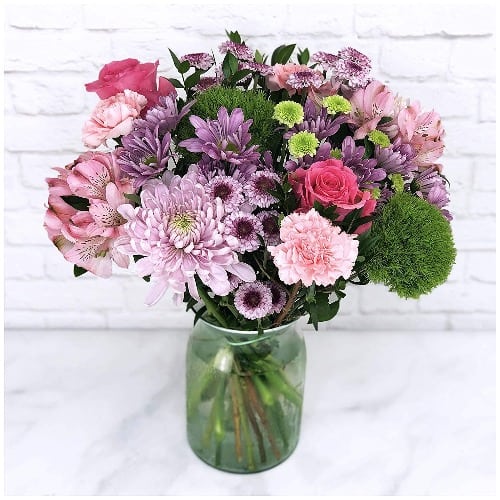 A delicate yet bold arrangement of flowers says a lot, specially one that comes with beautiful stems of Pink roses, Green Ball, Daisies, Carnations and Novelty Buttons with pink Alstroemerias. An incredibly fresh gift, all these flowers are budding and ready to bloom, and come with a free vase to put them on right away. And besides, all women love flowers! 
#2 A Pair of Matching T-Shirts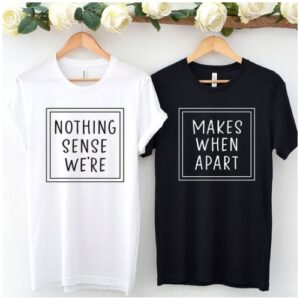 Matching T-Shirts are a nice gift for all those couples that like fun things. Wearing a matching t-shit shows you two are close, love each other and enjoy the most life and funny moments. She would surely love it, and for women the shirts will have a looser fit when choosing her size. If you prefer a more fitted look, it is recommended to size it down a bit.
#3 A Trip To Her Favorite Place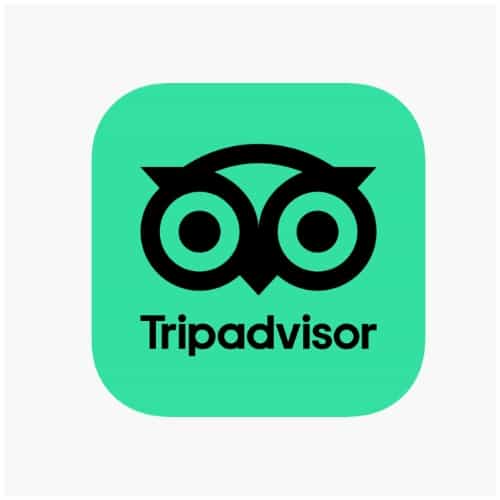 Maybe what she needs is something to remember how it feels to be alive, and being in a place she loves could be that special, perfect place! Tripadvisor offers you a nice way to find the best deals to travel, and if you go with her, you two will be surely living the time of your lives. 
#4 A Place To Share Your Memories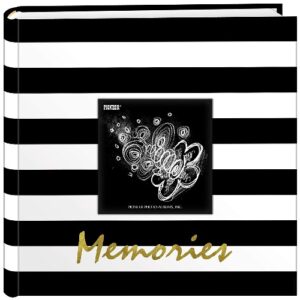 This photo album will be a gift to remember, quite literally. It features a black and white striped designer printed cover with the word Memories in a golden color. There is also a frame on the front cover to insert a favorite photo as well as a deluxe rounded book bound spine.
The album holds 200 photos in optically clear pockets with a shaded paper background, the photos are displayed two per page and it will surely be one of her favorite things to get! 
Who could say no to a fancy dinner? This Live Lobster dinner for two includes some of the most popular gourmet foods! Live Maine Lobsters, Tender Filet Mignon, Premium Maryland Style Crab cakes, and New England Clam Chowder.
All packed with attention to detail and delivered to your door for the ultimate gourmet gift experience (And to respect the quarantine). You may choose from 1 lb Lobster, 1 1/4 lb Lobster, 1 1/2 lb Lobsters or even 2 lb Lobsters! 
#6 White and Gold Balloon Bouquet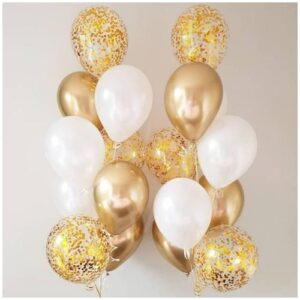 Sometimes the most important days don't fall on holidays. Surprise someone dear to you with an arrangement just because they're special! These balloons are great for: engagements, weddings, bridal showers, bachelorette parties, and much more! It's exactly what you need to make her feel special, and show her how much you care and love her! 
#7 A Nice stay in a Fancy Hotel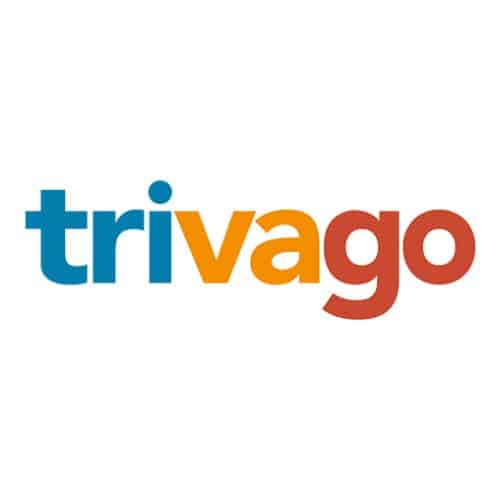 Maybe what you two need is a little romantic escapade. A place where the two of you can be together and alone, enjoying each other and just that: being yourself Trivago will offer you a lot of prices to choose from, and to pick up the perfect place for that romantic trip with your girlfriend!
#8 A Plant To Take Care Of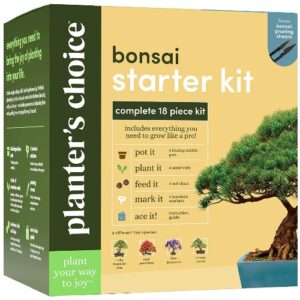 Nothing beats a DIY gift for those crafty girlfriends! This is the perfect gift to give on birthdays, anniversaries, holidays, housewarming, or any other occasion. It's also ideal for beginners or masters in the art of gardening, and you'll see the excitement in their eyes as they experience growing indoor bonsai trees.
#9 You and Me Forever Mug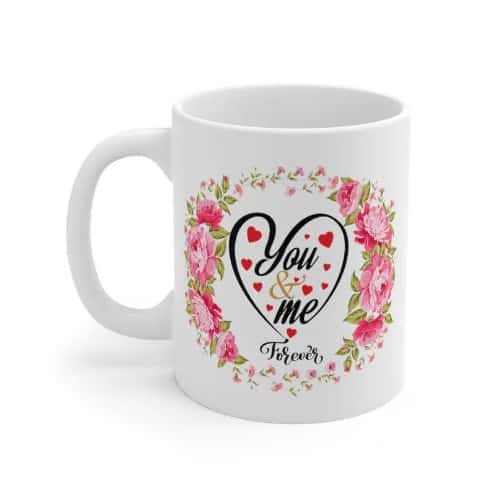 A Mug you give away is a very personal gift, specially if that person is your loved one. Perfect for coffee, tea and hot chocolate, this classic shape white, durable ceramic mug comes with the highest quality sublimation printing, which makes it an appreciated gift to every true hot beverage lover.
#10 A Set of Special Rings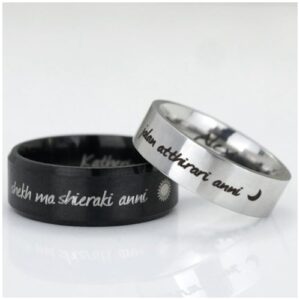 Is she a HUGE Game of Thrones fan? "My sun and stars" & "Moon of my life" – Daenerys Targaryen & Khal Drogo's pet names for each other in "A Song of Ice and Fire" series by George R. Martin. This bracelet would make a perfect gift for your girlfriend, especially if she's as much of a geek as you are!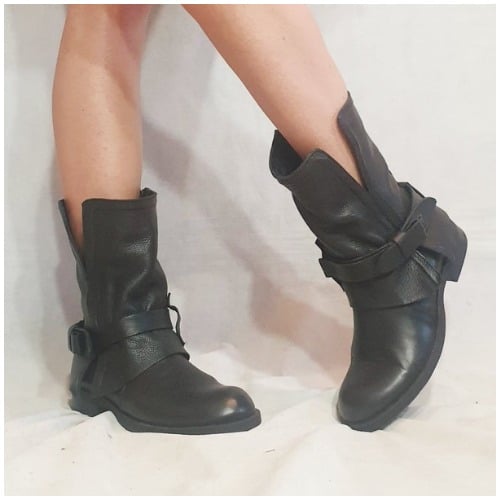 When's the last time your girlfriend was complimented on her footwear? Sometimes, when you walk into your local shoe store, you'll be hard-pressed to find a design as unique as this, in fact we're sure you won't find them anywhere else.
These exceptional boots will become the pride and joy of your loved one, and she'll confidently show off her individual style and personality, get compliments from friends, family, and even strangers!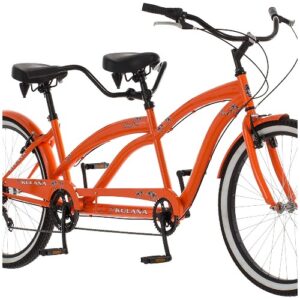 Take the fun of cycling to a new level with the Kulana Lua Tandem Bike! This stylish bicycle for two features a Hi-Ten steel cruiser frame in a cheerful yellow with beach palm tree graphics. The single-speed drive train makes this tandem bike easy to use and maintain, while the coaster brakes provide reliable all-weather stopping.
Large, comfortable cruiser saddles and easy-reach handlebars put you in a comfortable, upright riding position – so all you have to do is relax and enjoy the ride. Perfect for a couple who loves sharing everything!
#13 Golden Beaded Bracelets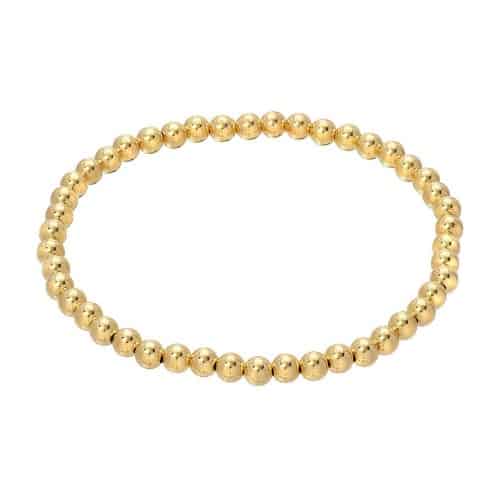 This stunning beaded bracelet will surely draw the attention of everyone around her. The golden beads haven, as an end result, an eye-catching, lightweight and comfortable bracelet that fits well with formal and everyday wear. This delicate gold bead woven bracelet makes a great anniversary gift!
#14 Chocolate Gift Basket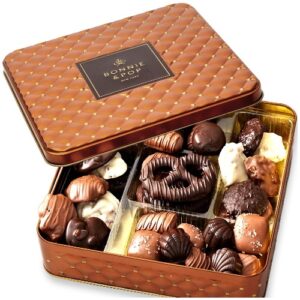 There's not a love in the world truer than our love for chocolate. Have your girlfriend open this beautiful keepsake gift tin and discover an array of exquisite chocolates everyone will enjoy.
These chocolates are done with only the freshest ingredients to create these irresistible confections. After all the treats are gone the elegant keepsake tin will find a place in any home or office. 
#15 Large Floral Temporary Tattoo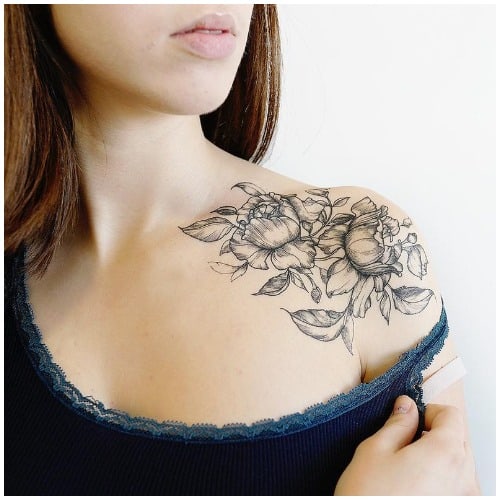 If your girlfriend loves flowers, maybe giving her one to wear everyday is the perfect choice. A Tattoo might sound like a really hard decision to take, but these are temporary tattoos, so it won't be a matter of life to choose one for her. With this beautiful large floral temporary tattoo, She will look great!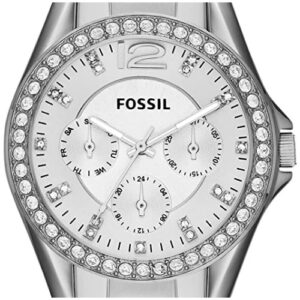 With a classic shape and sporty features, watches have a style that transcends the season. This Riley watch adds sparkle to any season with it's brilliant stainless steel and a dazzling crystal dial that will ensure that she stands out. This watch also features a multifunction movement on a stainless steel bracelet, so that she can feel comfortable wearing with any change of clothes!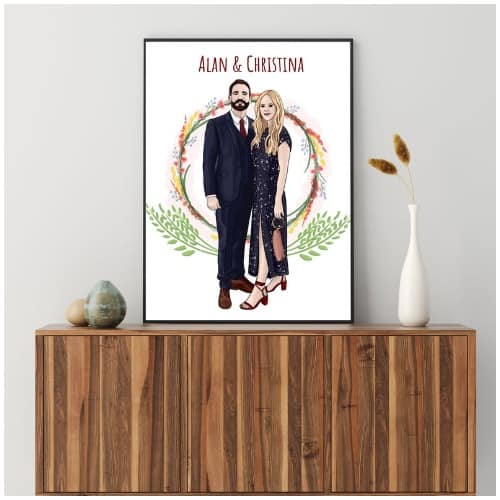 This is an amazing gift, because you can choose an exclusive portrait of your loved one that then will be painted from your photo. It is a perfect gift idea for couples that have special moments they want to remember differently! You can also order a portrait for a wedding invitation, or any other events in your life that you want to share with her!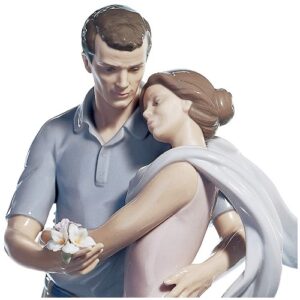 Giving your partner a portrait of their favorite moment is an incredibly detailed gift. But what if you want to step it up a bit more? Why not give her a figurine of the two of you, like a wedding topper, but of a moment you both shared? A couple treasuring their years together while walking on a beach is just an example of what you can get for her!
#19 Engagement Photography Session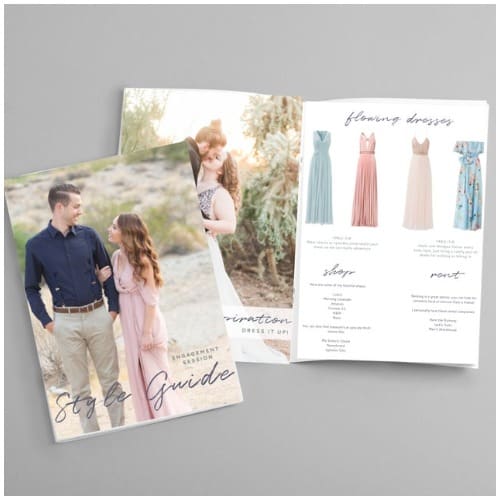 Are you ready to elevate your photos gift game? This engagement photography style guide will prepare you and your girlfriend for their engagement photo session, so you can get the best photos! Save hours by designing your guide using this Canva template! Which photo is going to be the perfect one for that engagement? Discover it with this guide!
.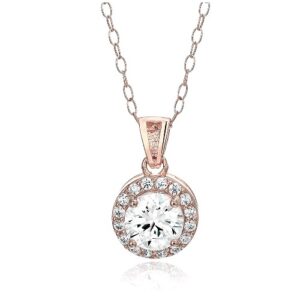 These silver pieces are built for longevity. This necklace features a metal plating for a more lustrous appearance, and your girlfriend will definitely love it every single time she wears it! To ensure the longevity of your plated items store your jewelry in a dark, cool, dry place such as a pouch or airtight box and avoid rubbing plated items together.
#21 Art Deco Engagement Ring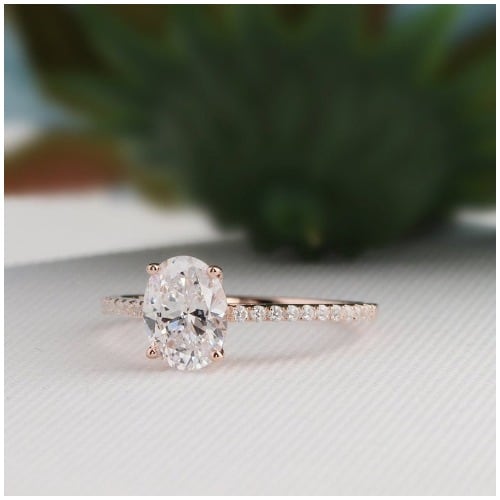 There isn¿'t a better sentimental gift than an engagement ring. This beautiful piece is made with 14k gold and is set with simulated diamond, in art deco design which can be fit with a straight plain band. Propose to her and give her the best gift with this engagement ring!