Not long ago, calling someone a "geek" was a hardcore insult. If you went to "cons" or did cosplay, you sure weren't going to let your classmates or coworkers know about it!
But then sometime around the early 2010s, fandom became cool! Now comic book films like the Marvel Cinematic Universe regularly smash box office records and getting tickets to Comic-Con is something to brag about!
It truly is a good time to be a geek! But what is a geek exactly? Basically it's anyone who's really passionate about something, whether they're a history or IT nerd, a Dungeons and Dragons enthusiast or a Trekkie!
No matter what kind of geek you have in your life, help them celebrate their unique brand of weirdness with one of these 33 unique gift ideas for geeks!
#1 A Mug For Your Favorite Computer Programmer
A great way to let them know you speak their language: coding and coffee!
This mug is available in either 15 oz or 11 oz varieties. The 11 oz comes in 10 different colors, including a "magic mug" that reveals the text when filled with hot liquids!
All mugs are microwave and dishwasher safe, and the coding design is printed on both sides!
#2 A Book Of Less Common Superheroes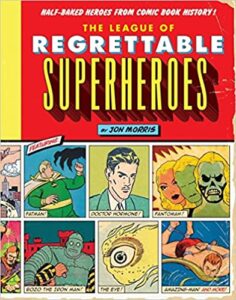 Superheroes like Spiderman, Wonder Woman, and the Hulk have enduring qualities that have allowed them to remain household names after decades and decades. Unfortunately, their friends Doctor Hormone and Bee Man weren't so lucky.
The League of Regrettable Superheroes compiles the vintage art and backstories of 100 of the weirdest heroes ever to grace the pages of a comic book! Includes colorful commentary from the author, cartoonist Jon Morris.
Any comic book fan will enjoy this deep dive into the stranger corners of superhero history!
#3 A T-Shirt For A Math Lover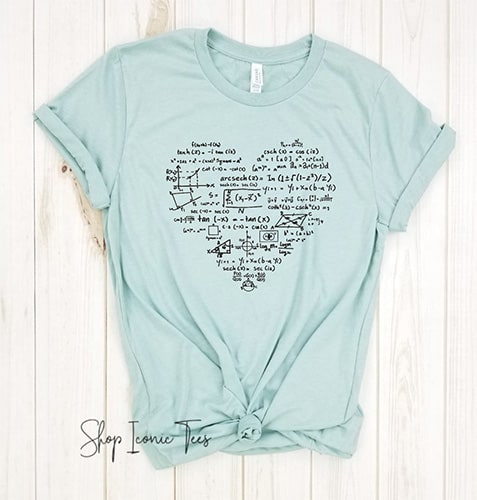 It's true! Hard as it may be to believe, there are people out there who love math!
This is the perfect shirt for the numbers nerd you know and love! It's made from combed and ringspun cotton to be super soft and comfortable, and comes in 21 attractive colors!
Great for math teachers, engineers, or that friend who just got really excited about calculus in high school!
#4 The Book Of Almost Everything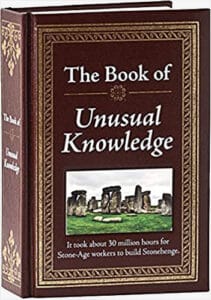 For your favorite trivia nerd, now they'll be truly unbeatable!
The Book of Unusual Knowledge contains 704-pages of knowledge about arts, sports, animal science, history, politics, and technology, just to name a few!
This book will provide them with hours of entertainment and tons of useful–and not so useful–information!
Space might be cold and dark, but with this LED nightlight, their room won't be!
It uses an optical illusion to project a "3D" Death Star and TIE fighter (plus Star Trek's USS Enterprise as a bonus) in 7 different colors.
Brightness can be adjusted gradually at regular intervals. It also comes with a remote control that's simple enough for even kids to use!
#6 An American History Nerd's Cup Of Tea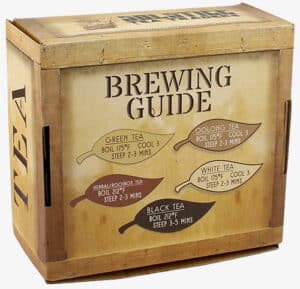 If they thought they knew everything about the Boston Tea Party, now they can know for certain just what the tea would have tasted like!
This loose-leaf sampler box contains tins of the 6 exact varieties of tea that were thrown overboard on that historic night!
The set comes in a decorated box and includes a history fact sheet too! In total, this box will make them about 90 cups of tea.
#7 A Sword Necklace For The Warrior Princess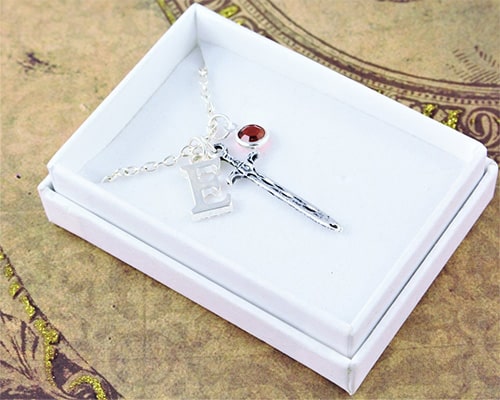 This is the perfect accessory for the girl who can slay her own dragons, thank you very much! Perfect for any high fantasy or adventure fan with a sense of style.
This gothic sword necklace is handmade from sterling silver. Customize it by adding her initial, birthstone, or both!
You can also add a personalized message for the gift box. Available as either a 14″ chocker or 18″ necklace.
#8 A Set of Hand Decorated Eye Glasses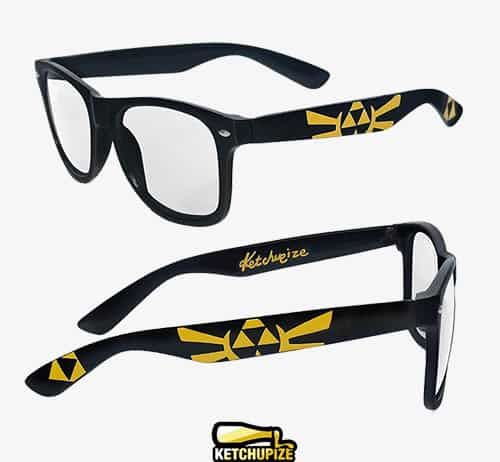 Geeks in glasses might seem like an overdone and outdated stereotype, but with these glasses, they can show off their geekiness in style (and, you know, be able to see things).
These glasses are painted by hand with high-quality acrylic that won't fade or crack and finished with varnish to keep the design fresh.
They come with standard lenses but can easily be refitted with prescription lenses by any optometrist. Also available as sunglasses.
Available for a variety of fandoms and interests: video games like Legend of Zelda and Pokemon, superheroes like Superman and Deadpool, and even TV shows like Doctor Who! You can also have the inside personalized with their name.
#9 A Personalized Star Trek Notebook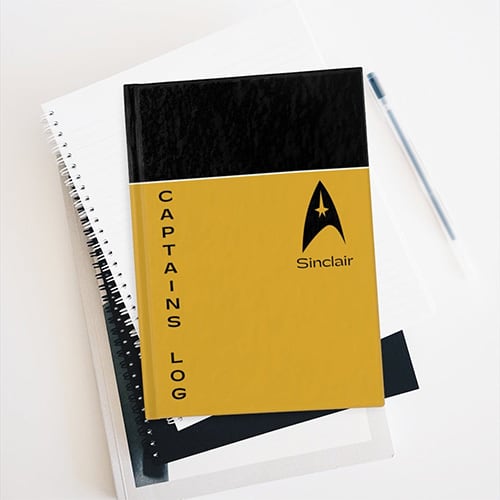 Finally, they can keep their own Captain's Log!
This 128-page journal is designed to look like the yellow Starfleet uniform. The red version is also available through the same shop but proceeds with caution: any Star Trek fan will tell you that red shirts are always the first to die.
Personalize it by adding their name under the Starfleet logo, choosing a Captain's Log or Personal Log, and selecting blank or ruled pages!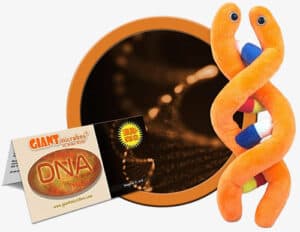 So your biologist friend can finally cuddle with their favorite microbe, neurotransmitter, or piece of genetic material!
GIANTMicrobes make stuffed plushes of all kinds of microscopic friends, from DNA Helixes and Animal Cells to Common Cold Germs and Dopamine Molecules!
Each plush is designed to look like its real-life counterpart and includes a printed card with interesting facts!
#11 Pokemon Cookie Cutters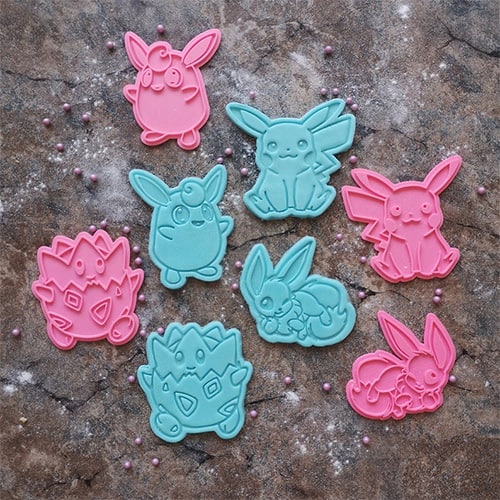 Perfect for the Pokemon lover with a sweet tooth!
These cookie cutters are 3D printed with biodegradable plastic.
They don't just create the silhouettes of their favorite Pokemon characters, they actually imprint an incredibly detailed illustration on the cookies!
Available in 3 sizes, this set includes Pikachu, Togepi, Eevee, and Wigglytuff.
#12 A DIY Model of Da Vinci's Catapult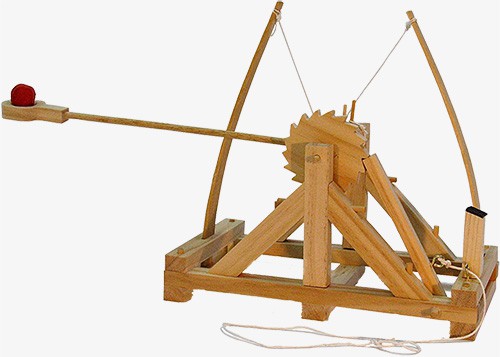 A great gift for engineers and science history nerds!
While catapults have been around since antiquity, our modern idea of a catapult is based on Leonardo Da Vinci's design. Now they can put together their very own miniature version!
This kit is great for beginner model makers. It comes with easy to follow instructions and pre-cut wooden pieces. Glue is even included!
Once finished it makes a great conversation starter for all of their knowledge about physics and the history of inventions!
#13 A Set of Coasters For Their Next D&D Session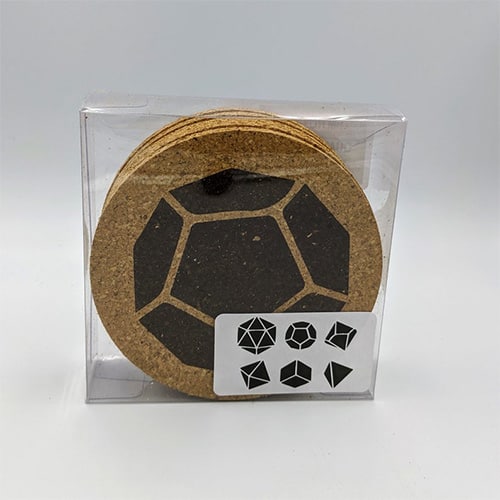 They have enough to worry about on their campaign without having to deal with condensation rings on their furniture!
These 4″ round coasters are made from all-natural eco-friendly cork and come in a set of 6. Each coaster features a distinctive Dungeons and Dragons die.
Dungeon Master, I would like to roll to give the best gift they've ever received.
#14 For The Scientist Who's Still Working On How To Feed Themselves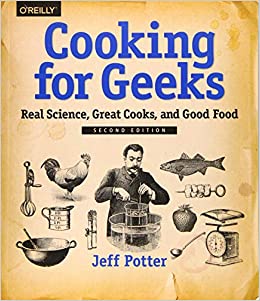 Do they understand chemistry but not cooking?
This cookbook will help them finally use their science skills to improve their culinary performance!
Jeff Potter's Cooking For Geeks will feed both their stomach and their curiosity.
It features not only recipes but information on the chemical reactions behind cooking and interviews with food scientists.
#15 A Personalized Mystery Gift Box From Their Favorite Fandom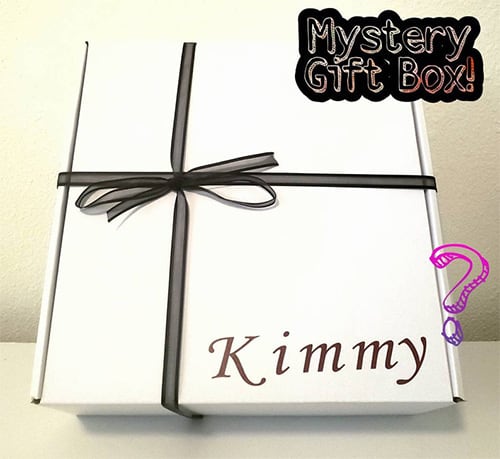 This takes all the pressure of finding the perfect gift off you, but you still get all of the credit!
Boxes come stuffed with goodies like collectible figurines, mugs, and pins. Some products can even be customized!
Choose from one of the provided categories: Disney, Marvel, DC Comics, Harry Potter, Star Wars, Halloween, Christmas, TB Movie Night, Anime, or Gamer. You can also indicate if it's for a man, woman, or child, and add details about their favorite quotes, characters, and colors!
No 2 boxes are exactly the same!
#16 Lightsaber Chopsticks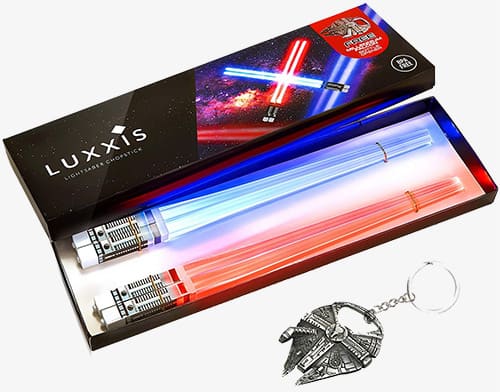 Whether they're a Jedi or a Sith, we're sure they can all agree that nothing goes better with a movie marathon than some Chinese take out!
Now they can enjoy their dinner with the appropriate utensils while staying in theme!
They come in a set of 2, either red and blue or green and purple. Since they actually light up, they make it easy to eat in the dark while they watch their movie!
Batteries are easy to replace so they can enjoy their sushi Force-style for years to come!
#17 The Unofficial Harry Potter Cookbook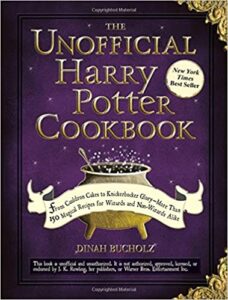 Perfect for the person in your life who's always dreamed of attending the Welcome Back Feast in Hogwarts' Great Hall or sampling one of Molly Weasley's dinners!
This cookbook is filled with 150 recipes inspired by the food in J.K. Rowling's 7-book saga. They're so easy, even a muggle can make them!
#18 A Lord Of The Rings Key Holder
They're going on an adventure!
…Or maybe just to work. Either way, they're going to need to take their keys with them.
This hanger rack will keep all their essentials where they can find them so they don't have to delay their journey to go on a side quest for their keys!
This handmade poplar rack is laser engraved with the silhouettes of the Fellowship and one of J.R.R. Tolkien's iconic quotes about leaving home. It also features 5 hooks to keep track of all their house and car keys.
Choose from 6 different stain colors!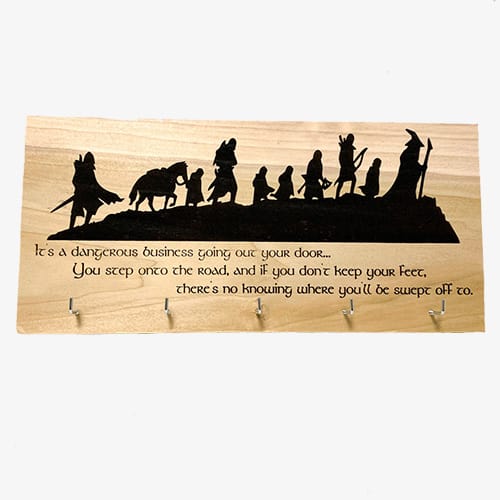 #19 A Stainless Steel Tumblr For The Reader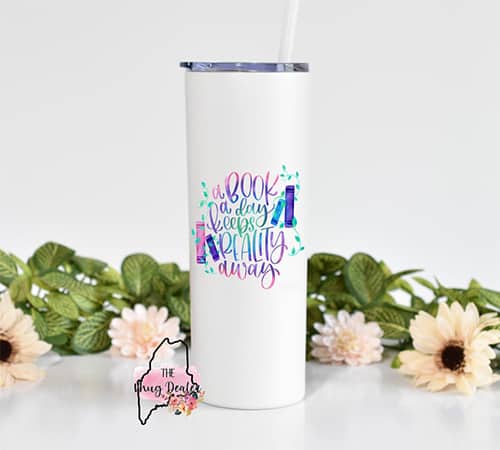 Perfect for that reader who loves to take their book to the beach, park, or anywhere else warm and sunny!
This 20 oz drink tumbler is made from stainless steel and comes with the "A Book A Day Keeps Reality Away" design printed directly on the surface in bright, fun colors! Since it's not a sticker, it won't peel off or fade away!
It's a great gift for the English major or teacher to stay hydrated during class!
#20 A Personalized Wire Bookmark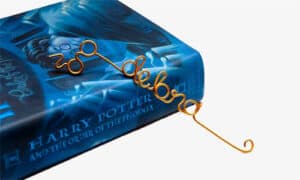 For the bookworm in your life, this is a sweet way to help them save their page!
These wire bookmarks are handmade and one of a kind. Not only is it personalized with their name, but they come in 14 different colors and are decorated with a variety of fun designs, such as Harry Potter glasses, the poop emoji, or a unicorn, to name a few!
Each one comes in a gift box that's also great for storing it in when they're not using it!
#21 A Book On The Science Of Hypothetical Questions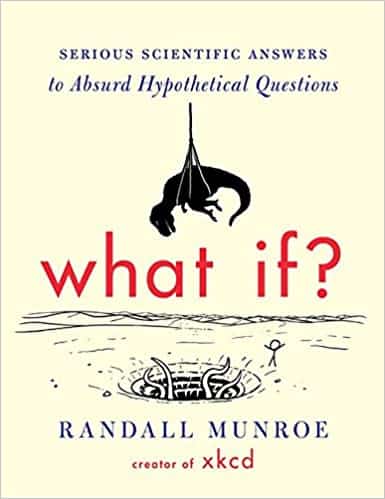 If you've got someone who is always asking "what if…" questions that are so out of this world you think "how can anyone possibly know that?" finally, someone's figured them out!
Randall Monroe has been running computer simulations on these bizarre hypothetical scenarios and providing answers via stick figure cartoons on xkcd.com for years.
Now some of his most popular answers, and even some brand-new ones, are available in What If?: Serious Scientific Answers to Absurd Hypothetical Questions.
This is the perfect gift to quench their curiosity!
#22 A Game That Will Reveal The Geekiest of All Geeks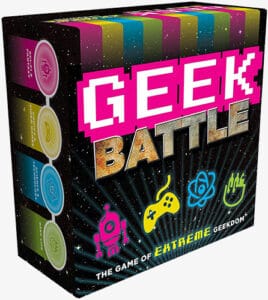 Geeks of a feather tend to flock together. With this game, they and all their friends will be able to determine who is truly the nerdiest among them!
Geek Battle is a card game that features questions about fantasy, sci-fi, video games, comics, science, and technology.
It's small and easy to transport so they can bring it along to parties with them for hours of entertainment!
Whether they're the D&D type of geek or the computer programmer type of geek, they're sure to love this game!
For the Marvel Cinematic Universe geek who loves Cap, this shirt will help them finally feel like they're a super soldier too!
This shirt features one of Captain America's iconic quotes and his signature shield! It's available as either a standard crewneck t-shirt or as a stylish v-neck.
Choose from 12 different colors!
#24 A Book On Japanese Culture For The Anime Fan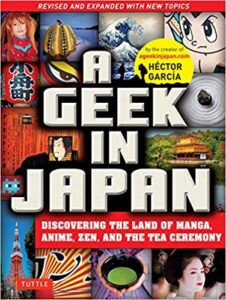 Manga, Anime, J-Pop…it's no wonder that geeks all around the world are fascinated by Japan!
A Geek In Japan delves into Japan's history, language, and culture while connecting it to the country's most popular pop culture institutions.
This is the perfect travel companion for Anime and Manga fans who are planning a trip to Japan, whether in the near future or just "someday!"
#25 A Glass Featuring Their Favorite Anime Character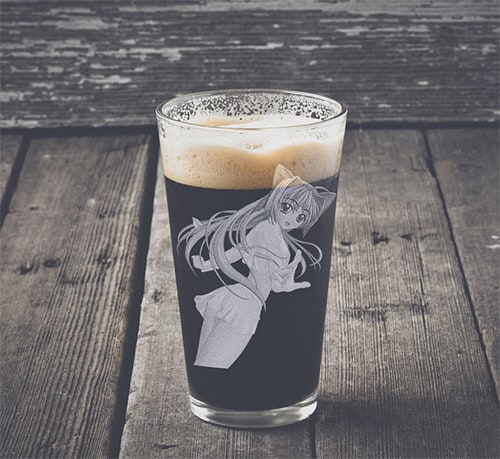 A perfect gift for the geek who loves beer and Anime!
These high-quality, heat-tempered pint glasses are made-to-order with any Anime character of your choosing! They base their design off a photo you submit, so you even get to pick the outfit and pose!
This is the perfect way to celebrate your Anime fan's interest with an extra-personal touch!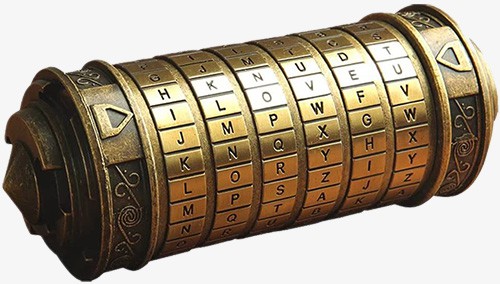 A great gift for the puzzle-master or amateur code breaker!
Based on the cryptex from The Da Vinci Code, this puzzle lock can't be opened without the secret code!
The default is 'iloveyou,' but it's easy to change the password to whatever you want and leave them clues to help figure it out!
You can hide another small gift in the cryptex itself. Perfect for the person who wants to solve ancient mysteries a la National Treasure themself!
#27 A Key Ring That Lets Them Know They Have A Special Place In Your Heart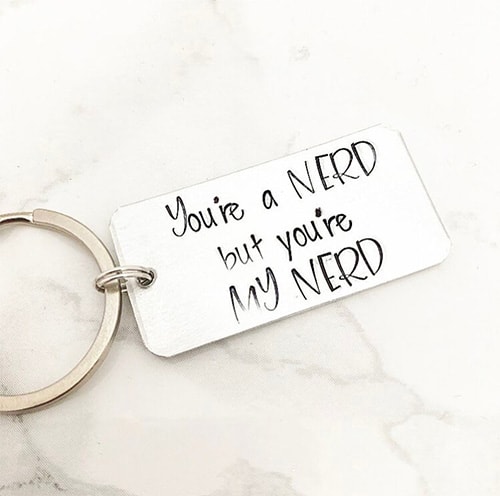 Are they a colossal nerd? Absolutely. But would you have them any other way? Definitely not.
This is a great way to tell them you love them, quirks and all. Keyrings are made from aluminum and each one is hand stamped letter by letter. No 2 are exactly the same!
You can choose to have it say "geek" or "nerd," whichever term of endearment you feel fits your favorite weirdo better!
#28 An Engraved Pen For Your Favorite Mathematician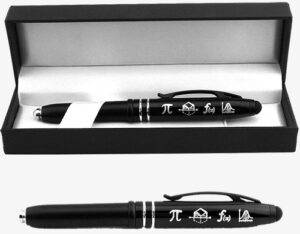 Your favorite math nerd, teacher, or engineer will love this!
Not only is it a standard ballpoint pen perfect for signing important documents or grading homework, but it also includes an LED light and a touchscreen stylus nub.
The pen is stylishly engraved with the symbols for pi, geometry, function, and integration. It's easy to replace the ink and batteries so they can use it for years!
#29 A Truly Magical T-Shirt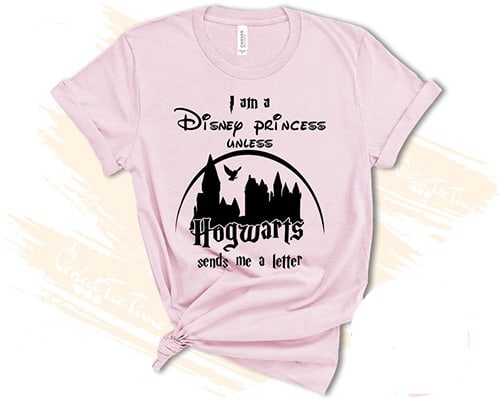 For the multifaceted geek who dreams of casting spells and talking to small animal friends, and probably visits Orlando more than the dentist.
This shirt is perfect for the Potterhead-slash-Dinseyphile in your life! It combines the Disney logo with Hogwarts and features the saying "I am a Disney princess unless Hogwarts sends me a letter."
The design is professionally screen printed with eco-friendly inks on super comfortable cotton t-shirts.
Available in 8 colors: white, athletic heather, pink, Columbia blue, natural, charity pink, leaf green, and aqua blue.
#30 An Out-Of-This-World Blanket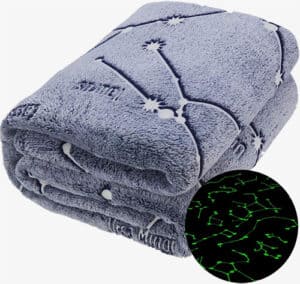 Outer space is, admittedly, pretty neat. But if you have a hardcore astronomy geek in your life, they'll love cozying up in this fleecy blanket to ponder the night sky!
Made from premium microfiber, this blanket features the constellations of the night sky. But that's not all: the constellations glow in the dark!
It measures about 4'x5′ and is machine washable!
#31 A Wine Glass Fit For A Time Lord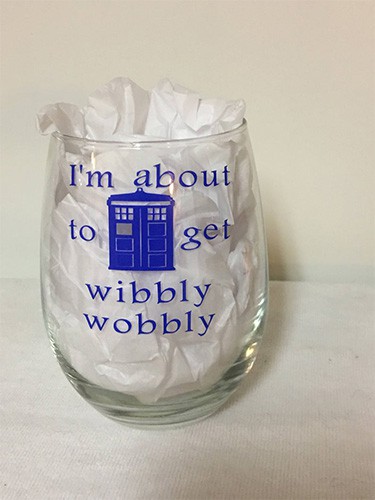 If only they could hop in their TARDIS and make happy hour last longer. At least this with this wine glass, they'll be able to enjoy it in style while it lasts!
This stemless wine glass holds 21 oz and is printed with the famous TARDIS and a play on one of the Tenth Doctor's most iconic quotes about the nature of time.
The design is made from premium outdoor vinyl in Police Box Blue that's made to last!
#32 A Less-Than-Straightforward Clock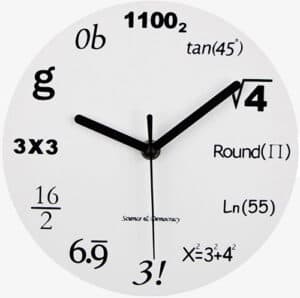 Your favorite mathematician will get a kick out of telling time with this clock!
Instead of standard numbers, each hour features a different equation to solve to get the time.
Being able to easily tell the time while everyone else is scratching their heads is sure to make them feel like a real mathemagician!
Available in either 8″ or 12″ variety, or with white symbols on a black background.
#33 An Accessory For Your Favorite Nintendo Fan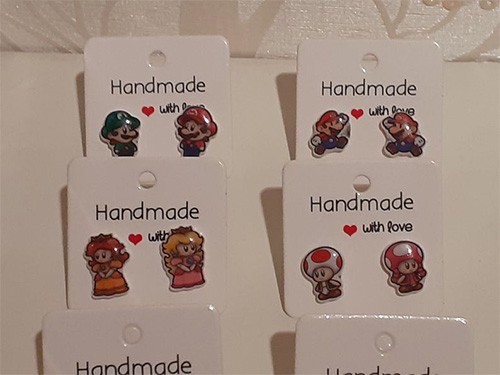 Mario and the gang have amassed quite a fanbase after all these years. If you know someone who really, really loves SmashBros, these are the perfect accessory!
These cute little studs are all handmade! Choose from 8 different characters from Mario and Luigi or Peach and Daisy to the Star or Piranha Plant.
These are a great way to add a little bit of nerdy style to their everyday fashion!