Farmers are an integral part of society. They provide the necessities like food, crops, etc., that make our lives smoother. Farmers deserve the world for what they offer to everyone around. 
If your father is a farmer, you must get him unique and personalized gifts that will melt his heart and make him realize your love and affection. These gifts should be practical and match they're already exciting and adventurous lifestyle. 
It can be tricky picking a surprise for farmer dads. We have curated this guide with the best and most affordable findings for your father. You can quickly grab presents from Amazon, Etsy, or other online websites for any occasion. These keepsakes are durable and meaningful and will hold the utmost value for your dad.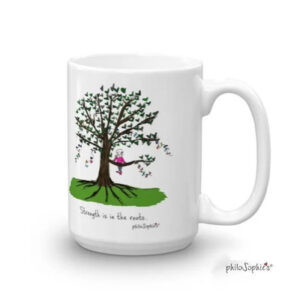 A farmer who loves growing or drinking caffeine deserves a cute coffee mug. Also, a message saying, "Life is better on the farm," will make his day brighter. These ceramic mugs are available on Etsy and are ideal gifts for any occasion. 
These adorable mugs come in a custom color with a black handle and hold up to 11 or 15 ounces of liquid. They are microwave and dishwasher safe, so there's no hassle in heating the milk or washing it.  
Mugs scream adorability and affection, and coupling them with beautiful farm quotes is a brilliant choice. Fathers would love to start their day with a fabulous gift from their kids.
This is where you can get it from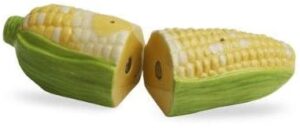 Salt and pepper are a must to bring life and flavor into a dish. What would be a better gift than salt and pepper in cute ceramic corn-shaped shakers? It is a perfect gift for farmers' fathers to bring deliciousness to their table. 
These are ceramic, and hand washes only. The corny design will brighten the farmers' table. It is an ideal gift to sprinkle some flavor into someone's life who grows food and crops. 
Your father will love this thoughtful and practical gift. Not to mention, it is easy to display and garner praise from friends and relatives. It's a sweet deal, isn't it?
This is where you can get it from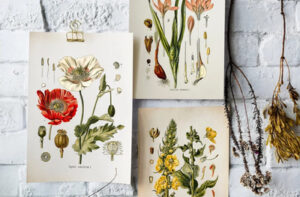 A farmer indeed loves his veggies. Blending this love into a decor piece makes for a brilliant gift. The vintage-style vegetable print posters are perfect for beautifying the farmers' place. He can hang it in the kitchen, living room, or other location. 
These print posters are not just internet copies but unique digital arts. These are ideal for hanging in a farmers' place. It is a high-quality print on the finest paper from France, available on Etsy. 
Decoration pieces are always an excellent investment. These are durable and can last a lifetime. Your farmer dad will be over the moon, knowing how well you know him. 
This is where you can get it from
On the hottest and coldest days, a farmer works day and night to produce crops. The challenging days attack his skin and lip care. Lips constitute the most sensitive part of the human body. Since they don't have a protective layer, the UV rays affect them directly. It is essential to take care of this body part. 
Since your farmer dad doesn't worry much about personal care, it becomes your responsibility to gift him the same. A classic medicated lip balm will help him protect his beautiful lips from peeling and damage. 
This gift displays how much you care about your father. The lip balm soothes, heals, hydrates, and protects from unwanted damage. 
This is where you can get it from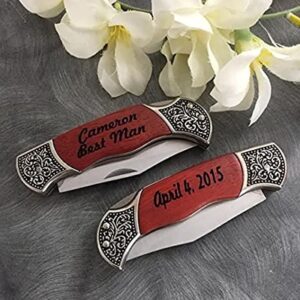 While gifting a farmer father, you must keep personalization and practicality in mind. Combining both aspects gives a brilliant gift- a custom engraved pocket knife. The pocket knife is big enough for actual use, and the engraved message reminds the father of his kids.
It has an elegant design, and the small size is ideal for on-the-go farmers. The stainless-steel blade does not rust or corrode, staying durable for long. The beautiful craftsmanship will melt your fathers' heart. 
It is a perfect gift for any occasion as you can customize the message per your needs. Just think of how happy your father will be while working in the fields and flaunting the adorable gift from his kids.
This is where you can get it from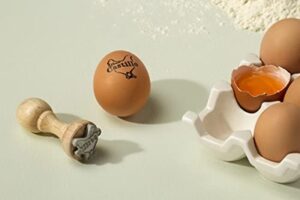 An incredible achievement for your father will be when he stands apart from the crowd in the next farmer's market. Are you thinking about how this is possible? When you gift your father the custom egg carton stamp, it will make his general product a brand. Branding has its benefits, and this beautiful customized stamp assures the same. 
This gift is excellent as it kills two birds with one stone: more customers and a happy farmer. The stamp is highly durable and won't dry out quickly. The beautiful details are sure to attract customers. 
The egg carton stamp is available on Etsy at incredible prices. Make sure you avail of the same and bring life to your father's eggs. 
This is where you can get it from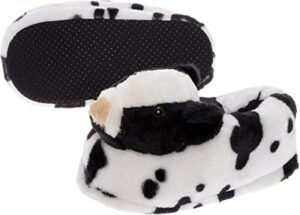 Slippers are essential for every person and form a necessity. They make a great gift as well. However, adding sparkle and fun for your farmer dad is the way to go while gifting. We introduce you to the most adorable and comfortable slippers for your farmer dad- the cow slippers. 
If your father weren't obsessed with cows before, he would become now. These plush cow design slippers have a foam sole, soft fur, and sweet eyes and nose. These slippers are perfect for lounging after a hard day. 
Unlike other foam slippers, these won't wear off on their own. They have traction holes to make them stay where you want. Thus, take care of your father's feet and gift him the most comfortable pair. 
This is where you can get it from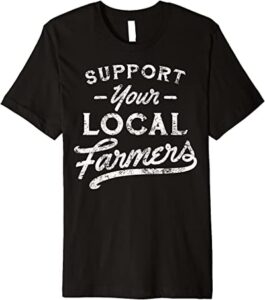 Farmers go through a lot of pain to bring the necessities to their and others' homes. However, many go unnoticed or get crushed under the burden of providing for their family. Competition plays an enormous role in dashing their spirits. 
Therefore, as a mark of support to your father and other local farmer dads, gift him a "Support your local farmer" t-shirt. It will be a gesture of encouragement and respect for your fathers' deeds. He will indeed love you a lot more with this minor act.
Fathers seek nothing but love and affection from their kids, especially their work. The printed and comfortable t-shirt will be your praise and care and will melt your old man's heart. 
This is where you can get it from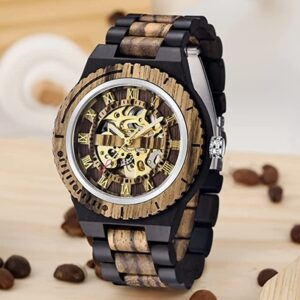 Good-quality watches are usually crazy expensive. However, what if we tell you there's a breathtaking wooden wristwatch you can gift your farmer dad for his birthday or fathers' day at just $40? 
Available on Amazon, these sensational pieces are fully functional. Moreover, these are perfect for people with allergies and sensitive skin. The band is adjustable with a folding clasp. It has a luminous pointer to reflect the time in the dark. The excellent and stunning design is ideal for everyday wear. 
Gift your old man this delightful watch and your time for the best day of his life and beyond. 
This is where you can get it from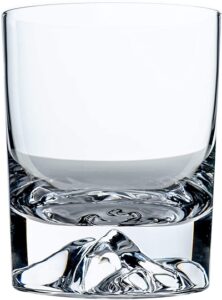 Farming days are long, challenging, and tiresome. Therefore, a farmer would need a perfect cocktail in a beautiful glass to rewind the system. Gift your old man a whiskey glass with a detailed Bison illustration. 
The premium quality glassware provides class and pairs well with an old-fashioned scotch or bourbon. They are nice, durable, and make for a perfect housewarming or Christmas gift. It is brown and 100% lead-free. 
Remind your dad to relax and chill with these beautiful babies available on Amazon. Your father will remember you while drinking from the classy glass. Also, it is perfect for flaunting with friends, family, and relatives. 
This is where you can get it from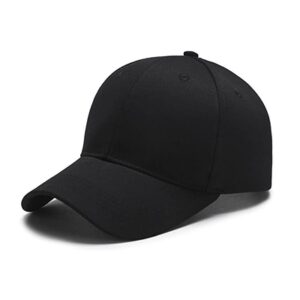 Working on the farm with a hot sun beaming its rays is challenging. Your old man will need protection for his skin, hair, and entire body. A classic baseball cap is ideal for shielding him from harmful UV rays.  
The original baseball caps are perfect for routine wear and do not irritate the skin. They are lightweight, adjustable, and available in different colors and patterns for mix and match. 
These caps look fantastic and add to your fathers' identity. Apart from farm days, he can wear it while going out with friends, playing sports, etc. You won't regret gifting him these, especially if your father is a hat collector. 
This is where you can get it from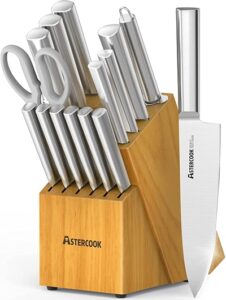 Gifts are better when they serve a purpose along with the connected emotion. For a farmer, his tools and techniques are the most valuable. Although they may not require more, a cutlery set with a woodblock is a pretty useful gift.  
Your farmer dad can prepare for harvesting with the 14-piece cutlery and knives. The stainless-steel knives have an ergonomic design. The wooden block makes storage efficient. 
The set is available in different colors and adds character to the kitchen. A farmer dad who loves to cook will make the best use of this practical gift. 
This is where you can get it from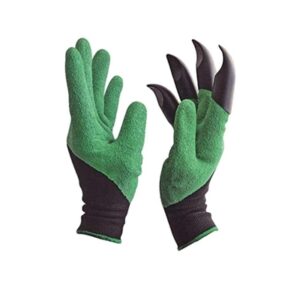 Gloves are a must-have tool for farmers. It protects their hands from pesticides, fertilizers, dirt, bacteria, and other harmful things. If you see your father wearing the same worn-out gloves, gift them a new pair. 
Fathers are always reluctant to buy things for themselves even if they need them. Therefore, when you gift them those things, they will realize that you pay attention and care for them. These washable and comfortable gloves are available online and will safely assist your father in farming. 
It has built-in claws to help dig and plant seeds or crops. The material is puncture-proof making them durable. 
This is where you can get it from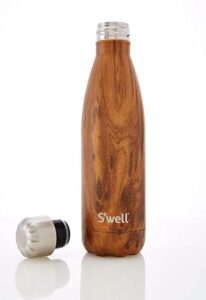 Farmers work hard under the beaming sun. They must frequently hydrate to sustain themselves. Therefore, the brilliant idea is to gift them a rustic, stainless steel bottle with a farmer-friendly exterior. 
The triple layer vacuum insulated bottle keeps hot drinks for 18 hours and cold for 36. The 17 fluid ounce bottle is available in different colors, patterns, prints, and textures. It has superior functionality and is perfect for reuse. 
The condensation-free design protects your bag and other articles from getting wet. Your father will promote the significance of sustainability and hydration with the fabulous bottle gifted by his kids. 
This is where you can get it from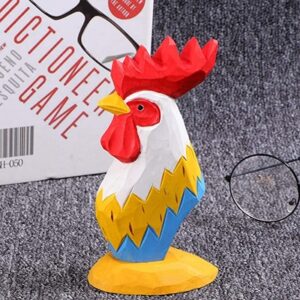 If you seek the most unique, funny, and helpful gift for your farmer dad, look no further. The chicken-wearing eyeglass holder wins the race of the most creative present. Your father can store his eyeglasses when not in use on this stand. 
This adorable stand works as a decor piece. It is handmade and adds natural beauty to the existing interior. Your father can keep it on his nightstand or office desk and smile whenever he looks at it. 
It stays stable even without the eyeglass due to its sturdy build. It is adjustable to accommodate different depths of eyeglasses. 
This is where you can get it from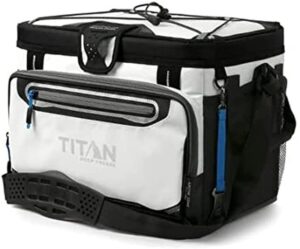 While farming, it is easy to forget about lunch or delay it for a vital task. However, it can lead to stale food in the end. Therefore, to enable your father to eat fresh food even after a long, hard day at work, gift him an insulated zipperless cooler. 
This cooler reflects heat rather than absorbing it to keep the lunch cold. The rugged look and design make it a perfect match for a farmer. It's leak-proof, water, and stain-resistant. 
The back saver shoulder strap with pads is adjustable for convenience and comfortability. Gifting this item will regularly provide your father with fresh food and preserve his health. 
This is where you can get it from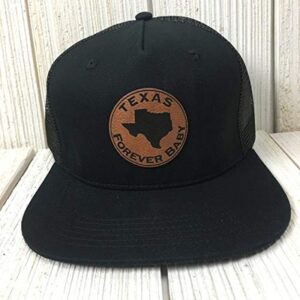 Many farmers have been working on their farms for decades. Their work has become a part of their identity, and to celebrate it, you can gift them a customizable trucker hat. You can add your farms' logo on the cap to show your father's brilliance and hard work. 
The handmade hats are of premium quality and make for an excellent gift. The cap bears a leather patch on which you can get the name and logo of your farm engraved. It is a perfect gift for Fathers' Day or his birthday. 
Your father will love to display his kids' gifts in front of the family and friends. Also, these hats go with different fashion styles, so your dad does not embarrass himself. 
This is where you can get it from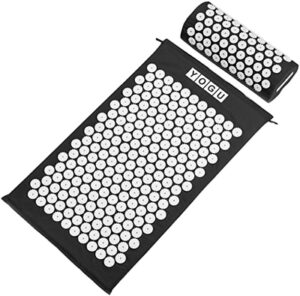 A farmer works all day long and is sure to throw his back out and have sore muscles. If you see your father working heavily and tiring himself out, you need to give him this acupressure mat and pillow set. 
This set relieves back and neck pain and relaxes sore muscles. There is no extra hassle involved in availing this state. All your father has to do is lie on the mat and take a 10-30 minutes' nap. The nubs keep tension at bay and relieve soreness. 
It provides holistic pain relief as it covers the neck and the back. The acupressure points stimulate nerves and enhance circulation to wear off the tiring day. 
This is where you can get it from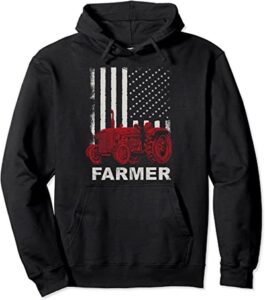 To appreciate a farmers' hard work and skills, gift them a sweatshirt that reads "American farmers." The credit for whatever we eat or wear goes to a farmer working all day and night. A crewneck sweatshirt will make them feel proud and protect them in chilly winter mornings. 
Your father will love to see the gift that respects their profession and shields them from the harsh weather. It will make him realize how caring and affectionate his kids are for him, boosting his energy. 
This is where you can get it from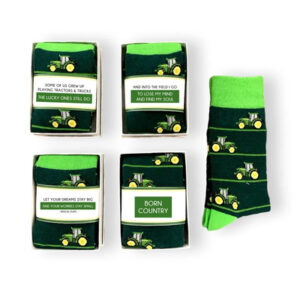 A farmer gets up early to plow the field and raise crops for everyone's benefit. Therefore, gifting them a pair of socks with funny quotes will make him laugh and work with more energy. 
These socks will keep his feet warm and soft. The sock pair from Etsy reads, "I don't snore" on one and "I wish I were a tractor" on another. These funny sayings will surely tickle the funny bone while he wears it with his favorite clothes. 
This is where you can get it from
Often farmers deal with stubborn crops that don't grow on time or in the correct quantity. You can lighten these situations by gifting him a metal garden sign saying, "Grow dammit." It is an excellent gift to remind farmers to pay extra attention to stubborn crops. 
It is a large-sized sign that fits in planters on its own. It is naturally rusted and does well over time. The rustic design matches well with the farm and can be worn in all-weather. A farmer-dad will love adding it to his field and will have a good laugh. 
This is where you can get it from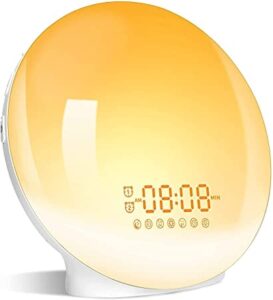 A farmer is in the habit of waking up early. However, sometimes after a tough day, the sleep becomes so relaxing that it overstays its welcome and delays the routine. You can gift your farmer father a sunrise alarm clock to counter this and provide a refreshing waking-up experience. 
The sunlight clock lightens gradually like an actual sunrise for a more natural experience. It has different colors, allows snoozing, and has an FM radio button. It can also work as a bedside or night lamp. 
This is where you can get it from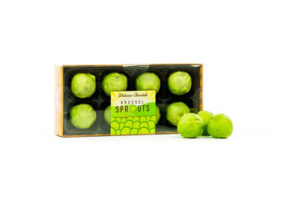 Although farmers grow Brussel sprouts, they may not like them. And even if they do, it will be a surprise when you gift them realistic Brussel sprouts made of white chocolate. A little prank never hurt anybody, and this one surely won't. 
It will be fun to watch your fathers' reaction while opening the gift, revealing the Brussel sprouts, and tasting them, only to find out it is chocolate. This delicious treat is available on Etsy and is entirely handmade. You can check the ingredients beforehand to prevent any allergies. 
This is where you can get it from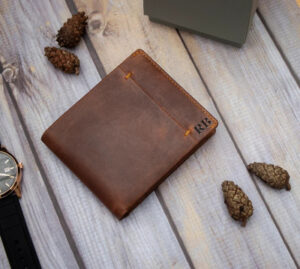 You can gift your farmer dad a rugged full-grain leather wallet engraved with his name. It will be handy in challenging times at the farm. Also, if it gets lost, the name can help identify the owner. 
It has enormous space to store lots of cash. You can make it unique by adding jokes, catchphrases, or initials. Also, the sentimental value attached to it when kids gift their dad such a precious gift will warm his heart. 
It is available in different colors at Etsy and can withstand harsh working conditions. 
This is where you can get it from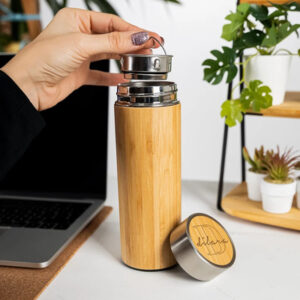 Farmers work on fields and drive tractors every day. Therefore, you can gift them a ceramic tumbler with a lid to keep them hydrated with their favorite hot or cold beverage or water. It will ensure the drink does not spill and stays at the same temperature. 
The excellent design looks fabulous on the tractor cup holder. It is handmade, dishwasher safe with tractor prints, and an "easily distracted by tractors" sign. It is a perfect gift for any occasion and is available on Etsy to ease your work. 
This is where you can get it from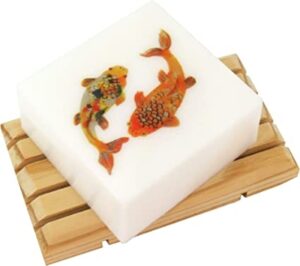 Soaps form an excellent gift for personal hygiene and care. Farmers must keep themselves clean as they stay in dirt, mud, and pesticides. Therefore, gifting them a funny ear of corn soap makes for a humorous yet valuable gift. 
The attention to detail in its creation is outstanding. It looks and smells exactly like a corn cob. So, if your father is a fan of corns, gift them this humorous soap item. 
This is where you can get it from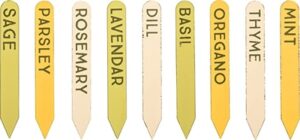 A farmer would love to beautify his field with herb markers. It will help him in two ways: One as a decor piece, and two, he wouldn't have to answer every time which crop is which. 
These colorful herb markers are a beautiful and practical gift. They can last all seasons without fading. The random bright combos are made of porcelain.
This is where you can get it from
Summing Up
Farmers are one of the most dynamic people on the planet. They deserve the best things in the world. We hope that our gift guide will help you enrich your fathers' life and add value and colors. These thoughtful gift items will make your father smile and melt his heart.