Whether your dad is from Chicago or a fan of the NBA and its history, you are simply bound to know Michael Jordan. Before today's stars like LeBron James, Kevin Durant, and Stephen Curry started to dominate the league, it was Jordan who showed the way in terms of play style as well as how you conduct yourself off the court.
Any father would gladly welcome a gift related to Jordan since it instantly associates them with the attitude for all-time greatness. Here is a list of twenty-seven Air Jordan items that have been compiled to help in your gift giving game: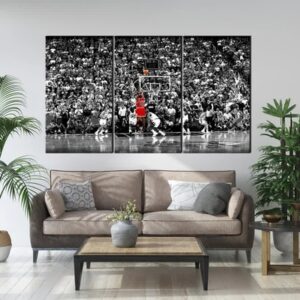 This print captures one of the top plays in Jordan's career, since it was the game-winning shot that clinched his sixth championship with the Chicago Bulls.
You can see the amazing detail such as the terrified looks on the faces of the Utah Jazz fans who felt the shot would go in once it left MJ's hands.
This is where you can get it from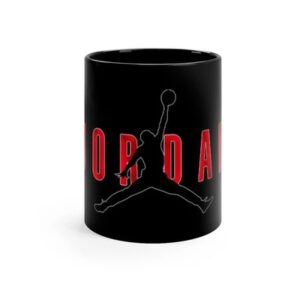 Help him start his day with a reminder to always strive for greatness and being legendary with this ceramic mug that has a predominantly black theme together with a red color palette for the Jordan name.
These details combined with the Jumpman logo make for a clean and classic design.
This is where you can get it from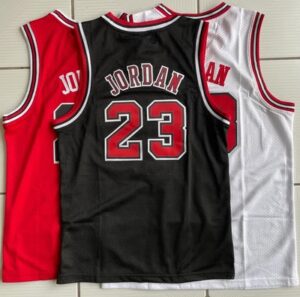 Any Jordan fan will come to appreciate this retro jersey which the Chicago Bulls wore during the first two championships in their second three-peat.
During this time the New York Yankees were the most dominant franchise in the MLB, so this might also be a nod to the pinstripes that they were also known for.
This is where you can get it from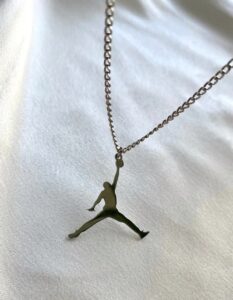 Wear your admiration of Michael Jordan proudly around your neck for everyone to see with this Jumpman pendant necklace. While being made of 925 sterling silver, there are still three finish options available based on your own preference, which are silver, rose gold as well as 18 karat gold.
This is where you can get it from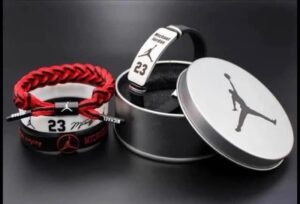 Mix and match your Jordan bracelet for any occasion, with this set of four that comes packaged in an elegant tin stamped with the Jumpman logo. This set comes with silicon baller bands in black and white, a woven red and black polyester cord bracelet, as well as a stainless-steel version.
This is where you can get it from
This shirt has the well-known image of Jordan soaring in for a dunk with his tongue out printed on it – which is a very familiar sight for his fans. In order to help you get the perfect shirt, this item is available in sixteen colors as well as sizes ranging from small to 5XL.
This is where you can get it from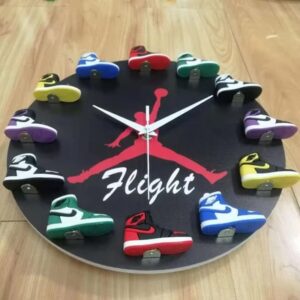 Time is our most important resource, and basketball players probably know this better than anyone else as they get constantly reminded of this fact by the game's shot clock.
An additional design detail for this item would be the mini sneakers around the black clock face that has the red Jumpman logo in the middle.
This is where you can get it from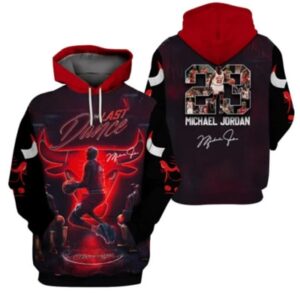 The colorway for this hoodie keeps with the Chicago Bulls theme, while the images appear to highlight their second run of three straight championships. Details such as MJ wearing Jordan 11's in the front image, the Larry O'Brien trophies, MJ's signature, as well as the words "The Last Dance" make this item a keeper for his fans.
This is where you can get it from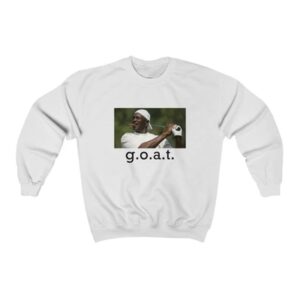 Michael Jordan was known to engage in a round or two of golf, with this shot of him taking a swing while puffing a cigar probably being one of his sessions with his good friend, Charles Barkley.
Aside from keeping you warm, this is also a great item to show a side of MJ that is not known that much to many.
This is where you can get it from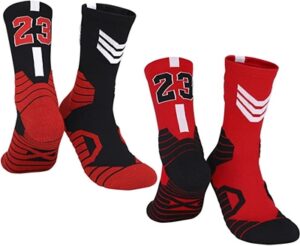 Any basketball player should know that your socks are just as important as the sneakers you wear. These breathable, anti-slip, and pressure relieving polyester blend socks will help raise his basketball game, or just give him quiet confidence while he walks around and does his daily activities.
This is where you can get it from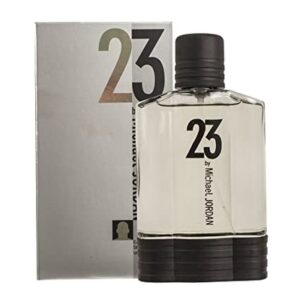 Why stop with being great in just the basketball court when you can also be dominant with this cologne? No one will miss out on your masculine scent with the notes of fig leaf, geranium, watermelon, magnolia, musk, grapefruit, and black currant, that will surely elevate your overall style.
This is where you can get it from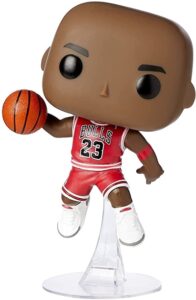 No one gets a Funko Pop done of himself unless he was able to make a definite mark in popular culture of his time. You can now playfully capture and relive the nostalgic free throw line dunk MJ made in the 1988 NBA Dunk Contest with this vinyl collectible.
This is where you can get it from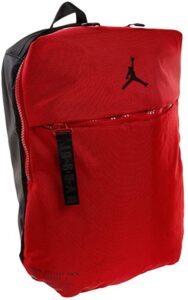 This red and black backpack lets you carry your laptop, aside from having a front-zip pocket for small items that you need regular or quick access to like your IDs.
You can easily see the quality of this item with the Jumpman logo stitched in front, cushioning, and mesh panels which make your carrying as convenient as can be.
This is where you can get it from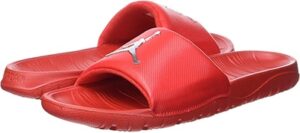 You can't always wear sneakers, even if they are Jordans, which is why you need these sandals for those times when you need to give your feet a break. These red slides feature foam soles, and with the solver Jumpman logo in front, will make you stand out in any crowd.
This is where you can get it from
Everybody needs to have a good cap available before and after a basketball game, or as an additional accessory for their casual wear. This polyester cap features an interior cotton band to wick off your sweat, and with the Jumpman logo as well as Jordan name on it, instantly looks better than other products out in the market,
This is where you can get it from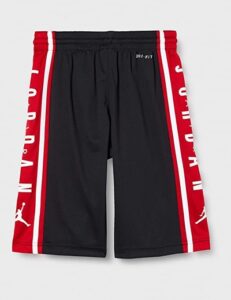 No basketball outfit is complete without the right shorts, which is why this red and black number which keeps with the Jordan theme is exactly what you need.
These dry-fit polyester shorts will leave you feeling cool and comfortable while you play, aside from also featuring side pockets to keep small items in.
This is where you can get it from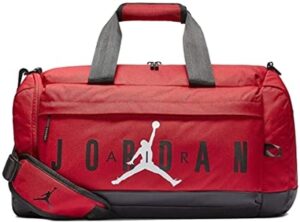 You can use this heavy-duty duffle bag when going on vacation, as well as for any other occasion that calls for you to carry so many things.
It is most perfect for going to the gym or carrying your basketball equipment though, as a separate compartment is also conveniently provided for your sneakers.
This is where you can get it from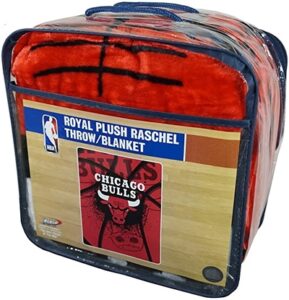 You won't be seeing red like a bull, but feel like a champion Chicago Bull, when you get this Rachel throw blanket to keep warm and snug. It is made of polyester but is also machine washable, and can easily be draped over your bed, sofa, or chair.
This is where you can get it from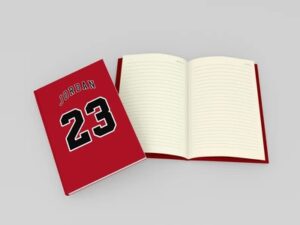 When you have a red notebook that has Jordan on its cover, everyone will instantly know that you hold yourself to a high standard of excellence.
Get him inspired to write down his important notes and thoughts when he uses this A5 lined notebook that has two hundred pages.
This is where you can get it from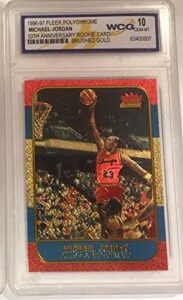 There has been a renaissance when it comes to collecting basketball cards, especially when news would come out how some of them would fetch prices up to the millions of dollars in auctions.
This anniversary rookie card from Fleer would be a great addition to any collection, especially since people did not know just how great a player, he would turn out to be when he was just starting out.
This is where you can get it from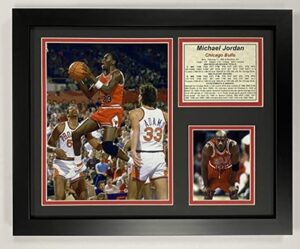 It's like you are getting an improved version of a Michael Jordan basketball card with this photo collage that you can hang on your wall for better appreciation. It contains two iconic pictures from early on as well as late into his career, along with his career statistics with the Chicago Bulls.
This is where you can get it from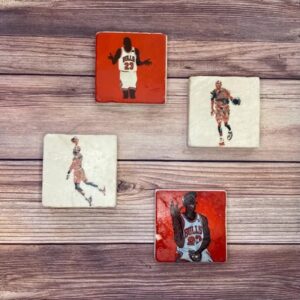 These handmade tile coasters come in a set of four and features the iconic MJ moments including those during his first three-peat such as his shrug during Game 1 of the 1992 NBA finals against the Portland Trail Blazers. Rustic interior designs will be complemented or enhanced by these pieces.
This is where you can get it from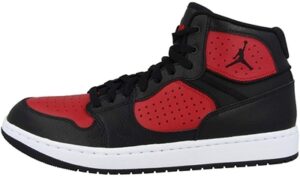 Michael Jordan changed basketball forever, including its sneaker culture, leading to him having his own line called the Jordan Brand that counts current NBA stars like Luka Doncic and Zion Williamson.
Fans of MJ would jump at any opportunity to get his shoes, and the seventeen colorways available will be sure to complement your style.
This is where you can get it from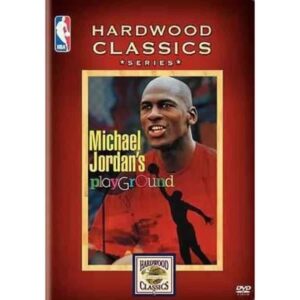 People who are too young to have seen Michael Jordan in action were nevertheless introduced to his legendary career with the 2020 sports documentary "The Last Dance". This video was made prior to MJ winning his first championship and is an absolute must-have for all memorabilia collectors.
This is where you can get it from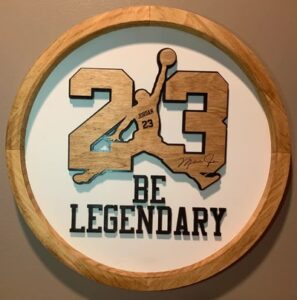 Easily draw inspiration each day with this beautiful wooden tribute piece to Jordan that was both cut and engraved using laser technology. Featuring his iconic number 23, Jumpman logo silhouette, signature as well as the words "Be Legendary", there is probably nothing more than an MJ fan would need to look for in a wall decor.
This is where you can get it from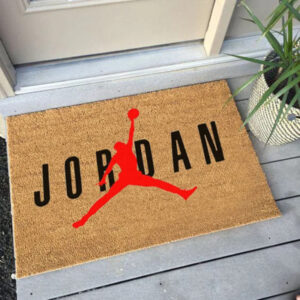 Jordan's greatness can be traced to his belief in continuously working hard to master the fundamentals of basketball. With this Jumpman coconut coir and PVC doormat, everyone will always be able to do as well as master the basics when it comes to keeping your floors clean and dry.
This is where you can get it from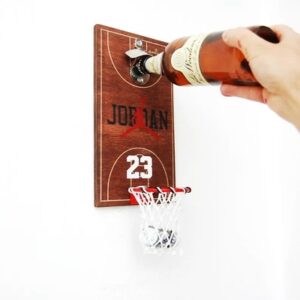 Combining any simple daily task with basketball is a recipe for success, and this was certainly the case for this idea of mixing a wall-mounted bottle opener and hoop. This will be a great novelty item for a bar, or even at home, so that opening bottles now becomes more than just a chore.
This is where you can get it from