You've been repeatedly trying your best to shop around but have found it unbelievably hard to find the perfect present for your boyfriend. Relax, don't beat yourself up too much about it, and read on, so you can find out how to get him the best gift ever to show just how much you appreciate him and everything that he does for you.
Whatever his hobbies or interests may be, here are twenty-seven exceptional ideas costing under $1,000 each for your gift to him that will leave him absolutely thrilled: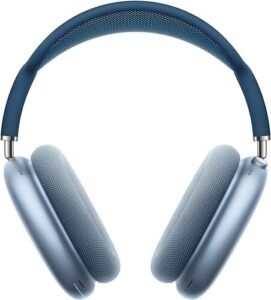 The Apple AirPods Max has many useful and versatile features for him. During times when he needs to attend some online meetings or classes, he can use the noise cancellation features, while he can also activate spatial audio for theater-like sound for when he wants to just kick back and play games or watch movies.
This is where you can get it from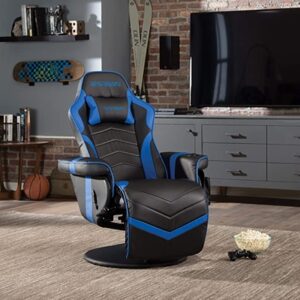 This gaming chair will give him high-level comfort if he is a gamer or if he needs to sit in front of his computer for long periods of time. He can recline on the chair while using the footrest and headrest with his drink in the built-in cupholder for short breaks as well as maximum relaxation.
This is where you can get it from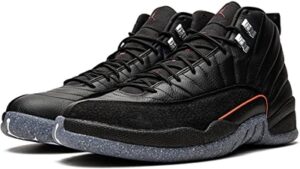 Any diehard NBA fan would appreciate the rich history behind these sneakers. Michael Jordan wore these during "The Last Dance" or his sixth championship with the Chicago Bulls during the 1997-1998 season, where his famous "Flu Game" in the Game 5 of the Finals against the Utah Jazz also took place.
This is where you can get it from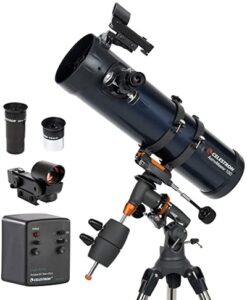 Whether he's an armchair astronomer, active observer, equipment aficionado or amateur scientist, the Celestron AstroMaster 130EQ-MD will be a great telescope for him. This comes with two eyepieces, a travel tripod, a free download of their top-rated astronomy software program, as well as the Star-Pointer red dot finderscope that makes locating stars much easier for him.
This is where you can get it from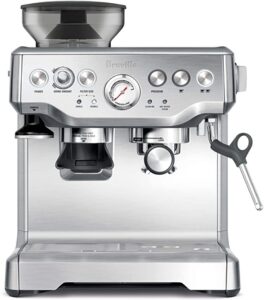 The Breville Barista Express is guaranteed to raise your coffee game to a whole new level! With its integrated grinder, steam wand for microfoam milk texturing, as well as optimized water pressure and temperature controls, you will be able to enjoy great-tasting coffee that simply can't be achieved using your typical coffee maker.
This is where you can get it from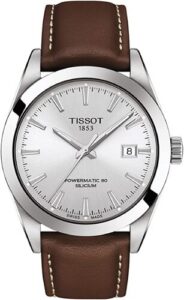 This quality timepiece from Tissot can join him for any occasion. He doesn't even have to remove his watch when swimming because it's water resistant, but the elegant combination of its brown cow leather bracelet, stainless steel case and sapphire crystal watch glass will also match well when he needs to wear formal attire.
This is where you can get it from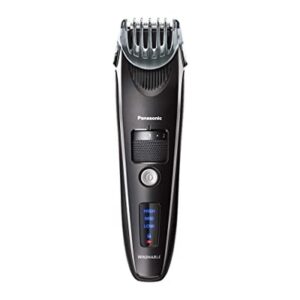 The Panasonic ER-SB40-K performs faster, as well as does not require creams, gels and oils when compared to manual razors. With its multiple setting and attachments and cordless functionality, your man can be as clean-shaven as well as be able to opt to maintain the length of stubble beard that he wants.
This is where you can get it from
These Ray-Ban sunglasses will give UV protection for his eyes, while still providing natural vision that would allow him to engage in activities like driving. Its gold frame and green, hexagonal lenses effectively combine traditional and modern elements that are distinct to the Ray-Ban brand.
This is where you can get it from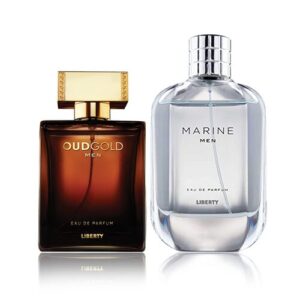 Memoir Man is a masculine Eau de Parfum from Amouage, which is an internationally recognized luxury fragrance house. Due to its high fragrance concentration, the notes of wood as well as leather which this scent gives off will last longer when compared to Eau de Toilette or Eau de Cologne.
This is where you can get it from
He doesn't have to be a hip-hop legend to rock this handcrafted 14 karat gold over stainless steel piece worn by industry icons such as Jay-Z and DJ Khaled. It also comes in a lovely box containing a heartwarming message where there are many options to choose from.
This is where you can get it from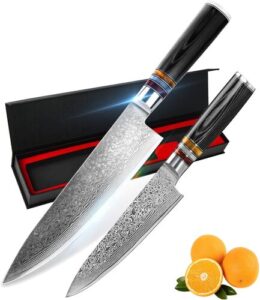 This Yoshihiro knife set is forged in the Damascus tradition and is composed of 46 sheets of steel. It contains a Gyuto, or the Japanese version of the Chef's Knife for quickly chopping meat, fish, and vegetables, as well as the Petty Knife, for situations when movements would be more restricted.
This is where you can get it from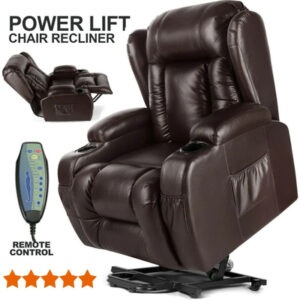 This massage chair covered in quality polyurethane leather has a heating control system, five massage modes and intensity control to provide your boyfriend the best rubdown experience. It can also recline as well as tilt forward for further relaxation and to make it easier to stand up after your massage.
This is where you can get it from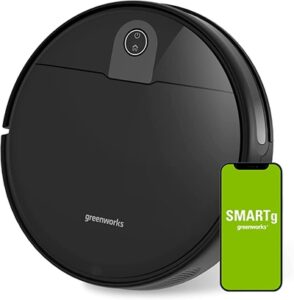 Greenworks made this vacuum cleaner is both manually as well as remotely controllable with their SMARTg app, aside from also being compatible with Amazon Alexa and Google Assistant. Say goodbye to any hairs from pets, and this vacuum even has a quiet mode so it can clean while you take your nap!
This is where you can get it from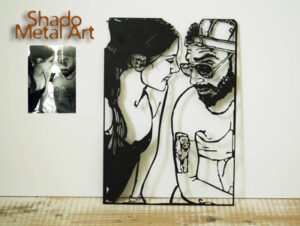 Turn your priceless memory from a high-quality picture into a laser cut tin art piece that you could hang or lean on your wall with ShadoArt. Available in tinges of orange-brown or black, as well as in customizable sizes, this will easily be an item for conversation everyone will appreciate.
This is where you can get it from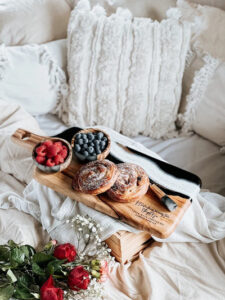 Go ahead and enjoy your breakfast in bed together with this serving set containing a camphorwood cheeseboard and cheese knife, as well as two resin bowls. This can also be used as a charcuterie board for dinners as well as when you have guests come over.
This is where you can get it from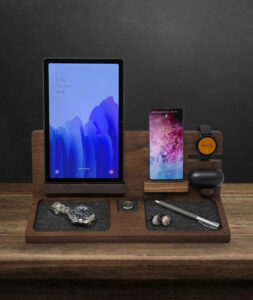 This Samsung Tablet Workstation can contain his watch, pen, as well as jewelry, while also simultaneously charging any USB-C type devices such as his tablet, earbuds, and smartphone. With this beautiful dock made of eco-friendly materials, he can enjoy the convenience of always knowing where to look for his things.
This is where you can get it from
If he is a health buff or athlete that likes to go on his morning runs, then this windrunner jacket from Nike is exactly what he needs. Available in various color combinations and sizes, he will get to enjoy uninterrupted runs using the protection offered from the wind and rain offered by this jacket.
This is where you can get it from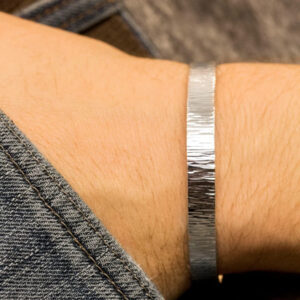 You can give your boyfriend a personalized message of up to twenty-five characters in this handmade 925 sterling silver bracelet made by Lauren Shaddow Jewelry. Aside from its clean, minimalist design, these bracelets are also recognized for being hypoallergenic as well as durable jewelry pieces.
This is where you can get it from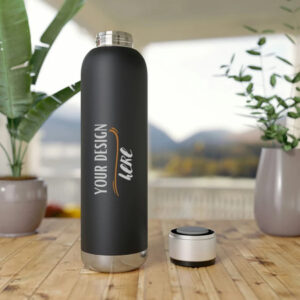 If he's all about chilling to good music when he unwinds, then this period novelty personalized speaker will get him totally surprised and excited. This water bottle/speaker can play all your favorite songs, whether through Bluetooth, SD card, or USB technology.
This is where you can get it from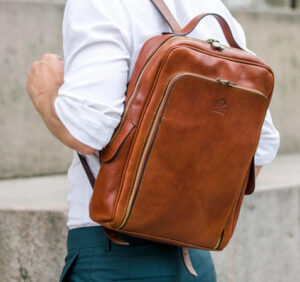 He can use this fashionable backpack for work or study, as well as when you are going on vacation with him. This bag is made from pure cowhide leather, and there is also a functional front compartment where he can put his small items aside from the laptop pocket.
This is where you can get it from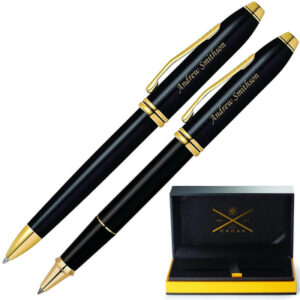 Several former Presidents of the United States had chosen to use Cross Townsend pens during their times in office, which lends to its proud and majestic tradition. Both the ballpoint and rollerball pens have been designed with gold trim accents on their black bodies but can also be personalized with the name of your loved one.
This is where you can get it from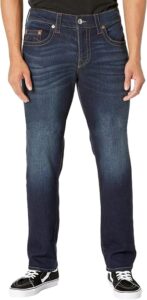 True Religion knows its jeans and the number of fashionable male celebrity icons who can attest to this include Shawn Mendes, Ryan Reynolds, and Robert Downey Jr., among so many others. These straight cut leg pants will help highlight his impressive physique in all the right places.
This is where you can get it from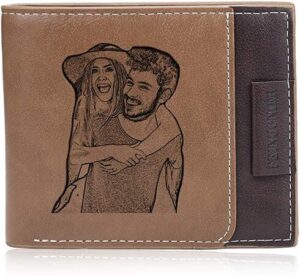 Hufu outdid itself with their creation that has nine card slots, one coin pocket as well as two paper money compartments where your boyfriend can put his bills without crumpling them. Made from calfskin and utilizing a slim design, this can easily fit his pants and jacket pocket.
This is where you can get it from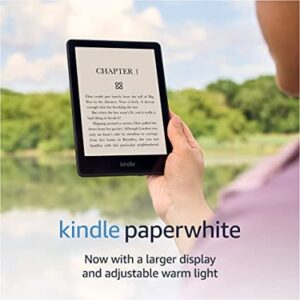 Give your boyfriend his own portable library with the 8 GB of memory available in Amazon's Kindle Paperwhite. It also has a 6.8-inch glare-free display will make him feel like he is just reading on regular paper even when exposed to sunlight, as well as a battery life that can last up to ten weeks.
This is where you can get it from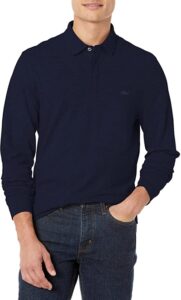 Available in seven colors as well as various sizes, the excellent quality of this long sleeve polo shirt which Lacoste is known for will make it a staple in your boyfriend's wardrobe. Cool enough to wear even during hot summers, this shirt also still exudes a sense of formal elegance when used as part of casual attire.
This is where you can get it from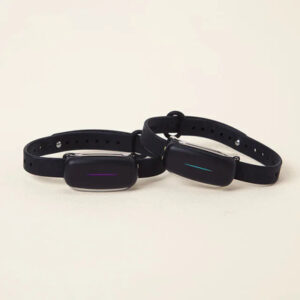 If your boyfriend is serving in one of the branches of the military, going on a business trip or heading off to college, then being apart across long distances and extended periods of time can happen. Let him know he is in your thoughts through these Bond Touch silicone bracelets which after pairing will light up and vibrate once the other is tapped.
This is where you can get it from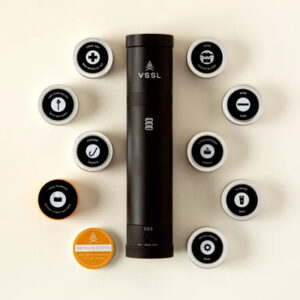 Outdoorsmen like your boyfriend will love this military grade aluminum LED flashlight from VSSL which he can use when hiking mountains or going on fishing trips. Aside from the functional compass on the opposite end of the tube, there are also ten miniature survival kits inside the canister body, including one for first aid, and another for starting fires.