It's almost time to honor our fathers on Father's Day. If you have a redneck Dad, these items might be just the ticket for the big day, coming up soon.
From the mouthwatering specialties described in a cookbook titled "Country Cooking from a Redneck Kitchen" to a Jeff Foxworthy calendar to customized messages printed on your own redneck Dad's fishing lures, this list has it all. Why not sit down a spell and take a gander at these great ideas?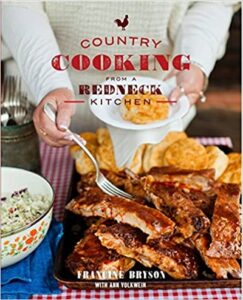 This book just might become a staple beside your dad's barbecue. Written by food author Francine Bryson, along with Ann Volkwein, this gem features real Southern cooking that is good enough to serve to the preacher on Sunday. Featuring mouthwatering photos of ribs slathered with delectable barbecue sauce and melt-in-your-mouth biscuits, this cookbook, is a must have for any All-American Dad.
This is where you can get it from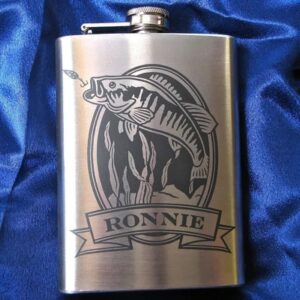 An elegant whisky flask that your dad might want to have handy for those cool days out duck hunting might be the perfect gift idea this year as well. Offered by Brad Goodell on Etsy, who can portray any type of fish you desire on the stainless-steel flask, this is a gift that really any dad will treasure.
This is where you can get it from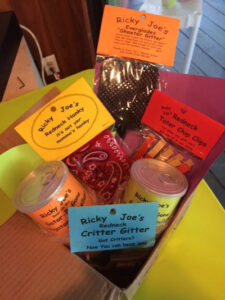 Your Dad needs to have fun, like we all do. How about gifting him the Ultimate Redneck Gift Pack from Rickyjoe's on Etsy with must-have items such as "Gator Repellent," potato chip bag clips that are nothing more than wooden clothespins and a redneck hanky that looks suspiciously like a red bandana? With these items, your redneck Dad can have a laugh on Father's Day — and maybe play some pranks as well.
This is where you can get it from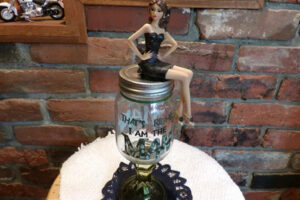 Just right for the rugged guy who would rather be caught dead than actually holding a delicate wine glass, this glass is made of a sturdy Mason jar atop a stout stem. It even has a lid, which can be handy when those pesky skeeters are swarming.
This is where you can get it from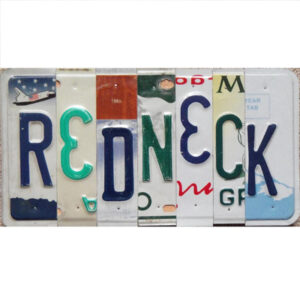 This is simply going to be THE decor for the walls of your redneck Dad's man cave. Made with parts of recycled license plates from all the states, each letter is pieced together to form the word "Redneck." Your Southern Daddy will be more than happy to have this gem anywhere in his garage or man cave. Made on a board backing, these are made by LicensePlateWorld.
This is where you can get it from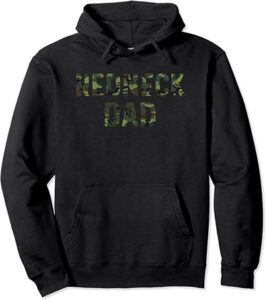 Any redneck Dad would be proud to wear this hoodie, which conveniently comes in either heather grey or dark heather. With camouflage lettering, it is the ultimate in Dadwear for those fathers who are happy to toot their redneck horn while relaxing all weekend. Available on Amazon fashion, it is offered from the Redneck Dad Gifts Company for $31.99.
This is where you can get it from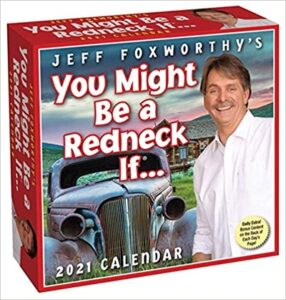 Foxworthy is a gem on the American humor scene. Any Dad will get a chuckle from his classic one-liners, which include his observation that "If you ever called 911 after running out of beer, you may be a redneck." With extras such as trivia, puzzles and more on the back of each page, this is a must-have gift for any American Dad this year.
This is where you can get it from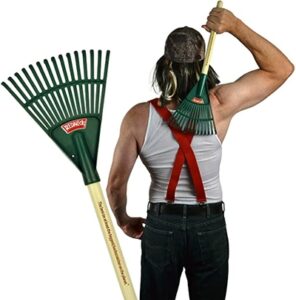 Everyone needs a back scratcher at one time or another. Why not go all out and get your dad the ultimate scratcher that is guaranteed to get any pesky itch that he might have on his hard-working back? With a red label that proudly states its redneck status, this 15-tine back scratcher rake is literally fifteen times better than your usual back scratcher.
This is where you can get it from
This new accessory is a bathroom necessity for all men. Featuring a realistic-looking gunstock handle, it makes gunshot-like sounds as Dad uses it to get rid of toilet clogs. This is a sure-fire hit for all those dads who want to keep that hunting theme going, even in the bathroom.
This is where you can get it from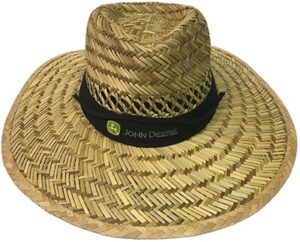 Anyone out in that hot Southern sun in the summertime should be wearing a hat — and this classic straw hat even boasts a John Deere logo. Perfect for the farmer who is loyal to his John Deere equipment, this lightweight straw hat is just right for all those who want to protect themselves from the sun while working out in the fields. $32.90 from John Deere.
This is where you can get it from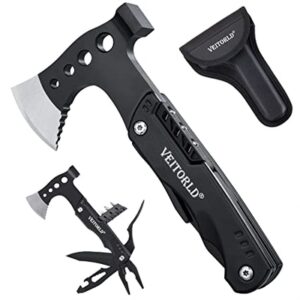 Every man needs a hatchet once in a while, and this has it all for your redneck Dad who needs that all-in-one tool when he's out fishing, duck hunting, camping or what have you. Finished in black stainless steel, there are no less than fifteen different tools in this little number, including an axe, hammer, screwdriver and wrench. Only $23.99 from Amazon, this is a must-have tool for any handy guy.
This is where you can get it from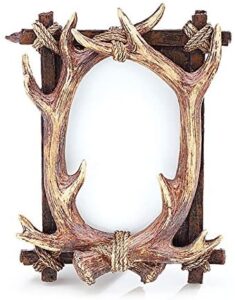 Any redneck Dad would like his favorite hunting photo to be displayed in this American classic deer-antler picture frame. And he doesn't even have to have taken that big buck — at 8 1/4 " by 6/34″, it is made of plastic and is available from Burton & Burton for $19.39.
This is where you can get it from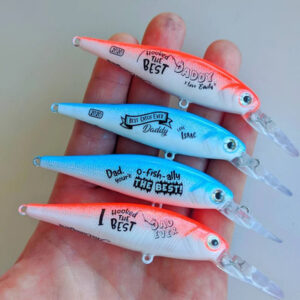 These customizable fishing lures, which can have any logo imprinted on them, will remind that beloved redneck Dad of yours that he is Number One with you when he is at that big fishing tournament or just having a fun day out on the water with his family. Made by Al's Custom Lures on Etsy, these lures are one of a kind. $22.64 on Etsy.
This is where you can get it from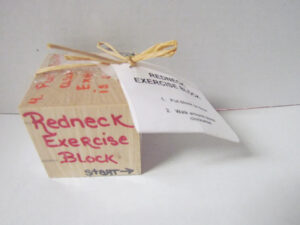 We all like to have that sense of accomplishment from walking around the block — and now that is possible in just a matter of a couple seconds for those who would rather spend their time in more leisurely pursuits. Just place this block on the floor, walk around it once and you have officially walked around the block! Made by Grandpa's workshop, it is only $6.95 from Etsy.
This is where you can get it from
Perhaps a bit too realistic for some, your redneck Dad will love this pack, which has room for all the essentials for walking around town. Created by Fandicto, and available on Amazon, the specifications say the pack comes in one size, with one color: "Hairy." Not for the faint of heart, this is sold for $15.98. It's the perfect gag gift for the father who may have a couple extra pounds on his dad bod.
This is where you can get it from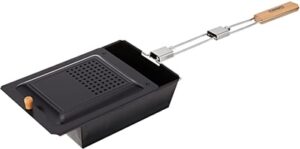 Any redneck Dad has done his share of camping, and who doesn't love fresh-popped popcorn? This high-quality product from the Coleman company, will give your dad years of service, as corn is popped quickly over an open fire, offering a special flavor that everyone will enjoy. Sold on Amazon, this is only $19.99.
This is where you can get it from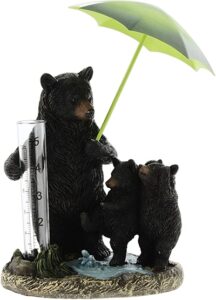 This beautiful rain gauge, featuring black bears, will be a favorite for any redneck Dad who likes to keep an eye on the weather out in the back forty. This unique rain gauge features an attractive black bear motif. The resin structure is meticulously casted and hand-painted. This plastic rain gauge can measure up to 5 inches of rain "in the rain
This whimsical and utilitarian addition will offer a unique touch to any porch, patio, deck, or yard. The overall dimensions are 10″H x 6″L x 4.5″W, with the rain gauge measuring 5.5″H x 0.75″.
This is where you can get it from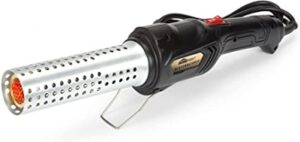 With heat up to 1,500 degrees, this torch will quickly become a favorite toy for your dad who likes his campfires, barbecues and bonfires. Using super-hearted air only, this torch enables fires to start quickly, without the use of any dangerous petrochemicals.
This is where you can get it from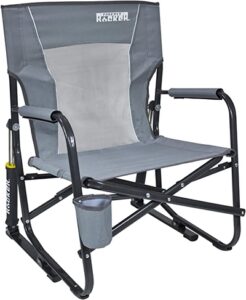 Your hard-working Dad will love this low-slung rocking chair that is an essential around any fire pit or campfire. With a beverage holder on the right-hand side, it has all he needs for total relaxation with friends and family or out on hunting trips with the guys.
This is where you can get it from
Dad will be ready to barbecue with this apron featuring a pig and the logo "I like Pig Butts and I Cannot Lie." His pulled pork will taste even better when he wears this apron. Made of cotton and polyester, it has multiple pockets for barbecue tongs, thermometers, mitts and all the other barbecue accessories that your grill master needs. By ApronDaddyUSA, this is available on Etsy for just $22.97.
This is where you can get it from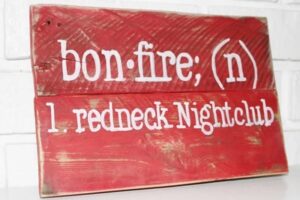 This red-painted plaque, showing the definition "Bonfire; (n) 1. Redneck Nightclub," is perfect for any redneck Dad who likes to enjoy a good fire with his friends and family. Great for the side of your garage or barn or even on a wall in his man cave, this is created by Rustic Country Rose, and is available for only $15.00.
This is where you can get it from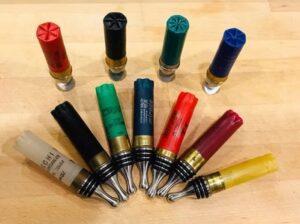 These wine stoppers and bottle openers say it all for those redneck Dads who want to keep that hunting theme going in the home. Made with shotgun shells in a range of colors from gold to black to red, blue and green, they go with any decor and are a great gift for all those who hunt. At just $21.50, they are created by Hillbilly Fred on Etsy.
This is where you can get it from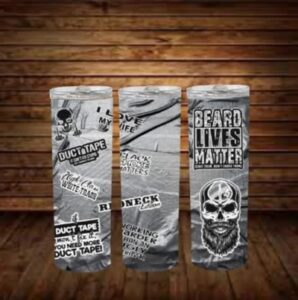 In three different designs, these "Beard Lives Matter" 20-ounce tumblers will be perfect for your redneck Dad who is proud of his facial hair. Other logos include "High Class White Trash" and "Working Harder than an Ugly Stripper" and "If it Won't fix it, Use More Duct Tape." At only $25.99 each, they are sold by PettyMama on Etsy.
This is where you can get it from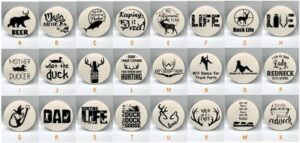 Featuring such logos as "Chunky is the New Hunky," "I'm sorry, I wasn't listening, I was thinking about hunting" and "Kinda Fancy, Kinda Redneck," these coasters will appeal to the down-home Dad who wants to keep that hunting theme going all around the house and cabin. At $14.35 for a set of four, they are offered on Etsy by PlumDandy.
This is where you can get it from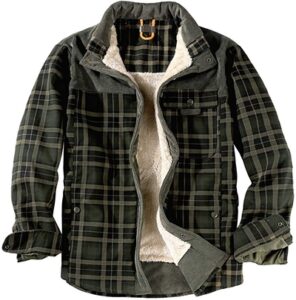 This country must-have jacket is perfect for those duck hunting trips or fishing expeditions when it's a little cool outside. Lined in cozy fleece, it comes in either dark green, coffee, red coffee, gray and green. Your redneck Dad will love this American classic, at $68.80 from Mr. Stream on Amazon.
This is where you can get it from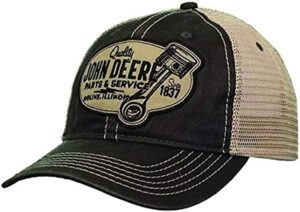 This classic baseball cap, with a vintage John Deere logo, is the perfect topper for any American Dad on Father's Day. Vintage logo says "Quality John Deere Parts and Service, Moline, Illinois. Since 1837." In muted green tones, it will be a new favorite of your redneck Dad only $18.27 from the John Deere Company.
This is where you can get it from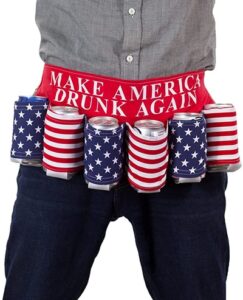 With room for an entire six pack of beer or soda cans, this red white and blue belt will be a winner for your redneck Dad when his hands are occupied with fishing or other manly pursuits. Other logos say "Live Free, Stay Free," "Merica," Texas," and "USA Drinking Team." This belt is also an essential for that tailgate where you want to keep your hands free while having some delicious barbecue. Offered by The Calhoun Store, this belt is only $15.92.