15 Get Well Gifts for Kids with Broken Arm
Even tho getting injured is part of growing up, it's a bothersome thing for kids, especially active ones. And while bumps and scrapes are usual, a broken arm is a more serious problem to address. If your kids enjoy writing or painting, and they suddenly become unable to due to an injury, their emotions  might get severely affected, and that's something we as parents try to avoid.
We might not be able to cure their wounds magically, but we can make their down period more enjoyable with something fun! You might want to get your child a gift to cheer them up and, if that's the case, check out this list of fun gift ideas for kids with a broken arm.
#1 A Book to Learn About Their Condition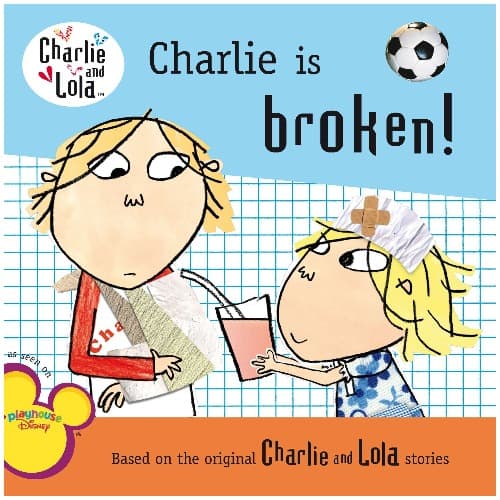 Some times, kids just need to know what happened to them and how they'll evolve. This book is an amazing way to do that, as it tells the story about a kid with a broken arm.
"Charlie and Lola are planning to put on a circus show, but their plans are cut short when Charlie breaks his arm. Not only is Lola worried because Charlie has hurt himself but also because he is feeling a bit sad. Can Lola find a way to cheer him up?" 
#2 A Monkey Friend to Make Him Company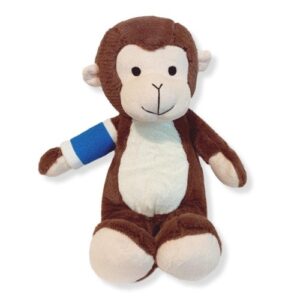 If your loved one hurt their arm or wrist, why not give them a friend going through that phase, just like them? This little monkey fella will help him have a better time! The cast on the plushie is handmade just for your loved one! Ideal for children who broke their arm, he won't let the fun times get away!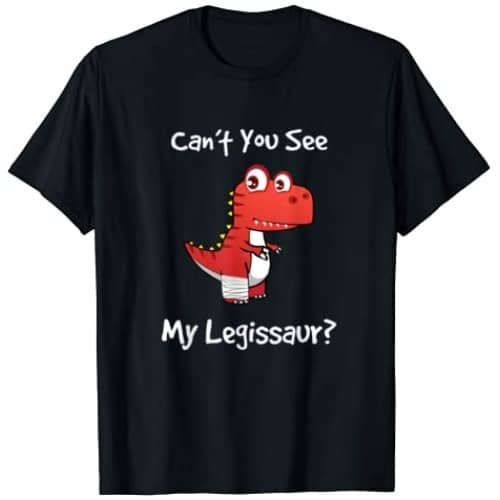 A cute "Get Well" gift for your kids when they have a broken arm can go a long way. This shirt, featuring a smiling dinosaur with a cast, will be a funny gift for a child with a fractured arm or a sports related injury. Bring a smile to your child's face with this funny get well gift for a child. Besides, it is perfect to wear to physical therapy rehab!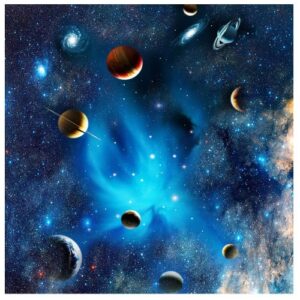 If your kid doesn't know in which pass his time while waiting for his injury to recover, why not give him this Blue Fantasy of Outer Space? This is a 1,000 pieces worthy of any puzzler, nd it's pieces are made of sturdy chipboard on recycled paper.
Its complete dimensions are 24×24 inches, which makes it extra special to hang from a wall or in his bedroom! You can even challenge your family and friends and provide hours of fun and entertainment!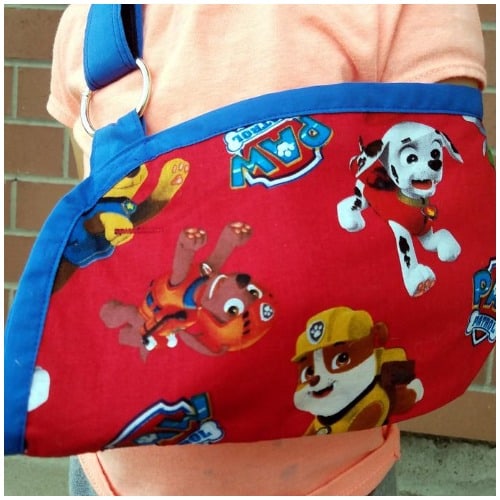 Our top priority when selecting slings for our child should be comfort. And with the adorable designs of Paw Patrol and friends, that's just an added bonus! These slings have a much wider and softer strap that a typical ER or hospital sling, and they're smooth and soft against the skin.
In addition to a more comfortable strap, there is also a shoulder pad without any sharp edges or corners, and the padding is enough to provide cushion without being too bulky or hot. Help your kids feel safe and comfortable with one of these!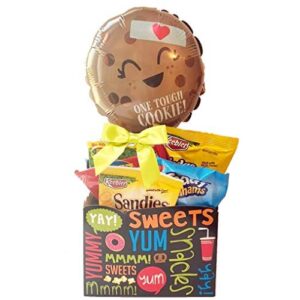 This adorable "One Tough Cookie Gift Box" comes with seven different cookie treats! This one is specially good for children, as often they find themselves bored (Specially when injured) and maybe the only thing they can do is eat. Given moderately, all these candies will keep him happy through his or her recovery, giving yourself some time to share with them. Enjoy!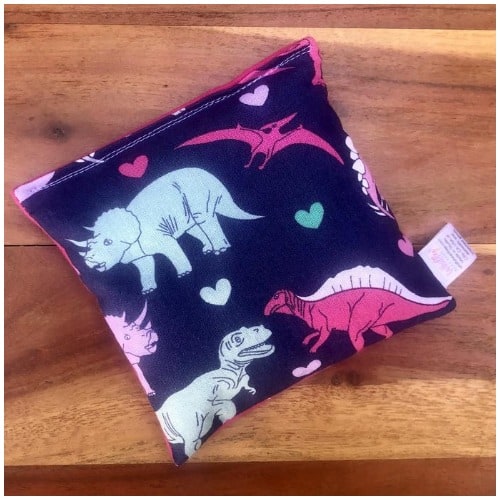 When your kid gets hurt you hope you are prepared. But there's something that's always missing for their recovery, and heating pads are both essential and useful for any kind of injuries. Be prepared with this Whiffy Bean Bags boo boo bag, which can work as an ice pack, heating pad, microwave bean bag, or whatever you need at every moment.
It's much better than an ice pack because there's no messy ice to deal with and better than an electric heating pad because there's no cord!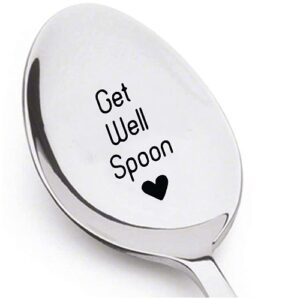 This high quality engraved spoon that says "GET WELL SPOON" is a pun even children can enjoy. The letters will be perfectly aligned, and with a size of 7 inches, it's a spoon anyone can use. The engraving machine is one of the newer models in the market, so the impression will remain much more than a hand-stamped spoon. 
#9 A Toy For Their Arm Cast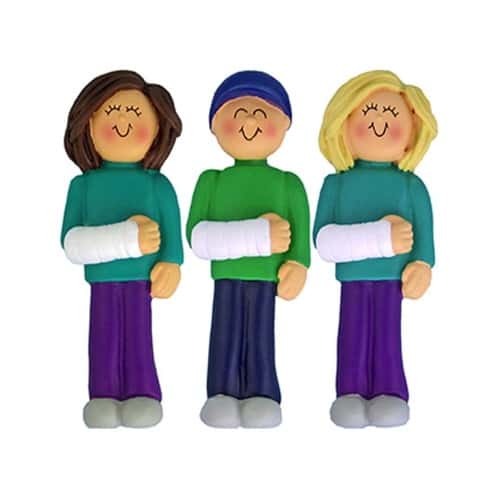 If your kid, nephew or friend has taken a tumble or had a bad accident and broke his arm, why not give him something cute to wear on the cast? This personalized broken arm ornament is the perfect gift to memorialize such an event that took place, and they can wear it on themselves or simply hang it on the wall! 
#10 An Arm Cast Protector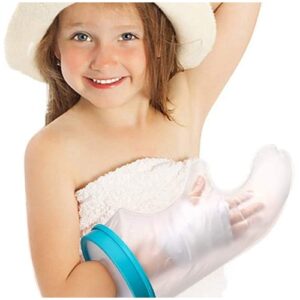 This diaphragm seal cast protector is made of high-quality grade silicone. The tight elastic rubber is a not easy to tear material, and it's what keeps the cast and bandage dry while bathing, showering or doing other water activities.
The protector is made of high-quality silicone, PVC and PP, which doesn't leave behind any odor. It's ideal for home or hospital use, and great to protect you recovering from surgeries, burns, rashes, lacerations. 
Another plush, but this one is a sitting bear that has a "Speedy Recovery" message on a Tee Shirt! It comes with either a broken arm, a broken leg or a head bandage, and you can choose to add a Foam Blue Chill Pill or Red Chill Pill. These soft, huggable bears are from the "Embroidered Collection", which makes them kid-safe and hypoallergenic.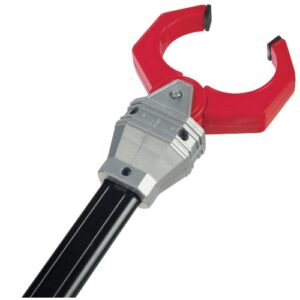 Give him an extra arm with this Toysmith Robot Claw! This is a fun and functional toy that provides hours of imaginative fun for an injured kid. The Robot Claw can reach objects up to 18-inches away and trap them securely in its clutches. The claw makes a fun ratcheting sound when the handle is squeezed.
Soft rubber tips at the end of each claw help create a secure grip. More than a toy, the claw is a handy tool for grabbing small objects in hard-to-reach places.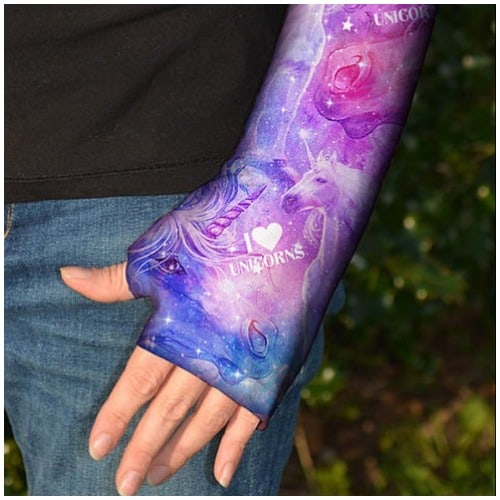 Kids love to get messy, and this creative cast covers allow you to let lose your child's unique style while helping protect the cast from dirt and grime. No more one-color cast for weeks or months at a time! You can even change the design by simply sliding it off and sliding a new one on. Cast Fits are made from soft eco-friendly material to keep it scratch-free.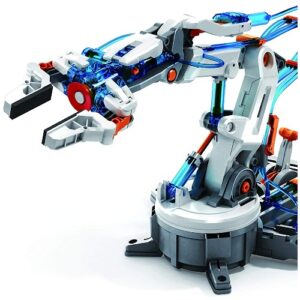 Your child doesn't have to be an engineer to be delighted with the new HydroBot Arm Kit! It is powered by water, so there's no motor needed! They can use the levers and the power of hydraulics to move the multi-axis arm.
The lever controllers have a special braking system that helps to achieve fine, accurate tasks, and the gripper can open and close with a maximum 47mm (1. 89 in. ) gap! It's Perfect for future engineers and can be operated with only one arm!.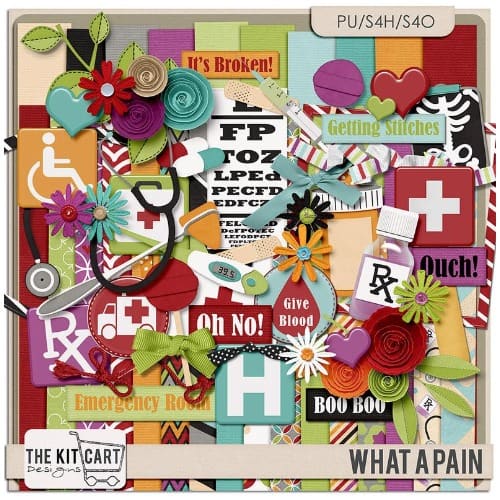 This "What A Pain!! We've all been there" scrap book will help you and your child build incredible memories of his time injured. It doesn't all have to be sad, and building this scrap book together will surely reveal to them that even in this dire times, he can still have some fun!