There are probably only a handful of other things in life that can give you the same adrenaline rush which you get when you ski. Although it can also be a bit challenging, this is also a great exercise that strengthens your muscles, bones, and joints.
Skiing also offers you the opportunity to take in majestic views that will not be available to you anywhere else. With all these amazing benefits, we have listed the following twenty-seven gift items for skiing that we recommend giving to any father whose determination in overcoming the various challenges in life have made him the coolest guy ever: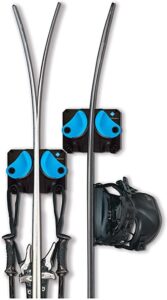 Just like most outdoor activities, your success, and sometimes even your life, would depend on the quality of your gear, especially in terms of how you maintain them in optimal working condition. Now, he can easily ensure the safe storage and quick access to all of his gear with this storage tool from Gravity Grabber.
This is where you can get it from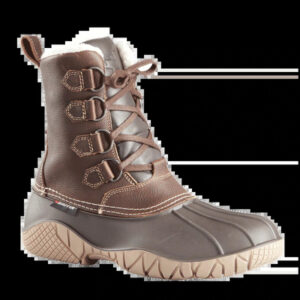 These Yellowknife boots from Baffin will give him the optimum level of comfort and durability to effectively handle anything in the ski slopes. Its insulation and waterproof base systems will ensure that his feet will always be kept be warm and dry so he can focus on enjoying himself.
This is where you can get it from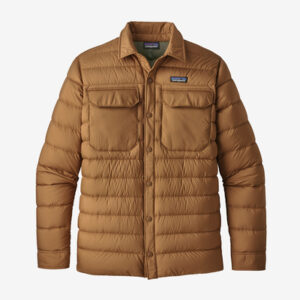 This jacket is available in black, brown, as well as blue, aside from featuring two hand pockets, one inside pocket, as well as a hood that can be stored inside its collar. As a bonus, Patagonia also gives part of their earnings from your purchase to environmental nonprofit organizations.
This is where you can get it from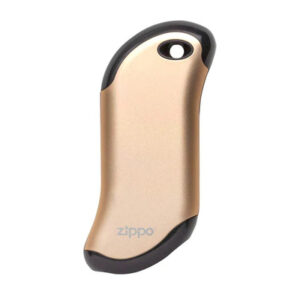 This product from Zippo has most of what you would need when going skiing in today's modern world, which is a way to keep your hands warm while also recharging your USB compatible devices. Aside from a nine-hour run time, this item is also available in six colors.
This is where you can get it from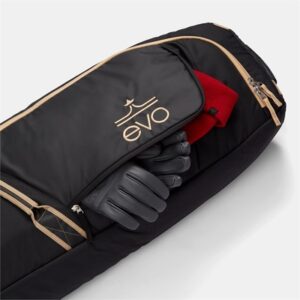 Having all your equipment in one place is always the ideal and convenient option, and this roller ski bag from Evo will have you doing just that. Spacious enough to handle two pairs of skis, it also features numerous pockets, protective padding, as well as treaded wheels.
This is where you can get it from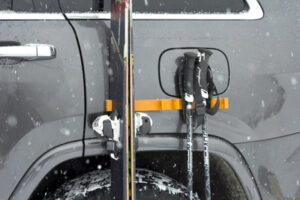 Get this Ski Bumper from Sports Bumper that can safely clip on three pairs of keys or two snowboards. This can easily be attached as well as detached to your vehicle using magnets and is also made of rubber to ensure your vehicle won't need a new paint job.
This is where you can get it from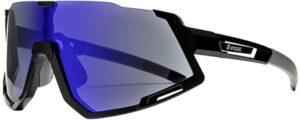 Express his personal style though his own unique pair of sports sunglasses from goodr, which comes in various designs and styles. Customize your glasses for the right color of frame and lens, type of lens, as well as head size is needed to make them his perfect pair.
This is where you can get it from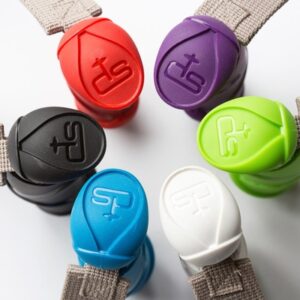 Soul Poles made the soulLite custom ski poles 25% stronger than aluminum poles, while still being lightweight at the same time. Available in six different colors, it also come with a removable basket which can quickly convert them from ski poles to hiking poles in a matter of seconds.
This is where you can get it from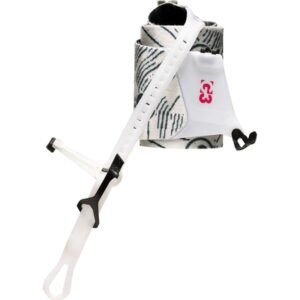 Enjoy easily gliding along even in soft snow, as well as locking yourself securely in place without having to worry of slipping back using this skin from Backcountry. This is made from nylon, uses solvent-free and non-toxic glue, as well as features waterproof treatment that prevents ice clumping from happening.
This is where you can get it from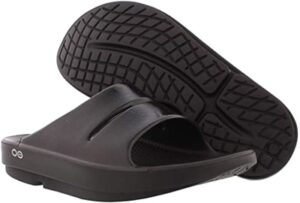 Get him these sport slide sandals from OOFOS which combine functionality and style, while also relieving stress from your feet, knees, as well as lower back. Since these are unisex footwear, you can also take the opportunity to get a pair of these lightweight sandals for yourself as well.
This is where you can get it from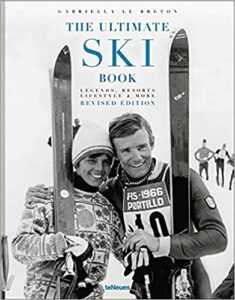 Being passionate about something should sometimes entail being a student of its rich history, and this book from Gabriella Le Breton allows you to do just that for skiing. Featuring hundreds of stunning color and grayscale photos, it also contains priceless pieces of advice from legends in the ski industry.
This is where you can get it from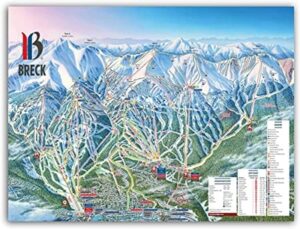 They say that patience is needed to achieve beautiful outcomes, and the same could be said with the beautiful ski resort jigsaw puzzles from Mtns Co. Get your own set which includes Breckenridge, Park City, as well as Beaver Creek, among others, and enjoy hours of family bonding time.
This is where you can get it from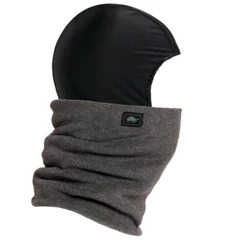 This piece from Turtle Fur can help to ensure that his head and neck are given the additional warmth they need to avoid unwanted frostbite. With various fabrics, styles, layer options, as well as thirteen colors to choose from, you can easily get the ideal balaclava for him.
This is where you can get it from

Rocky gives you their thermal underwear, which while keeping you warm, also prevents you from getting drenched in sweat because of its moisture-wicking system. Its polyester blend helps avoid the itchiness often identified with traditional cotton blends, along with featuring elastic seams that will not hinder your natural movements.
This is where you can get it from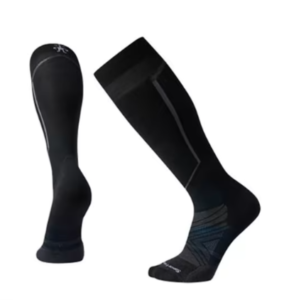 Smartwool offers you crew socks with their groovy burgee patterns in both ash as well as charcoal colors. These are ideal when you need to spend extended hours outdoors, as they feature arch brace support, toe wear reduction technology, as well as are lightweight, so you will always be comfortable.
This is where you can get it from
Senger gives you footwear that offer the flexible comfort of shoes together with the durable protection of boots. These shoes have numerous features such as their Velcro straps which you can easily fasten instead of laces, aside from water-resistant treatment to ensure that your feet will remain warm and dry.
This is where you can get it from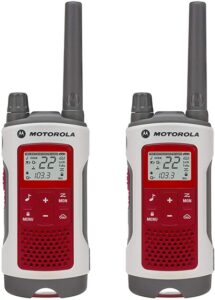 Remain calm and collected during your time out in the snow with this waterproof, rechargeable, two-way radio from Motorola Solutions. Keep on top of any situation with this equipment's built-in LED flashlight, access to weather channels, as well as compatibility with other FRS radios regardless of their brand.
This is where you can get it from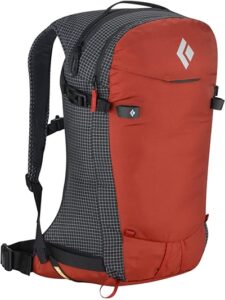 This backpack was made especially with skiing enthusiasts in mind by Black Diamond, since they even included external provisions where you can attach your skis, helmet, and other equipment. Its zippered back panel also gives you quick access to bag contents, along with panels and shoulder straps that are durable as well as lightweight.
This is where you can get it from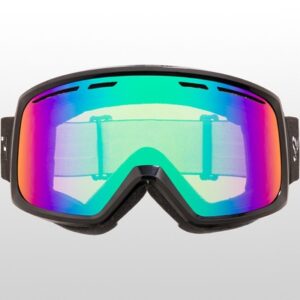 Backcounry gives you these Smith Range Goggles that will help you always keep a clear view of things, especially with the anti-fog technology used on its lenses. Silicone on its straps ensure that it will be securely kept in place whatever happens, while the face foam also makes it comfortable to wear.
This is where you can get it from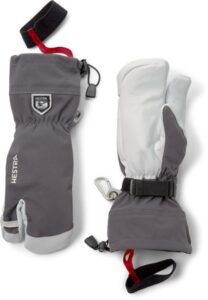 These three-finger insulated gloves from Hestra are excellent at keeping your hands warm, but they will also not be hindering your hands from performing natural movements. Aside from goatskin materials used at the palm areas, it also has cuff cinches and straps for keeping heat inside and the snow out.
This is where you can get it from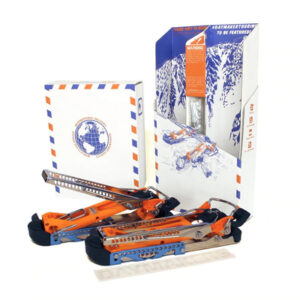 Touring the slopes has never been made this easy, using these adapters from Daymakers Touring. They are not only easy to store as well as carry with you because of their low-profile design, but also clips easily on boots as well as are easy to step out of when needed.
This is where you can get it from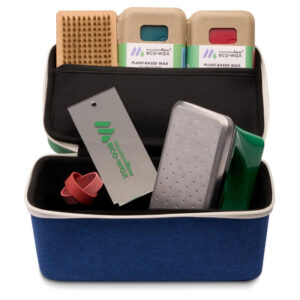 Maintain your skis in tip-top shape with the help of this wax kit from Mountainflow. Everything you would ever need in a wax kit are included such as the plant-based, biodegradable wax, wax iron, wax brush, and wax scraper, which are all stored in their very own travel case.
This is where you can get it from
Enjoy the life's work of James Niehues spanning over three decades in this hardcover book containing more than two hundred ski resort trail maps. Aside from being beautiful pieces of art, anyone can also admire the level of passion and devotion which was put in making this lifelong project.
This is where you can get it from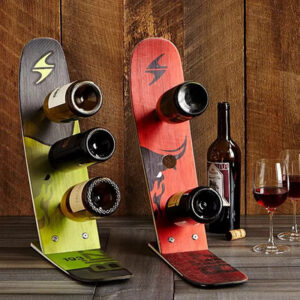 Get him his own wine rack that not only has stylish designs, but also whose materials are responsibly sourced and upcycled from reclaimed skis. Enjoy storing and displaying your favorite bottles, as well as the thought of giving some form of support to caring for the environment.
This is where you can get it from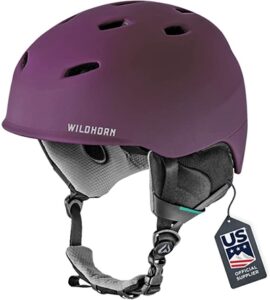 Skiing is an exciting activity, but that doesn't mean you have to forget about your safety to fully enjoy it. This helmet is available in eleven colors and three sizes, with its manufacturer WildHorn Outfitters being recognized as a sponsor of the US Ski Team as well as Olympian and world champion Ashley Caldwell.
This is where you can get it from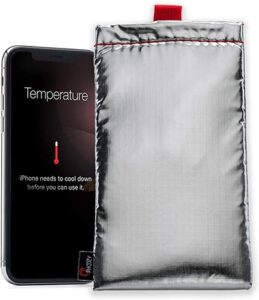 Your smartphone can easily be one of the most important gadgets that you have with you today, and this cutting-edge pouch from Phoozy which uses NASA spacesuit technology will ensure it is insulated in cold weather. It also provides shock protection from falls, as well as water resistance, without interfering any signals.
This is where you can get it from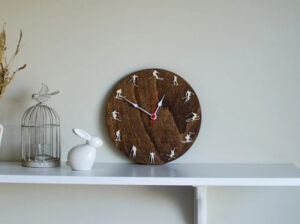 Get this personalized item that features twelve silhouettes of figures striking various poses while skiing in place of numbers on the clock face. Any ski enthusiast will get to appreciate this wooden clock that is also available in eight colors and can be further customized with names as well as messages.
This is where you can get it from