27 Gift Ideas for High School Graduates
The transition from high school to pseudo-adult period that follows is a time for celebration and for preparation. Many items can make that next stage of life easier to navigate or, at least, easier to navigate with more whimsy.
Even though you may not be able to celebrate in person, that doesn't mean you can't still congratulate grads on their accomplishments by sending a thoughtful gift.
But the very best gifts will last the high school grad through their next adventure and for years beyond. From college essentials to personalized keepsakes, consider sending the graduate in your life one of these high school graduation gift ideas below.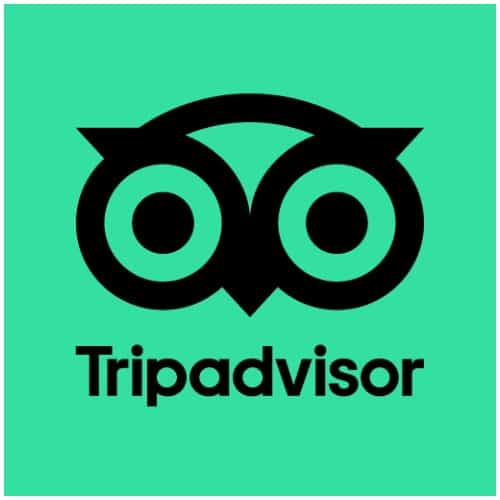 An incredible gift for a recent graduate would be a trip if some. They're about to start a more independent life, and a trip is the perfect way for them to start thinking as an adult and a more responsible person. TripAdvisor offers a wide array of destinies to go at a competitive price, and your recent graduate will be happy if you let them choose where are they going. 
#2 An Incredible Wash bag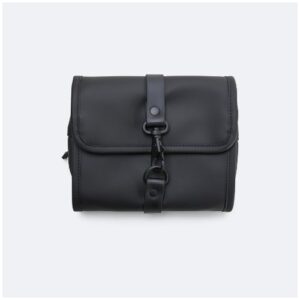 A Nice present for any recent graduate will be a wash bag, especially one with a design as cool as this. Besides, if you gave him or her the trip we mentioned before, then the wash bag takes a better spot on this list.
This one has an 100% polyester lining, making it waterproof, and it comes with a wide variety of pockets (and even a detachable lower portion that transforms into a smaller bag!).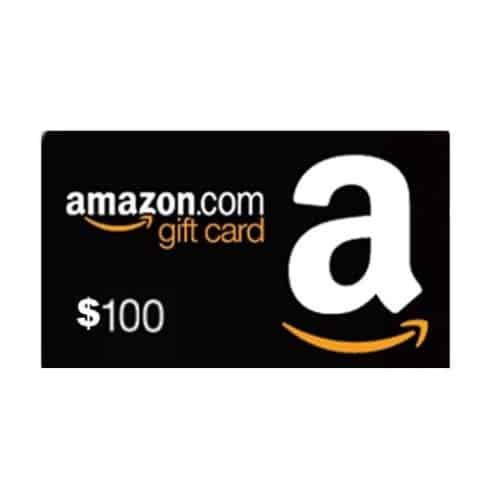 The gift of gifts, an Amazon Gift Card might sound as a cheap option, but it's the perfect gift when you have no idea of what to give, when that person is hard to read in terms of taste or simply when they ask for cash. It'll allow them to choose whatever they want, and even if they end up picking something they don't like in the end… it's not really your fault, is it?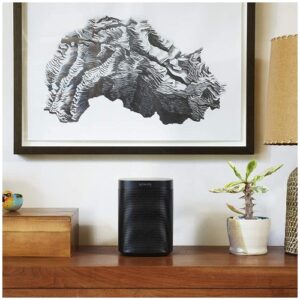 Maybe what he wants is something he can share with his friends and close ones, and if he's the expressive type of person, a cool set of really powerful speakers is the go-to option. These Sonos speakers have some really useful features like a morning alarm, and they're not so expensive, so maybe throw another one into the mix, so he can have them anywhere they want.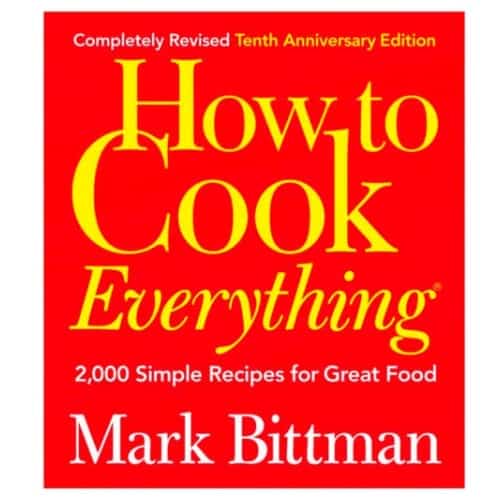 If he's really thinking into building an independent life, a cookbook is the perfect fit for him. High school Graduates aren't usually great cookers, and helping them develop the skills to feed themselves is something that will last forever, and at that age, it's the perfect time to learn something as new and useful as cooking!
#6 A Cool Cocktail Recipe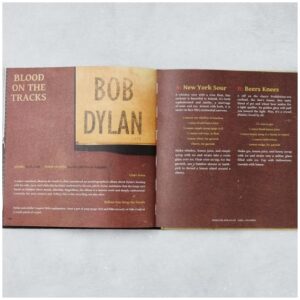 Maybe he already knows how to cook. But if he's really into learning new recipes and cool music, his "Booze and Vinyl" is the perfect fit. This book features a collection of cocktail recipes and a record that goes really well with them! It comes with photos of both the cocktails and the records, lyrics for them and some fun games to play after the drinks are done and served.
#7 A Set of Wireless Headphones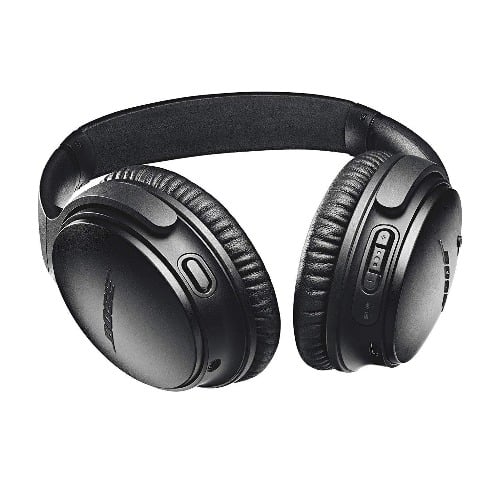 Let's say he's in his free time after graduation, and he likes to stay in bed listening to his favorite music. Wired headphones are really a thing of the past, and with an air of these Bose QuietComfort Headphones, he'll probably never leave his room, and their quality ensures they'll last for years to come.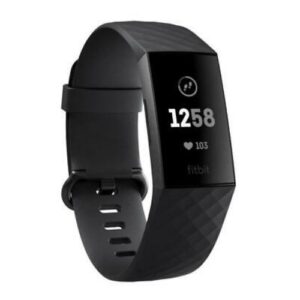 If he's a more sport kind of guy, a fitness tracker will make his life infinitely better. These trackers work both as motivators and coach, feeding him with all the information he needs and with more than 15 different types of exercise modes. It's also swim-proof and water-resistant, so he can wear it in any kind of exercise he wants! 
This one is an option if he's not the wash bag type. As a leather accessory, it'll give him a dignified look that will boost its confidence whenever he's carrying his laptop, and it comes with a nice array of pockets to store everything he will need in this new aspect of his life. 
Coffee might not be something too important in his lie at the moment, but once he enters into his university of choice he'll learn how much coffee is needed to be happy. A Coffee maker will allow them to save time by removing the most troublesome steps out of the equation, thus making this gift an especially useful one.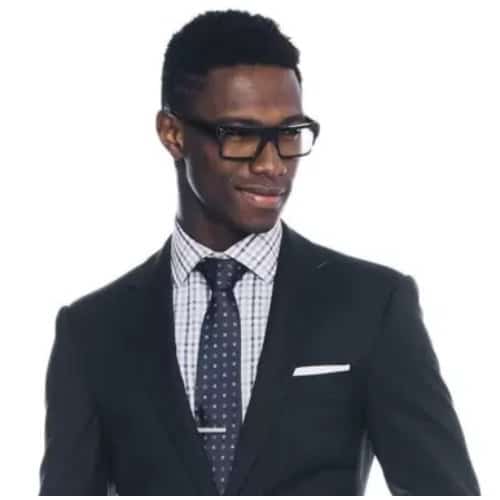 Giving him a suit specially tailored for him will save him a lot o trouble in the years to come. They are a largely yet ultimately necessary expense, even if they're only for special occasions.
This is another of those gift that boost the confidence of the wearer, specially when they start searching for a nice job, saving them the trouble of having to find something that makes him look professional enough. 
#12 A Monogrammed Planner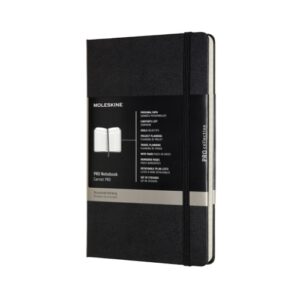 Maybe now that he graduated, he believes he has his life completely planned, but we know that's not true. Why not give him something that will help him a little towards his goals? These monogrammed planners are a thoughtful way to help that kid trying to become a man.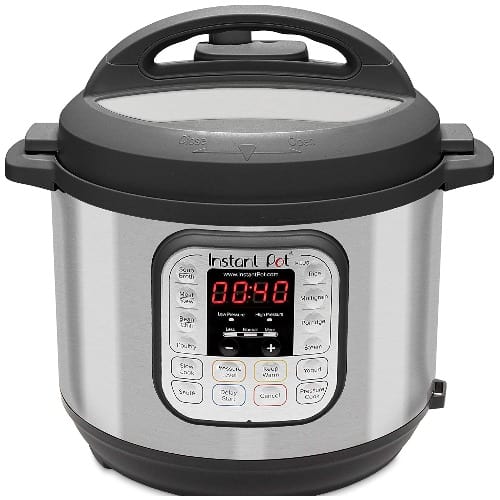 Instant pots are a great way to help that high school graduate that it's about to start a new life. In case the idea of tossing vegetables, some meat and a couple of extra ingredients in a pot and coming home to find a nicely cooked dinner, then this pot is the perfect choice for him.
Plus, it'll cut down the number of dishes he'll have to wash, and that's a nice gift for everyone!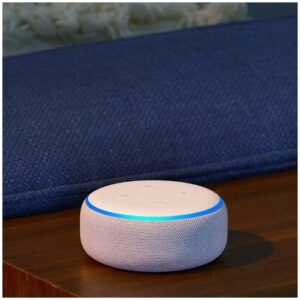 Do you know what an Echo Dot is? It's this small, unobtrusive helper that sets timers while you cook o study, reports the weather and even the traffic! It can perform a lot of additional tasks, and does so without taking that much space in your workplace. Easy to use and Amazon compatible, this is a gift that even you would like to have at home! 
#15 A Fire TV Streaming Stick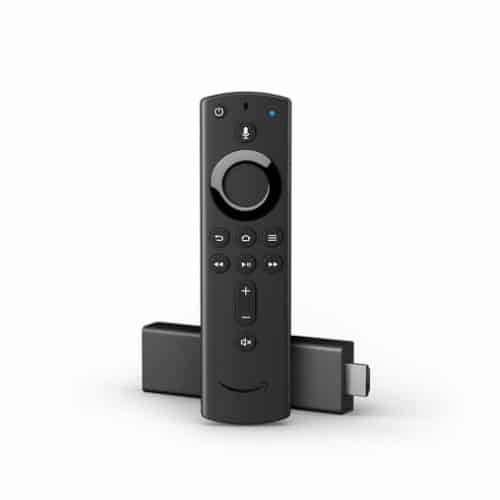 A streaming stick is a nice gift for anyone and one that comes with Alexa enabled is just something everyone needs to have. It's the perfect way to control the content on all his favorite streaming platforms-Netflix, Prime Video, Hulu, STARZ, etc- all using only their voice commands! 
#16 A Pair of Computer Glasses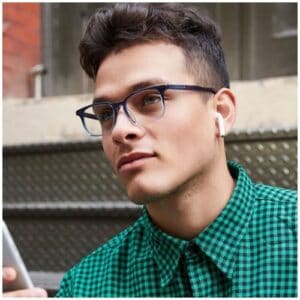 Starting the adult life comes with risks, specially for high school graduates who choose to study a field dependent on their use of a computer.
A nice pair of computer glasses are the perfect gift for that person that's going to be fully functional only when around a computer… or for the avid Fortnite player that only wants the perfect aim for the perfect kills. 
#17 A Set of Vintage Coasters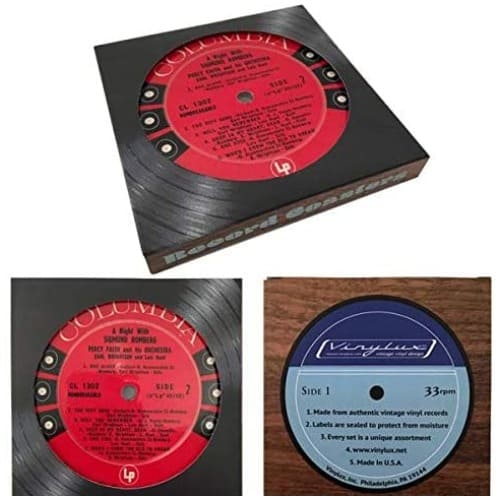 And if your aim is to build the perfect workplace space, then add some funny, vintage coasters on the mix. The risk of having a desk full of ants because your drinks keep spilling directly on the wood or metal table will be no more once he gets these coasters, which can also be personalized using their favorite music record, in order to make them into a fun conversation starter!
#18 A Birchbox Subscription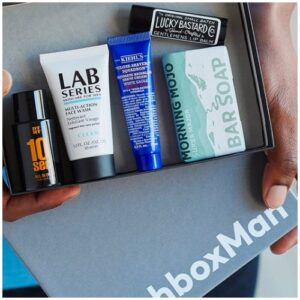 Going back to the subscriptions but this time in a more physical form. Birchbox Subscriptions offer one of the best options on the market of special deliveries, specially for recent graduates.
It combines a monthly delivery of small, personalized samples with an easy-to-use e-commerce shop, varying from aftershave and shaving cream to accessories and gadgets to make your life easier.
#19 A Phone-And-Key Tracker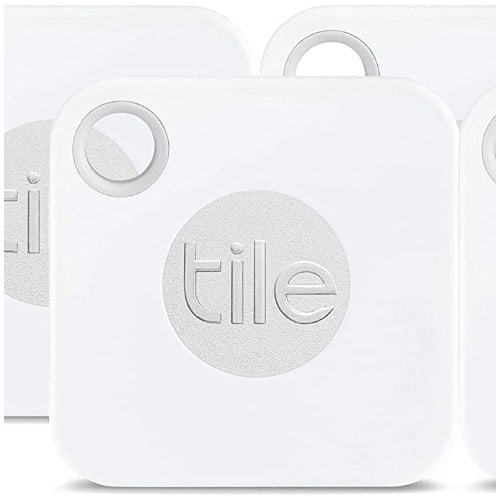 Perfect for the distracted one, these trackers come in handy when you're not the type to remember where you put your stuff all the time. This particular model, the Tile Mate, is a compact and useful item for everyone, and it'll keep him out of trouble for getting his new apartment keys from getting lost.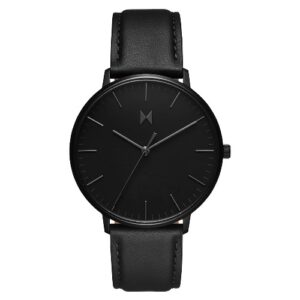 This one goes into the traditional bag of gift for recent graduates, but it doesn't mean it's less likeable for that. A Nice MVMT watch can be a work-appropriate accessory to make him stand out from his peers, or a more sporty one perfect for fraternities or the usual football player. Anything you choose will surely mean a lot to him!
#21 A Disney Plus Subscription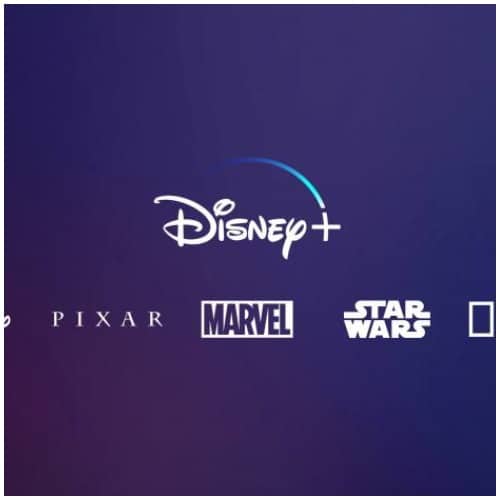 Maybe what he wants or needs is something to keep his mind distracted and forget all those long afternoon studying for his finals. A Disney subscription is the perfect gift to achieve that, specially with all the classic movies and series and new-to-come ones that keep coming along every month. If you really want him to enjoy a little time for himself this is a nice option.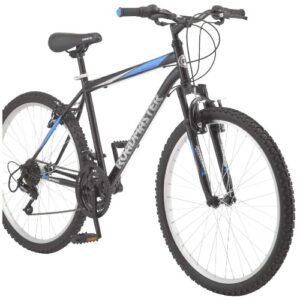 It doesn't matter if they're going to college close to home or at a long distance: A new bike will serve them well! If they can get to the Uni from home, it'll be the perfect exercise for them. And if they're away on Campus, having a bike to move around will save them a long time on walks and help them get earlier in their classes!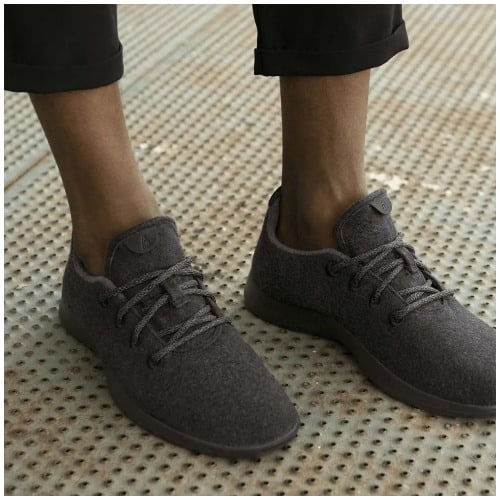 Sleek in form, smart in function — the Capstone creates the perfect place for everything that joins your journey. Strategic sleeves and pockets combine with an innovative gull wing design that allows access into the bag while on the go, keeping items readily in reach.
The perfect gift for the seasoned traveler. Just big enough to hold all their grooming essentials while still fitting easily into the corner of a suitcase or carry-on. Fashioned from genuine leather, this sophisticated design offers a large zipper pull and leather handle for easy toting.
Handcrafted by Royce Leather New York. Royce believes in using the highest quality leather coupled with refined craftsmanship; which makes this family owned company one of a kind.
It's soft and itch-free on the inside, durable on the outside, and ethically sourced to ZQ Merino's high standards for a cozy fit that treads light on the planet. Contoured and delightfully bouncy, our Brazilian sugarcane midsole is called SweetFoam, which is made with the world's first carbon negative green EVA.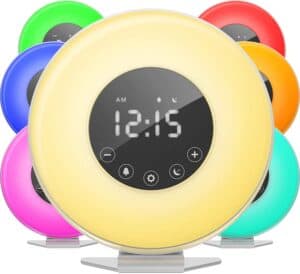 Waking up is already hard, but it gets even harder when compounded by late nights at the library and later nights out with friends. Help your graduate out with their mornings by giving them a sunrise alarm clock.
People are biologically wired to wake up as the sun rises, and these clocks simulate that effect, starting with a dim light that builds to the brilliance of a bright spring day over the course of about 30 minutes.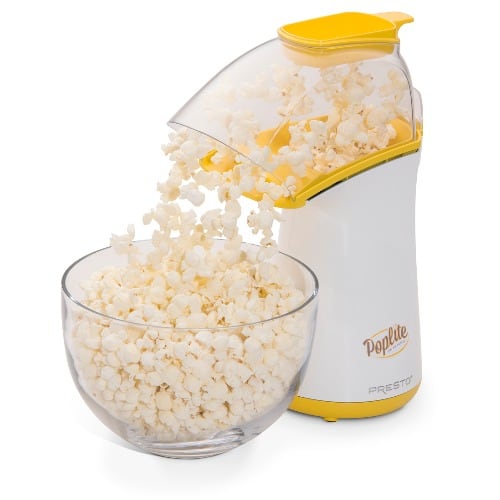 Some of my fondest memories from college involve friends crowding the floor of my dorm room to indulge in a big bowl of popcorn after a long night at the library (or, often, a bar).
Air-popped popcorn is much better than the microwavable variety, and an air popper lets you customize what you put on top (butter and salt are always good choices, but when I'm feeling fancy I'll do paprika, olive oil, and pepper). The Presto PopLite Popcorn Popper has been getting the job done for me for years and has held up great.