As our moms grow old, they experience different kinds of pain. The most annoying type of physical pain however is back pain. It is such a nuisance that they sometimes opt to go to a chiropractor to feel a little bit of relief. The thing is, sometimes, they don't have enough time or money to allot in doing so.
Well, here's some good news. There are other alternatives to solve that problem and your mom will definitely thank you for it! In order to ease that burden we call back pain, we have collated some items that you could buy for your mom that are all under 50 bucks.
Here are gifts you could give to your mom who's suffering from back pain:
On the top of this list is this amazing acupressure mat and pillow set with bag. According to the seller, it is incredibly relaxing and is made from 100% cotton. The acupressure mat has 6,930 acupressure points while the pillow has 1782 acupressure points. It promotes muscle relaxation and healthy blood circulation.
This is where you can get it from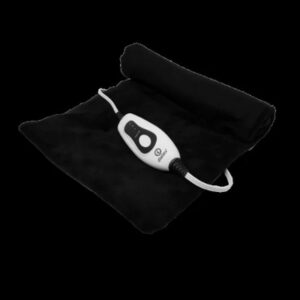 Another awesome product on the list is this premium heating pad which provides the ultimate comfort for aching and sore muscles in your arms, legs, back and more. It is made with plush microfibers and weighs 3 lbs.
The weighted heating pad offers light pressure and an extra-soft heat therapy solution that could relieve arthritic pain, muscle ache, and stiff joints.
This is where you can get it from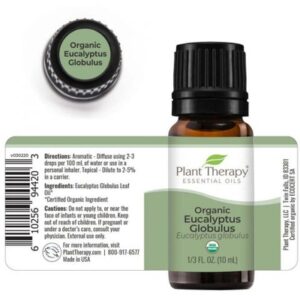 Essential oils are a mom's best friend. Rest assured that they have a bottle or two in their bags when they go out. This particular essential oil is used to relieve aching muscles, promoting a healthy circulation, and stimulating mental focus. It is powerful, effective and has a shelf life of 3 to 4 years.
This is where you can get it from
This posture corrector from Vicorrect is perfect for developing good habits of sitting, standing, and walking. Your mom can start using it when they are lying at home, in the office or in their leisure time. It is comfortable, adjustable, and easy to use.
This is where you can get it from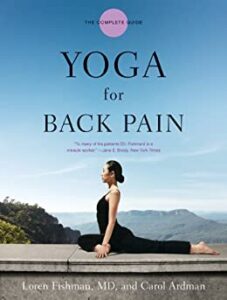 A book written by Dr. Loren Fishman which could help your mom differentiate between the nine major causes of back pain. It will also aid her in targeting the source of pain through diagnosis-specific yoga poses. Last but not the least, it can assist her in managing, reducing, and eventually ending her pain.
This is where you can get it from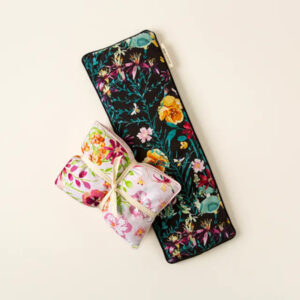 All you need to do for this product to work is to heat this pillow in the microwave for two minutes to create a relaxing warmth and lavender scent. It is made in Australia and the materials used are lavender, cotton, and barley.
This is where you can get it from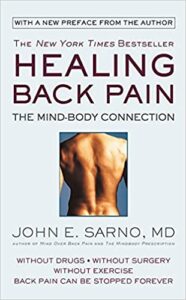 Another book on this list that you must buy for your mom is entitled "Healing Back Pain: The Mind-Body Connection". Dr. John E. Sarno's groundbreaking research on TMS (Tension Myoneural Syndrome) reveals how stress and other psychological factors can cause back pain-and how you can be pain free without drugs, exercise, or surgery.
This is where you can get it from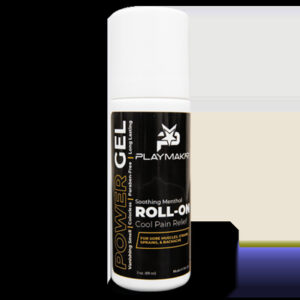 This wonder gel is a must-have as well! It provides cooling pain relief for sprains, muscle ache, back pain, bruises, sore muscles, aching joints and other discomfort. The ingredients used for this product are as follows: arnica, boswellia, burdock, menthol and ilex.
This is where you can get it from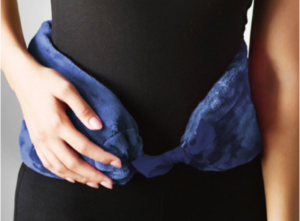 The next item up for grabs is this extra-long hot water bottle. It is made from natural rubber and plush fleece. Aside from that, it provides a massage feature and create air pockets, giving longer lasting heat.
This is where you can get it from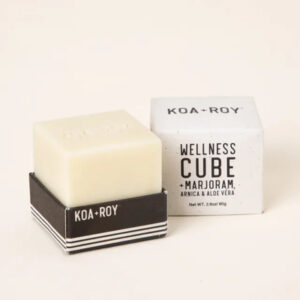 This cube functions both as a massager and a lotion. It is a blend of plant-based butters and essential oils designed to alleviate stress in all forms. Free of chemicals and preservatives, this all-natural square contains eucalyptus, mint, bergamot, and cedarwood-soothingly scented oils long hailed for their said ability to relieve areas of tension and inflammation. Neat, isn't it?
This is where you can get it from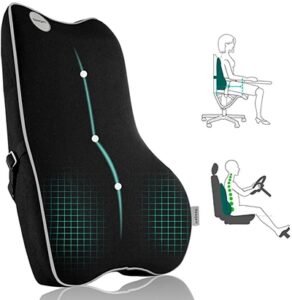 You can never go wrong with this next product. The lumbar support pillow could help alleviate the pain and discomfort associated with lower back soreness, injury, chronic condition, or simply add a little more support for those who sit for long periods at work or drive hours-long distances.
Its ergonomic design, high-grade memory foam and cooling gel materials, and firm support are all designed to gently hold the user in the correct position, alleviating pressure and stress on this sensitive area of the body.
This is where you can get it from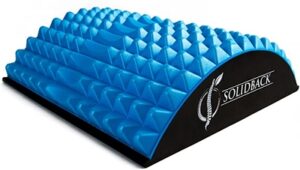 The main material used in this product is ethylene vinyl acetate. This is the safer and easier way to get relief from back pain. Solidback provides an alternative to drugs that contain side effects and surgery that is complicated and risky.
Their customers have used this product and received relief for a range of conditions including sciatica and sciatic nerve pain, chronic lumbar and lower back pain, herniated disc pain, spinal stenosis, back stiffness and bad posture.
This is where you can get it from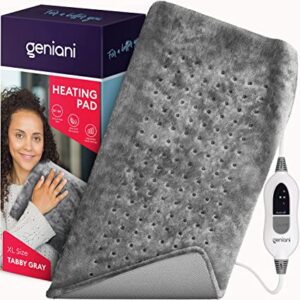 Ideal for pain and sore muscle relief. Your mom will surely love this heating pad. No more struggling with pain as a result of faulty heat pads that provide inconsistent heat. This pad will give your mom the heat therapy she needs. She'll wish she found this years ago!
This is where you can get it from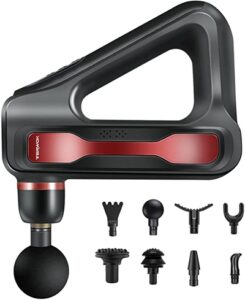 The massage gun effectively relieves the body's aches, pain, and soreness by sending pulses of pressure that penetrate deep into muscle tissue, effectively improving range of motion, flexibility, and encouraging blood flow.
On top of that, this massage gun adopts the latest noise reduction technology, which can bring high power but low noise (less than 39dB) experience.
This is where you can get it from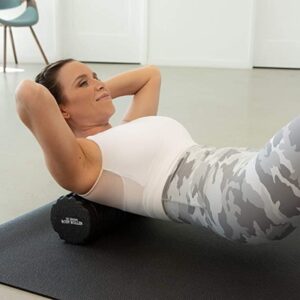 This 3D textured rollers measure 12.5 x 5.5 inches with triple massage zones to replicate the fingers, thumbs, and palms of the human hand. Your mom could roll before and after her work out at the gym, Pilates, or yoga to condition and stretch muscle tissue, and remove painful trigger points.
Dual grid design has finger zone with ridges, and spiked bumps on the opposite side.
This is where you can get it from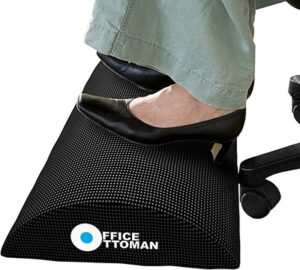 Suffering from neck and back pain? Achy feet? Numbness, tingling toes and calf tightening? All may be symptoms of improper desk feet support. The Office Ottoman's ergo computer foot rest under desk, provides firm support for your feet and helps ensure your sitting position is upright and supported. Improving your posture with a footrest for under desk, has been proven to reduce soreness and fatigue to your back, feet, legs and knees, also improving circulation.
This is where you can get it from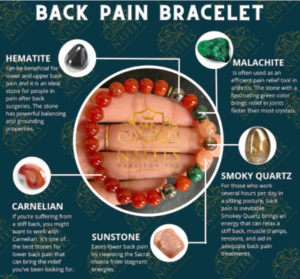 If your mom uses crystals for back pain, it can help during the healing process, amplifying other therapies' effects, helping in pain relief, or aid in the treatments of your mother's back pain's underlying causes.
If she already knows the root cause of her lower back pain, choose crystals that will help to solve that.
This is where you can get it from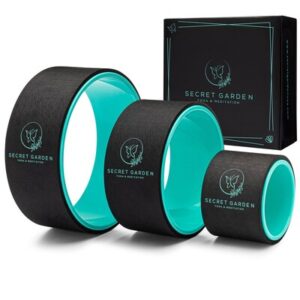 Your mom can begin with the highest level of support on the large wheel and work her way down to the smaller ones. The largest wheel 32.26*1.97cm (12.7*5in) is great for average to taller people and those with limited flexibility, the medium one 25.91*1.97cm (10.2*5in) is a step up in difficulty and pressure while the small one 16.26*1.97cm (6.4*5in) stands for the highest level of pressure and deepest stretch.
This is where you can get it from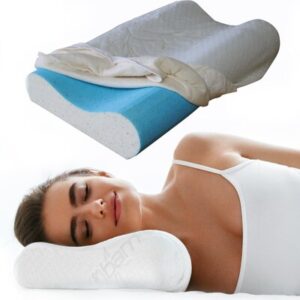 This handmade vegan neck support pillow is perfect for people who suffers from allergies. According to the seller, it is extremely easy to clean compared to other pillows. Your mom can wash the complete neck support pillow at up to 40C, so mites have no chance.
This is where you can get it from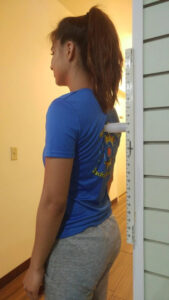 This is a hands-free device for the relief of back (also hips, shoulders & neck) pain due to spasms, knots, tightness, etc. Unlike other devices, it doesn't require using your own muscles to use it. One of the best ways your mom could relieve her back pain is by using this product.
This is where you can get it from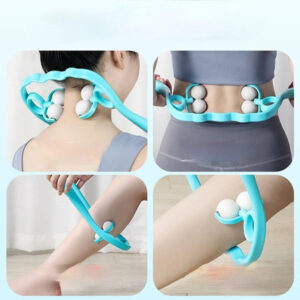 Another must-buy item on this list that your mom will absolutely like is this hand-held roller kneading and neck clamping device. It is a great relaxation massage tool and it will only cost you $27.00!
This is where you can get it from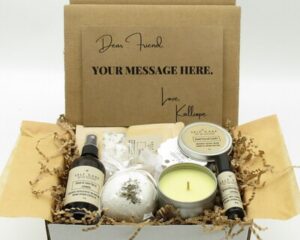 Aches and Pains Herbal gift pack features one 1-ounce muscle and joint pain relief lotion bar, one 1-ounce jar of sore muscle and joint pain relief salve and three 4-ounce bags of aches and pains bath/foot soak bath tea.
This is where you can get it from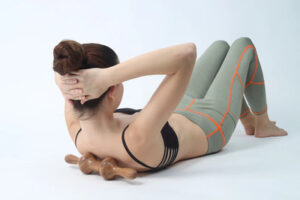 Feel the sensory relaxation rush of the back, shoulder and thigh massager! The massager has been designed by traditional reflexology and ayurvedic practitioners to increase blood circulation, as deep tissue massager and myofascial release.
This is where you can get it from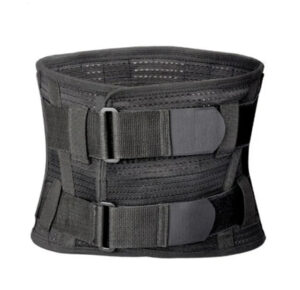 This Lumbar Support Belt comes with 4 aluminum alloy support bars and 4 soft rubber support bars. We can choose different support bars according to our specific situation or different stages of treatment.
This is where you can get it from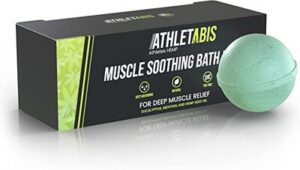 Your mom's intense effort deserves relaxation to match. Let her escape into a world of calm with the sweet, minty aroma of eucalyptus and the natural cooling effect of menthol.
This is where you can get it from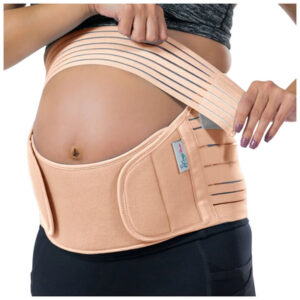 In case your mom has another bun in the oven, you should consider buying her this wonderful maternity belt intended to ease back pain. The sellers believe in providing a safe and comfortable maternity belly band for our mothers in need, which is why they use Neoprene, Nylon, and Polyester for the perfect balance of lasting support and comfortability!
This is where you can get it from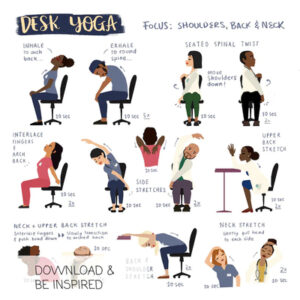 This desk yoga print out will certainly be your mom's favorite to help her relieve back pain. Just place it somewhere she can always see so that she will be reminded to stretch out every now and then.
This is where you can get it from