The ketogenic diet (or keto diet for short) is a low-carb, high-fat eating plan that offers many health benefits.
If you have a mom in your life who is passionate about the ketogenic way of eating and who enjoys turning every meal, snack, and drink into keto-friendly options, a special way to recognize her effort and passion is by finding gifts that will make her feel admired, and that help her show the world her healthy lifestyle.
Keto moms rely less on processed foods and tend to spend more time in the kitchen, so you can give her gifts that help save them time, make their lives easier, and make them feel loved and seen.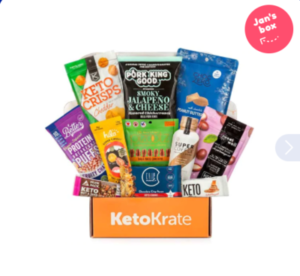 This snack subscription will give her the opportunity to try different approved and tested snacks for her lifestyle. Many of the products included are not found in regular stores, they are developed by small companies that are just starting out in the keto world.
This gift option will save her time, and each delicious snack will help her maintain her healthy eating choices.
This is where you can get it from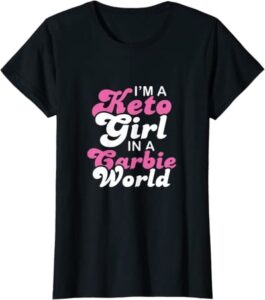 If this mom is proud of her lifestyle and wants to shout it from the rooftops, a t-shirt with a catchy slogan, bold colors, and cool design would be an ideal gift for her. If the diet is working, it is an ideal way to start conversations with others to discuss her new eating and lifestyle.
This is where you can get it from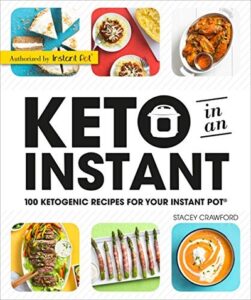 This popular diet is time-consuming in the kitchen, requiring extra effort to find recipes or adapt traditional recipes.
With detailed instructions and nutritional values, these recipes will help all busy moms have more free time while creating delicious recipes in their Instant Pot. The book also contains tips on the keto diet, how it works, and what its benefits are.
This is where you can get it from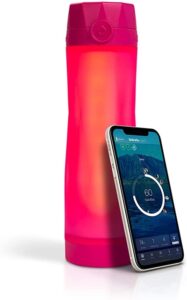 One of the key factors of all healthy lifestyles is staying hydrated. And it's hard for all of us, even more so for busy mothers. 
This innovative bottle will be an excellent ally for her well-being. The bottle tracks water consumption and syncs with an app to keep track of hydration levels. To remind her to drink water, the bottle lights up, so it's impossible to fall behind on hydration goals.
This is where you can get it from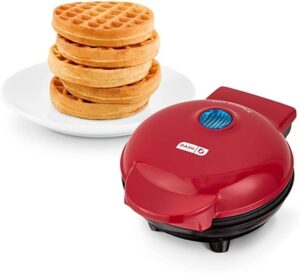 Replacing favorite recipes with keto options can be difficult…but there are thousands of options to create delicious meals that meet all of her diet requirements. 
Chaffles are low-carb, sugar-free, ketogenic "waffles." This gift is a must-have for all keto moms who want to enjoy one of their favorite treats in a healthy version.
This is where you can get it from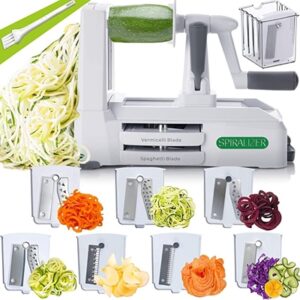 Vegetable spaghetti is delicious, crispy, fresh, and the healthiest choice to continue enjoying a pasta dish, but low in carbs, to improve the well-being of this mother and the whole family. This Spiralizer comes with eBooks containing recipes that are delicious and easy to make, thanks to the power of this device. 
Eating within the diet does not mean eating boring and lacking in flavor, and this Spiralizer is the ideal tool to innovate and create delicious recipes.
This is where you can get it from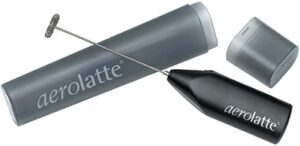 The ketogenic diet allows for several milk options, such as non-dairy kinds of milk such as unsweetened almond, coconut, macadamia nut, flax, soy, cashew, and pea, along with heavy cream, and half and half milk. 
This handy milk frother will give this keto mom the chance to enjoy her drinks wherever she is since it doesn't need electricity and its size makes it easy to carry everywhere. Not only does it serve to create foamy milk, but it is also an aid for mixing sauces, vinaigrettes, and different drinks.
This is where you can get it from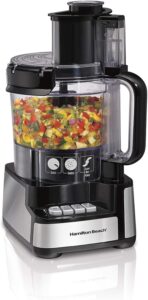 Chopping vegetables and fresh ingredients is a tedious task. Help her prepare the freshest ingredients quickly and efficiently, have them on hand, and prepare delicious and healthy recipes. 
It is easy to use and has different modes for chopping, cutting, mixing, and pureeing. The time she saves can be used for her favorite activities, without sacrificing her lifestyle and health.
This is where you can get it from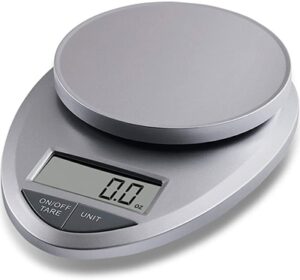 The keto diet isn't just about keeping macros in mind, it's also about controlling the portions. To avoid the risk of exceeding the carbohydrate intake for the day and spoiling the progress of the diet, it is important to measure the ingredients when preparing the recipes. 
This versatile home appliance will help the keto mom to keep track of all the ingredients when she prepares her meals, to fit her regimen, and to continue to achieve her goals.
This is where you can get it from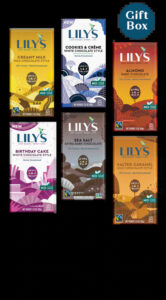 The ketogenic diet allows her to indulge in a little chocolate. But before choosing a selection rich in milk and sugar, it is important to know that the chocolate that you can give her cannot have added sugars, has to be made with non-GMO ingredients and be gluten-free. 
This gift box meets all these specifications, so to pamper her this gift is perfect so she can indulge without skipping her regimen.
This is where you can get it from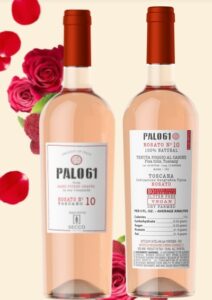 Some diets are difficult to follow because they limit many carbohydrate-rich foods and beverages. However, she should not deprive herself of a good glass of wine on a ketogenic diet because there are wines allowed for her cravings.
This wine is low in carbohydrates, has no added sugars, is organic and vegan, and is totally keto-friendly. For a mother who loves wine, this gift will be ideal for her social moments, to relax after a busy day, to go with her recipes…
This is where you can get it from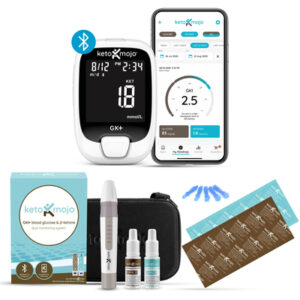 A great help to carry her ketogenic diet successfully and get results. This tool is essential for people following a ketogenic diet as it takes the guesswork out of measuring the level of ketosis. 
She can measure, monitor, and track her glucose and ketone levels to avoid mistakes and adjust her ingredients and recipes to achieve the desired results.
This is where you can get it from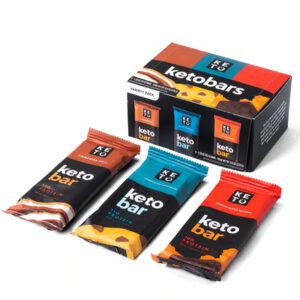 Perfect Keto has created healthy and natural products to help everyone following a keto lifestyle meet their goals and stay healthy.
Designed for all stages of the diet, they have different bundles to support all moms who start this style of eating, giving extra help to complement their menus and all their nutritional requirements so as not to put their health at risk. Bars, snacks, cookies, and supplements, are all designed to help her meet her goals.
This is where you can get it from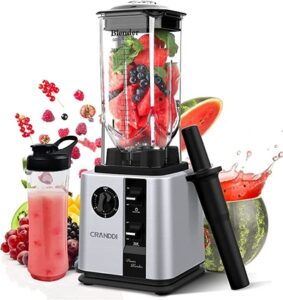 Smoothies can be convenient options to enjoy for breakfast and as a snack for those following the ketogenic diet.
Preparing smoothies with high fat, fiber, and low carbohydrate fruits and vegetables is easier if she has a powerful blender, with different functions and speeds that cleans itself in less than a minute. Preparing smoothies and soups with the help of this blender will make it easier for her to follow her diet without spending all her time in the kitchen.
This is where you can get it from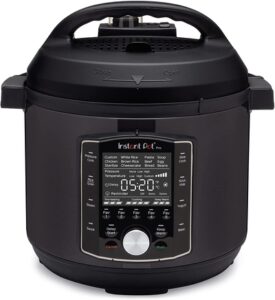 The Instant Pot Pro 10-in-1 is a wonderful tool for making delicious recipes in less time than usual. Replaces 10 kitchen appliances, making life easier for the keto mom by helping her make low-carb mouthwatering recipes, both sweet and savory, in under 30 minutes. 
There are many blogs and cookbooks on the internet with special keto recipes for the Instant Pot that will allow her to experiment with different flavors and have a varied, healthy, and tasty diet.
This is where you can get it from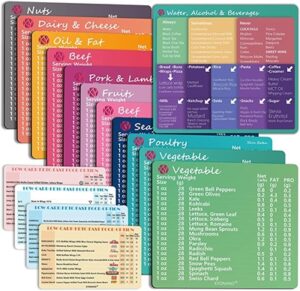 When starting the keto diet, it is difficult to control all the time if an ingredient or food is allowed within the program. With these magnets, having all the help you need will be simple and convenient, for shopping, cooking, planning menus and even eating in restaurants.
It comes with a recipe book, to help combine the different ingredients and support all moms who start the diet, to be able to follow it easily. Even for women who have been following the diet for longer, these guides are useful to discover new foods and combinations, to have a varied diet.
This is where you can get it from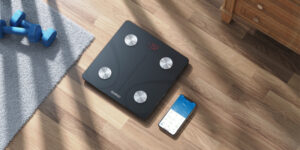 Calorie-restricted diets have catabolic (muscle loss) effects, but keto does not.
For moms following the diet, carefully checking changes in weight and body composition is essential to keep track of their progress, since although the effects of the diet are seen externally with clothing and a better physical aspect, seeing the data of the changes can give a great boost to her self-esteem and show her progress.
These smart scales will be a great ally to keep track of your numbers, they are connected to the cell phone and measure 13 essential body measurements.
This is where you can get it from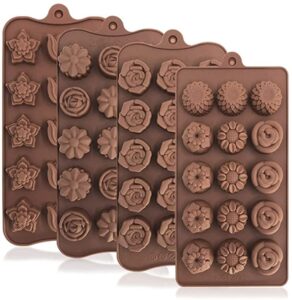 When following a regimen for a long time, the routine can lead to losing the initial impulse to follow the diet, especially when she loses interest in creating visually appealing dishes, sweets, and snacks.
With these beautifully designed molds, she can create attractive chocolates at home, with chocolate without sugar and approved for the keto diet. Its small size is perfect for portion control.
This is where you can get it from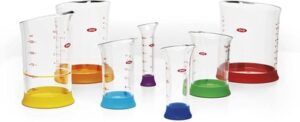 As we mentioned before, it is essential to have control over the proportions of the ingredients to prepare the recipes.
A set of cups to measure the liquids will be of great help to create adequate portions to lose weight and continue with all the indications of the diet.
This is where you can get it from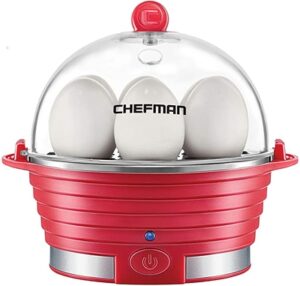 Hard-boiled eggs are excellent for the ketogenic diet because they are low in carbohydrates. They're a good source of fat, minimally processed, and free of harmful, non-ketogenic ingredients like sweeteners, food additives, and highly refined oils.
With this practical kitchen appliance, it is possible to cook up to 6 eggs at a time, with a guide to prepare them the way she prefers, hard, poached, or steamed, without having to worry about turning off the heat and saving time.
This is where you can get it from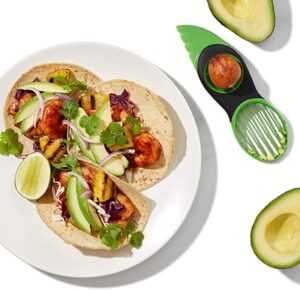 Avocado is one of the best fruits to eat in the ketogenic lifestyle. It has optimal levels of fat and is low in carbohydrates. There are plenty of keto recipes for her to enjoy every day. 
A great help to help you peel and prepare avocados for your recipes is this practical tool to peel, split and remove the pit, as well as helping to portion it, to control the quantities for recipes, or to eat them fresh.
This is where you can get it from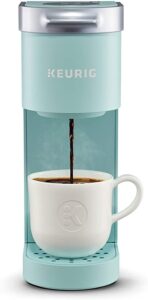 Coffee is allowed within the diet since it hardly has calories. If taken alone, with milk or cream, it is perfect for all moms who need that boost in the morning. The important thing is not to add sugar so that it remains within the allowed drinks. 
This small and compact coffee machine is beautiful and practical to prepare fresh cups of coffee and can be carried everywhere due to its size.
This is where you can get it from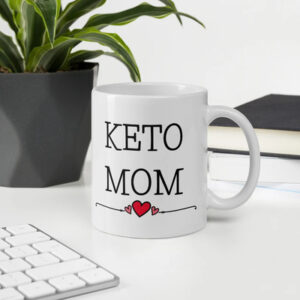 A precious detail for her, which recognizes her effort, and shows her commitment to her health and her lifestyle.
Handcrafted and beautifully designed, this mug will be a daily reminder to the keto mom of her progress every time she drinks from it.
This is where you can get it from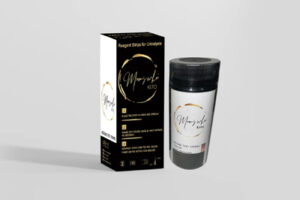 These Moms Who Keto Test Strips are useful for measuring if she is in ketosis based on ketones in her urine. They are easy to use and give results with high precision. 
She can use them in different places, the box is attractively designed and has enough quantity to help her measure daily if she wants to test often. They are a great way to see her progress and success in getting her body into ketosis.
This is where you can get it from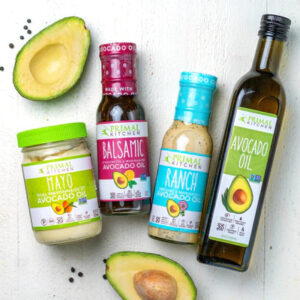 A great gift to give her, a bundle with vinaigrettes, sauces, oils, and dressings to prepare and accompany her meals following the recommendations of the regimen. The amount of time and money that she will save thanks to this gift will be an incentive to continue with the diet, without spending time buying multiple ingredients and making sure that everything meets the macros.
This is where you can get it from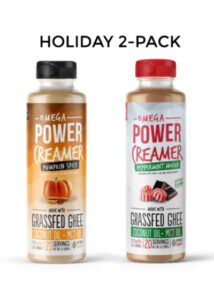 These creamers are keto-friendly, made from high-quality ingredients that add functional fat to hot beverages like tea and coffee, or can be added to smoothies and shakes. Made with organic coconut oil, grass-fed ghee, and MCT Oil, the Power Creamer provides a delicious and nutritious taste.
This is where you can get it from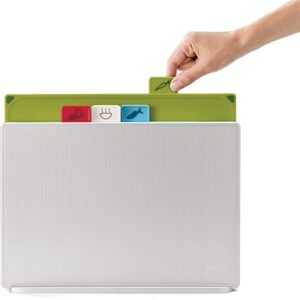 Thanks to the fact that they are marked according to their use, these cutting boards will be a great help in maintaining hygiene in prepared dishes, preventing raw ingredients from being contaminated. Due to their design, it will be easy to maintain order in the kitchen, and they are easy to clean, ideal to help in the preparation of all the recipes of this lifestyle.