21 Gifts for Television Lovers
When you have a pop culture buff on your list this holiday season, you know you have to make a good impression on giving him something to remember well.  It doesn't matter if they're fans of newer shows like Peaky Blinders or The Good Place, or old favorites like The Office or Friends, the can't simply get enough TV!
Here, we've prepared for you a list of the best gift to give to that scholar of the TV that's in your life, without actually looking like someone who doesn't know what they're giving away! Let's jump!
#1 A MasterChef Junior Apron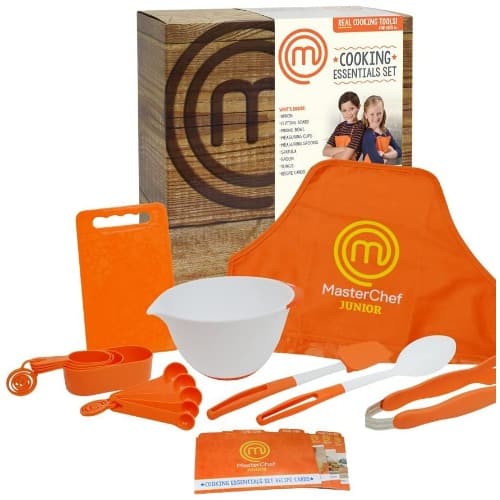 Let's start with the little ones around the house. Any aspiring chef will love this MasterChef Junior kit that comes with real cookware designed for kids, plus recipes and an apron, cutting board, mixing bowl, measuring cups, measuring spoon, spatula, spoon and tongs!
This will definitely make a great gift for little chefs in training, and there're 5 sets, so you can buy them all to become the ultimate MasterChef Junior! 
#2 A Rick and Morty Night Lamp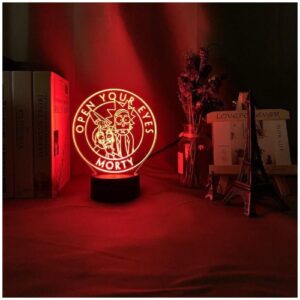 Wubba lubba DUB DUB! This is an incredible Rick and Morty LED Nightstand Lamp for bedrooms, kids rooms, living rooms and more! Help your friend express themselves with this cool, 3D illusion nightstand! It's made of optical acrylic panel, with an ABS Base, and includes a Micro USB cable for charging and it's user manual. 
#3 A Scoops Ahoy Beverage Boat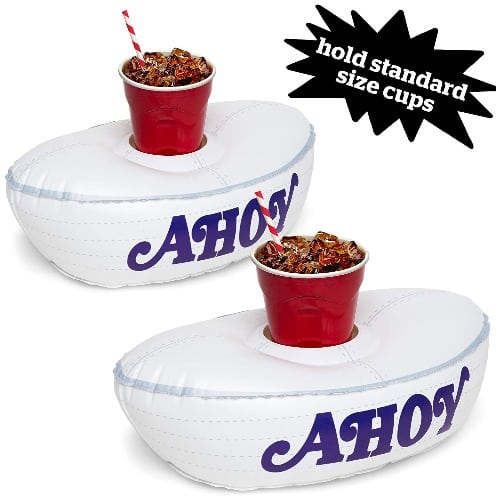 You don't have to travel to Starcourt Mall to join Steve and Robin at Scoops Ahoy! These inflatable beverage boats are in the shape of their work hats and have "Ahoy" written on the front.
They are quick to inflate, plus they are easy to clean. Measuring 14" x 9" x 5", they are just the right size to hold any standard size beverage but are still small enough to be super portable and easy to store. Perfect for any Stranger Things Fans!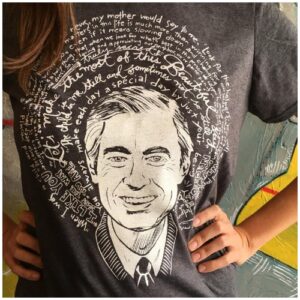 This Mister Rogers shines in a halo of his own words! If there were ever an artist who deserved to be loved, it would be this lovely man. Fred Rogers has inspired countless souls with his creativity and kindness, so it'll be a good way to celebrate the life of this favorite artist by wearing these tees in his honor! 
#5 A Dragonfly Inn Keychain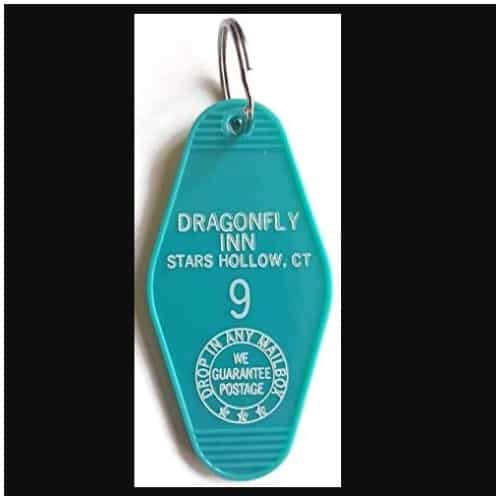 What a neat way to express your friend's inner fan with this inspired key tag! Is brand new, never used or displayed. Measuring at approx 3.5″ Inches x 1.75″ Inches, it matches the "old school" style key tags that were used back in the day when electronic key cards were the stuff of fiction and you actually needed a room key.
Made of durable plastic, the tag is light to weight (weighing 0.2 ounces) and ready to be used! Help her show her love for Gilmore Girls with it!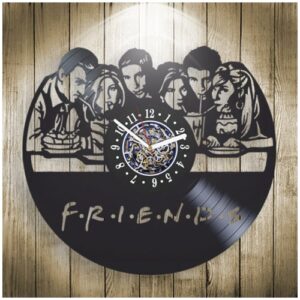 If you are looking for a special gift we will satisfy all your wishes. A Stylish Vinyl Record Clock will be a good decoration for any room. It is also can be a great gift for your kids, friends and relatives. Hurry up to buy them this exclusive Friends Vinyl clock, featuring the characters of one of the most important series of our time! 
#7 A Golden Girls Magnet Set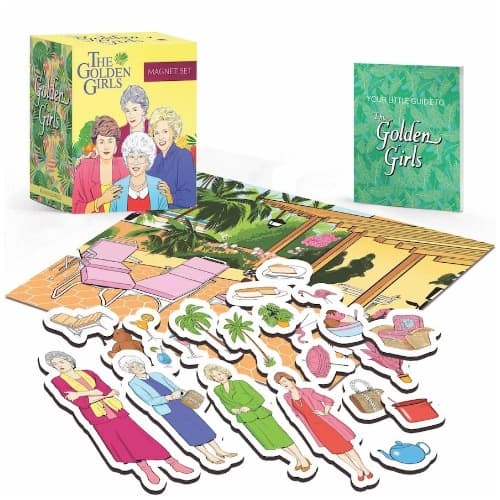 Bring your favorite foursome to your friends fridge, office, or any magnetic surface with this mini The Golden Girls Magnets Set!
This kit includes dozens of illustrated magnets featuring Dorothy, Blanche, Rose, and Sophia, and all their favorite accessories, along with a two-sided illustrated backdrop to build your favorite Golden Girls scenes including the lanai and kitchen! The perfect gift for a fan of these ladies!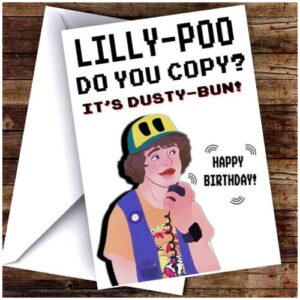 Do you know someone who loves Stranger Things? Then this is the card to make their day a little more special, like this uniquely personalized card that will really make their day! You can have any name & age placed on the front of this card, and if you would like to write your own message as a verse inside the card, you can do it too! 
#9 A Set of Game of Thrones Coasters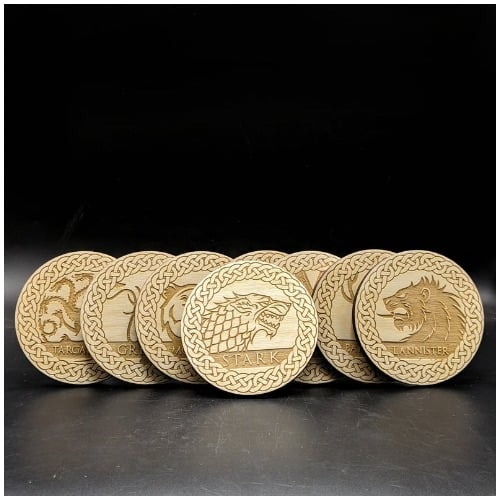 These amazing wood engraved Game of Throne house sigil coasters make excellent gifts! Perfect for any Game of Thrones fan! Choose how many you'd like, or collect them all! Among the available houses are House Targaryen, Stark, Baratheon, Lannister, Tully, Greyjoy and more! 
#10 A Book With Recipes from the Great British Bake Off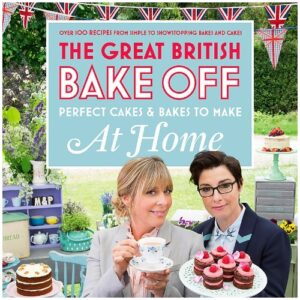 Help your friend make brilliant bakes at home with the latest companion cookbook to The Great British Bake Off! This essential baking book of recipes from the Great British Bake Off team is appropriate for any level of expertise.
Each chapter includes favorite classics with a twist, recipes with simple ingredients to create something adventurous, and showstoppers that will guarantee you're crowned Star Baker in your own home. 
#11 The Perfect Rick and Morty Onesie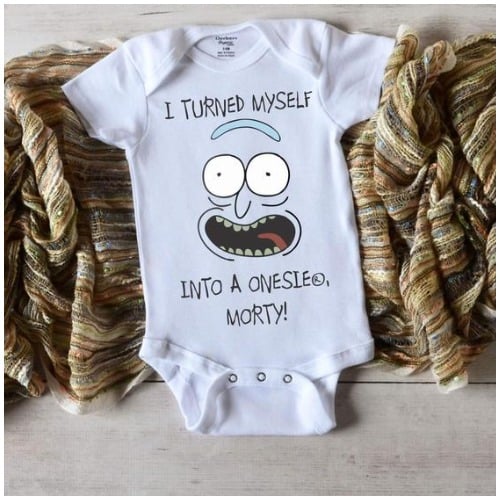 Whether you are looking for a fun way to make a pregnancy announcement, need a cute baby shower gift for a boy or girl, want to surprise the new aunt or uncle, looking for a gift for a niece or nephew, celebrating Easter, Christmas, Hanukkah, St. Patrick's Day, need a photo prop for a baby reveal party, or are simply looking for a gift for any time of the year or just because, Dee Shoppe Designs has the gift for you.
Choose between long or short-sleeved bodysuits and/or a matching bib. These snap suits and bibs make great gifts for new moms and dads.
#12 A House Lannister Stein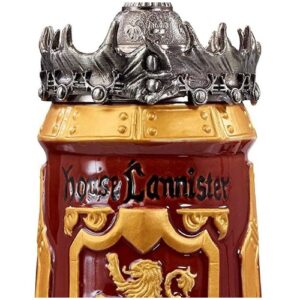 Help your friend drink like a Lord! Fill this highly detailed ceramic stein with your favorite beverage while watching this season of Game of Thrones on HBO! Ceramic stein base features a house crest design with a Pewter Baratheon Crown lid. This Game of Thrones House Lannister gills 22 Ounces. Not recommended for use at red weddings! 
#13 A Darth Vader Optical Lamp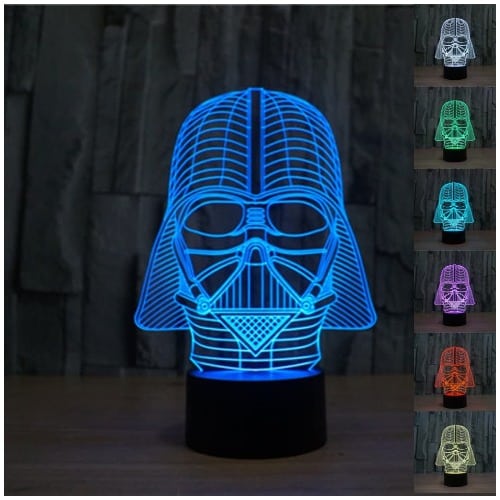 Keep Darth Vader close to your dreams with this amazing optical lamp! These optical-illusion lights are a super cool addition to any end table, desk, or shelf. They're made of a flat piece of laser-etched acrylic on top of a color-changing LED base. Plus, if your friend really doesn't belong to the dark side, choose from other characters like Yoda, R2-D2, BB-8, and more. 
#14 A Set of Harry Potter Stickers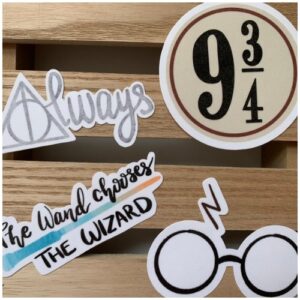 These handmade and hand-designed die-cut stickers inspired by the Harry Potter Books and Movies are perfect for a fan of the saga! They are precisely cut on sticker paper and sealed with a glossy laminating sheet to help them maintain themselves over time! 
#15 A Handmaid's Tale Poster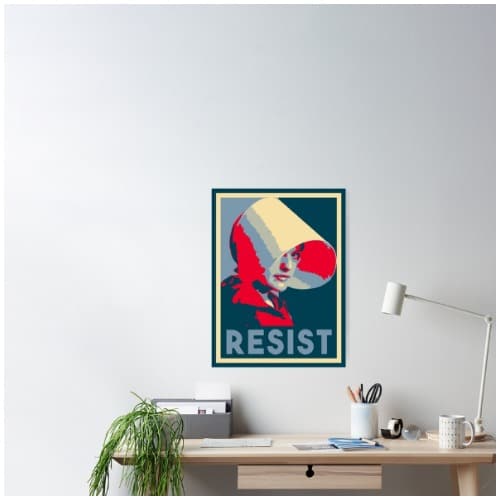 Fans of the Margaret Atwood-authored series and social justice warriors will proudly hang this June poster as a symbol of the modern-day resistance. June is an important figure ad her significance on the story will definitely draw eyes toward it in any living room!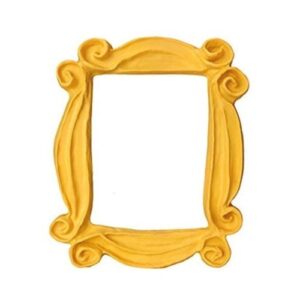 The best replica of the frame that was in Monica's door. The Peephole Frame most famous in the world. The greatest TV Show ever! The lovely and Perfect Gift for who loves the FRIENDS TV SHOW. It's light weight and you don't need to make any holes in your door to hang it because you can do it just with double side tape. (Already on). So you can hang it as soon as you receive it! 
#17 A Riverdale Body Pillow
Get your snuggles on! This soft and comfy body pillow features two of your favorite characters from the delectable Riverdale television series – we're talking about Archie and Jughead, of course! They're the perfect dates for an evening of binge-watching, don't ya think? 
#18 Breaking Bad: The Complete Series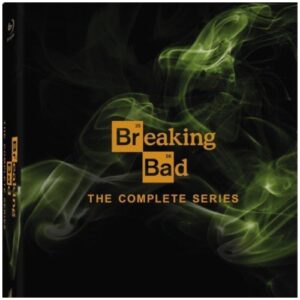 The incredible saga of high-school-chemistry-teacher-turned-meth-kingpin Walter White is here in its entirety: all 62 uncut, uncensored episodes! Emmy winner Bryan Cranston portrays Walter White, a family man who turns to crime after a lung cancer diagnosis unravels his simple life.
Recruiting former student and small-time dealer Jesse Pinkman (Emmy winner Aaron Paul) to be his partner in crime, Walt rises to the top of the meth trade, leaving a trail of bodies in his wake. 
#19 The Stranger Things Eggo Card Game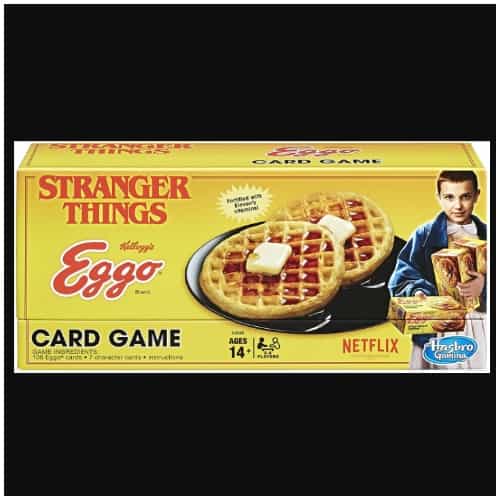 Now your friend can play as one of the characters from the original Netflix series, Stranger Things in the Stranger Things Eggo Card Game!
Play as Will, Mike, Lucas, Dustin, Eleven, Hopper or Barb! Each card played can either send a player's character to the upside down, make an opponent draw 2 cards, reverse the order of play, summon the Demogoron, or cause a rift that sends everyone who was Right Side Up to the Upside Down, and vice versa! 
#20 Johnnie Walker: White Walker Edition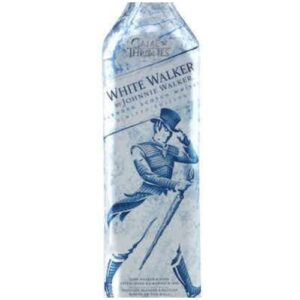 Strongly influenced by the cold white mist that covers the Far North of Westeros, this limited edition Johnnie Walker Blended Scotch Whiskey features a frosted bottle sleeve that reveals hidden designs when exposed to the cold (not all bottles come with boxes).
Chill-filtered for an extraordinarily smooth and approachable flavor, Johnnie Walker White Walker Blended Scotch Whiskey offers incomparably rich seasonal flavors of vanilla, red fruits and orchard fruits that are perfect for sharing at the next premier, finale or any occasion. 
21 This Big Little Lies Print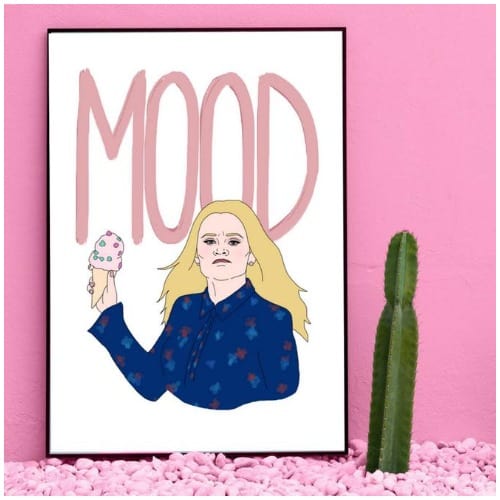 For Big Little Lies fans, this was the greatest deleted scene-turned-meme that never happened. #BLL fans, why not frame this hand-drawn illustration of Madeline Mackenzie chucking an ice cream cone at Mary Louise Wright (aka Meryl Streep)?